Ohhh, the pup. She's what I call teething. I don't know if that's a real technical term or not, but I'm rolling with it. Anyways, she's successfully ruined all her toys that we got her. They just don't make those things strong enough!
A couple days after chewing and she'd break a hole and start pulling out stuffing (eek!)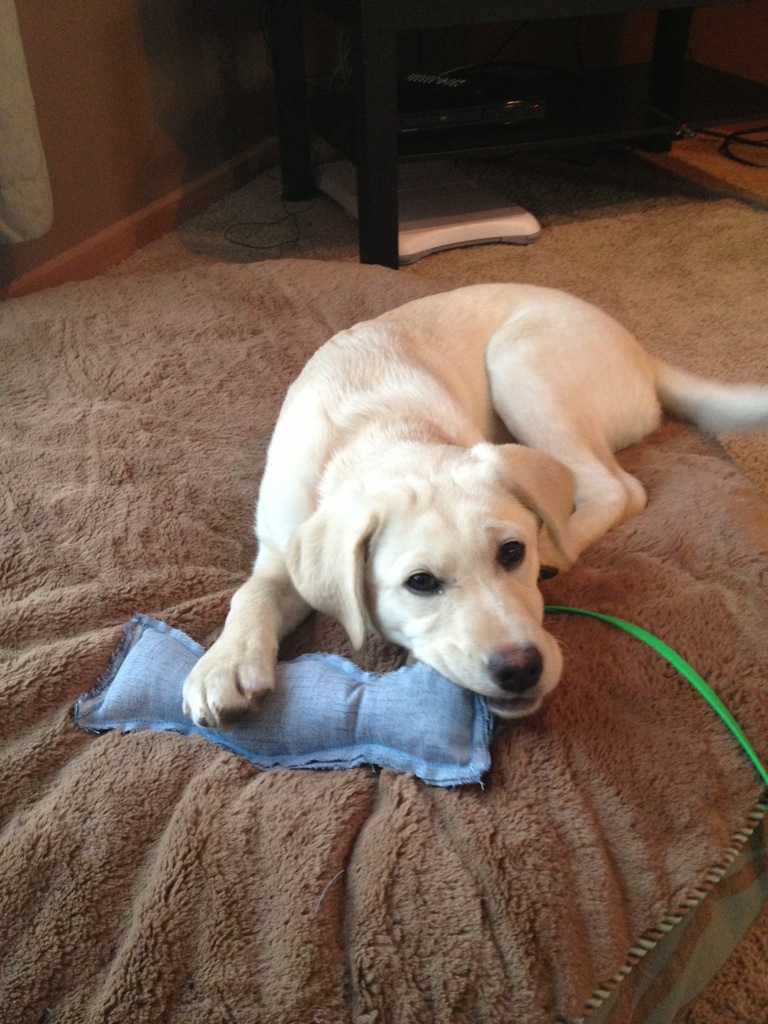 So after buying a few toys that fell apart, I was not impressed. I decided to take matters into my own hands and make her one myself. The photo you see here is her enjoying her new homemade puppy toy. It lasted all day today and no holes yet (knock on wood) so here's hoping!
My hubby said, 'Wow honey! That's way good. You should blog about it!' lol – so here I am. Blogging about it. I'm not really sure what you guys would even want to know about this one, but you know, it's a chew toy… I found the material in the remnants bin at Walmart for $0.50 – score! I just tried to find the thickest, most durable material and that was it right there!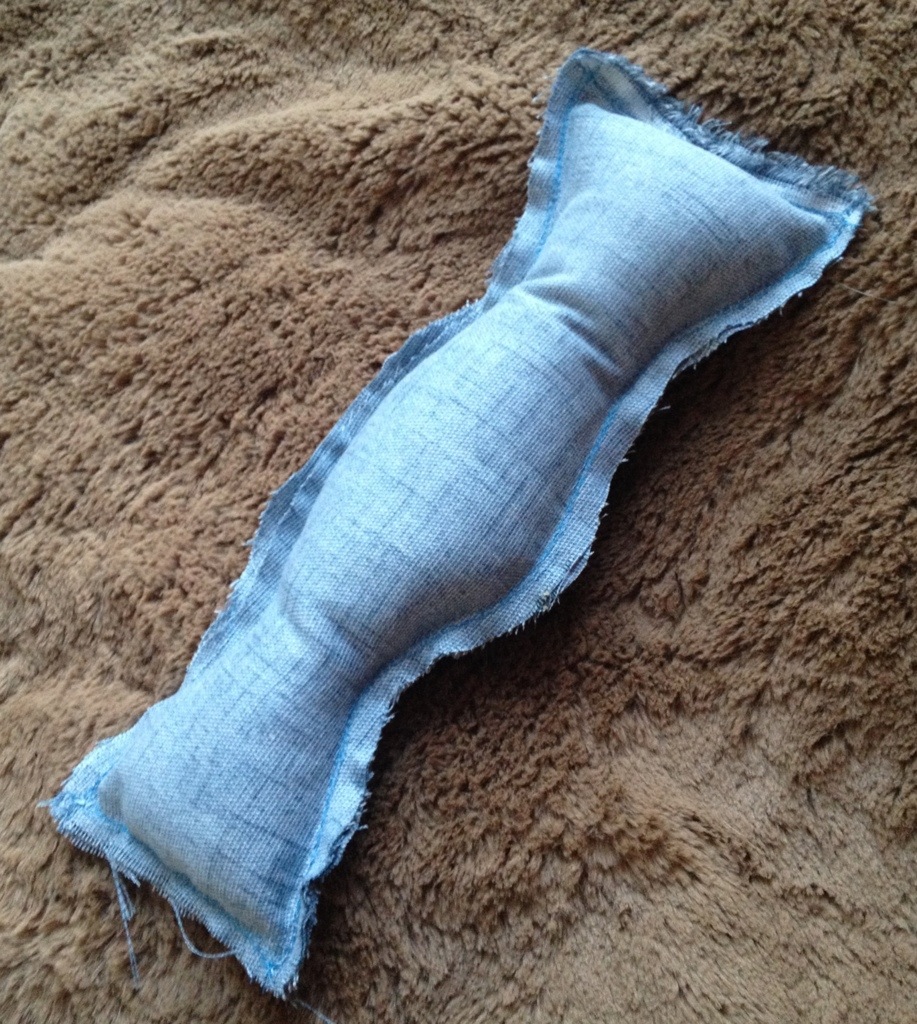 I had enough to layer the material twice on each side so that if she broke a hole through one piece of material, she'd still have another to go through. (I know, it's like I've been around the block a time or two here, isn't it?)
I stitched the material from the outside (about a million times over) because she likes to chew the edges. I didn't leave enough there for her to chew anything off, but enough for her to enjoy the material. Inside is just regular pillow stuffing. I'm watching her close when she has it, so that if she does manage to outsmart my crafty toy, I can swoop in and grab anything she shouldn't eat.
It's rugged, ragged, and apparently chewable! I will take that as a great success. Plus, I don't think she's real picky 😉
Hearts,
Sarah
---