The Real Housewives of MN Get Air Time!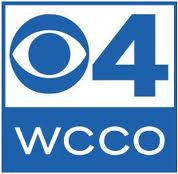 You might have seen us pop up on TV last week on the night time news. We were so excited when both WCCO and KSTP contacted us to do a feature! Since I'm the die-hard couponer, I took on the challenge with WCCO to give the top 3 coupon apps for your smart phone. This was so much fun, and I had an absolute ball working with Liz Collin, she is such a wonderful woman!! We headed to Target to talk with shopper about coupon apps and to help them save on their purchases that day.
So before I explain it a little more, here's the feature that I did with WCCO:
The coupon apps that I recommended, are ones that I've downloaded for my iPhone. Unfortunately I don't know if they're available for Android.
The coupon apps that I recommended were:
Passion for Savings – find the weekly match-ups for ultimate couponing
ShopSavvy – scans bar codes and searches for best deal
Ibotta – take polls, learn facts, etc. to earn coupon points
SnipSnap – store coupons on your smartphone
On the article that WCCO wrote up, someone commented something to the extent of, "I would guess that she got paid to feature these apps!" Which couldn't be more wrong (as nice as that would have been) lol I definitely didn't make a cent off promoting those apps.

The next feature that we did was with KSTP. They wanted to go over the 10 items that you shouldn't buy at grocery stores. So I put together a list of where I typically bought those 10 items, and so did Macy. Then Ellen put them all together and hit the pavement to see how the prices matched up. Here's the feature that aired:
Some of our suggestions for where you should buy items for the best deals included some of the following:
Canned Goods – Costco (bulk)
Diapers – Costco or Amazon
Greeting Cards – Dollar stores
Batteries – Dollar stores
Cereal – Aldi or Costco
Magazines – Buy a subscription (don't buy them on the newsstand!)
For the rest of the suggestions, be sure to watch the video! 🙂
Did you catch one (or both) of these savvy shopping segments?? What'd you think! We'd love to hear your thoughts 🙂
Hearts,
Sarah

Don't miss a beat! Subscribe here for email updates and get a weekly roundup of my latest posts!