Happy December!
Finally, it's December!
It's the most wonderful time of the year, time to have an excuse to check out all the sales and shop for holiday gifts for all your loved ones this year! Each year, it seems to get harder to find ideas on what to get for those on your list, especially for those who already have everything they could ever need.
Since 2015, I've been putting together some of the best gift ideas I have for all ages. It's a fun way to get some inspiration for gifts, and also it's just kind of neat to see all the latest-and-greatest on the market right now.
So without wasting any time, let's get into some great holiday gift ideas for everyone on your Christmas list this year!
---
Some of these products were sent to me to review, however all opinions are my own.
Some items may also contain affiliate links which means I get a small 'finders fee'
if a purchase is made, at no expense to you. 
---
Holiday Gifts for Him

Let's start off with the hardest one to shop for this year. Why does it seem like men are just ridiculously tough to find gifts for? Well luckily we have a few ideas for gifts for him this year.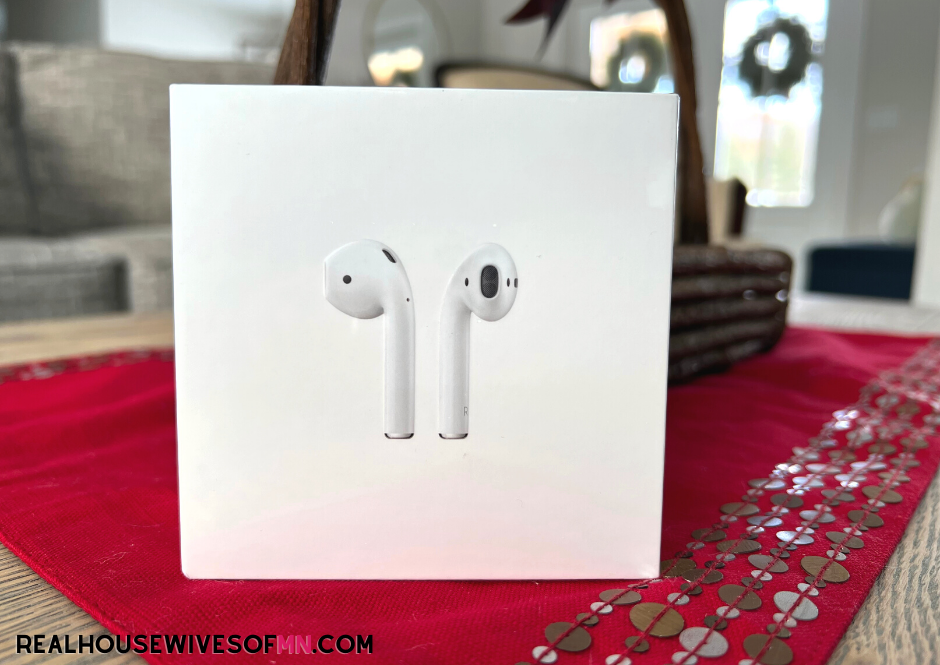 AirPods or AirPods Pro – Coming in at two different price points but nearly the same product, are the Apple AirPods bluetooth headphones. The AirPods (2nd gen) typically retail for around $150-160, but right now you can find them on sale for as low as $80-90. If you wanted the newer version with more noise canceling and longer battery life, the AirPods Pro is a great option. Normally around $250, you can find some great deals on them right now for as low as $229.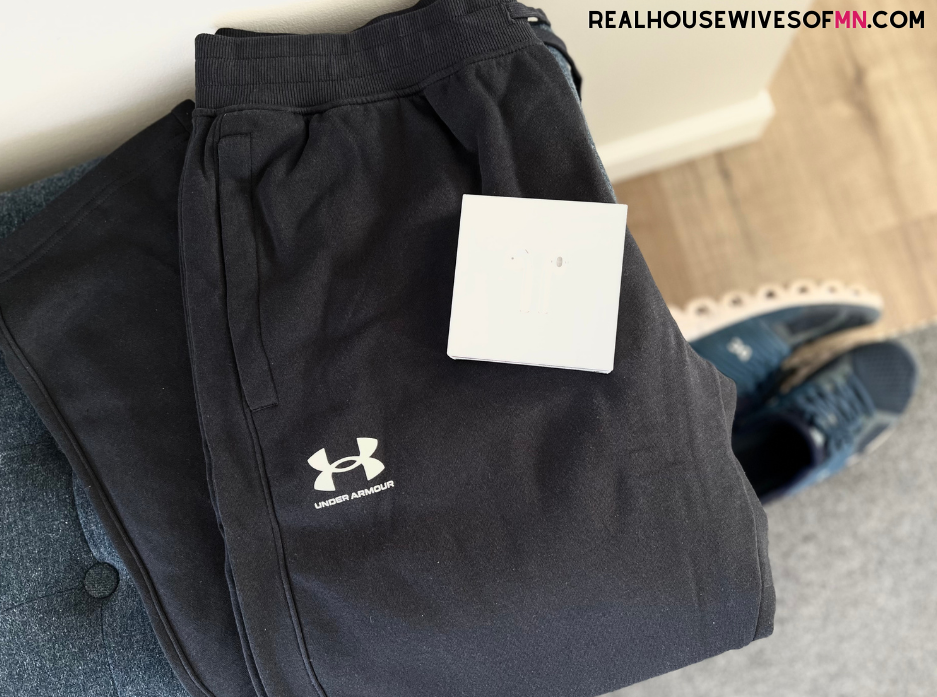 Joggers & Sweats – Winter is the perfect time to invest in a nice, comfy pair of sweatpants. In style for men right now are these joggers that are great for lounging or workouts. This pair is from Under Armour, one of my husbands favorite stores. They're really nice quality so they hold up well, plus they're extremely comfortable even for those work from home days. You can find these at big box retail stores (such as Dick's Sporting Goods, or REI) or on Amazon for around $42 right now (normally $59).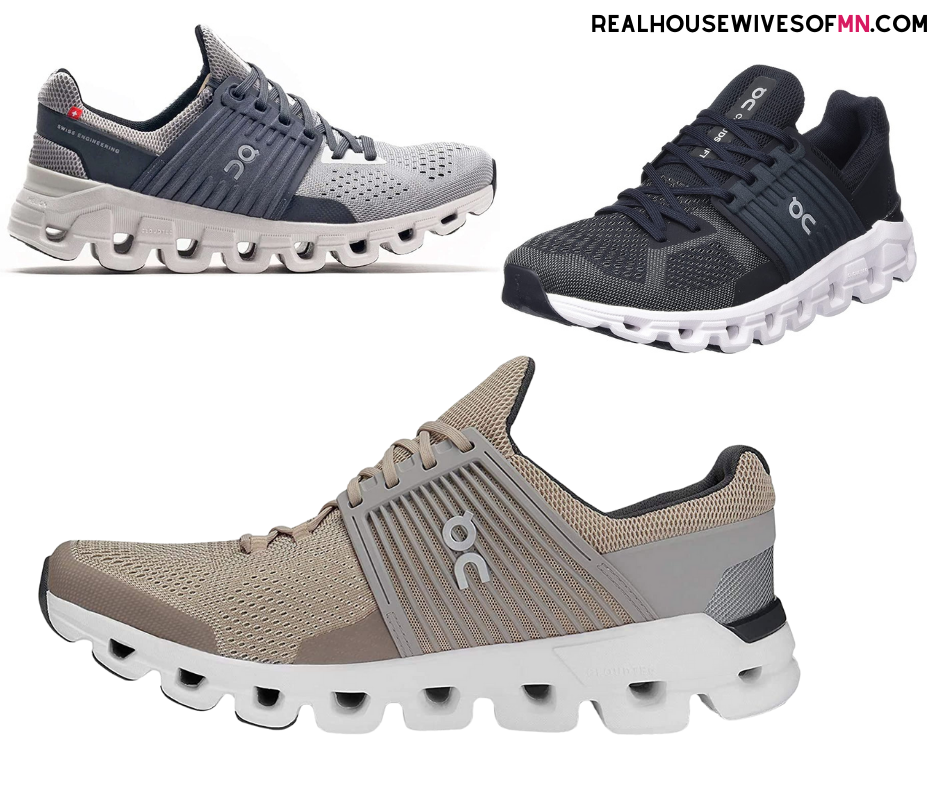 On Cloud Men's Sneakers – Both my husband and I have fallen in love with these shoes this year. What I like best about them is that it feels like there's a great amount of support for your feet and ankles, which is key to great workouts, runs or even walks. There are several styles of the On Cloud shoes, so check out the style comparison chart here to see which would be the best fit for your gift recipient. My husband loves his CloudSwifts for walks, runs and just daily wear. These run anywhere from around $169-215. Shop the different styles on Amazon, they have some good On Cloud deals right now!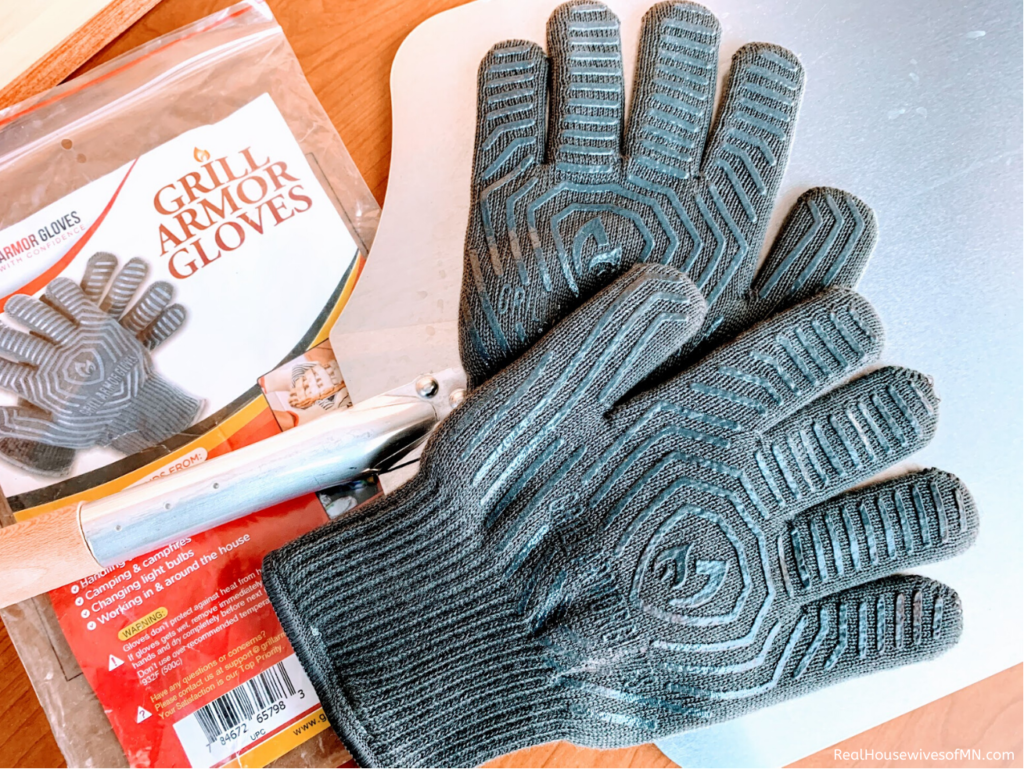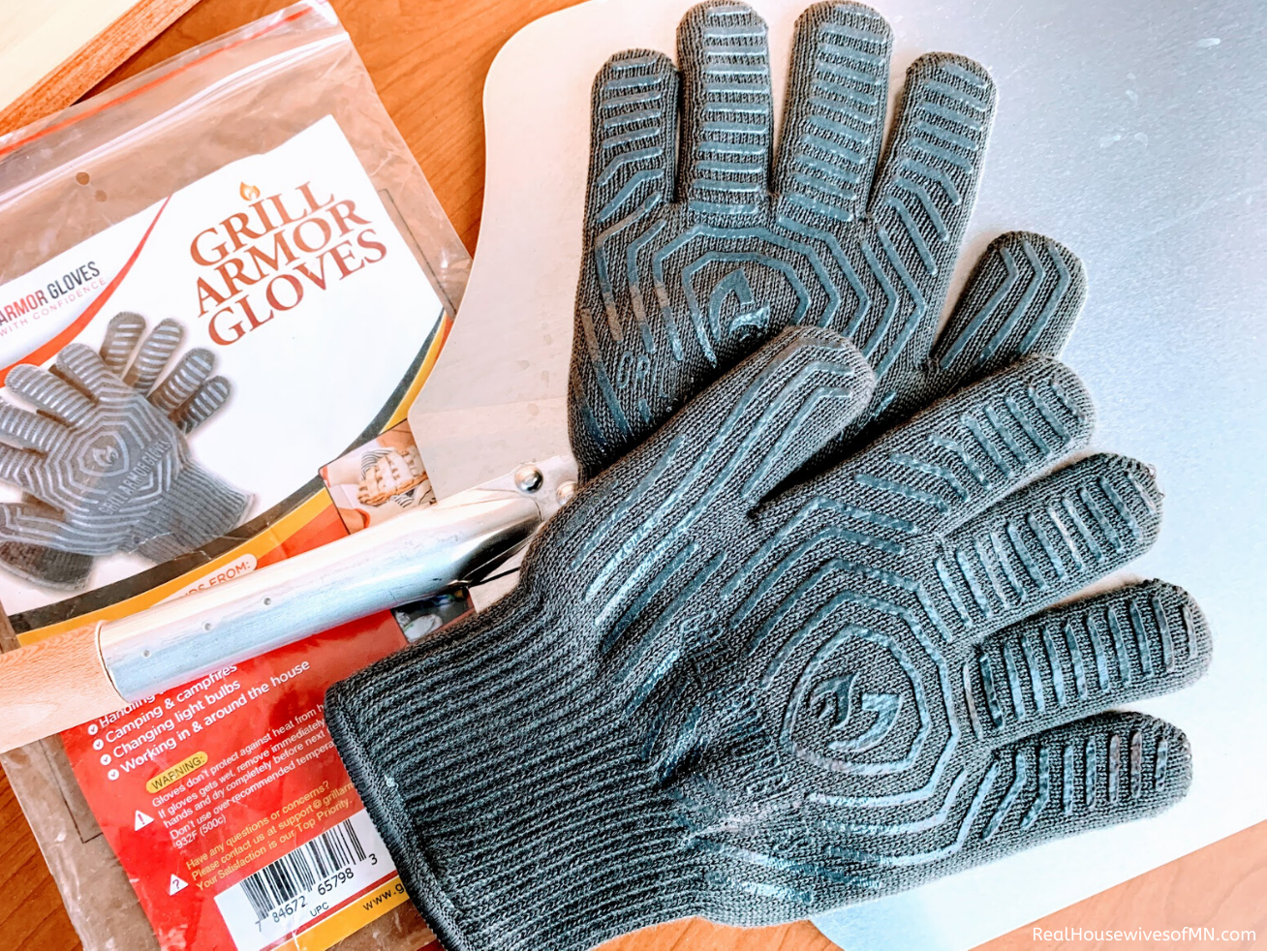 Grilling Heat-Resistant Gloves – If you have a man in your life who loves to grill, these are a must. My husband loves his for grabbing things off his smoker (or grill) when they're extremely hot. They work amazing, and are much more sleek and ergonomic than regular oven mitts or hot pads. The price point is great too, you can purchase these for around $24!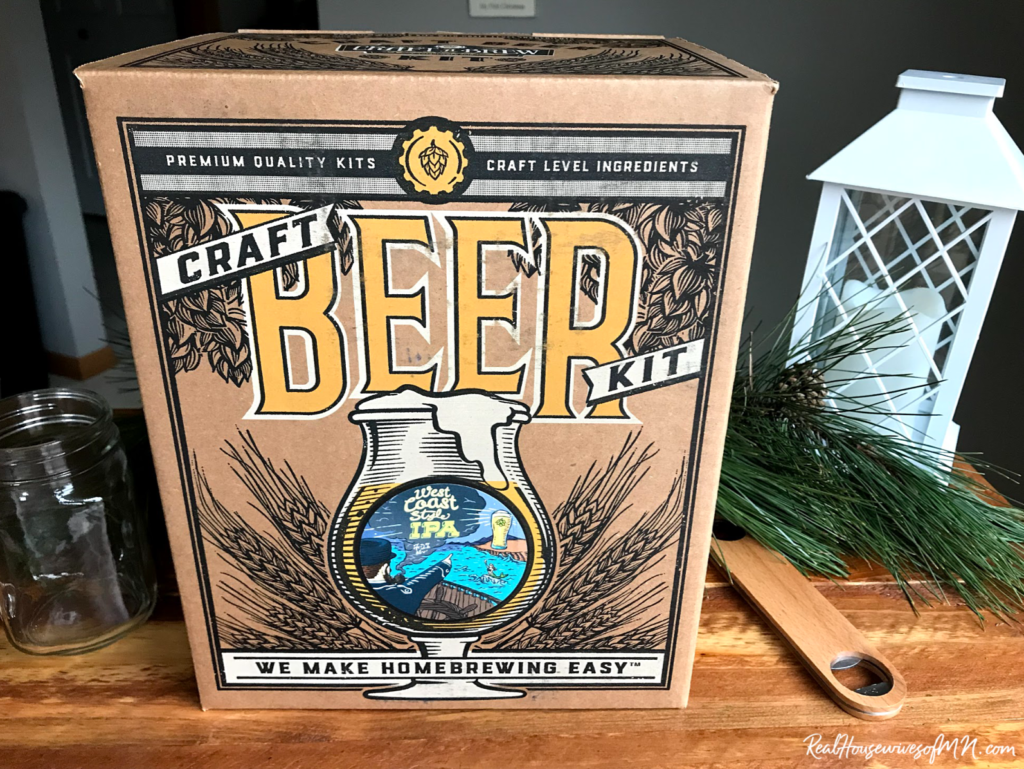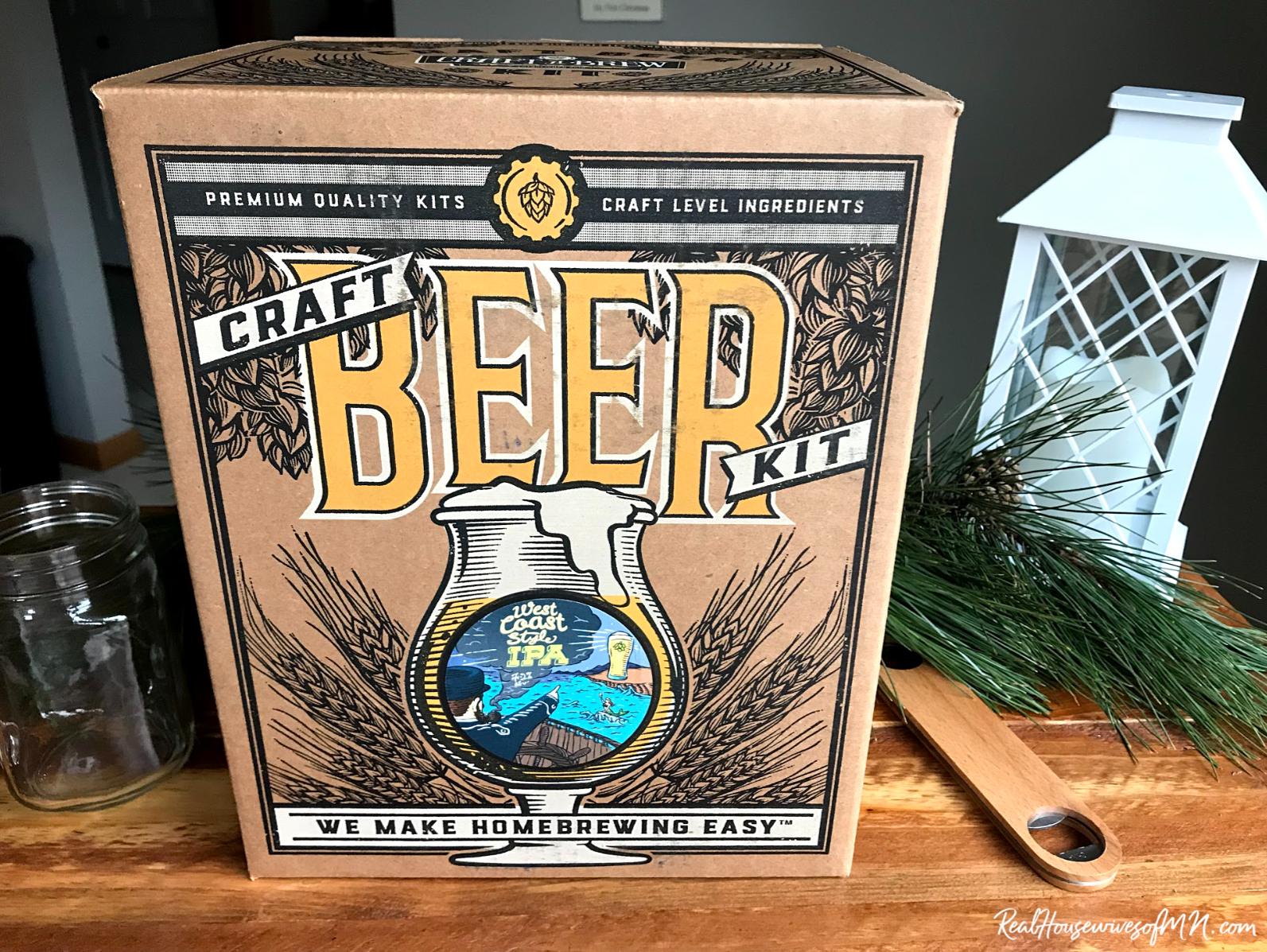 Craft Beer Brew Kit – If you have a beer-loving guy that you're shopping for this year, these 'brew your own beer' kits are amazing. Not only does it give them the gift of beer, but also a life skill that they can learn and use for years to come. The beer brew kit shown here sells for $50 on Amazon, and there are also other kits for American Pale Ales, Amber Ales and more.
Holiday Gifts for Kids

I think holiday gift shopping for kids is one of the most fun parts of the season. They just get so excited when they see something they really think is cool, and their excited little faces on Christmas morning are enough to fill my heart for the year to come. This year, both my girls asked for small things like barbies, or squishmallows (we'll get to that), but I'm also including some bigger gift ideas to cover all ages and price ranges.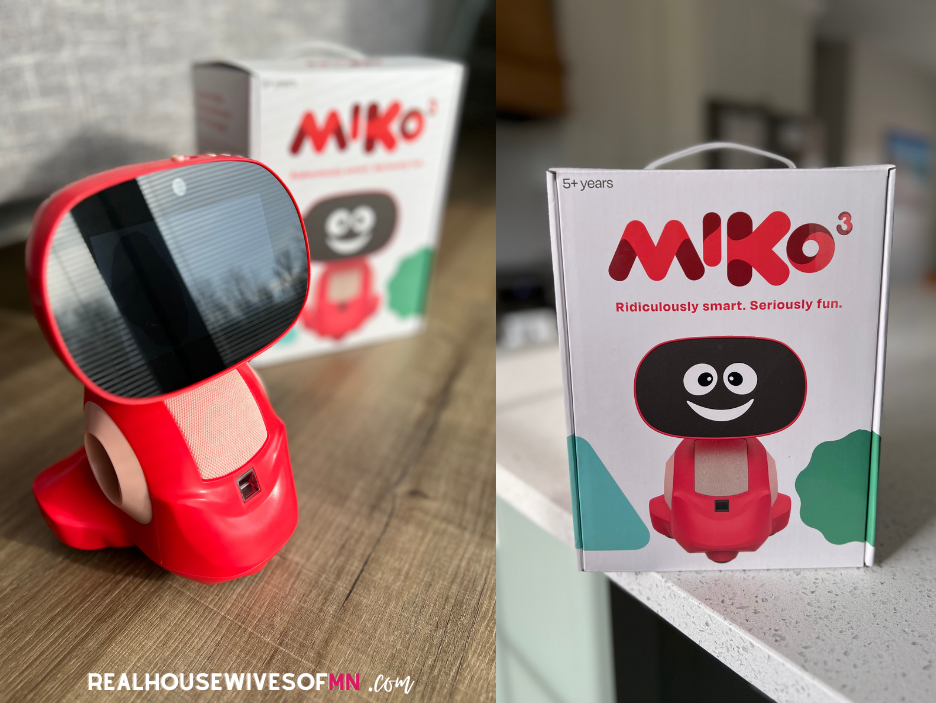 Miko 3 Kids Robot – This little techy toy is incredibly neat and such a cool item for the older kids on your list this year. Miko is an AI (artificial intelligence) robot that provides interactive entertainment for your kids of all ages (though recommended for ages 5 and up).
It tells jokes, it plays games, it has high-tech sensors to interact with your child and roll about the room. I feel like this video does it a little more justice than words can describe! Normally $299, these are on sale on Amazon right now for $169!
Aren't they the coolest little gadgets? I would have loved that thing when I was a kid!
Next up…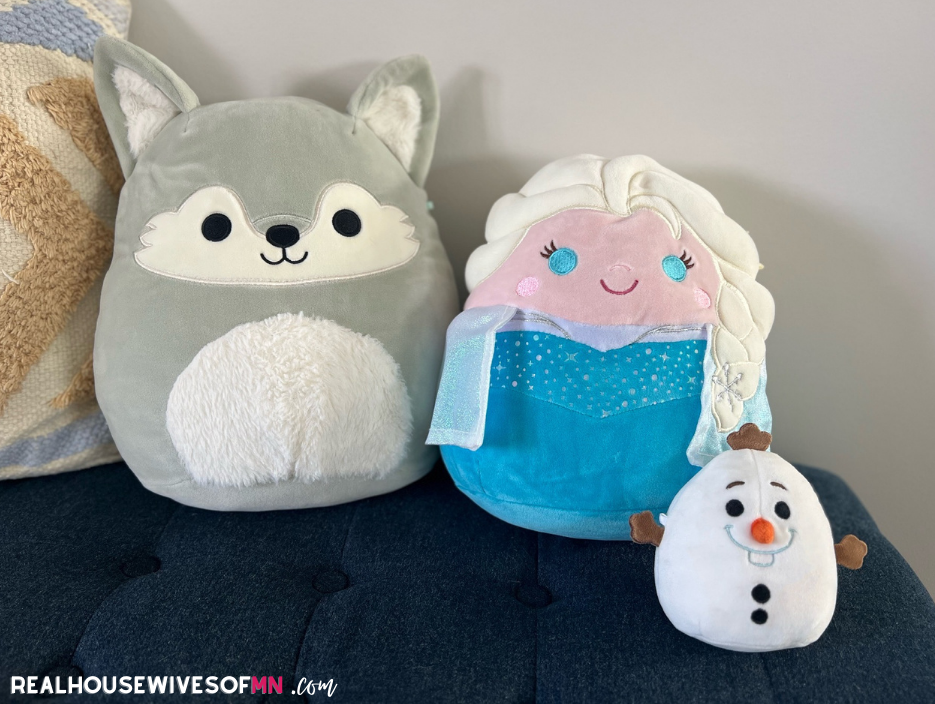 Squishmallows – These are the IT gift this year, I swear. Both my girls asked for one of these and to be honest they kind of remind me of those TY beanie babies back in the day. They come in all kinds of animals, characters, colors, sizes and more. Shown here, left to right is the 12″ Willy the Wolf, 10″ Elsa and small Olaf. On average, these can be purchased anywhere from $12-$60, depending on the size and the design. Some highly-sought after Squishmallows can sell for as high as $1300 for rare designs!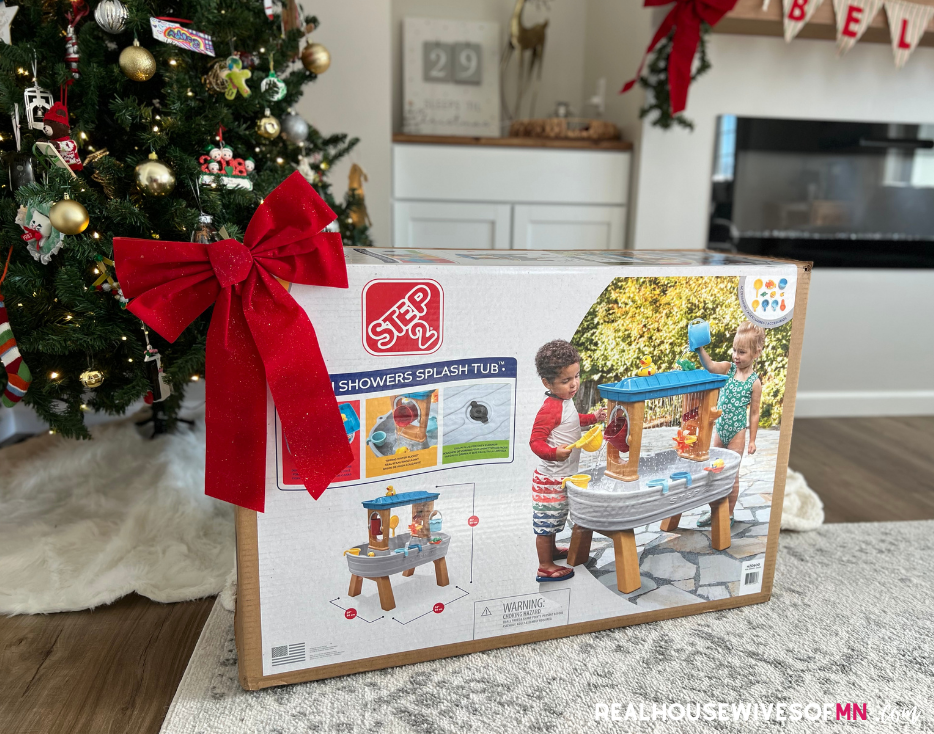 Step 2 Water Table – This "Rain Showers Splash Tub" is going to be a hit at our house this winter. I'm already envisioning the hours of entertainment my girls will have while we have to sit inside through the cold this winter. And beyond that, wouldn't it be fun to fill it up with snow and have some cold sensory play as well? Once summer comes, it'll double as a deck water play toy when the weather gets nice! It's a win-win, all year round. It carries a price tag of $130 and can be found at local retailers like Target, or various other models on Amazon as well!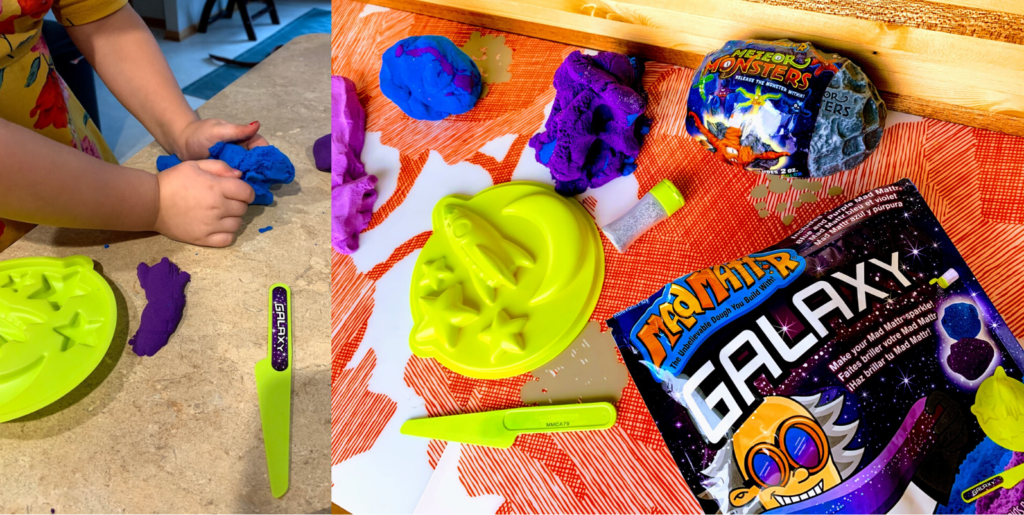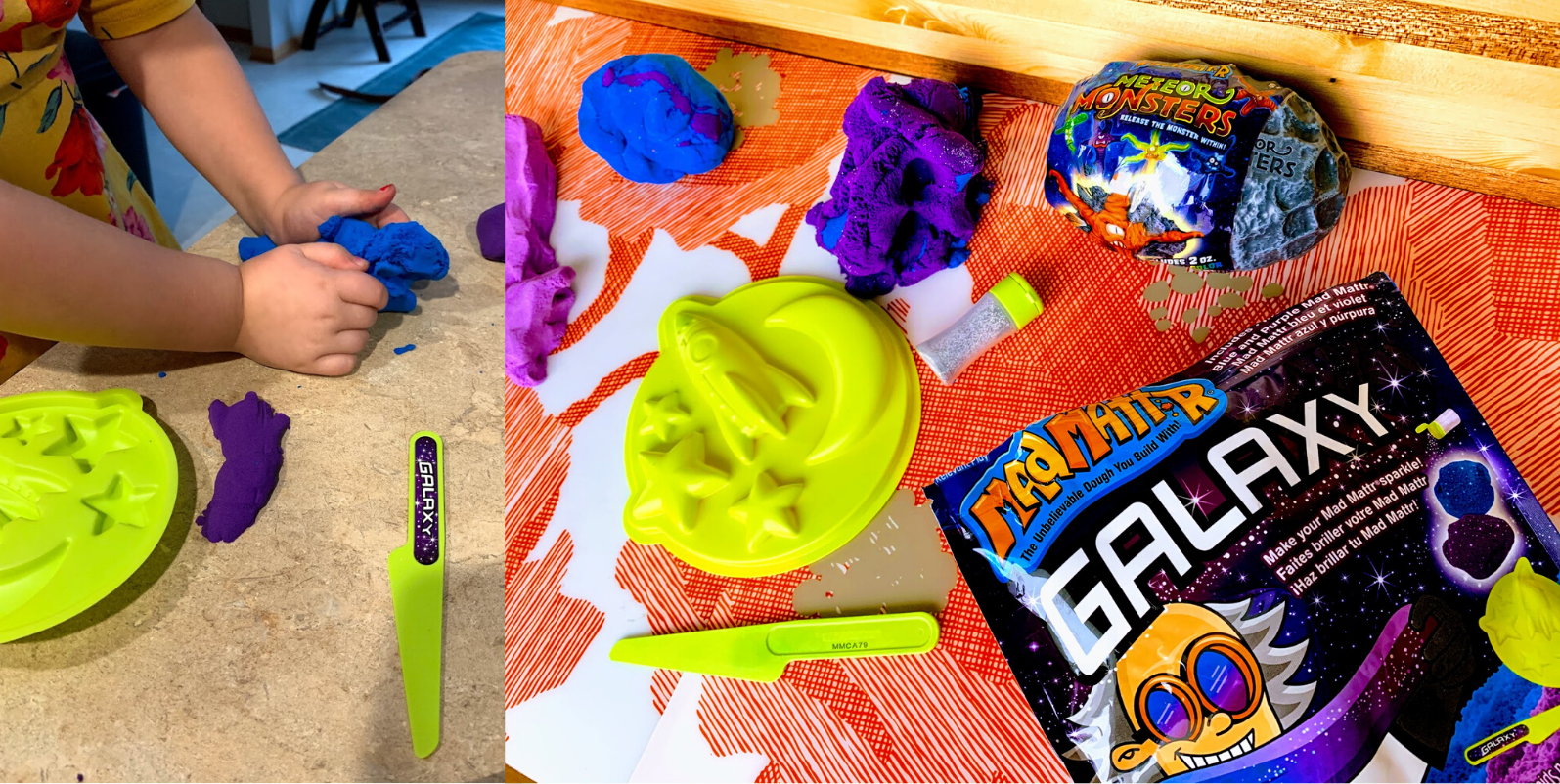 Galaxy Sand – This sensory play item has been a huge hit at our house. It's kind of like kinetic sand but it has a certain different texture to it that makes it really cool. It almost sticks together better and has a buttery soft feel to it. We even purchased the bricks kit where you can make your own lego-type structures which is really fun! These retail from around $9-$60 on Amazon depending on the package you pick.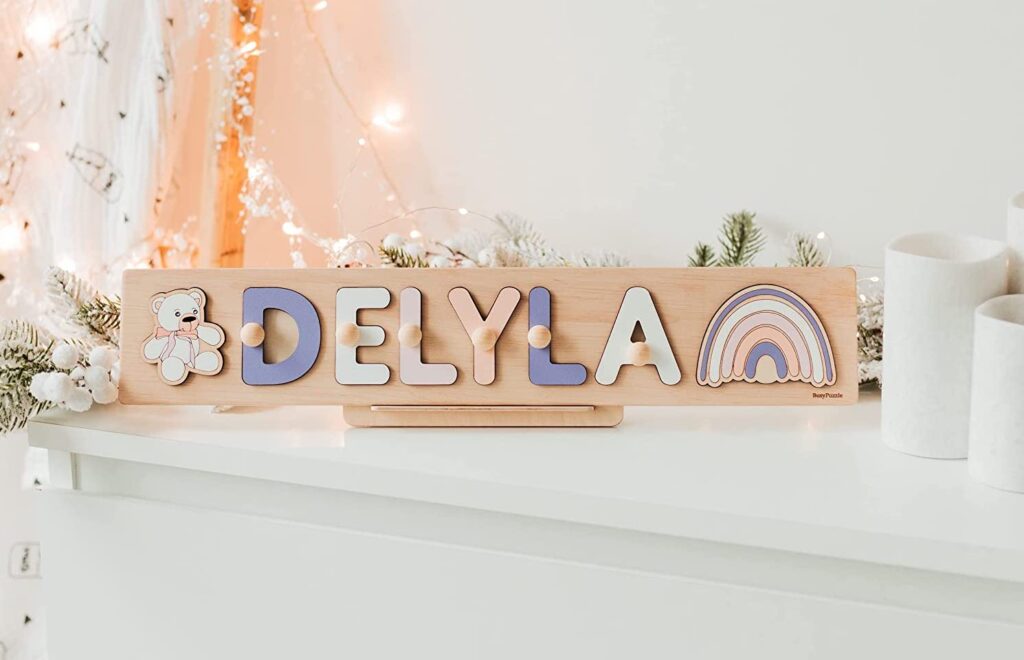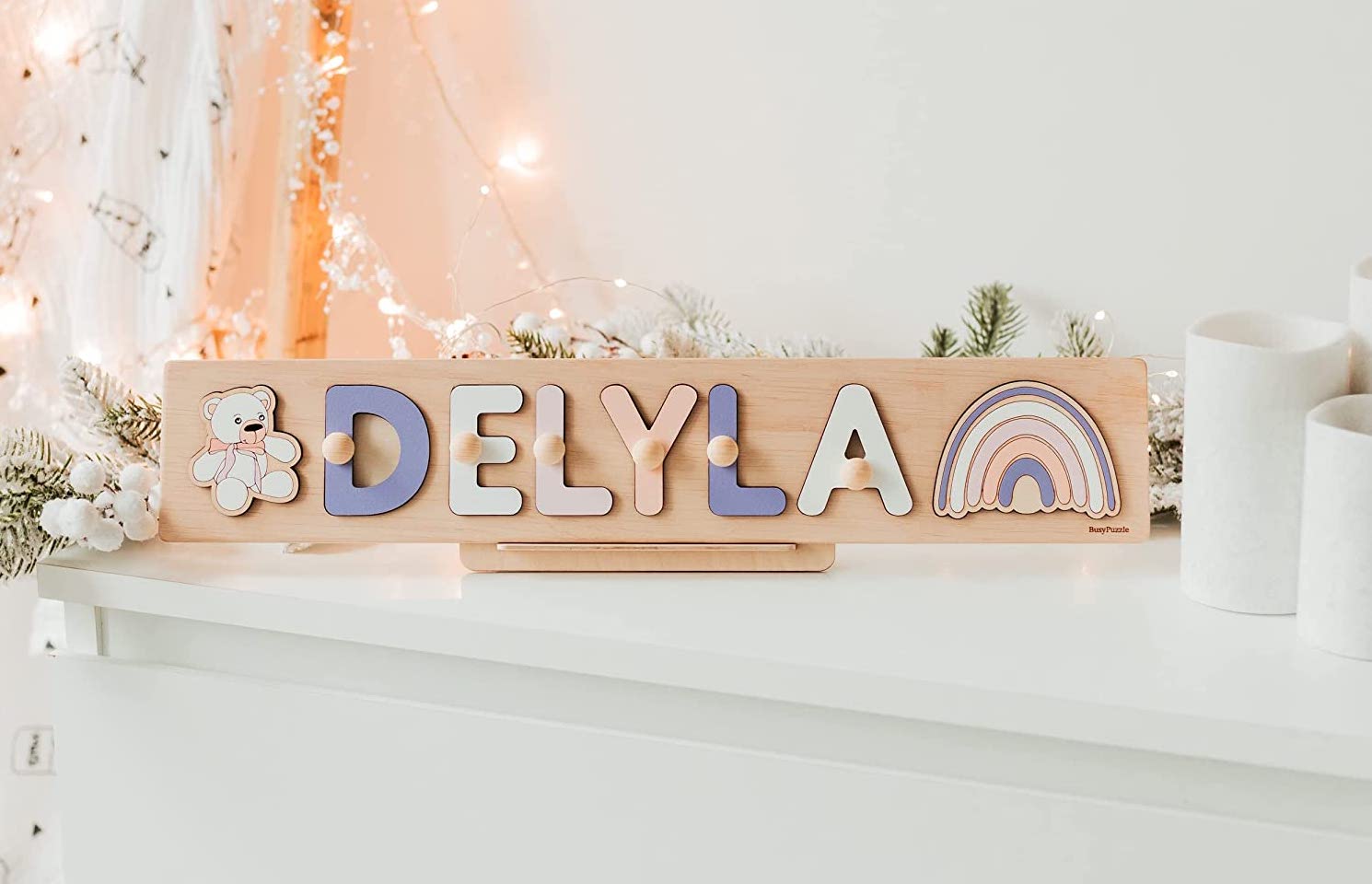 Kids Personalized Name Puzzle – These are customized to your name of choice, and make for adorable little gifts. But you have to order them soon because production and ship times may take a couple weeks. These are great for little hands that are just learning how to spell their name! Prices start at $6.90 for a 4-letter name and increases in increments from there.

Alright, lastly we are at the section of the holiday gift guide that I can personally attest to. I have taken one for the team, and purchased many of these items myself in order to "review" them for the gift guide (wink, wink). Some of the best gifts for her will be mentioned below so be sure to pay close attention if you're still on the fence on what to get your wife or girlfriend this Christmas.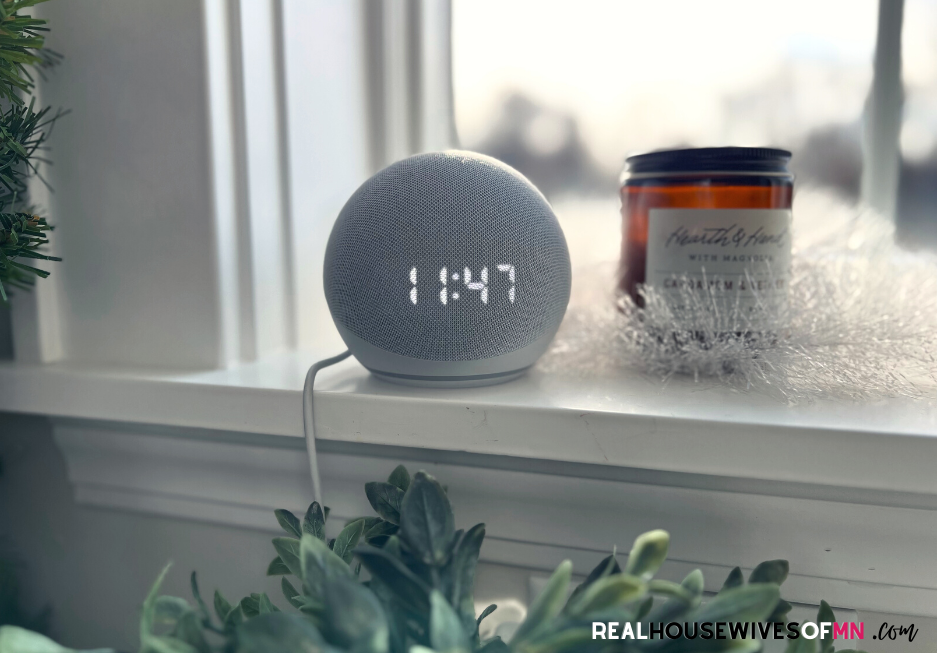 Amazon Echo – This is one of my personal favorite gadgets to have in my kitchen. Not only can I say "Alexa, set a timer for 10 minutes" when I'm cooking or baking, but I can also see the clock consistently, get the weather report, hear latest news or have Alexa play my music. I got this in white for the atheistic of my kitchen, but it also comes in black if that fits your decor better. These are selling on Amazon right now for only $60!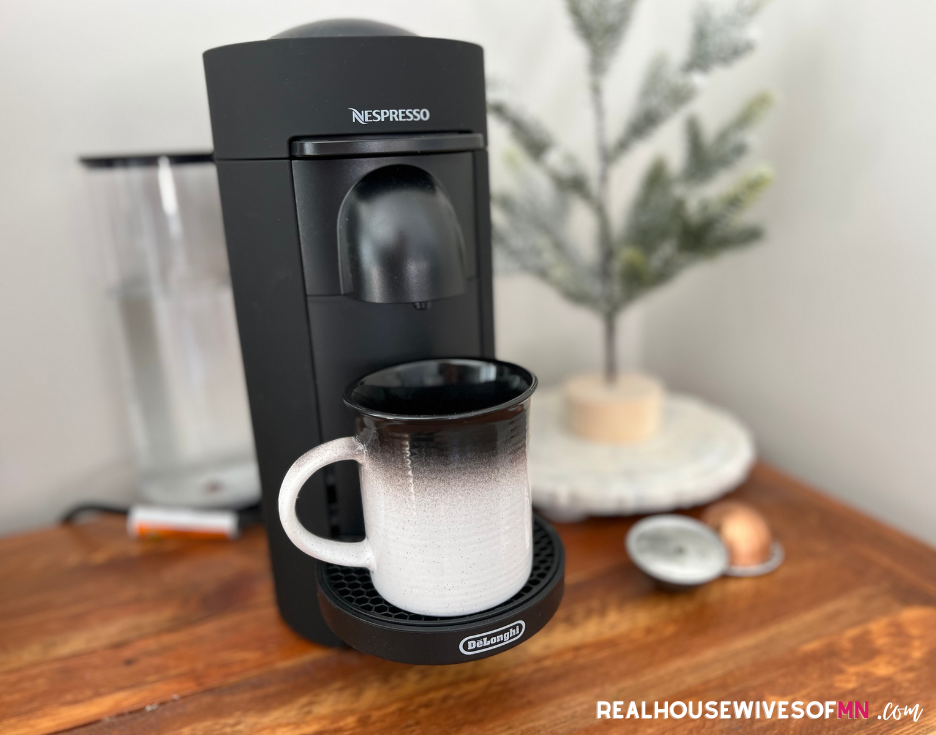 Nespresso Coffee/Espresso Machines – The model featured here is the VertuoPlus, which is one of the more affordable options of the Nespresso machines, and it makes an absolutely delicious espresso shot(s). I've had smaller, cheaper espresso machines before and the quality always tasted burnt, making the drinks I made taste awful. Then I purchased this a few weeks ago and have been so pleasantly surprised with how the espresso shots pull. It came with an assortment of pods to try (you can also use single shot or double shot pods). If you want to take it one step further, Nespresso also sells the Aeroccino that froths and foams for the ultimate lattes or cold foams. Alone, these will sell for around $96, but you can also find them sold as a bundle with the Nespresso machines.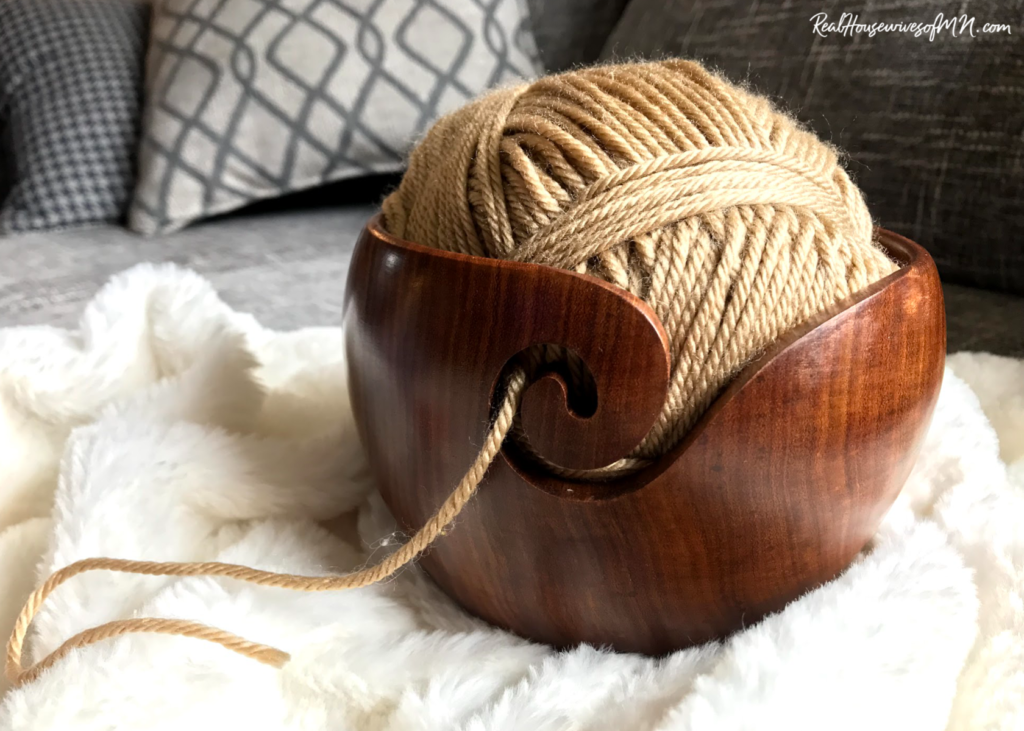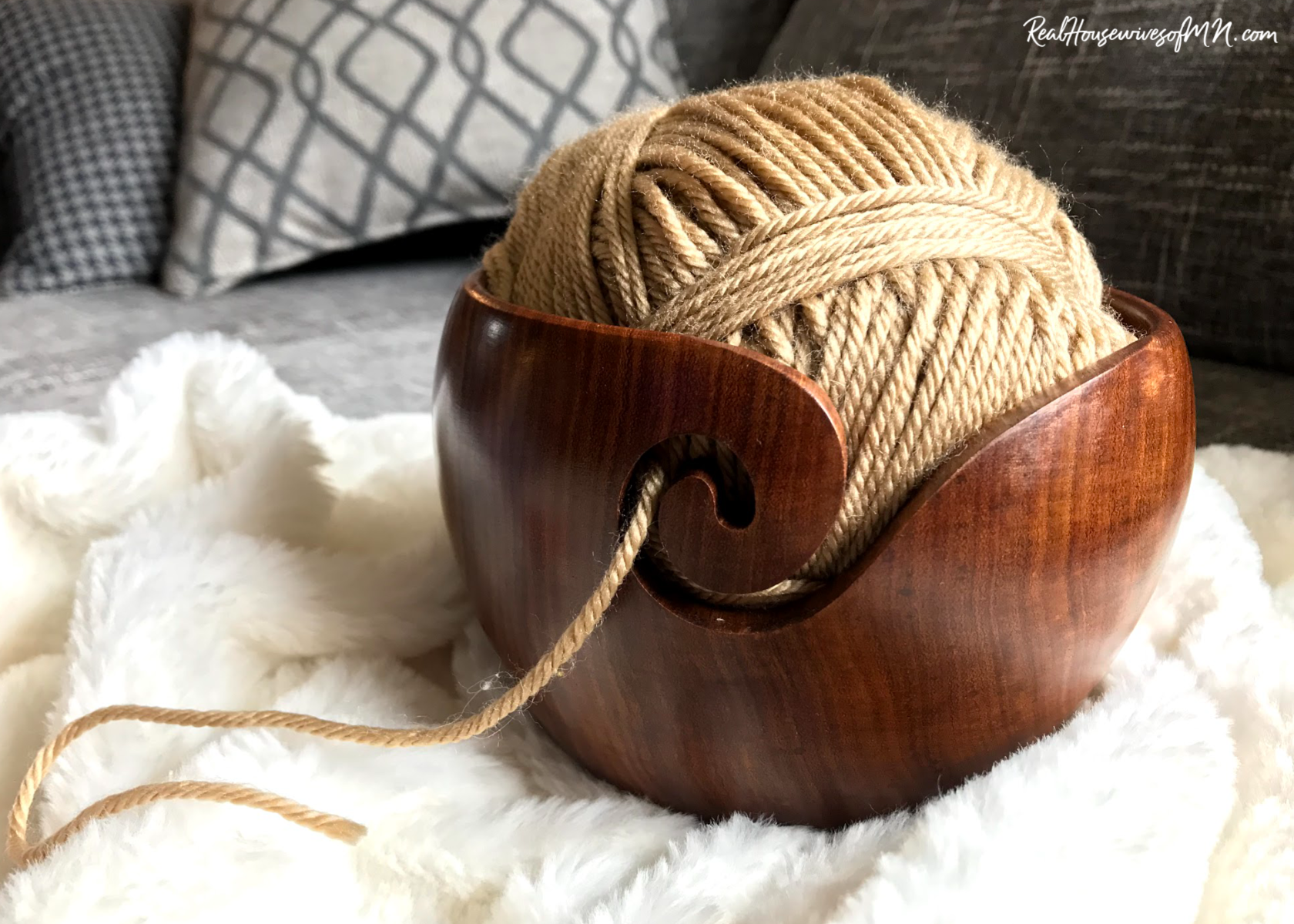 Yarn Bowl – If you have a happy knitter in your home, then this bowl is genius to make things in their life easier. It holds the yarn while they knit and keeps it from getting tangled, it also prevents it from rolling around. Instead it releases a small amount of yarn at a time for seamless knitting. It's the little things! Prices for these start at around $12-20.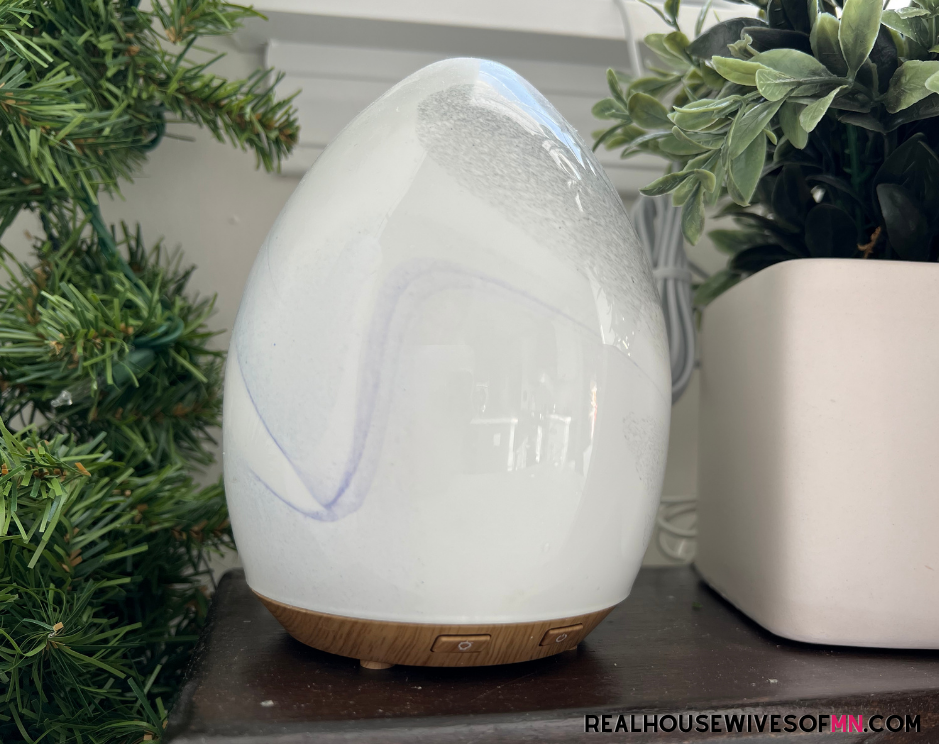 NOW Foods Essential Oil Diffuser – Now this is just one of my favorite essential oil diffusers, but there are so many different styles out there. I love this one for it's ease of use, it's sleek design and how well it blends into the rest of my kitchen. Beyond that,  I have had it for about four years now and it is still going strong! It's heat-free, noise-free and it works great to diffuse beautiful smells throughout the living area and it's easy to clean as well. This one is still selling on Amazon for around $35-40, you can also find several blends and oils on there as well!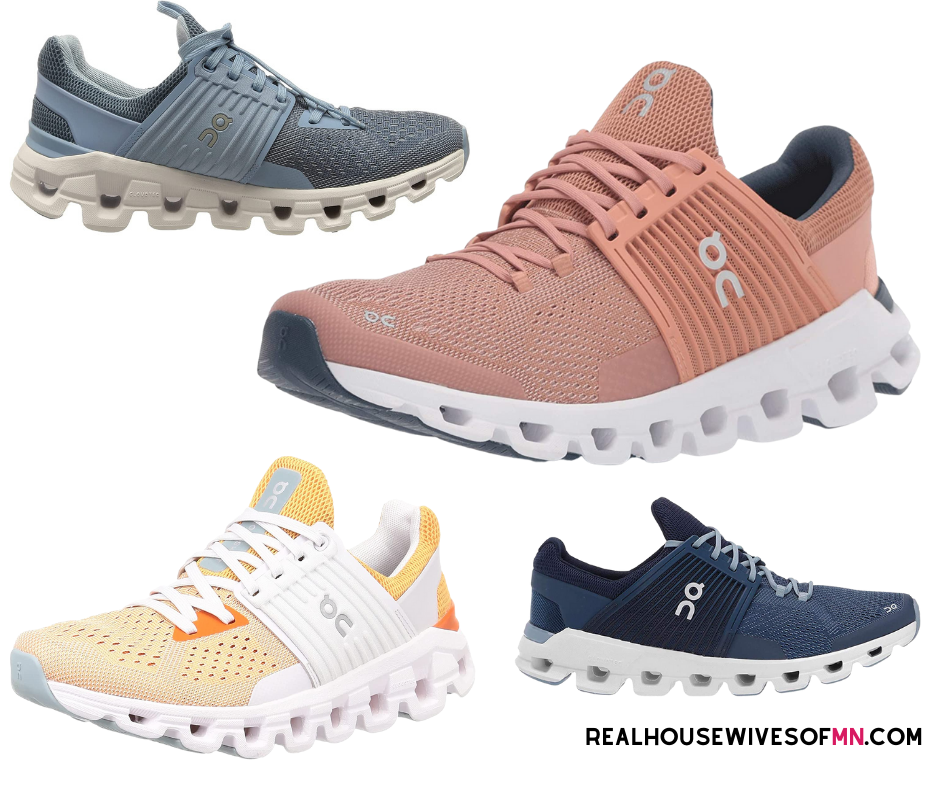 Women's On Cloud Shoes – I know I mentioned these above in the men's section, but I love mine so much that I had to mention them here as well. Pictured above are the CloudSwift style ($180), which are extremely popular. I have the CloudFlyers and absolutely love them as well, they're amazing for strength training, walking, or running. The CloudFlyers ($230) have a little rock to them making them especially great for runs or walks.
---
Help us build our gift guide!
We will continue to add holiday gift ideas as Christmas nears, so make sure to check back for additional ideas. Also, feel free to leave a comment below with any gift ideas we may have missed that you think would be great additions!
Merry Christmas! 🙂
Sarah