Milk-Bone® Rolls Out Brushing Chews™ For Your Pup's Teeth
Disclosure: The Milk-Bone® dog products, information and VISA gift cards have been provided by the Milk-Bone® brand.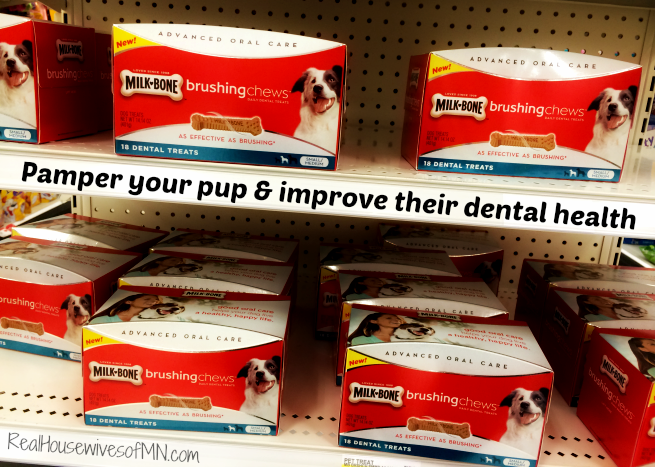 One thing that has always bothered me about dogs is their tendency to get stinky breath. When Luna, my one-year-old lab, gets all up in my grill, I frequently tell her to put a mint in that dumpster (thanks Melissa McCarthy and Identity Thief for the punchline). So needless to say, I was overjoyed to get the opportunity to try the new Milk-Bone® Brushing Chews™ which are geared at improving your dog's breath and dental health.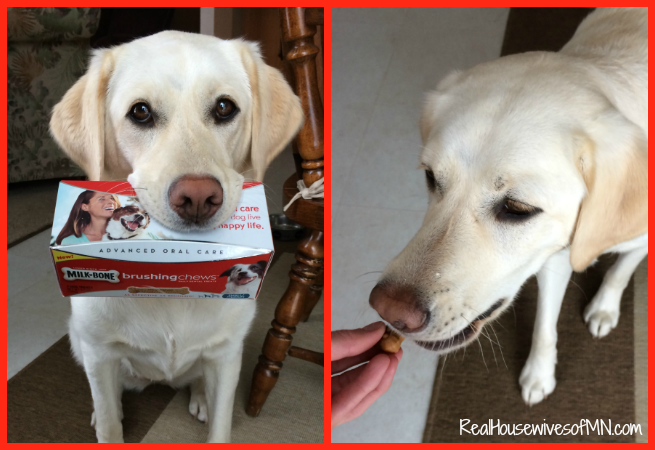 Luna was a little hesitant at first because she doesn't usually get unprovoked treats – okay that's a lie, she is a seriously spoiled pup… but these treats were new to her and so she first had to sniff it out, give it a little lick, and make sure it was up to her high standards.
It was.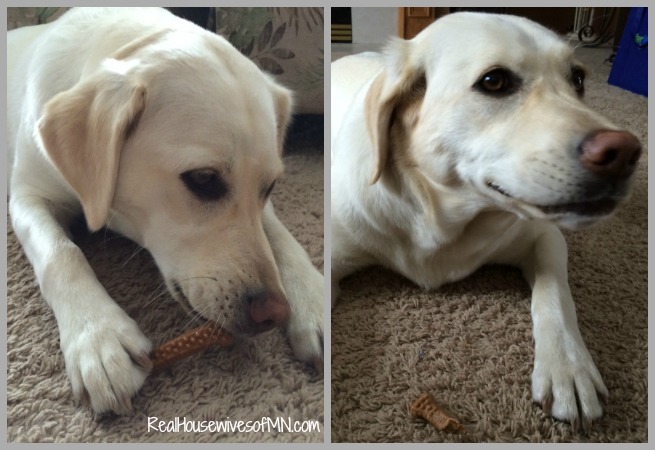 It only took her maybe five minutes (from weary introduction to the very last crumb) for her to devour the bone. I tried to get a good picture of the bone, but grew a little frustrated when I discovered they were all crooked! Little did I know, that this is the design of the bones. They use a 75° twist that helps the brushing 'nubs' on the bone to reach all the way down to the gum line for those hard-to-reach spots. Clever!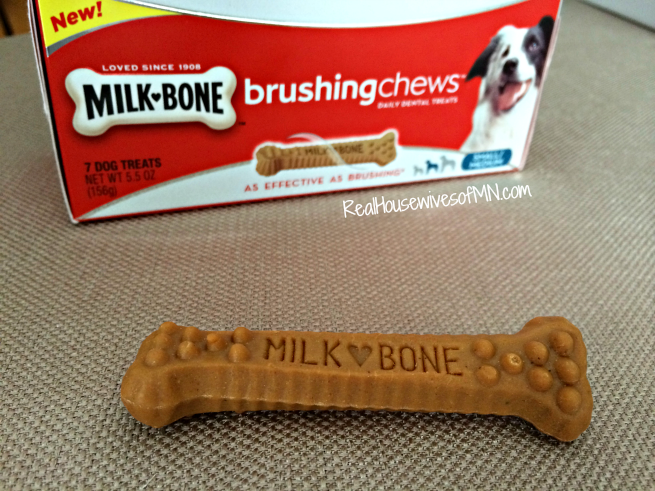 I wondered how a dog bone could improve Luna's breath or how it would clean her teeth, but as I got to reading, I learned that the Brushing Chews™ are clinically proven to be as effective as brushing your dogs teeth twice a week, based on the reduction of tartar build-up and bad breath! And I have noticed that her breath is much better lately (I've been giving her one bone daily) and her teeth do look sparkly clean and white. Do you think they would work for me too? Kidding!!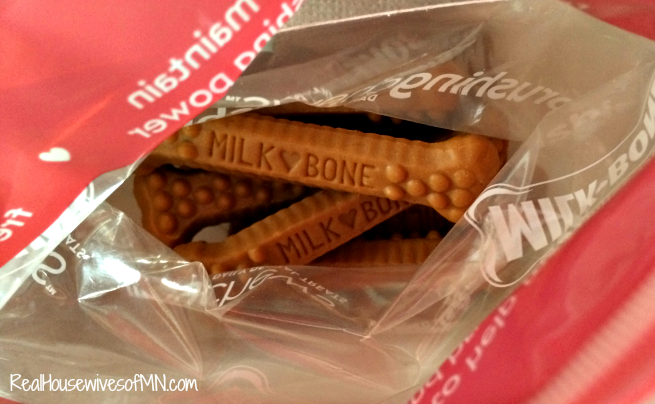 How trusted are the Brushing Chews™ from Milk-Bone®? Well they are so loved that they received the Veterinary Oral Health Council's (VOHC) Seal of Acceptance – which is much like the American Dental Association's seal on our very own human products. Pretty impressive, right? That made me pretty confident that they were also good enough for my little fluffball.
Win These Milk-Bone® Brushing Chews™ and Visa Gift Card!!
I'm SO excited that Milk-Bone® has offered to give away a Brushing Chews™ gift to one lucky winner, PLUS – a sparkly VISA gift card as well, to spoil your dog even more than it already will be! It's going to be an awesome prize!!
And while you're at it, be sure to connect with Milk-Bone® on…
Giveaway ends on May 16th, 2014 at 11:59PM CST.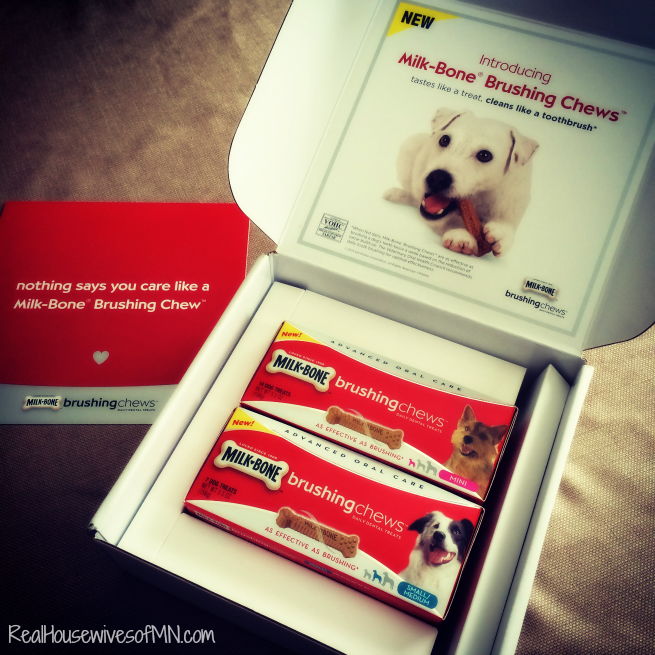 Don't miss a beat! Subscribe here for email updates and get a weekly roundup of my latest posts!