FurCodes: High-Tech Pet ID Tags Review & Giveaway
I was provided a FurCode tag to try out in order to write this review.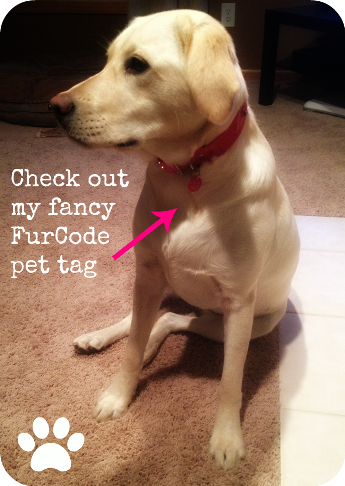 A friend of mine recently shared one of her favorite products on Facebook, I thought it looked pretty cool so of course I had to check it out. After reading up on FurCodes, I fell in love myself!
Both of us being dog lovers, we love products that make life easy. Of course, don't we all love things that are high-tech too? So check out these FurCodes. They are pet ID tags that use QR codes! All you need to do is scan the code with a QR reader on your smartphone, and your pet's profile comes up!
Let's run through an example…
Luna loves to chase rabbits and squirrels. If she doesn't have her invisible fence collar on, she's long gone once she spots one of these furry animals. If she kept on going someday and I couldn't track her down, I'd be able to rest easy knowing she has all of her contact information right there around her neck.
The lucky chap who ends up finding her can simply use their smartphone to scan the code and pull up Luna's full pet profile. There they would find the following:
Name and Descriptions
Contacts (3 phone numbers, email, vet, Facebook and Twitter)
Veterinarian
Medical
Dietary Needs
Vaccinations, Registrations & More
If the finder doesn't have a QR reader (which by the way, are free and super useful for multiple other reasons) the tag also has a web address on the back so that they can type it into a browser and get the same information.
It's genius!
Other Awesome Products
FurCode offers more than just the tags themselves. They also carry an adorable line of collars that feature the FurCodes built into them. Beyond that, they also offer code tags that slip onto a pet collar that you already have. The options are endless!
Interesting Details
Here are some more fun facts about these high-tech pet ID tags:
They are laser etched into aluminum (thus, waterproof).
FurCodes come with a lifetime guarantee.
They also ship for free, worldwide.
There are no hidden service fees or costs.
FurCodes come in two sizes, small and regular.
You can choose from 6 different colors: blue, purple, pink, red, green and black.
Where to Get a FurCode!
You can find these awesome pet ID tags on the FurCode website, and they are really affordable!
The small and regular sized circle ID tags, and collar slide-on tags are $7.99
The kitty collars run from $10.99 through $12.99
The small dog collars with QR tag range from $10.99 to $12.99
The medium dog collars with QR tag range from $12.99 to $14.49
The large dog collars with QR tag range from $13.99 to $15.99
Order a 12-pack of tags for $58.72
Order a 24-pack of tags for $96.07
PLUS – A Giveaway!
FurCode has agreed to give away a pet ID tag to two lucky winners! I have one large green tag to giveaway and one large black tag to give away. I'm so excited to be able to share them with you guys! And I think your pets would really enjoy getting them in their stockings this Christmas 😉
The giveaway ends December 12th at 11:59pm CST. Make sure to enter below for your chance to win!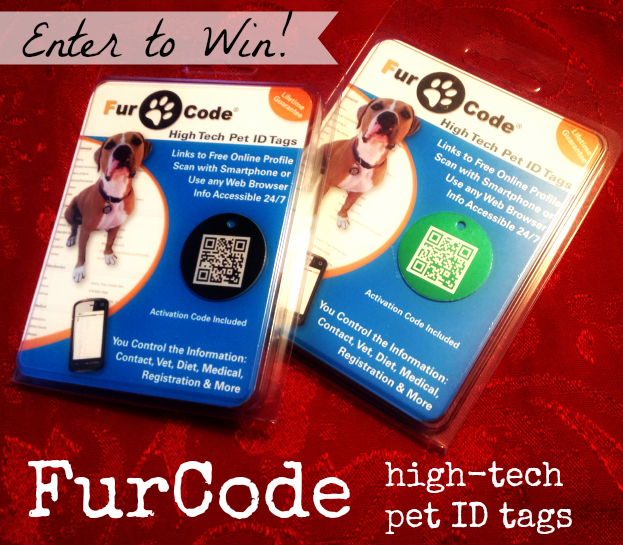 Best of luck!
Hearts,
Sarah

Don't miss a beat! Subscribe here for email updates and get a weekly roundup of my latest posts!