Milo's Kitchen Treat Truck to Come to Minnesota: Plus a Giveaway!
The Milo's Kitchen® dog treats, gift cards, and information have been provided by Milo's Kitchen®. All opinions are 100% my own.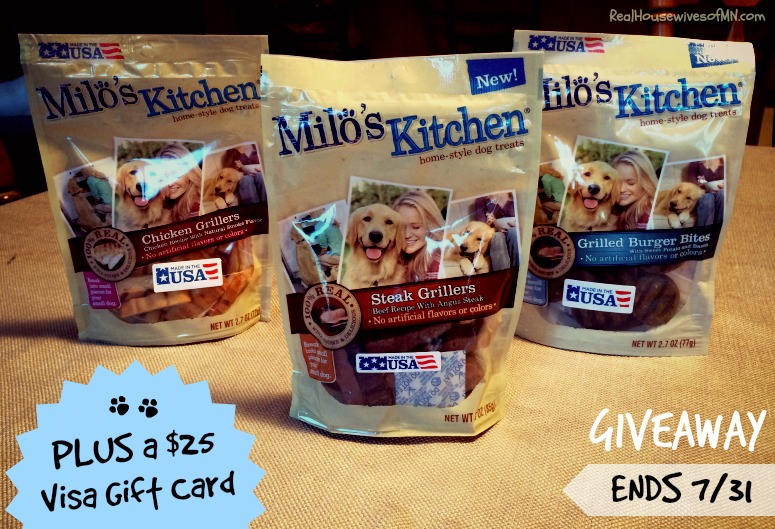 I think we've established before that my pup Luna, is incredibly spoiled. And so it goes without saying that she can be kind of a 'treat snob'. She definitely lets you know what kinds of treats she likes, and also which ones she does not care for. Let's just say that the ones that aren't up to her standards, do not get eaten. Now when she got to try Milo's Kitchen dog treats, the message was very clear from her; she LOVED them.
No, you don't get it, she like really loved them. She could not get enough! In fact, as I was trying to get some good photos of the Milo's Kitchen treats, she was totally creepin' – take a look for yourself…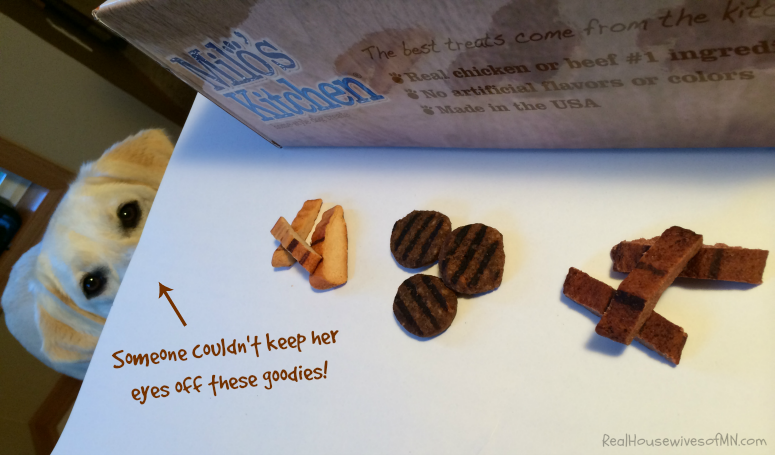 I first noticed these treats when I was shopping at Target one day and noticed their packaging and the open window on the treat package. You could actually see what the treats looked like, which is actually kind of rare.
What's So Special About Milo's Kitchen Home-style Dog Treats?
I didn't know it until I got the opportunity to work with Milo's Kitchen, but they make 100% real dog treats that look just like food you'd make right in your own kitchen. They are made with real chicken or beef as the #1 ingredient, and no artificial flavors and colors. Some of these real doggy treat flavors include:
Chicken Meatballs
Beef Sausage Slices with Rice
Steak Grillers Recipe
Chicken Grillers Recipe
Grilled Burger Bites,
Chicken Jerky Recipe.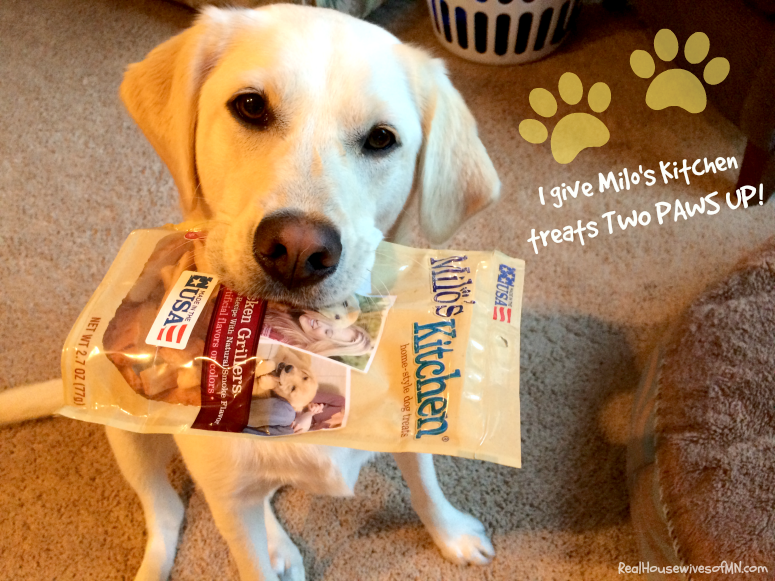 Luna absolutely loved the Chicken Grillers. I gave her the option to choose and that's what she picked! But as soon as she discovered the other ones, she was in heaven, she could not get enough!
Milo's Kitchen Treat Truck Comes to Minnesota!
Now, Milo's Kitchen is hosting a super fun event in the Twin Cities this summer that you are going to want to check out! They're bringing their Treat Truck to a couple local dog parks for some super fun activities.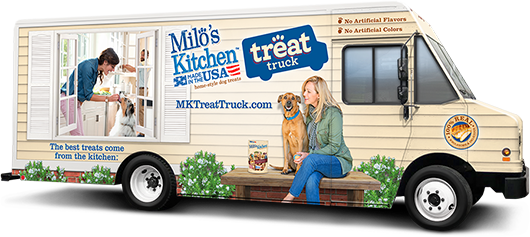 They will be having a pup-tastic photo booth offering family portraits and a dedicated lounge area, personalized giveaways, plus some samples of their delicious treats made right here in the U.S.A.! Here are the event dates and places,  note that dog parks are subject to change due to weather and foot traffic.
Saturday, August 9th – Bryant Lake Dog Park


6800 Rowland Rd

,

Eden Prairie

 MN


2:00 PM

 – 

4:00 PM

Sunday, August 10th– Elm Creek Reserve Dog Park


12400 James Deane Parkway

,

Maple Grove

 MN


2:00 PM

 – 

4:00 PM

Get Social With The Treat Truck
Don't forget to use #MKTreatTruck while you're out at the parks! And be sure to share your photos, thoughts, and experiences on Twitter, Facebook, Instagram, or whatever you'd like!
You can also follow Milo's Kitchen on Facebook and/or Twitter while you're at it and stay up to date with the latest on the Treat Truck!
Enter to Win The Giveaway!
On top of all the exciting things listed above, Milo's Kitchen has also agreed to host a giveaway here too! They are offering one lucky reader their choice of three varieties of dog treats, plus a $25 Visa gift card!

Don't miss a beat! Subscribe here for email updates and get a weekly roundup of my latest posts!