Luna Tries Out Pet Naturals!
Luna received complimentary product to try out for this post. All opinions are 100% her own.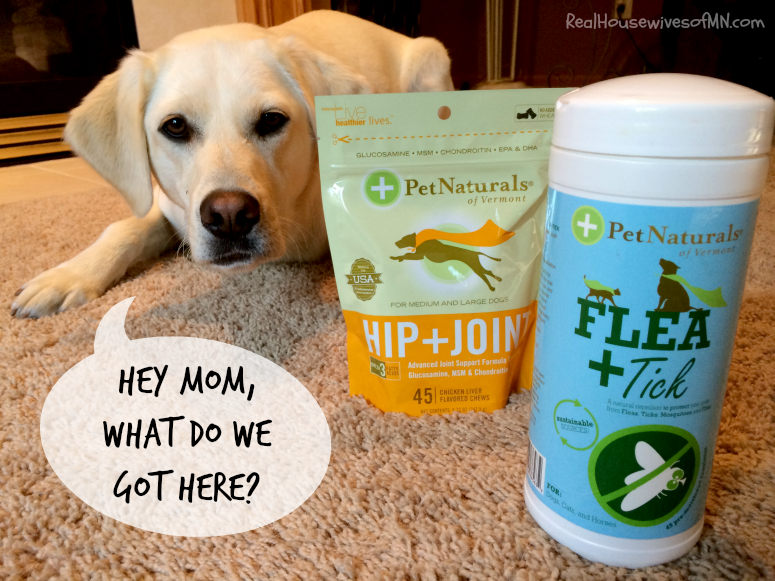 My pup, Luna, is a picky pup, but when I introduced a new kind of treat to her the other day, she didn't even think twice! She got to try out Pet Naturals Hip+Joint treats that are basically like gummy vitamins for kids, but these are for dogs! She sniffed it out a little bit (she always gives everything a little sniff test) and then she swooped it up to somewhere safe where no one could take her treat away… (she's kind of possessive) and gobbled it up!
As a side note, you may recognize Pet Naturals® parent company, FoodScience® Corporation, who has been a leader in research and development of high quality animal and human health products.
Pet Naturals® Hip+Joint treats use an advanced formula designed to improve and support hip, joint and connective tissue function in dogs. They are made to aid hydration, mobility and overall comfort. Luna is a very active pup, but even if she wasn't, there's no reason why she couldn't use the help of supplements like these. Not to mention, she really enjoyed the chicken liver-flavored chews, so that is an added bonus 😉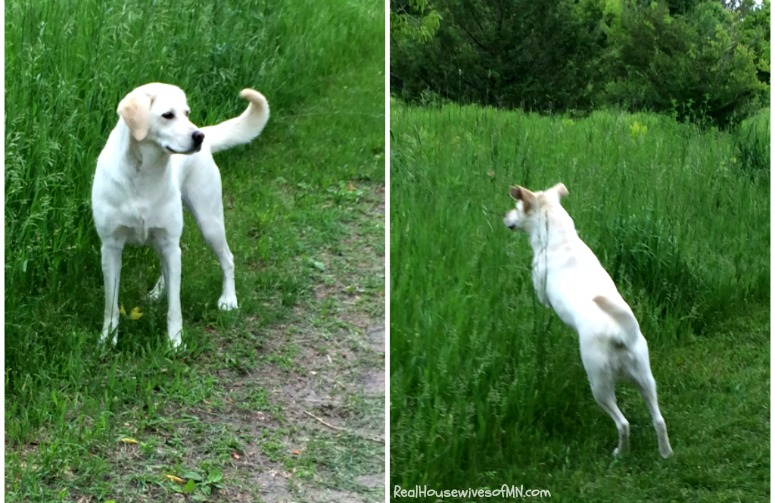 She is constantly moving, and can't sit still. I guess she must get that from her mom (me..) so I've worried before that her high intensity would be hard on her joints. It makes me feel better to know I'm helping minimize the issues she will have at a later age.
A Little More About Hip+Joint for Dogs
It helps me to know that these chews are made from only the highest quality, natural ingredients. I don't want to feed Luna garbage because I know it won't make her feel good. Just like you wouldn't constantly feed a child junk food!
Some of these ingredients include:
Glucosamine HCl – a natural anti-inflammatory that is used to help repair body tissues
Methylsulfonylmethane (MSM) – natural sulfur compound that helps improve joint flexibility, along with reduce pain and joint inflammation
Chondroitin Sulfate – helps your dog's joints when paired with Glucosamine
N,N-Dimethylglycine HCl (DMG) – increases oxygen utilization in your pup's tissues
All of Pet Naturals® products have the NASC (National Animal Supplement Council) seal of approval which guarantees that their products meet the organization's guidelines for integrity, quality, and truth in labeling.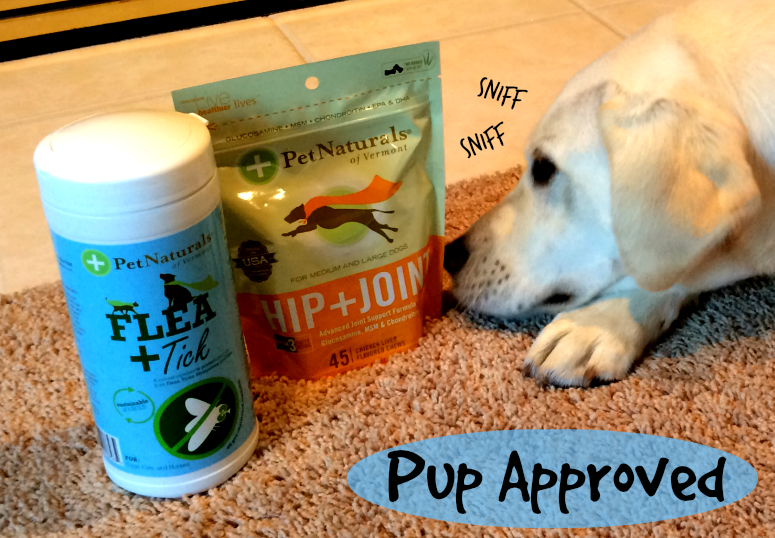 As for the Flea+Tick wipes, she was more than happy to try those out the other day when she was getting irritated with flies landing on her head. I wiped her down with the Flea+Tick wipes and they left her alone! She was pretty thankful, and gave her own seal of approval on those as well!
A Little More About Flea+Tick
These wipes also contain the natural, high quality ingredients that Pet Naturals® is known for. You'll find that the ingredients include:
Lemongrass Oil – natural pesticide
Cinnamon Oil – natural insect repellant
Sesame Oil – edible vegetable oil that helps moisturize the skin and is a natural shield from pests
Castor Oil – helps to mask your pet's scent
Special Offer
If you want to try these two products from Pet Naturals® on your pup, then you are in luck. They are offering the first 200 entries on their website a FREE canister of Flea+Tick wipes ($22.00 value) plus valuable coupons. After the first 200, they will be emailing out a valuable coupon to try out their product at a discount!
They are also offering a FREE bag of Hip+Joint chews (a $10.00-$24.40 value!) to the first 200 people who sign up here!
I think your pup will be thanking you 🙂
Sarah

Don't miss a beat! Subscribe here for email updates and get a weekly roundup of my latest posts!