It's Fast and Easy To Shop Walmart.com
The Walmart gift cards and information have been provided by P&G.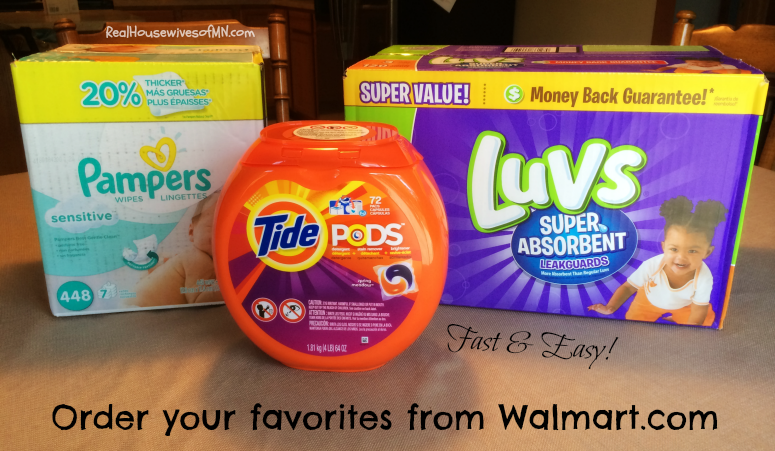 Shopping. It's a word that a lot of us love, but sometimes it can be a hassle. I love shopping but not when it's for household essentials or cleaning products. It's the aisle-wandering, the list-making, and the long lines that I especially dread. But did you know that at Walmart.com, it's really easy to order whatever you need – right online, from the comfort of your own home? They also have a smartphone app that you can use to shop as well, making it extra convenient and easy.
Skip the busy aisles, the parking lot, and the big chunk of time and shop Walmart.com instead. You can ship right to your door (with free shipping on purchases over $50) or you can simply order to the store and when you go to pick it up, it's already bundled for you and ready to go!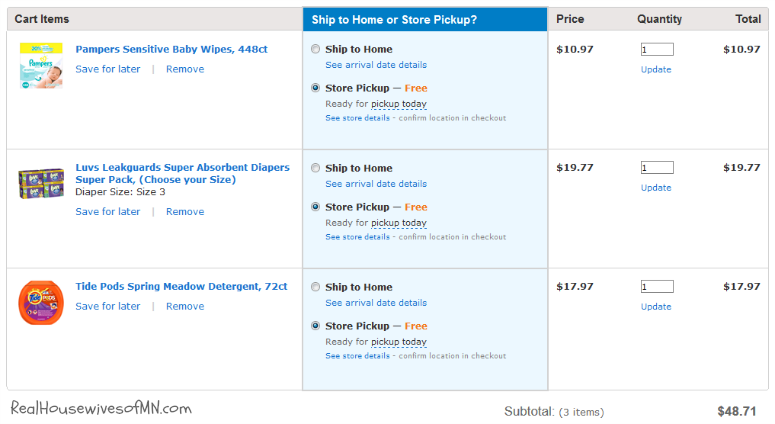 Walmart.com also offers a great variety and savings on everyday low prices on your everyday items, especially P&G products. As you can see above, I ordered a large pack of Pampers wipes, Luvs diapers, and Tide pods – all for under $50. I also chose to pick up my items in-store since we live just a few miles from Walmart so shipping just didn't make sense this time around.
When I got to the store, I walked back to the site-to-store desk (mine is in the back of the store) and there they had my whole order just waiting for me, the very next day!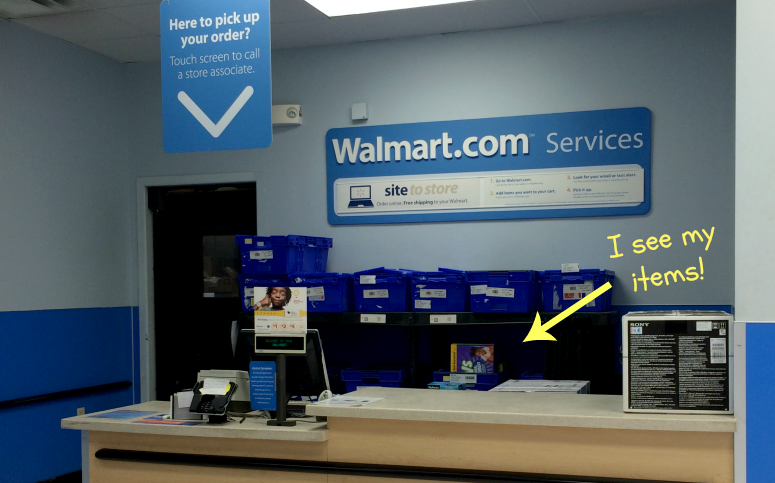 I had paid for my items with a Walmart gift card online already, so all I had to do was show a valid ID and that was it! I couldn't believe how easy it was. If you order online, you can choose from a few different payment choices, including the option to pay with cash if you don't want to use your credit card online.
If you use the smartphone app, you will build your shopping list by simply scanning all the products that you are ready to purchase again. Super easy!
Other P&G items that you can find easily and effortlessly on Walmart.com include:
Tide Laundry Items
Bounty Paper Towels
Charmin Toilet Paper
Pampers Diapers & Wipes
Swiffer Sweeper and Bissell SteamBoost Mop
Luvs Diapers
and many more!
Win a Walmart Gift Card!
What is on your shopping list currently? P&G wants to help you with your shopping by providing a $25 Walmart gift card to one lucky winner! As you and I both know, this can go a long way with their low prices! Contest is open to US residents only. Ends August 21, 2014.

Don't miss a beat! Subscribe here for email updates and get a weekly roundup of my latest posts!