HOT Deal on Snappers Chocolate Snacks at Costco!
This post was sponsored by Snappers® and Costco. All opinions are my own.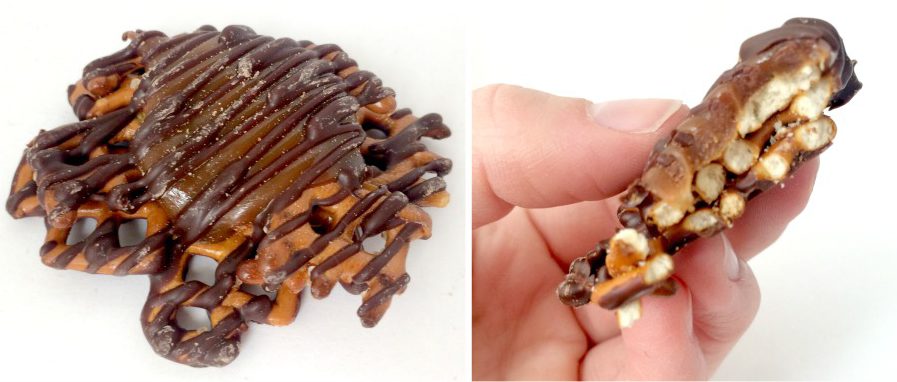 If you'll remember back to a couple years ago, I raved about these delicious chocolate, pretzel and sea salt snacks, Dark Chocolate Sea Salt Snappers® to be exact, they're from Edward Marc Brands. They are like amazing chocolate turtles but with pretzels – um, yum! I didn't think those could get any better but with pretzels, they are. Trust me on that one.
Taste-wise: They are both sweet and savory which is what I think makes me adore them. The dark chocolate pairs so well with the creamy caramel and pretzel, and then to top it with a pinch of sea salt is the kicker! That's why I'm glad they come in a big bag.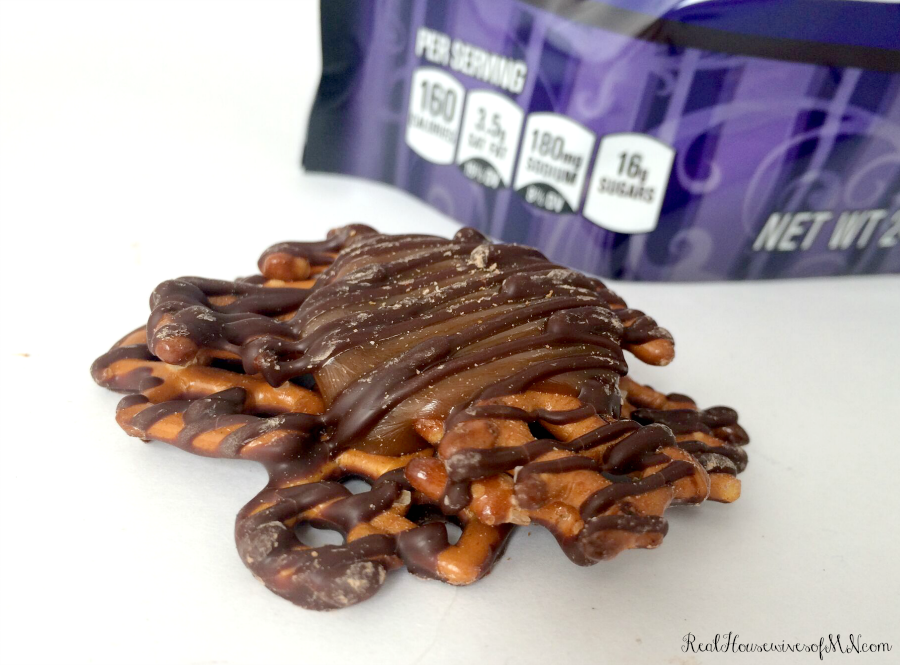 The History
Snappers® were created after the creators were inspired by their childhood. They grew up watching their parents make delicious chocolate confections at their family chocolate factory. They wanted to take their memories of the delicious treats and add a twist to them – in this case, it was the rich chocolate, salty crunchy pretzels and creamy caramel.
Great Deal on Snappers at Costco!
If you're a Costco member, you're going to love this deal that is going on now through May 29th. The Dark Chocolate Sea Salt Snappers usually retail for $9.99 but right now there is a $3.00 savings in the May Costco Coupon Book making the final price $6.99 for a big bag of deliciousness. That's an amazing price!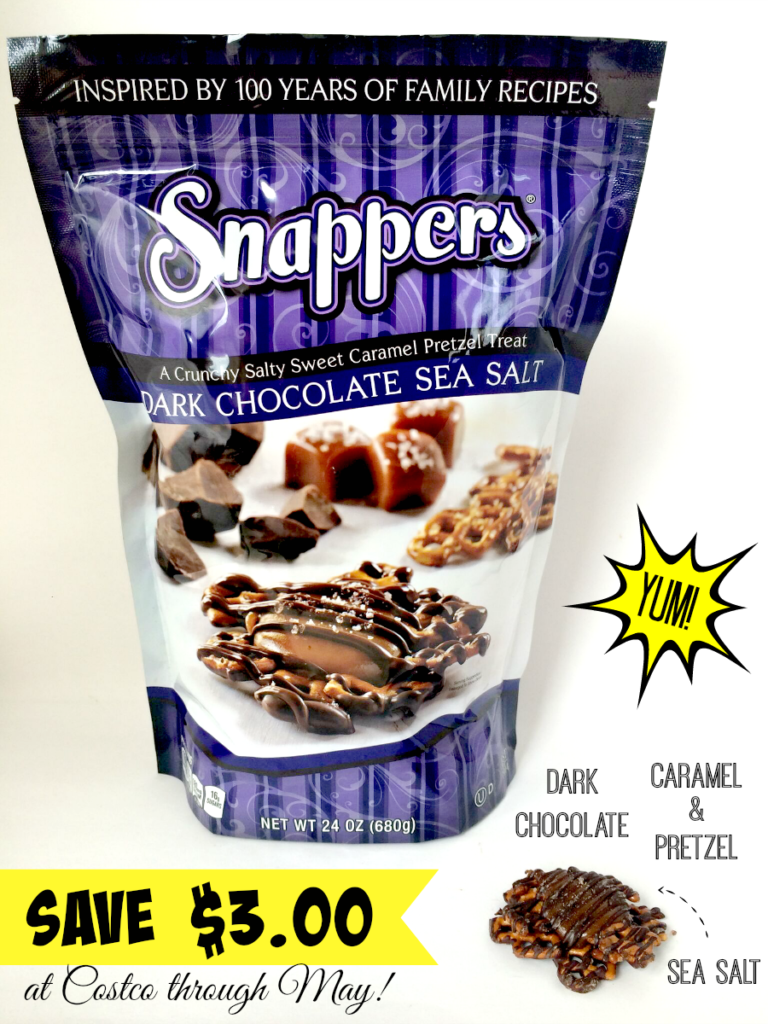 These are great for parties, having company over, or just a little pick-me-up snack (that's my general reason for them anyways.) So grab a couple or ten bags at this price, and hang onto them, you'll use them!
To connect with Snappers® on social media, and keep up with their latest offerings and promotions, you can find them at:
This is one of your comments on these tasty snacks from the last time I posted about them:
"I recently brought a bag of these wonderful little snappers home from the U.S. The best treat ever and my family agrees."  -Brenda
So I'm not alone here. Give them a shot, what've you got to lose at that price!? 🙂
Hearts,
Sarah

Don't miss a beat! Subscribe here for email updates and get a weekly roundup of my latest posts!