Game Day Cheesy Chili Nachos Recipe
This shop has been compensated by Collective Bias, Inc. and its advertiser. All opinions are mine alone. #GameDayGlory #CollectiveBias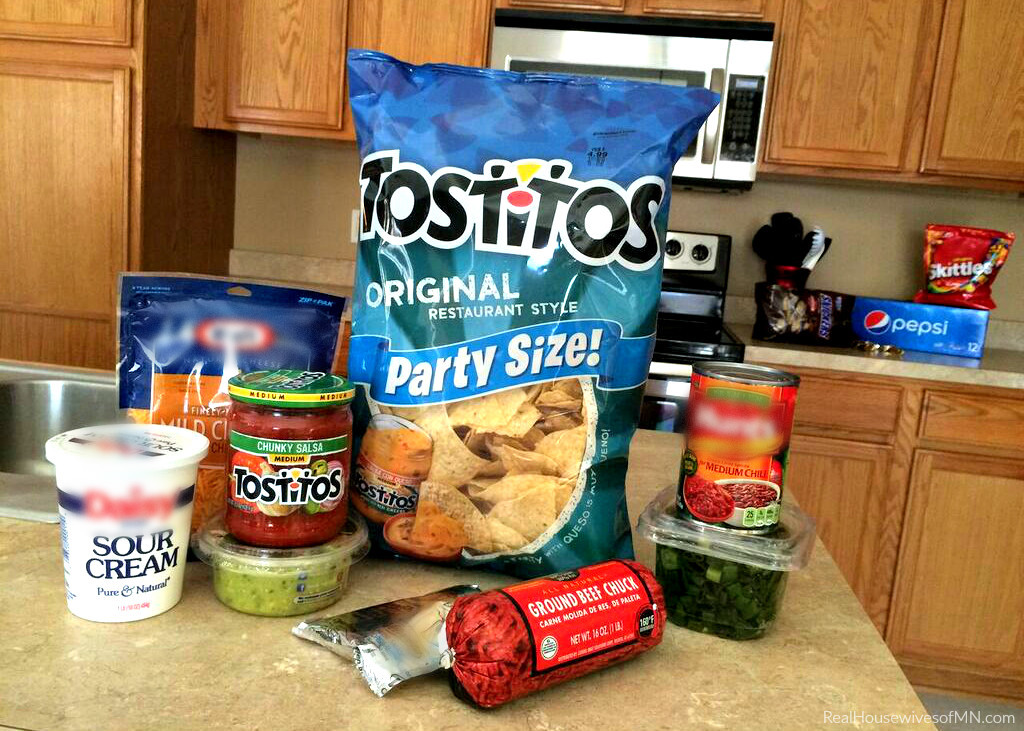 With the Big Game coming up, I wanted to put together a little recipe that would surprise and delight at the football party. Well, I think I succeeded because my husband said these were, "super good!" (He's a man of many words…) So if you're looking for a fun nacho recipe to serve up at your upcoming gathering, this one is definitely worth trying. Plus, it makes a good amount of servings so you'll have enough for everyone that shows up!
Before I got started, I had to venture out for some tasty ingredients to use. I ran to Walmart since it's only about a mile from my house, and because they have low prices too. My inspiration was a light chili since it's so cold out right now (it is winter after all) and at the same time I wanted it to be something that everyone would enjoy.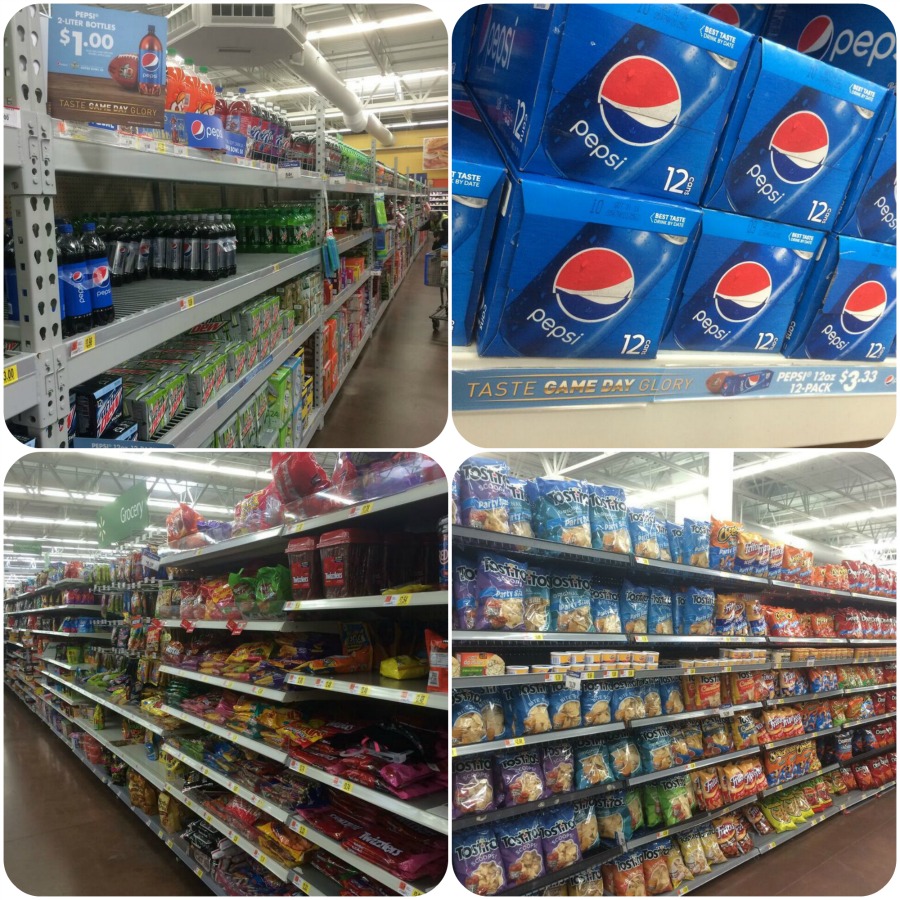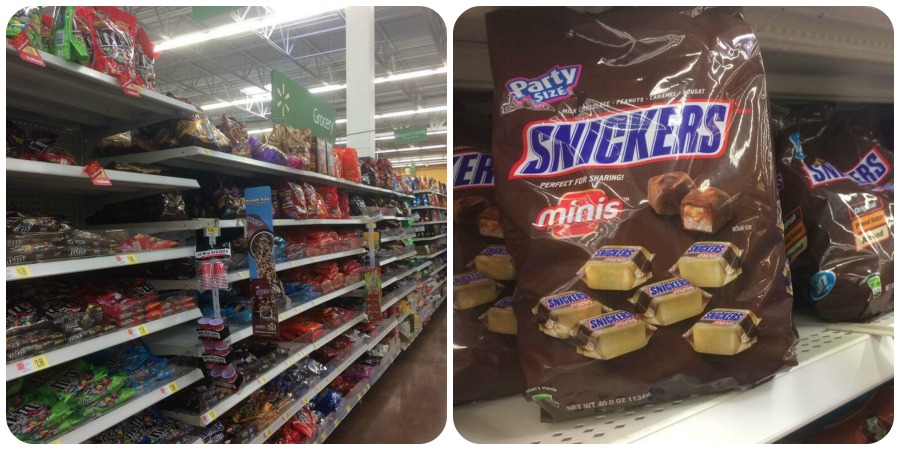 So many goodies to choose from! But I narrowed it down to my family's favorite nacho chips – TOSTITOS® and the matching salsa, the TOSTITOS® Medium Chunky Salsa. It's the perfect base for creating my masterpiece of a nacho platter.
I also picked up a 12 pack of pop (Pepsi™ to be specific) and some candy as well to serve. SNICKERS® Minis and Skittles® were the perfect combination to keep everyone happy! And, I'm not gonna lie, they may have been cracked open before we even got them home. I just don't know how that would happen…
Shhhh. There's still plenty left if that's what you're thinking.
Anyways, I'm sure you're eager to get on to the recipe so let's get started cooking!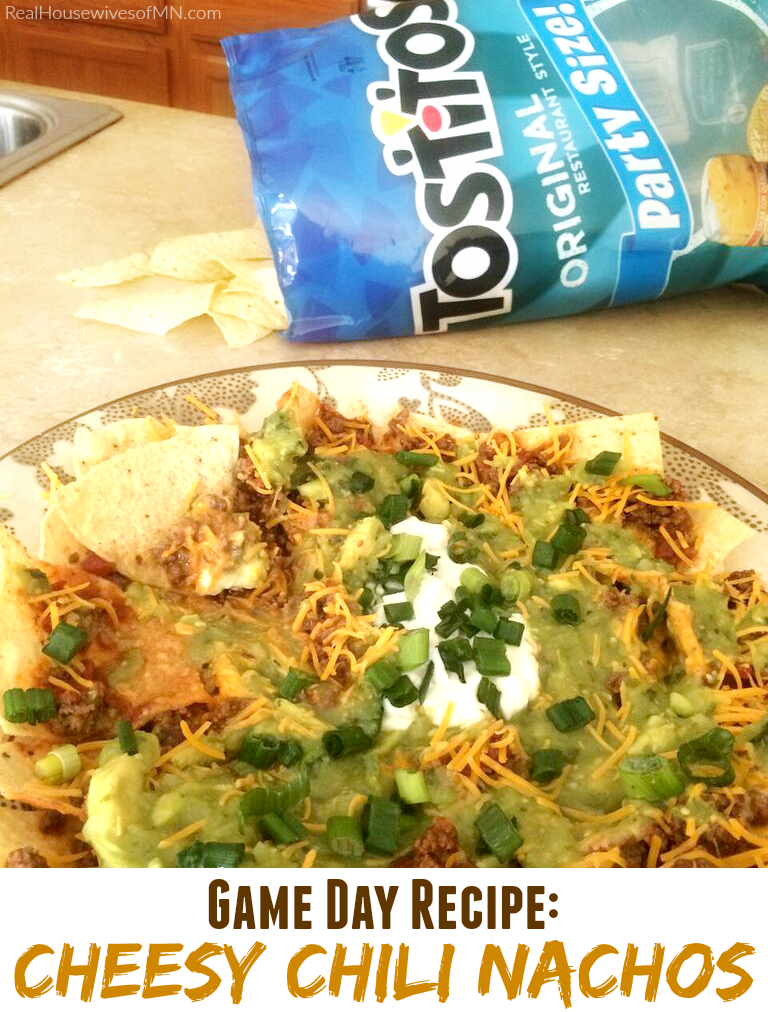 Game Day Cheesy Chili Nachos Recipe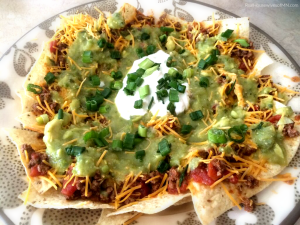 Ingredients:
1 cup Mild Cheddar Cheese (shredded)
1/2 cup sour cream
1 pound ground beef
1o oz guacamole
1/2 cup chopped green onions
2 packs of cheese dip (warmed to molten consistency)
1 jar TOSTITOS® salsa
1 can chili sauce or tomato sauce (optional)
Directions: 
Brown ground beef in a medium skillet. Add in salsa and optional chili sauce until warmed and completely mixed.
While the beef is cooking, arrange 1/2 bag of tortilla chips on a platter. I personally use the rest of the chips on the side for dipping but you're free to do what you wish…
On a separate burner, warm the packets of chili cheese until it's to a pourable consistency.
Spread chili cheese across your nacho chips. Then spread meat mixture on top.
Top meat mixture with shredded cheese.
Spread guacamole evenly on top of nachos.
Add on your sour cream. I like to place it in the middle so that those who want it on their nachos can dip it on, and those who don't want it on them don't have to have it!
Finally, sprinkle your chopped green onions and you're ready to serve!
Click here for more delicious Game Day recipes!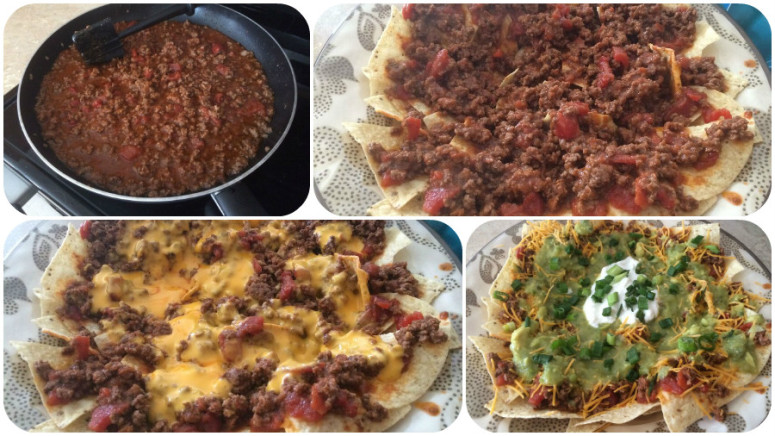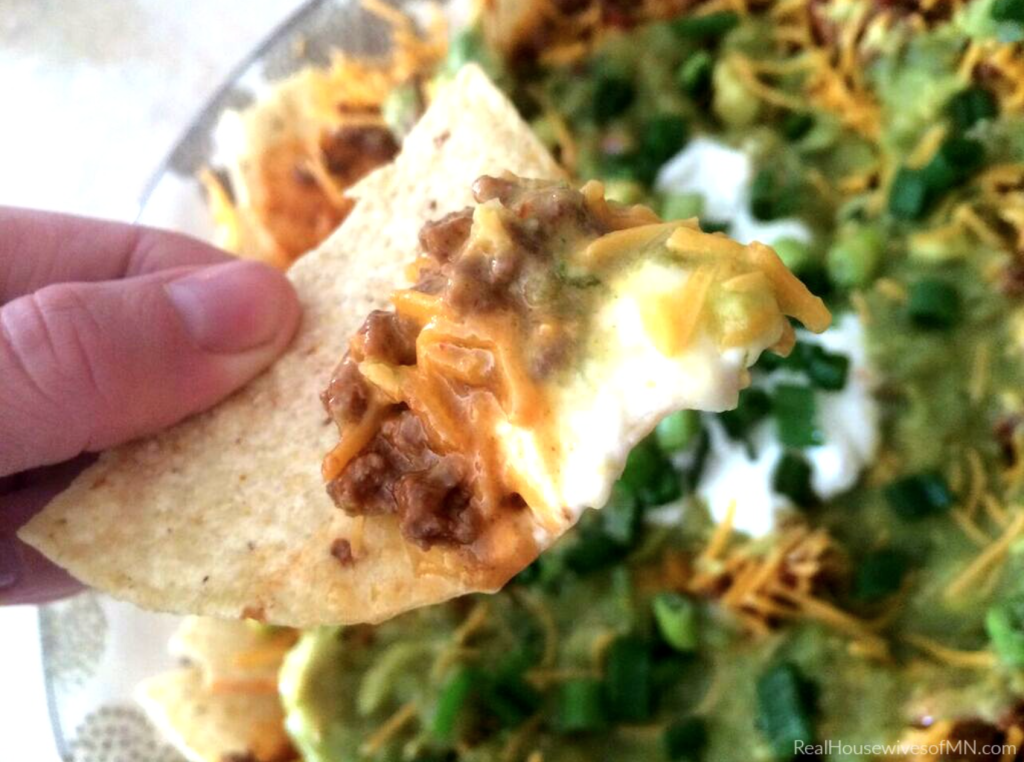 Game Day Glory Sweepstakes
If you're looking for something fun to do before the Big Game, this is a super fun activity for the whole family! Right now through 2/7/16, you can enter to win a $100 Walmart eGift Card or an Xbox One Console when you enter this sweepstakes from MARS and Wrigley. All you have to do is create a snack stadium, get creative! There are some seriously awesome entries so far, but you still have time to get in on the fun.
Once you've created your own snack stadium, upload a photo to Instagram with the hashtag #GameDayGlorySweepstakes! It's that easy, and is a neat activity to get the kids thinking creatively and spending family time together. Oh, and of course, feel free to snack as you go – that's part of the fun, right?
If you enter the contest, be sure to leave a link to your snack stadium entry below so we can check them out! I'd love to see what you come up with!!