Easy Super Bowl Snack Ideas & WCCO TV Segment!
Disclosure: Parrano reimbursed me for the ingredients used in the making of these recipes. Post contains affiliate links.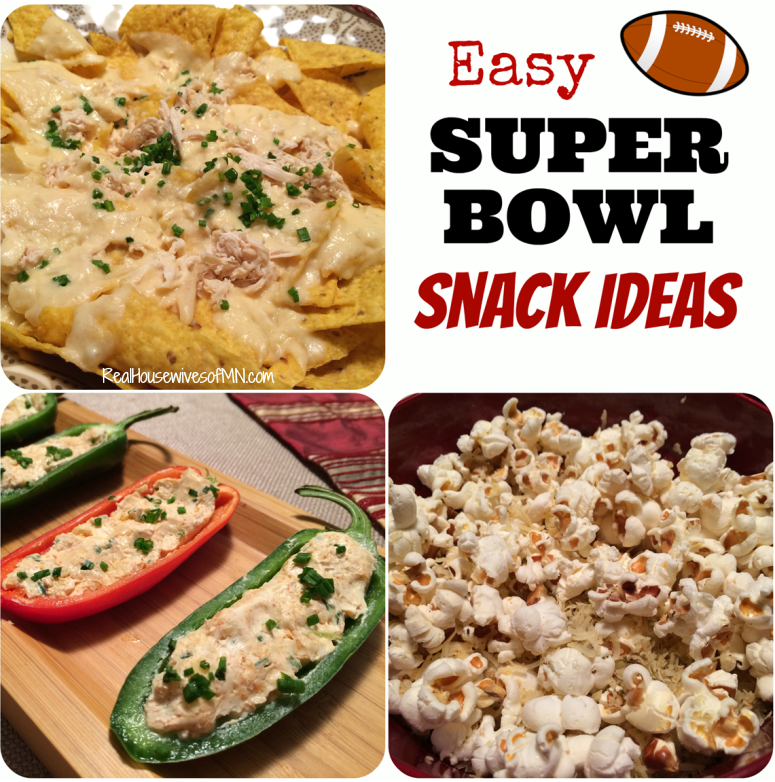 This morning I had the opportunity to share some great Super Bowl snack ideas on the early morning news at WCCO. It was an absolute blast, just as I had expected, and we had a ton of fun. I think it helped that it's Friday and everything is just a little more fun on Fridays!
Hubby and I woke up at 4am to get to the studio by 5:45am. I half sleep-walked through getting things packed up and ready to go, and prayed that I remembered everything! As he hauled all the ingredients and dishes into the studio, I prepped it all as I got mic'ed up and set to go on air. It was so much fun (for me, more or less for him… lol!)
As the segment neared, I got to meet Jamie Yuccas, a reporter/journalist for WCCO, and she asked if she could get a picture that was truly "Real Housewives" style. Here's what came from that, and I seriously chuckle every time that I look at it: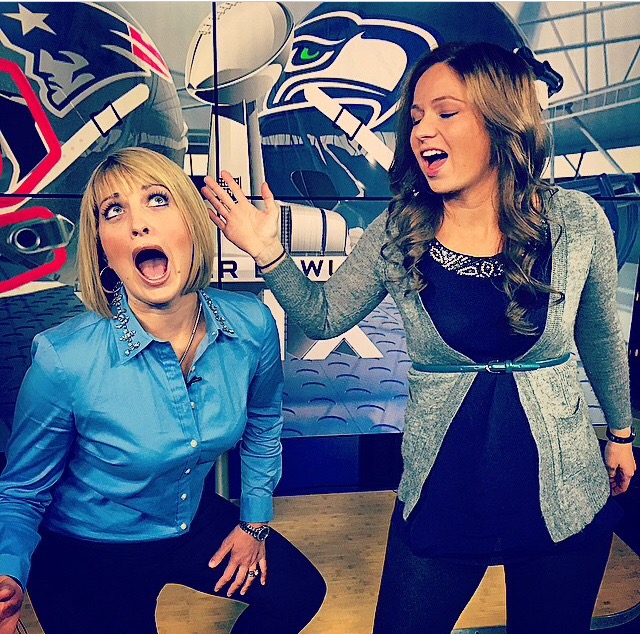 She was seriously so funny, they all were, and we had a blast demo-ing the Super Bowl snack recipes. Now if you missed the TV segment, you missed out on a lot of goofs and mess-making, but you can still catch it here: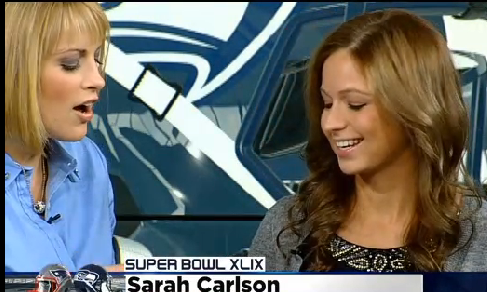 We even snuck a snacking candid after all was said and done, hubby is such a great photographer!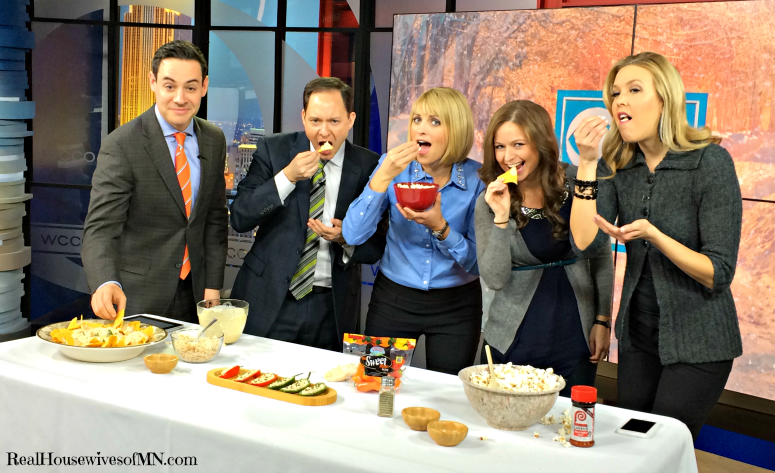 Alright, so as promised, I will share with you these delicious recipes that you seen in the segment. And trust me, they are delicious – especially the nachos, those were my personal favorite as you can see!
Here we go!
Easy Super Bowl Snack Ideas
Let's start with the easiest (and healthiest) snack recipe… a delicious variation of your everyday popcorn.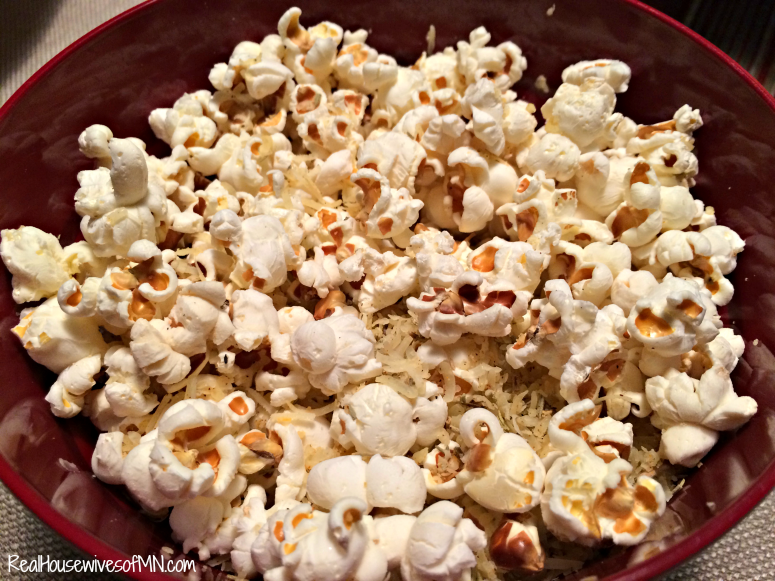 Gouda Popcorn
Ingredients:
4-5 cups of Plain popcorn

½ cup of finely grated Parrano® (gouda) cheese

2 tsp dried rosemary

1 tsp Seasoning Salt

Dash of pepper
Directions:
While your popcorn is popping, mix together all other ingredients in a small mixing bowl. Once your popcorn is finished, stir in your mixture until completely mixed. I especially enjoy this popcorn if you can add in your mixture when the popcorn is still hot so it can melt the cheese a little bit. Yum!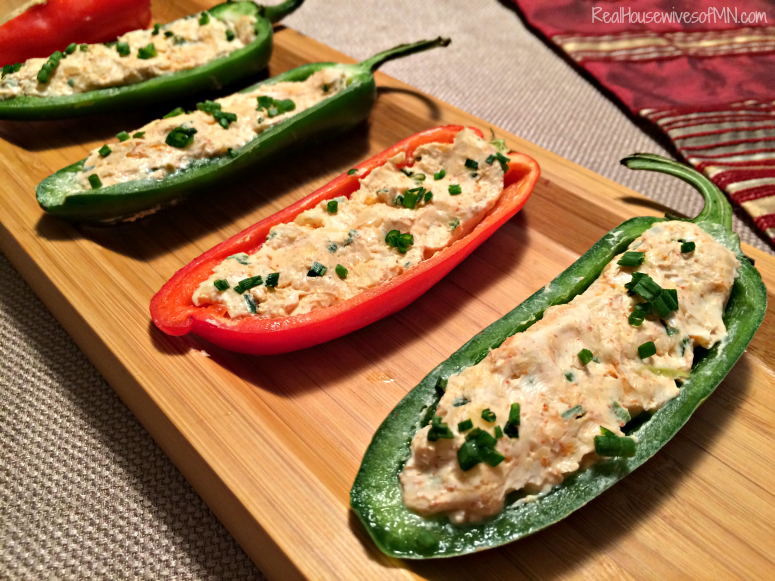 Cheese Stuffed Mini Bell Peppers
Ingredients:
10 small peppers (can be small sweet bell, jalepeno, etc.)

6 oz. cream cheese

6 oz. shredded Parrano® cheese

1 tsp smoked paprika

3 tsp chopped chives

salt and pepper to taste
Directions:
Start by washing your peppers and pat dry. Then you can either cut off the tops to pipe from the top or you can slice them sideways (as I did) and remove all the seeds.

In a bowl, mix together all other ingredients with a hand mixer until thoroughly combined. Then place your mixture in a piping bag (or I used a Ziploc bag and cut the corner off).

Pipe your cheese filling into each pepper and voila! You've got a delicious and super easy snack.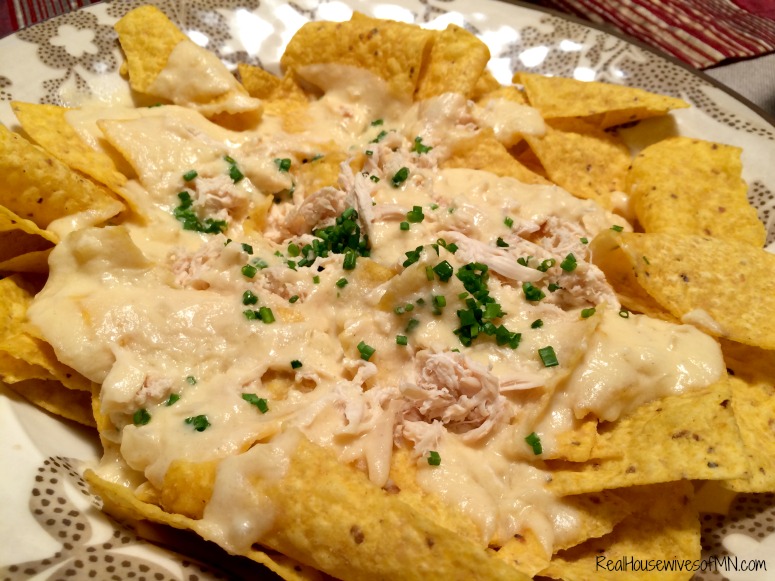 Buffalo Chicken Nachos
Ingredients:
1 bag tortilla chips

4 tbsp butter

1/2 cup diced onion

4 tbsp flour

3 cups warm milk

1 cup shredded Parrano® cheese

1 cup shredded sharp cheddar

hot sauce to taste

1/2 cup shredded chicken

1 tbsp minced chives
Don't forget an awesome football platter for your nachos! Check out this one from Amazon (click to view):

Directions:
Over medium heat, heat butter in a saucepan until melted. Stir in diced onion and cook until transparent.

Stir in flour and cook for 2-3 minutes until it is light brown.

Slowly stir in warm milk, mixing until thickened and smooth.

Bring to a simmer (don't boil) and cook until mixture thickens and heavily coats the back of a wooden spoon.

Reduce to very low heat and add Parrano® Cheese, sharp cheddar cheese, and hot sauce.  Stir until well blended and cheese mixture is completely melted.

Arrange tortilla chips on plate and cover with shredded chicken, then warm cheese sauce.

Garnish with chives and serve!
———
I hope you enjoy these snacks, and have a great Super Bowl Sunday!
Sarah

Don't miss a beat! Subscribe here for email updates and get a weekly roundup of my latest posts!