Dark Chocolate Sea Salt Caramel Snappers Now at Costco!
I received a sample of the chocolates in this post in order to review. All opinions are 100% my own.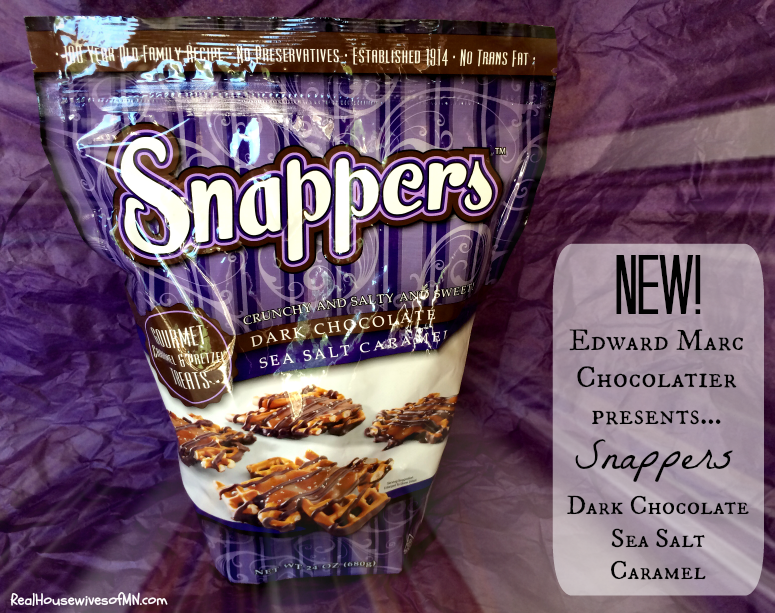 Most recently, I got the opportunity to try out these amazing Dark Chocolate Sea Salt Caramel Snappers from Edward Marc Brands. It's a mouthful of a name, and it's also an amazing mouthful of goodness for your sweet tooth.
I assumed by looking at the bag that they'd be good, but when I actually tried them, I was even more delighted… I even hid them from my husband but he's got a nose like a bloodhound for chocolate and he sniffed it right out! They taste like chocolate turtles but instead of nuts, they used crunchy pretzels – yum!! They were even recently featured on The Today Show with Kathie Lee and Hoda, and they were also featured in US Weekly and Good Housekeeping.
The delicious treats are made with crispy pretzels, rich dark chocolate and creamy caramel topped with a little sea salt to complete the ultimate mixture of sweet and salty. The genius chocolatiers (Dana, Chris and Marc Edwards) were inspired by your traditional chocolate turtles, but they wanted to add a special twist on them.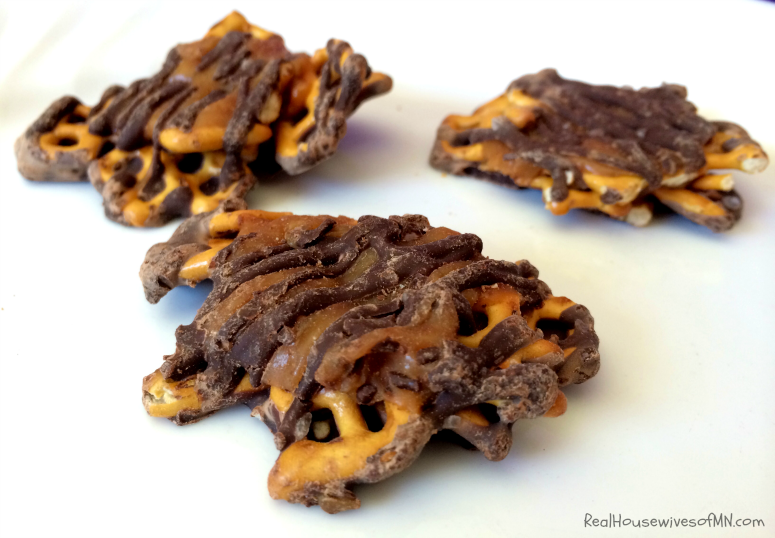 Where to Buy These Chocolate Treats
And now, you can get an awesome, large bag of them at Costco! For a 24 oz bag, it's only $8.99 and you can find them at Costco stores in Minnesota *woop woop!*, Illinois, Iowa, Indiana, Kansas, Kentucky, Michigan, Missouri, Nebraska, North Dakota, Ohio, and Wisconsin.
So next time you are out shopping at your local Costco, be sure to check out these delicious little treats and see what you think! I think you're going to love them – I know we sure did!!
Until next time,
Sarah

Don't miss a beat! Subscribe here for email updates and get a weekly roundup of my latest posts!