{Clean} Chicken Noodle Soup with Zucchini
(Post contains affiliate links)
For Christmas, my husband got me a spiralizer for my Kitchenaid mixer. I had thought about getting one for a while, but then I thought, what would I even use it on? Well let me tell you, it's my new favorite kitchen appliance (tool?) whatever it is, it's my new favorite one. (Here's a photo of what it is and what it does…)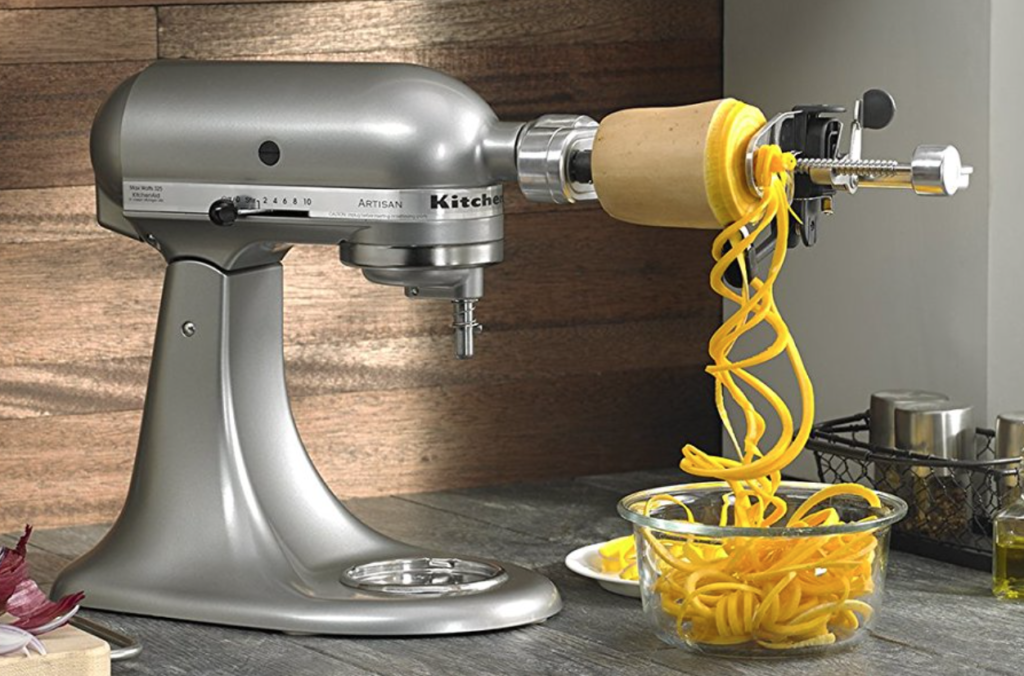 If you're not familiar with what a spiralizer is, it basically takes any fruit or vegetable and creates long spaghetti-like noodles out of them. So far I've used it on sweet potatoes, zucchini, butternut squash, apples, and cucumbers. All so stinking good 🙂
So when I was experimenting the other day I thought, why not try making chicken noodles soup, sans the noodles and sub in zucchini?? And guess what, it was AWESOME. I will be making this again (and of course, I didn't take photos along the way, so all I have is the leftover photos) but when I make it again I will take some better photos!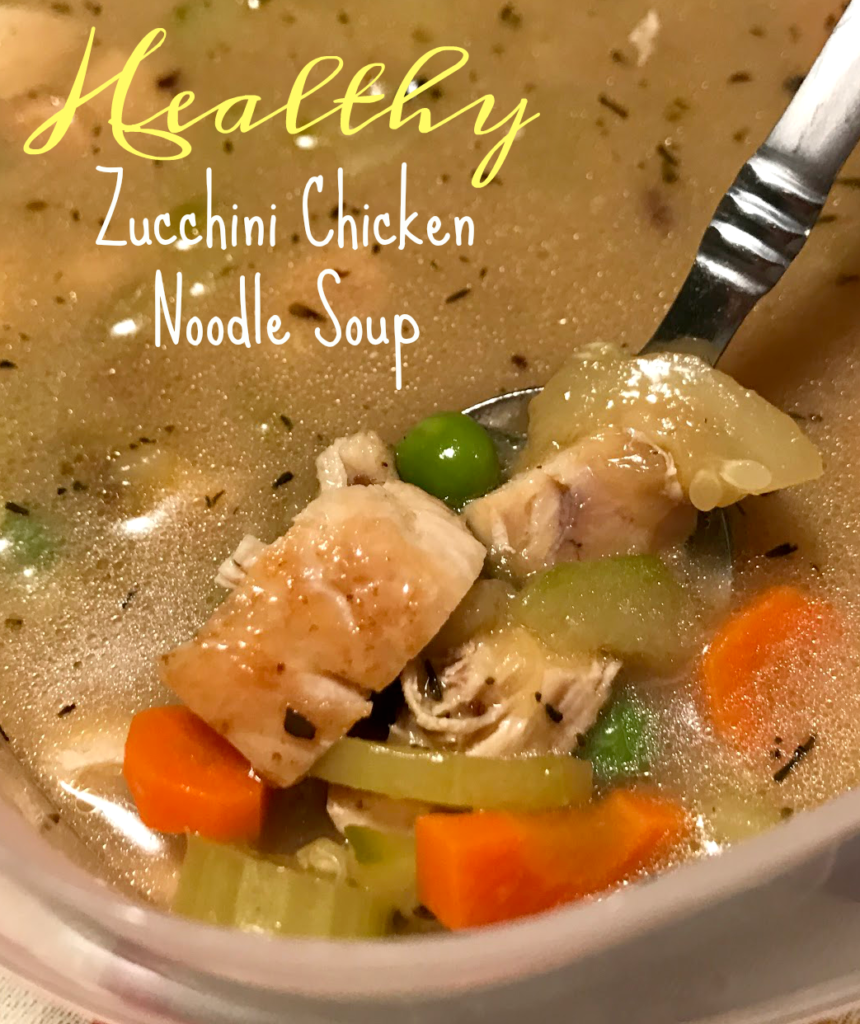 Healthy Homemade Zucchini Chicken Noodle Soup
Ingredients:
1/2 cup chopped celery
1 cup chopped carrots
2 medium-sized zucchini (peeled, and chopped or spiralized into small pieces)
3 chicken breasts
2 cans organic chicken broth
1/4 cup chopped onion
1-1/2 cup peas
1 tsp celery salt
1/4 tsp thyme
1/2 tsp garlic salt
1/2 tsp bay leaves
1 Tbsp extra-virgin olive oil
dash of salt and pepper (to taste)
Directions:
In a large skillet, heat up the olive oil and chopped onions and cook chicken breasts. Season with a dash of salt and pepper.
In a large saucepan, mix together chicken broth with remaining ingredients. Let simmer on medium heat for 10-15 minutes or until veggies are cooked soft.
When the chicken is thoroughly cooked, remove from saucepan and place on cutting board for chopping. Cut into small, bite-sized pieces and then place into soup saucepan. Stir everything together and let sit on low heat for 5 minutes.
Serve!
It's a delicious recipe, and perfect for cutting out the extra processed carbs that you'd usually have in the pasta. We love this recipe and I have a feeling, it's just a first in our journey to yummy spiralized dishes 🙂
More to come, I'm sure. But in the meantime, enjoy!!
Sarah