We Rocked the Warrior Dash 2016
This post was brought to you by the Delta Faucet Company. I received free product from Delta Faucet to write this post, but all opinions expressed are my own.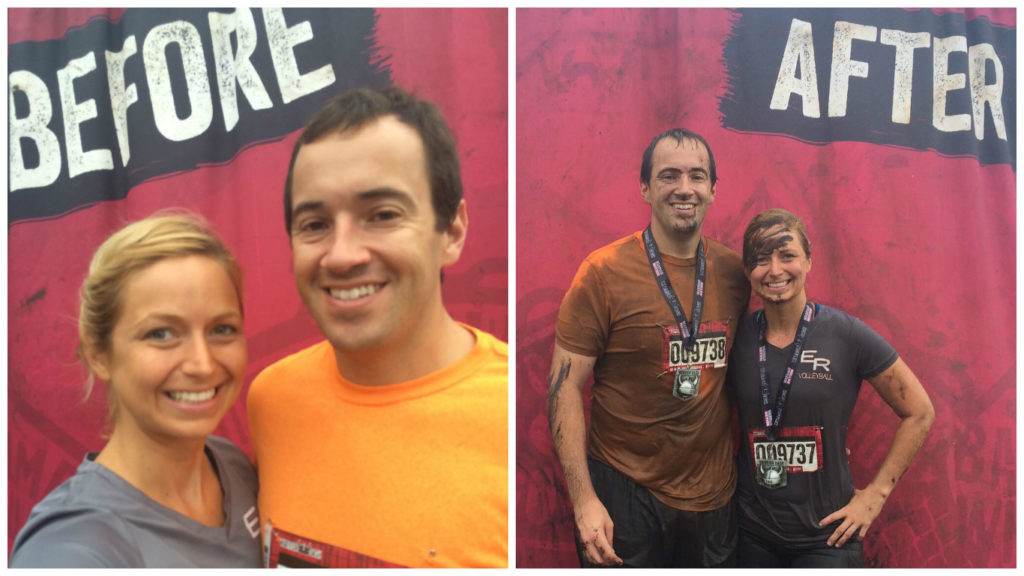 So I know I'm a little behind on this write up, but I think better late than never! We had such a busy summer, but it was a blast! One of my best memories was hubby and I taking on the Warrior Dash in Jordan, MN. It was a 5K obstacle mud run like no other (I say that and mean it, it was like NO OTHER). Here's a little background.
It was a dark, gloomy morning with thunderstorms looming in every direction as we drove down to a farm field in Jordan, MN. It had stormed all night, and the rain wasn't going anywhere. Because of this, the trails were complete mud (which, they were intended to be, but this took it to a whole new level!) Our wave got pushed back 2 hours as we waited for the storms to pass, the skies were so eery! And you could feel the anticipation increase with time as we waited…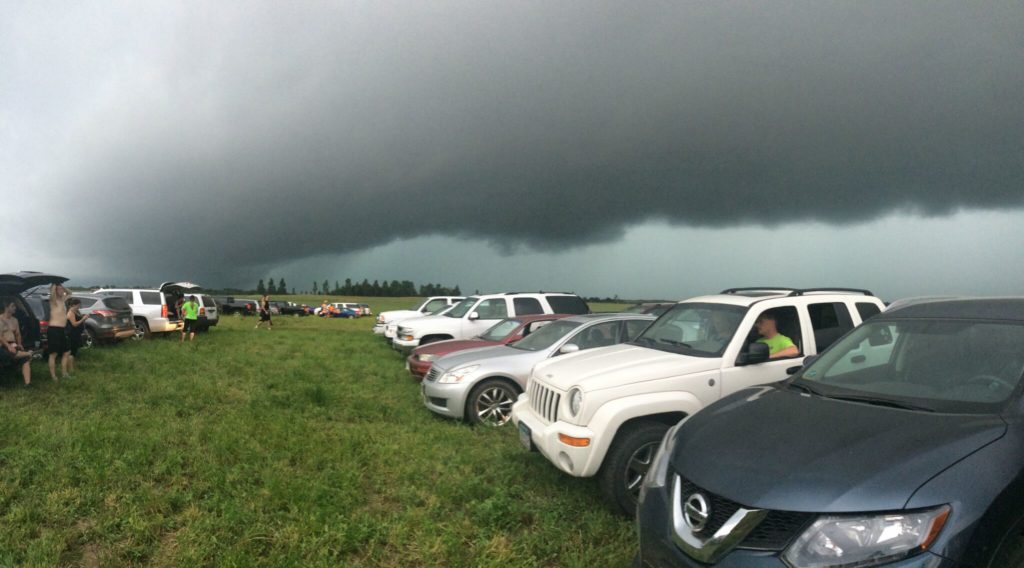 Finally, they announced it was time to get the show on the road! We all huddled up at the starting line and jammed as we waited for the shotgun.
And just like that, we were off!
We tackled mudslide after mudslide, and crawled under, over, and through crazy obstacles I couldn't imagine in my wildest dreams. We jumped over fire, crawled under barbed wire, climbed over huge wooden fences (like you see in ARMY training bootcamp or something) it was nuts! Then add onto it that you're straight up running a 5K and it's enough to tire anyone out.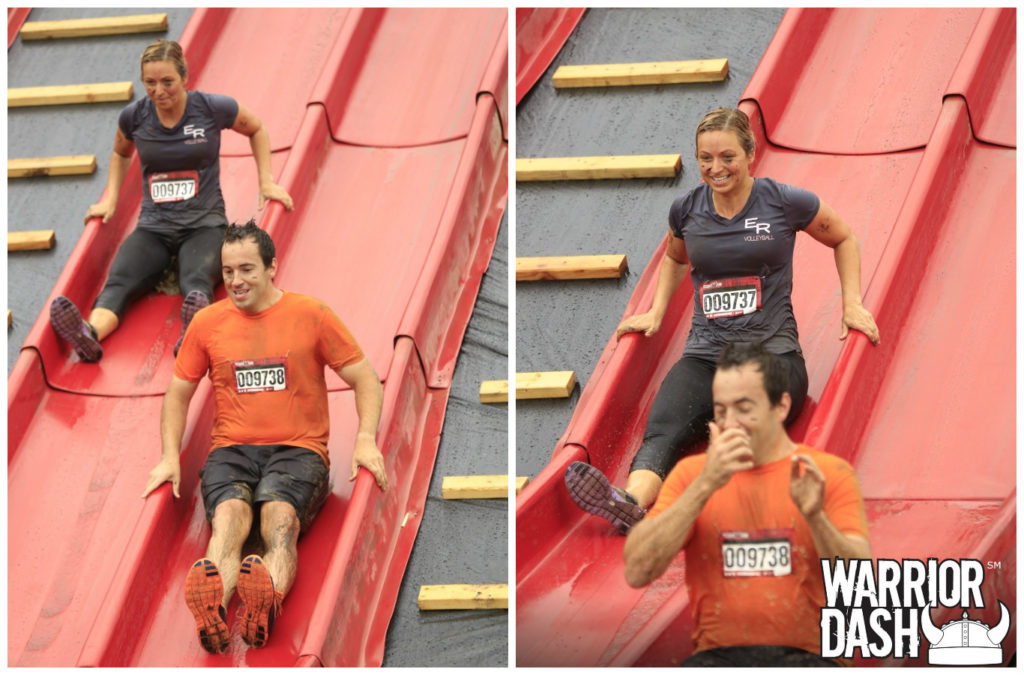 When we got to the end, it was a monster slide that landed in a huge pool of muddy water, then ran through trenches of mud and dirt to get to the finish line.
I was beat! And so ready to get clean…
Past the finish line, Delta had set up an amazing shower station that was the highlight of the adventure. It featured their new Delta® In2ition H20kinetic 5-setting Two-in-One shower heads that tackled every ounce of dirt and mud that had accumulated over the course of the run. It felt AMAZING, and so nice after being filthy. Every mud run needs this set up for afterwards, it was genius.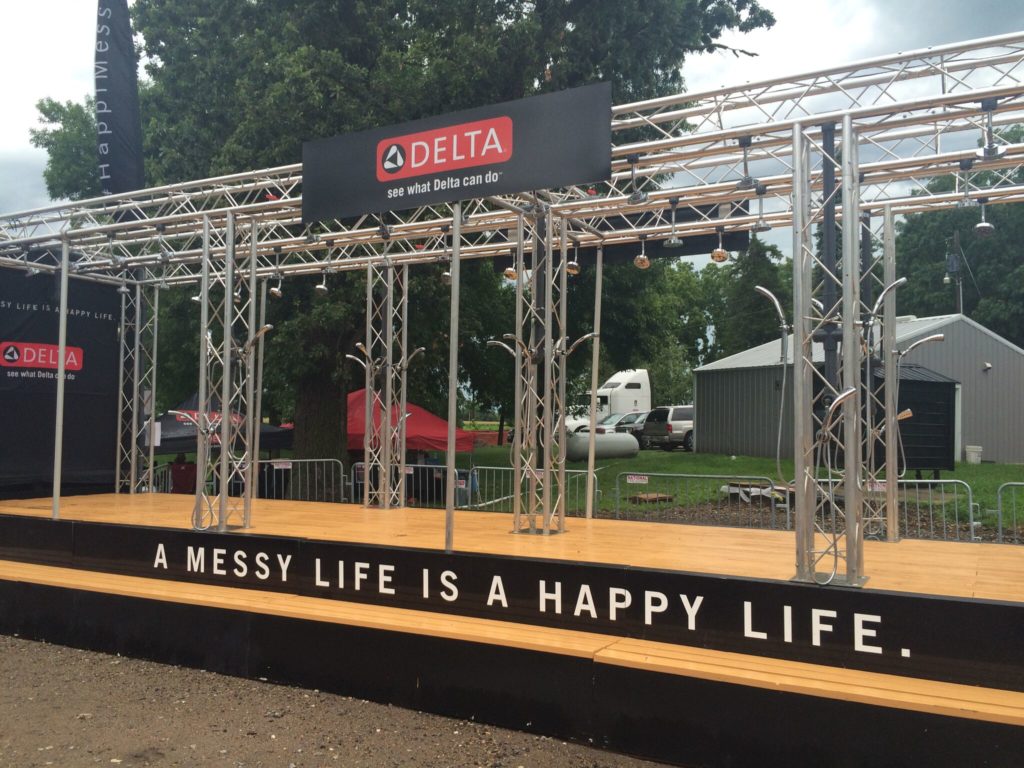 And okay, I may have partaken in their shower karaoke they had set up there as well. You'll be sorry to hear that you missed my incredible rendition of Miley Cyrus's Party in the USA. It was really really good.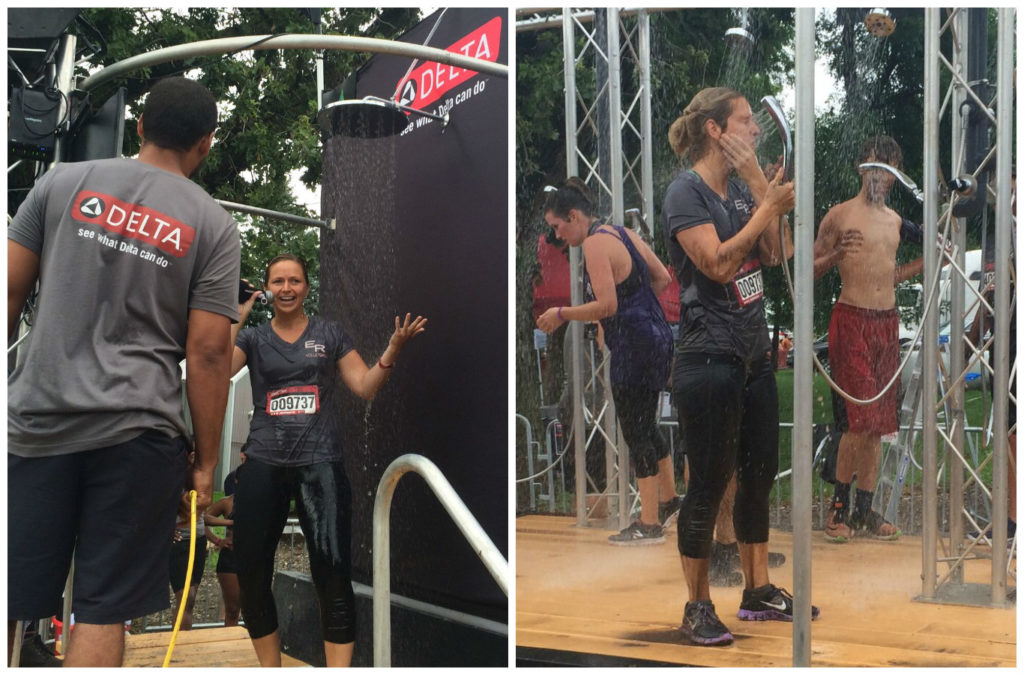 Delta even gave me my own Delta® In2ition H20kinetic 5-setting Two-in-One shower head to try out at home and see how well it performed when I wasn't completely covered in mud and who knows what else. I can't wait to share that review with you when it arrives! I am excited to get it hooked up and try it out 🙂 Hang tight!
Hearts,
Sarah

Don't miss a beat! Subscribe here for email updates and get a weekly roundup of my latest posts!