Time to Come Clean: Let's Talk About Bums!
Many thanks to Cottonelle for sponsoring today's story, and for keeping my bum clean! All opinions below are 100% my own.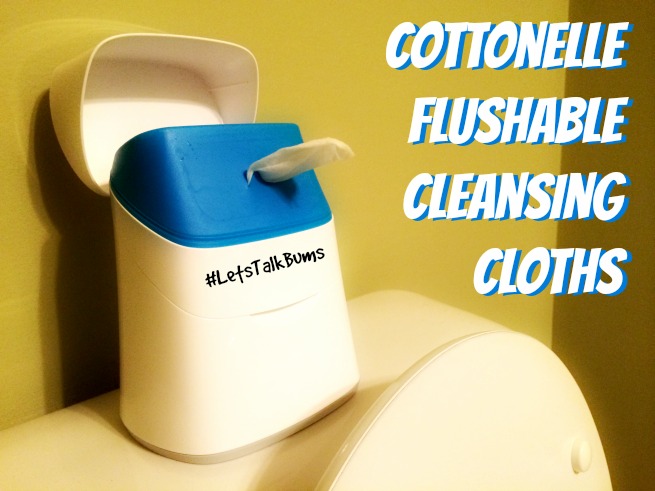 Up until recently, I'd only seen commercials for Cottonelle's® Flushable Cleansing Cloths. The concept was new to me, and got me thinking but I'd never actually tried them – until now.
Now, it's time to come clean. No literally, it's time to finally get clean! Ordinary toilet paper can only do so much. I love in Cottonelle's commercials, when Cherry Healey (you know, the girl with the adorable English accent?) asks something to the extent of, "Would you use dry paper to clean up a dirty mess? Then why would you use that for your bum?" Hmmm, good point.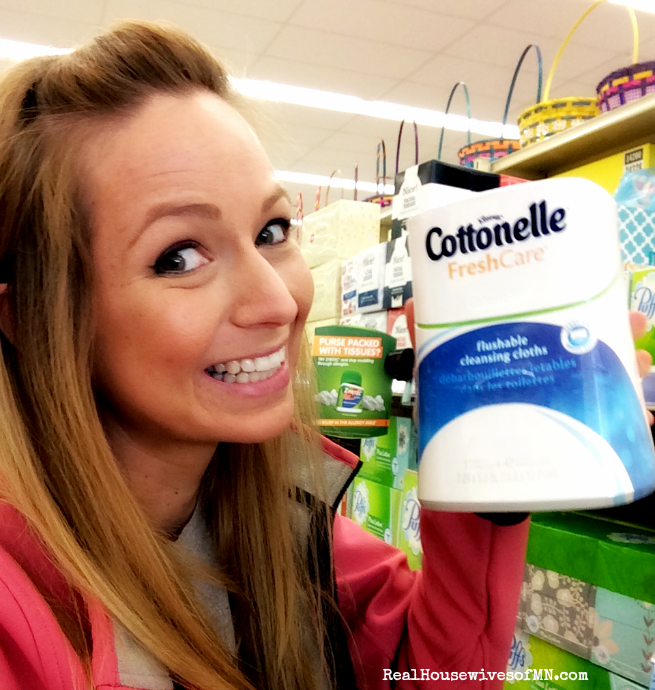 When I got to the store to purchase my Cottonelle® Flushable Cleansing Cloths and Clean Care toilet paper, I was surprised at how small and compact the wipes container was. I was expecting the package to be much bigger and bulkier, but it was a cute little guy that can sit right on top of your toilet inconspicuously. Plus, it is very convenient that way to use, and it works just like a baby wipe dispenser does.
Promise not to get awkward on me? Too late? Okay well just keep reading anyways. We've all changed a baby diaper, right? Can you imagine changing a poopy diaper with just chinsy toilet paper? Of course not. It'd take forever, and it would never fully get clean. Okay now place yourself in that situation, do you think that cheap toilet paper is really doing a good job on your bum? Probably not. Just sayin'.
With Cottonelle's Clean Care toilet paper (so soft, so strong, and so effective), you get a two-ply strength that pairs well when you follow them up the alcohol-free Cleansing Cloths. You want fresh and clean? That is your perfect power play combination.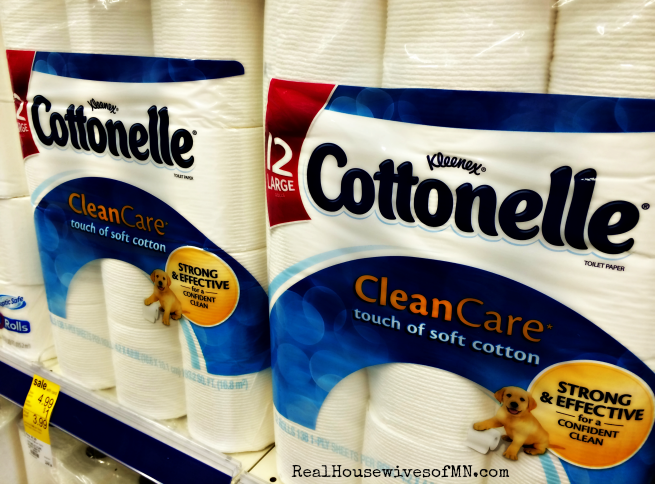 I love the combination of them together, and it honestly makes for a much cleaner and fresher bum. I'm sorry if that is too personal for you, but then again I'm not sorry because you'll probably be thanking me later when you get the chance to try them for yourself! 🙂
Flushable Factor
I worried a little bit about the 'flushable' part of these bum cloths because I pictured them clogging or getting stuck. But apparently not! They actually start to break down immediately after flushing, and it doesn't matter if you have a septic tank or city sewer, they work for both!
Try Them Yourself!
You have to try Cottonelle's® Clean Care toilet paper and/or Flushable Cleansing Cloths and see the difference for yourself. They even have a $1.50 off coupon for you to use! Then come back and leave a comment below if you're brave enough to "come clean" and share your thoughts 🙂
Oh, and be sure to check out Cottonelle's Facebook Page to follow along with Cherry Healey and join the talk about bums!
Hearts,
Sarah