Taste Kemps' Top 3 Finalists at the Minnesota State Fair 2013!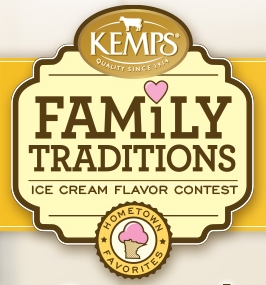 If you will think back to the previous Kemps Hometown Favorites post that I shared with you guys, you might remember that they will be choosing the winner of their ice cream flavor contest at the Minnesota State Fair (which, by the way, runs from August 22nd to September 2nd).
Now, I don't want to get all wordy and lose you guys (since it was the ice cream that hooked you in the first place) so I will keep it straight to the fun, delicious, details. Alright, here we go.
The top three finalists for the Kemps Hometown Favorites contest (in no particular order) are:
Funnel Cake A-Fair
Pistachio Fruit Party
MinneAppleLicks
Ice cream lovers can vote one time every day until August 28th on the Kemps facebook page and if you are planning on going to the fair this year, you can stop by the Kemps booth (on Machinery Hill on the corner of Cooper and Lee) from 1:00 to 2:00pm daily to sample these three flavors and vote for which one you like best!
On Wednesday, August 28th, a local celebrity judging panel will be there to taste the top 3 flavors, and cast their votes. Then… *drumroll* they will announce the winner right there live at the fair! It will be so fun! I am planning on being there when they choose the winning ice cream flavor. Will you??
Hopefully I'll see you there!!
Hearts,
Sarah