Kemps Next Flavor Contest 2013 Ends: Winner is Pistachio Fruit Party
Can you ever get enough of me talking about ice cream? I didn't think so. That's why I had to put together a final piece about this whole Kemps Next Flavor Contest that I've been talking about all summer long! As you can see from the title, the contest has ended and yesterday at the Minnesota State Fair, a winner was chosen! Mollie Laro of Wyoming, Minnesota took home the prized title along with a year's supply of her very own ice cream creation! What a life, right??
Here are a few photos that I snapped as the judging panel was making their final decisions: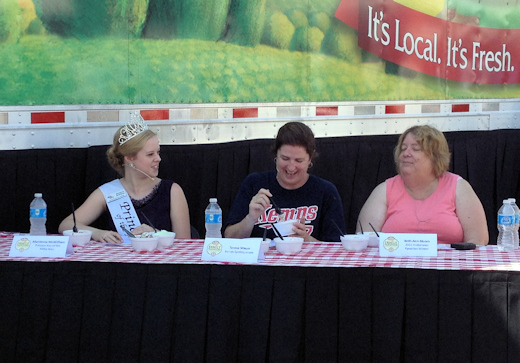 They sampled each flavor and then cast their votes. The host, Stephanie March (many of you probably know her as one of Minneapolis' favorite foodies) was there to present the winner. Here is a quick glance at the final three contestants as they were interviewed about how they came up with their ice cream flavor: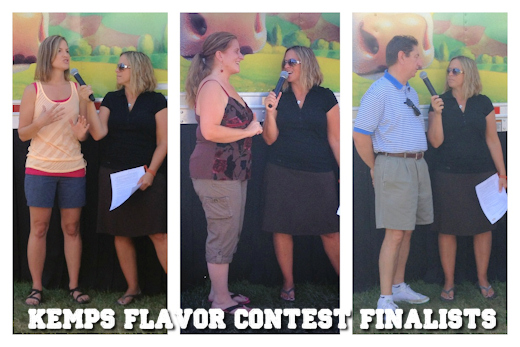 Here's a fun clip of when Steph March announced the winner as Pistachio Fruit Party…
It was a fun (and very warm!!) day at the Minnesota State Fair.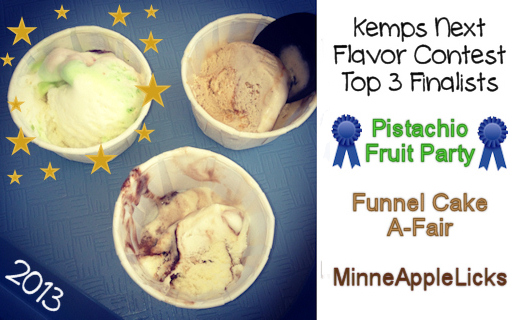 What do you think, which ice cream flavor would you have voted for? Will you be heading to the store to purchase this flavor next summer?
Hearts,
Sarah

Don't miss a beat! Subscribe here for email updates and get a weekly roundup of my latest posts!