Family Date Night at Famous Dave's
I received a gift card to Famous Dave's for review and this post.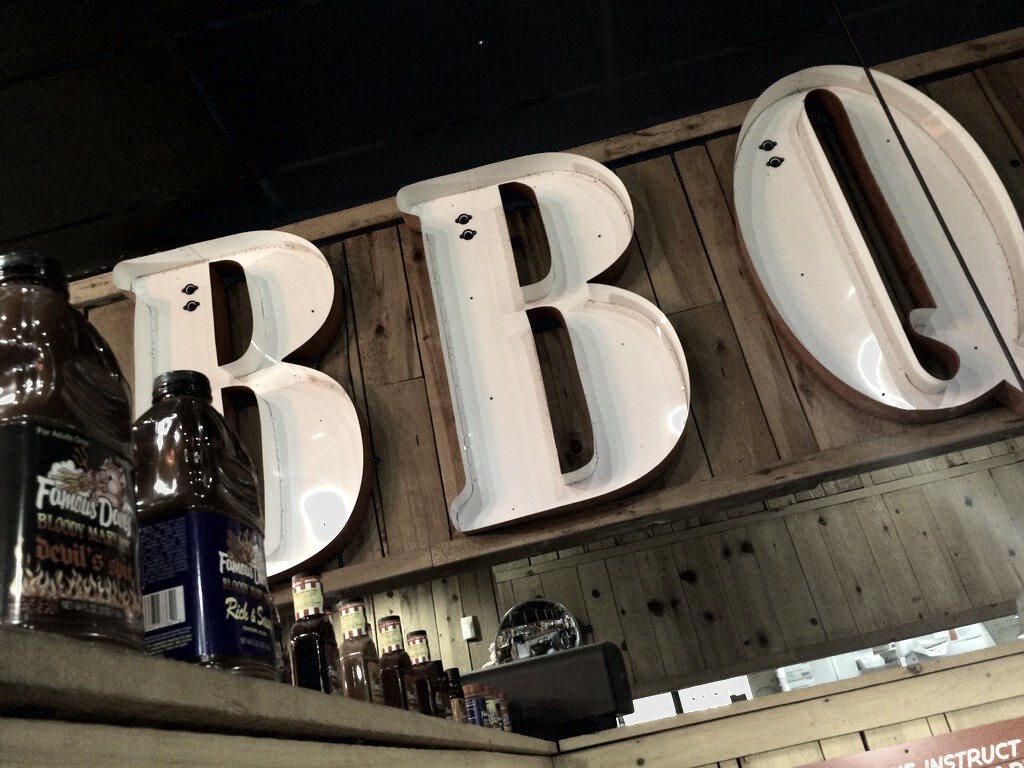 First, I want to ask you – have you ever been to a Famous Dave's restaurant? There are quite a few here in the Twin Cities (12 to be exact) so there's probably a variety of locations you could have gone to. They serve award-winning BBQ that is super delicious, and are known for their authentic and savory recipes. Yum.
My husband and I visited the Maple Grove location last week on a little 'family date night'. If you've never heard the term, that's because I made it up. The definition is; (noun) an attempted date night for when you don't have a baby sitter. But that's okay because she loved looking at all the lights and colors for the majority of the night 🙂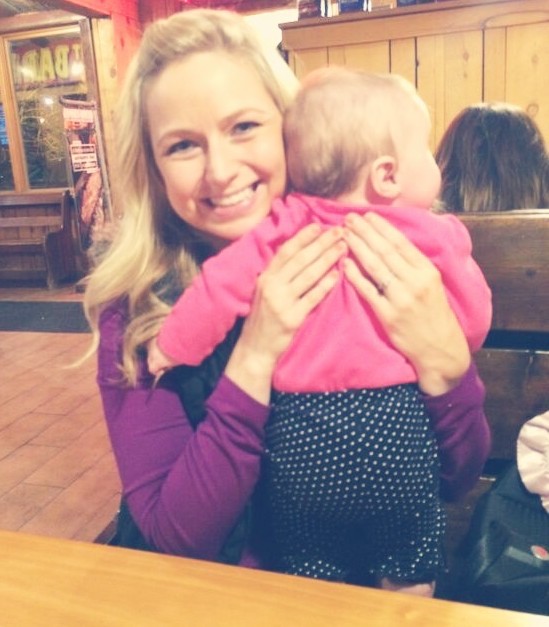 We looked over the menu and had a hard time making our minds up. Apparently they don't have a sampler called 'a little of everything' but maybe that's something they can look into. Haha 🙂
We decided to split a Famous Dave's Shiner's Punch (if I remember right, it had firefly cherry moonshine, bourbon, pineapple juice, and maple brown molasses) it was very tasty! A little strong for my taste, but the hubby liked it!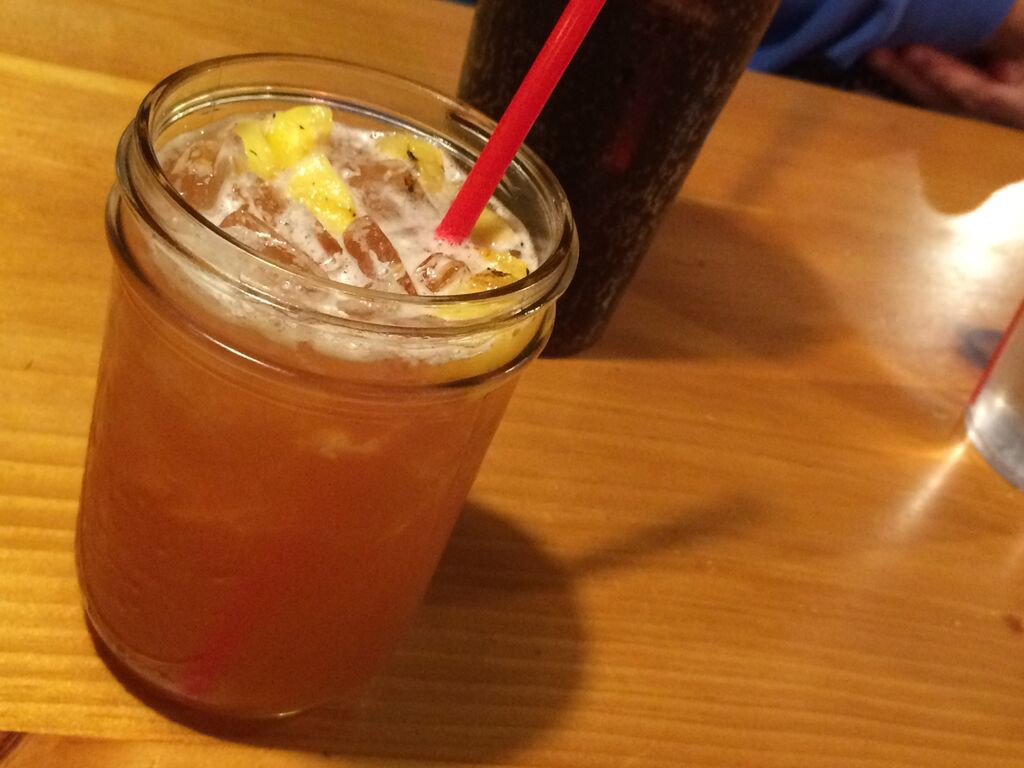 For food, he also insisted on trying their chili and ribs, which are perfect for these cooler fall days. He was totally craving chili anyways so that really worked out, because then I didn't have to cook it!
I absolutely love their Hickory Chicken Sandwich, so naturally that's what I went with. The loaded baked potato soup also sounded amazing, but I knew I didn't have that much room for all that goodness.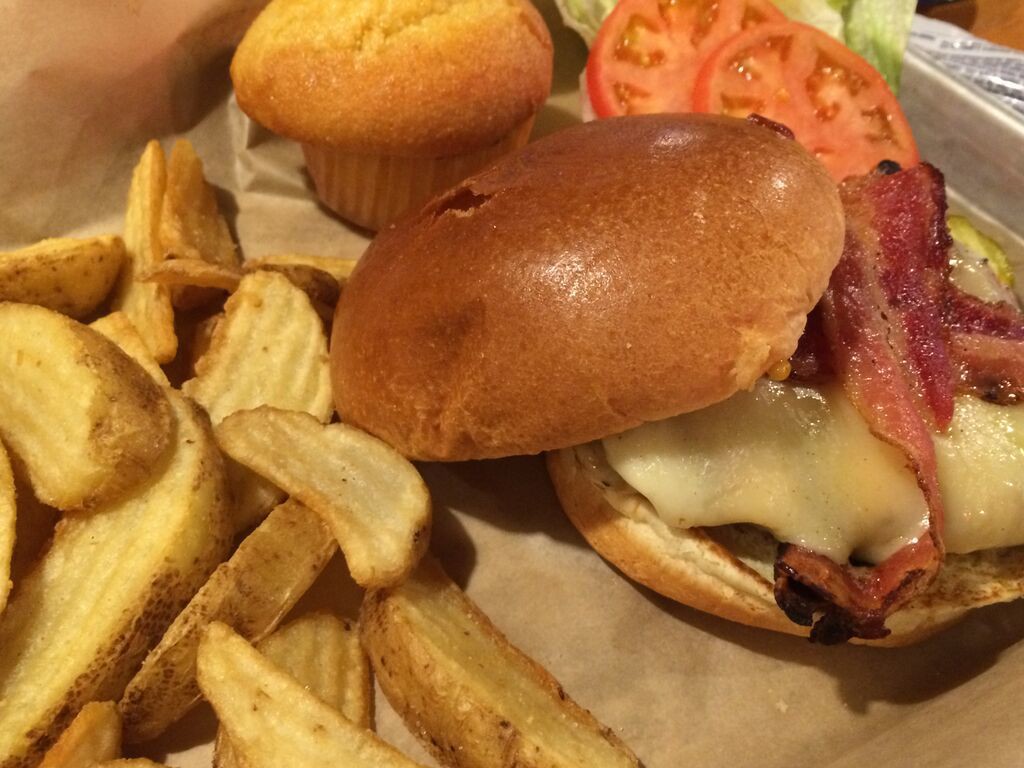 Their fries there are my favorite. They're amazing. They're thick and full, it just doesn't get better than that. I can't stand fries that are tiny and rock hard (oh, you mean potato chips… yeah no.)
I also love that they have so many options for BBQ. They have them right there on the table for you to taste test them all, the flavors vary from mild to ooooooheee spicy! We tried them all but ultimately loved the Sweet & Zesty, it was exactly as it sounds 🙂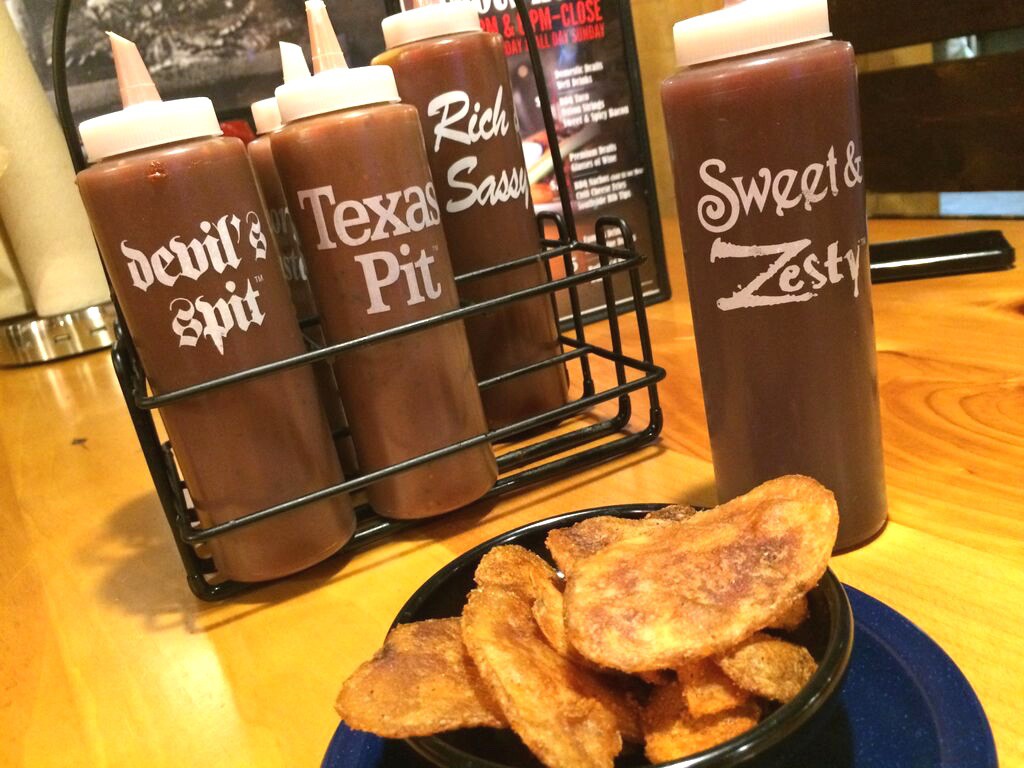 We finished every little bit of food that we ordered and left completely fulfilled. That is one restaurant that I don't think I could get sick of. The food is amazing, and our service was awesome as well. Plus, we've never had a hard time getting a seat there – it seems like we've either been seated right as we got there or just had to wait a few minutes. And with a little one, that is ideal when choosing a restaurant.
So, if you have been to Famous Dave's, I'd love to hear what you usually order there in the comments below! And if not, you need to check them out, then come back and leave a comment with what you tried!
Bon apetit,
Sarah

Don't miss a beat! Subscribe here for email updates and get a weekly roundup of my latest posts!