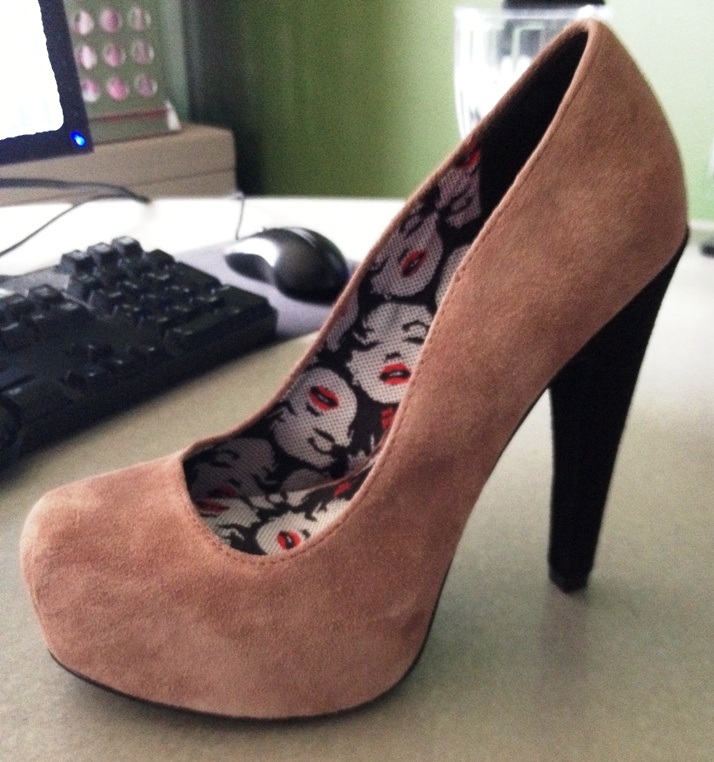 Ooooh boy!! If you seen my latest tweet, you'll see that I received my new Betsey Johnson platform pumps in the mail today. I was so excited! Don't you love when things come sooner than you expect them to? It seriously made my day!
What made these shoes even more amazing is that I got them for $39.99 plus free shipping. Gaaaah! I know! They're originally $109.95 I saw the deal going around on the coupon blogs and I had to have them.
Don't you LOVE them? I think every girl needs a pair of these shoes. They're seriously actually very comfy. You wouldn't expect that to be the case, since they have a 5″ heel. But they are.
Anyways – I just had to post to rave about them. Naturally 🙂
If you want a pair, you can also get them here!
Unfortunately they aren't on sale anymore. Sorry! I bought them on a whim and didn't have time to share!
Peace, love and shoes.
Ruby

Don't miss a beat! Subscribe here for email updates and get a weekly roundup of my latest posts!