Ohmigoodness! I'm sooo happy to say that I am a new proud owner of an antique record player! I am so pumped to get it all jazzed up (no pun intended) but first I just had to write about it and share with you guys!
Today we rushed home from our cabin up north to get to Goodwill before the silent auction closed at 4pm. Naturally we rushed to the last minute and got there at 3:45pm! I was losing to another bidder, so I put in my bid right away. Turns out, no one came in to bid after me and I won! I am so excited!!
I know, it's probably the last thing you'd expect a twenty-something girl to rave about, but I seriously love things from the olden days, fun vintage pieces like this are so uncommon that I just have to have them! Here's a pic of my new gem!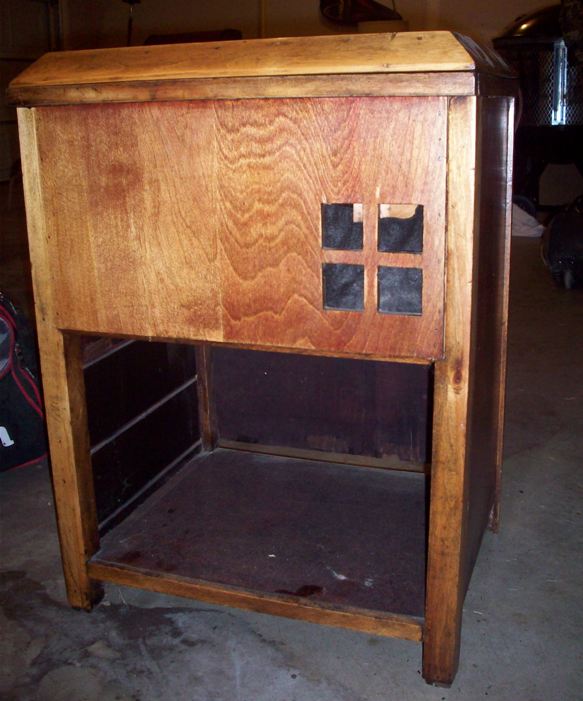 I know, it needs a good cleanin, but I'm okay with that! My plan is to work my magic and get it all sparklin clean and fancy 🙂 I only bid because it is complete with needle, and it works! Tested and approved! Bonus: It even came with a record. I am not sure of the guy who is the singer of such record, but I'm sure he's a goodie! Also, I probably forgot to mention that my last few trips to thrift stores, I have brought home records… you know, just in case I did find a beautiful record player. That way I'd have records to play and I wouldn't waste the day wishing that I had records. I know, I'm a thinker.
Also in my spare time tonight, in my attempts to become an extreme couponer, I stumbled across this website that is a saver's dream. It's called Shortcuts.com and it's awesome! What you do is add coupons that you would use to your cart. Once you've done that, they're electronically put on your loyalty card! This card works for numerous grocery stores throughout the US! Unfortunately, it's not registered to many of the grocery stores around here, but it will work if you shop at Krogers, Tom Thumb, ShopRite and Shop'n'Save (plus more, but I'm not sure they're native to Minnesota). Maybe in the near future they'll expand, because that is something I would definitely use!
Well I hope everyone had a wonderful Father's day! I know my father did. I even got him a coffee grinder and some fresh coffee beans, which he loved. But then again, who doesn't love fresh coffee.
Til next time!
Hearts,
Sarah