Best Amazon Prime Deals for Moms
The much awaited Amazon Prime day is here! I know you've probably seen it all over your social media news feed, and alas it's like Christmas for online shoppers. Now there are tons of deals – so I have done the dirty work and compiled a list of the best deals for my fellow moms out there! Because I know us moms are always strapped for time, am I right? Now you have to be quick on these deals because once they sell out – they're gone for good. You can get on the waitlist, but that usually doesn't lead anywhere so be swift!
This post contains affiliate links which means I may receive a commission on purchases that are made from the post. However, all the opinions are my own 🙂 For more info, please visit our disclosure page. 
So let's jump into it! Here's a list of the top Amazon Prime deals today for moms. Cheers!
#1 – SoundSync Bluetooth Car Receiver – Now $15.59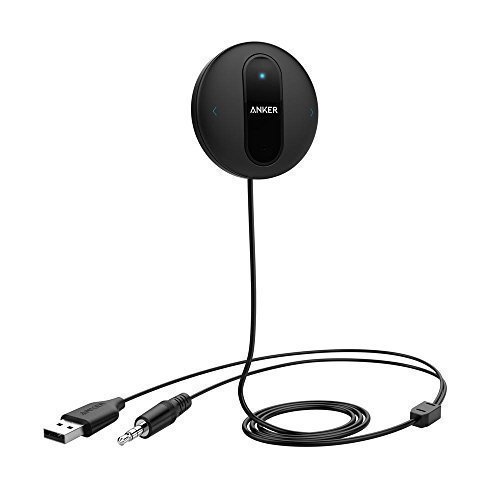 If your car isn't equipped already with bluetooth and you've been wishing you had that technology, this little device is for you. It sends your music or phone calls through your car speakers so you can have that hands-free experience you've been yearning for. Grab yours for only $15.59 today while supplies last.
#2 – Cricut Explore Air 2 Machine – Now $199 (Reg. $249.99)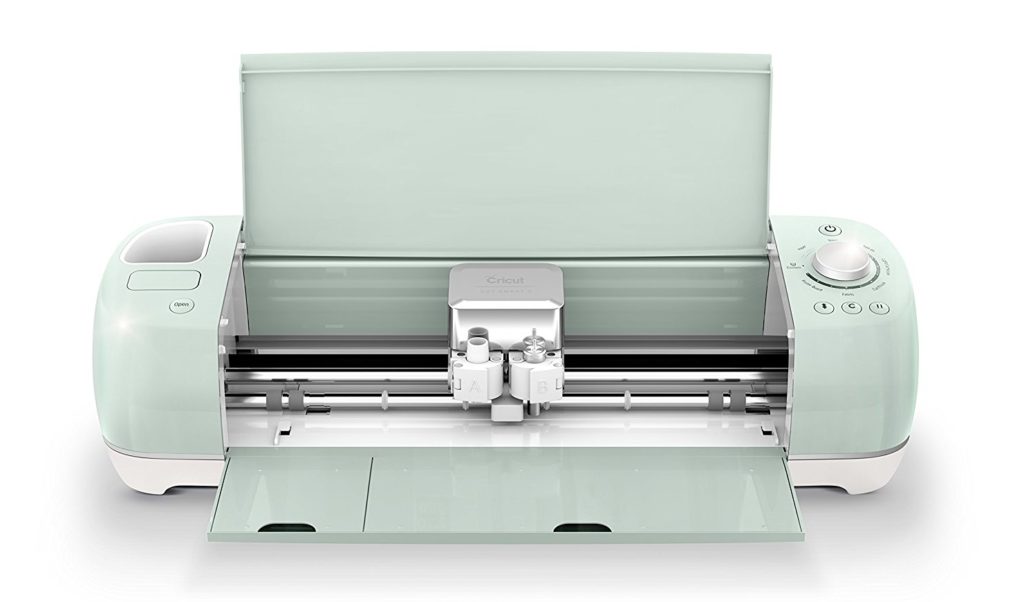 For all you crafty mamas out there, these machines are wonderful! Use it to make vinyl stickers for t-shirts or water bottles, personalized home decor items, greeting cards, scrapbook materials, the options are endless. I have been wanting one of these forever because there is so many things you can do with them. And they rarely ever go on sale so today's a good day to buy!
#3 – Lightweight Waterproof Foldable Luggage Bag – Now $11.99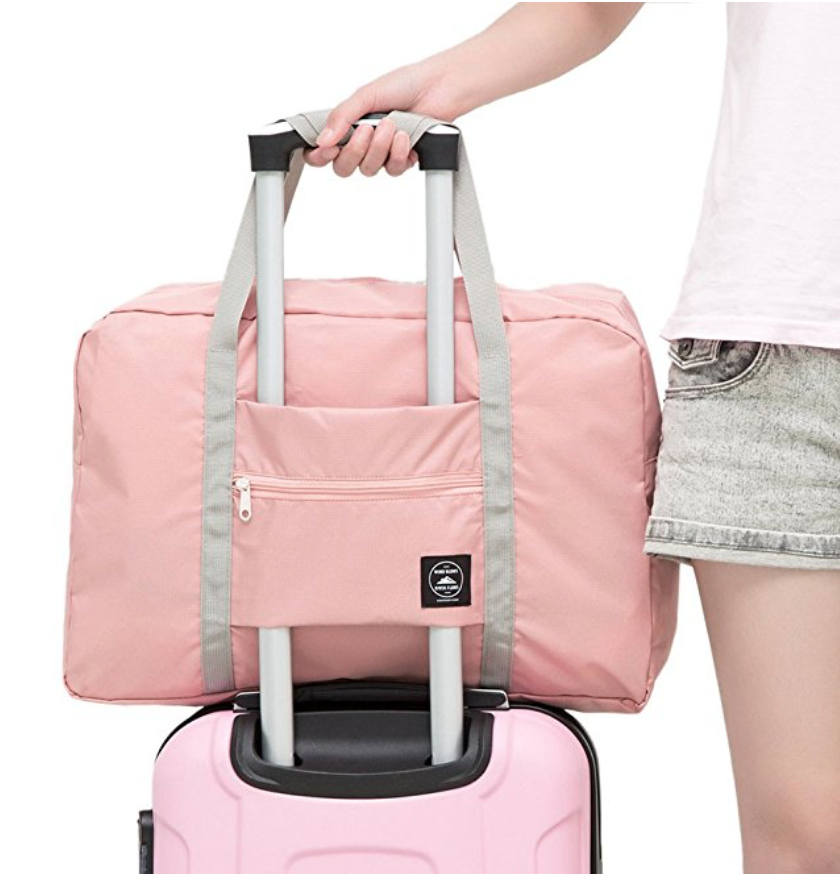 If you are a mama that travels quite a bit, you'll love this awesome waterproof travel bag! I especially love the pink color. It also slips onto your luggage handle so you don't have to worry about your bag falling or getting lost amid your travels. Folds easily when not in use to save space. Grab yours for $11.99!
#4 – 36″ Confetti Balloons Jumbo Latex Balloons – Only $10.19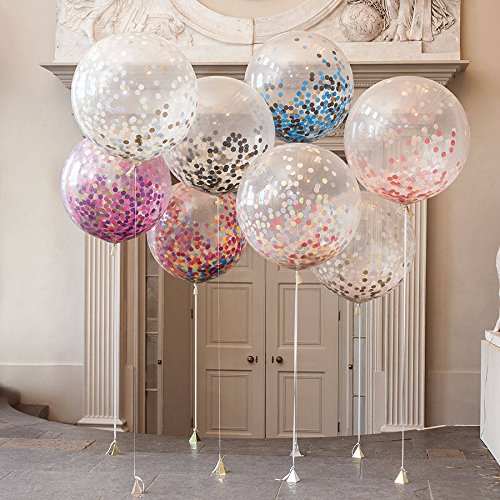 I've seen these balloons in numerous adorable birthday photo shoots or even birthday parties and they are too cute! I never knew where people got them from, well here's your answer! These would be so cute for a first birthday photo shoot. Grab yours for $10.19 today!
#5 – Radha Aromatherapy Essential Oils (6 count) $14.95 – (Reg. $79.99)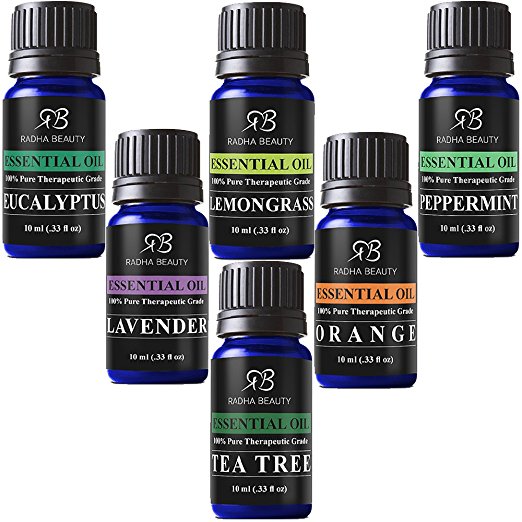 There are multiple deals on oil diffusers today, along with this great deal on essential oils from Radha Beauty. Pick up 6 different essential oils for only $14.95 (regularly $79.99). I use lavender in my little one's room all the time, so I can never get enough of that one!
#6 – FIYOTE Women's Printed Tankini Swimsuit – Only $24.99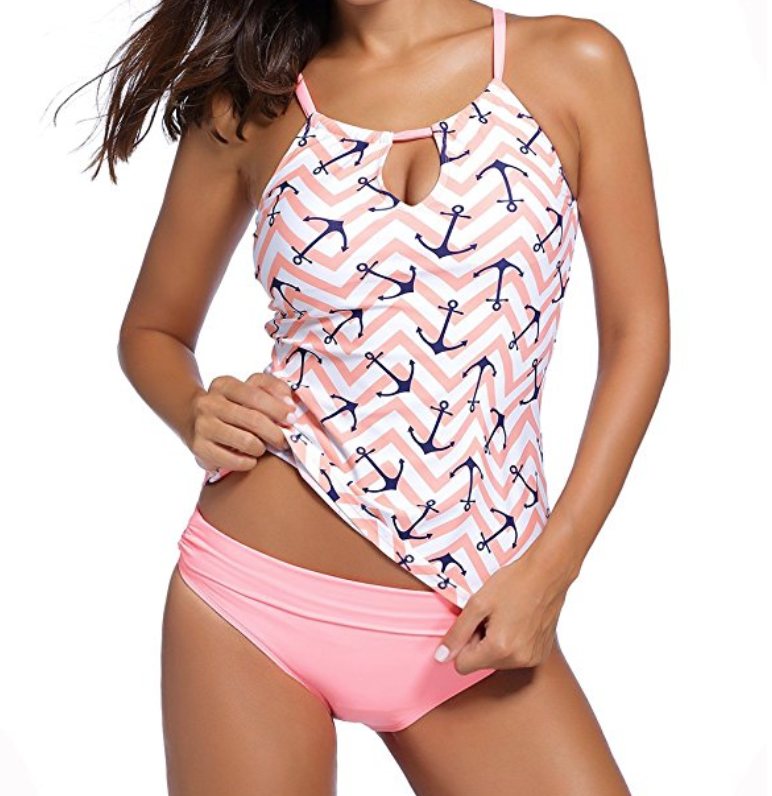 This adorable swimsuit is regularly $69.99 on sale today for as low as $24.99. There are four patterns to choose from, but I love this pink anchor set, its feminine and gorgeous! And since I'm in the market for new swimwear, it definitely caught my eye. You gotta love a good deal! Grab this set for as low as $24.99!
#7 – Scotch Thermal Laminator – $18.59 Today!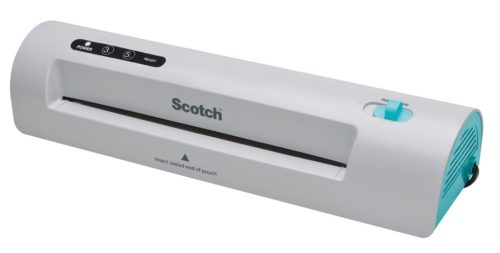 Isn't it every mom's goal to have a laminator? I feel like that is the ultimate in organizational accessories. Be the mom with the laminator and grab this one on Prime Day deal special for $18.59 (regularly $29.69).
#8 – Travel Ultrasonic Humidifier – Only $18.99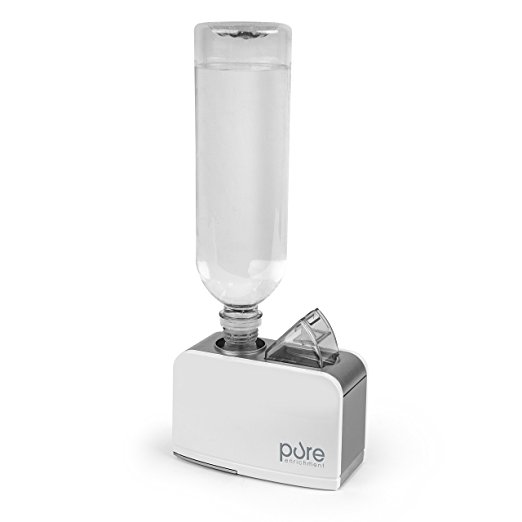 Doesn't it always seem you never have a humidifier when you need it? And those big bulky ones aren't always convenient to have just hanging around. Just pop in any regular sized water bottle and you've got yourself a mini humidifier. It also has an adjustable knob so you can control the output. This handy little humidifier usually sells for $39.99, but today you can grab it for $18.99.
#9 – Okra Charging Station PRO – Just $35.00 (Reg. $99.99)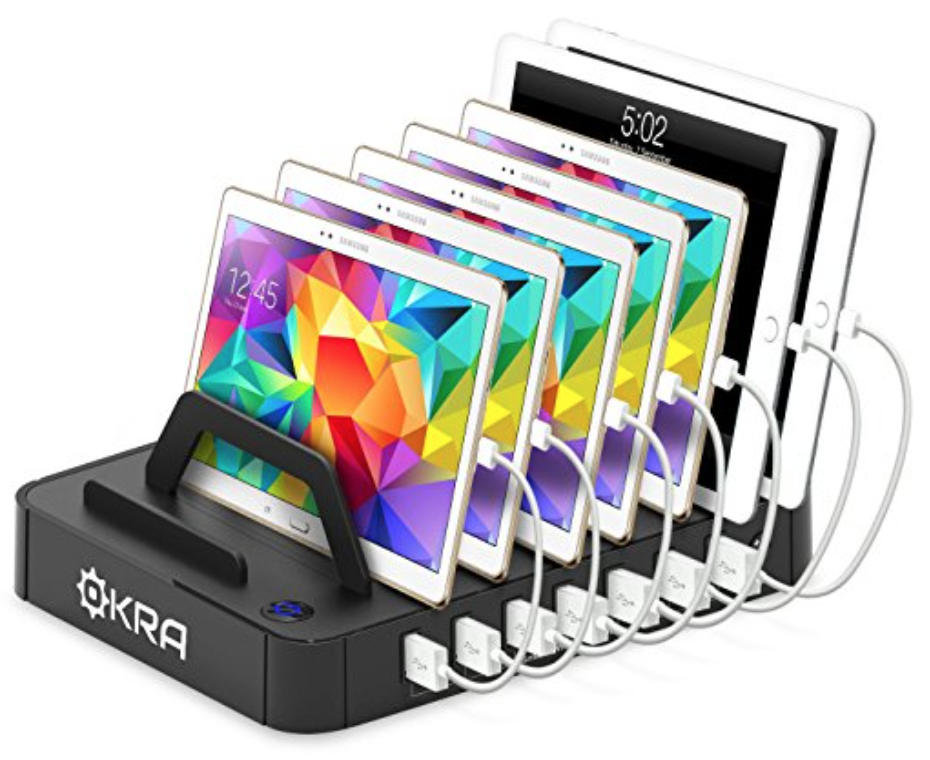 Tired of the kids devices hanging around or clogging up the charger? Here's a simple and organized solution that I'm in love with. This little charging station offers spots for up to 7 devices to charge at one time. Plus it keeps them all in one place, in an organized manner. Love, love, love! Grab it today for $35.00.
#10 – Alexa-Enabled Amazon Echo – $89.99 (Reg. $179.99)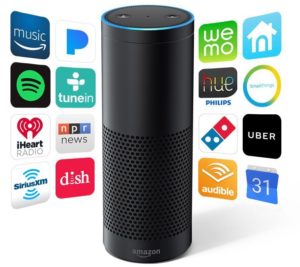 These little gadgets are so handy to have, and today there are 50% off (while they last!) Play music from any app, call or text family or friends, and fill the room with the bold high-tech speakers. It answers your questions, reads the news, checks traffic and weather, controls lights/fans, thermostats, sprinklers, garage doors, locks and more. It's compatible with Uber, Dominoes and loads more apps. Technology is wonderful isn't it? This one is a steal today for $89.99!
---
Now remember these deals are on timers and only last until the time runs out or supplies last. So get out there and shop these Amazon Prime deals before they're gone!
Happy shopping!
Sarah