Awesome Coupon App for Target, Meet Cartwheel
(Updated 2/11/17) If you'll remember, I like to keep up with the latest and greatest when it comes to coupon apps for your phone (If you haven't seen the TV spots I've done on those, you can see them here). Anyways, Target has outdone themselves this time. They have released a coupon app called Cartwheel and I haven't seen anything like it, until now!
Use it to find Target coupons and you simply check off the item and it's saved to your pile of 'digital coupons', no clipping involved! Just browse through their large variety of offers, and pick the ones you want. Here's a little video that I made explaining how it works:
Now, it took me a while to figure out how to redeem my coupons and the Target employee wasn't quite sure yet either when I showed it to her. So starting from the beginning, here's the basic info on how to use Cartwheel.
That's how easy it is to gather up your coupons. Next, when you've got all your coupons/offers picked out, just add them to your 'cart' by clicking the + sign next to the offer.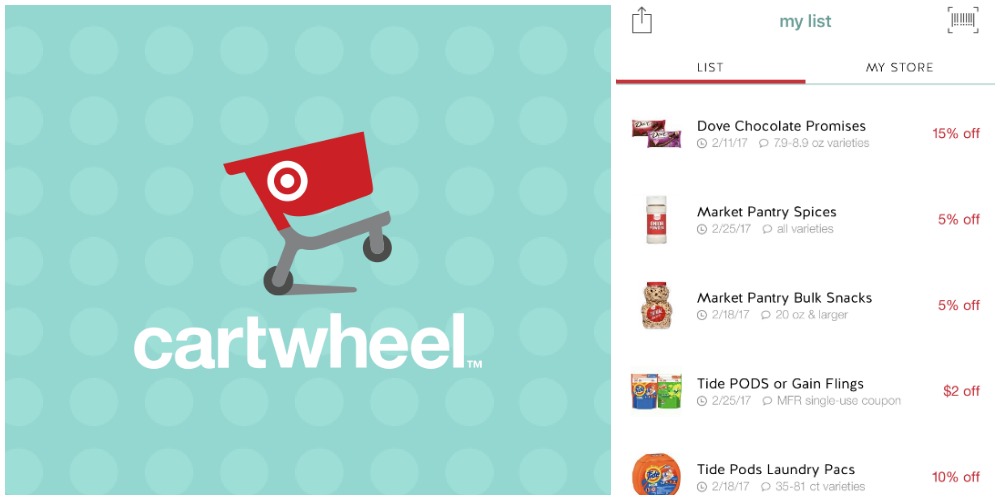 By clicking, 'Checkout' you are able to get your barcode unique to you that holds all the coupons you have picked out. Hand your phone to the cashier (or just show him/her) and they will scan your phone for the coupons you have chosen.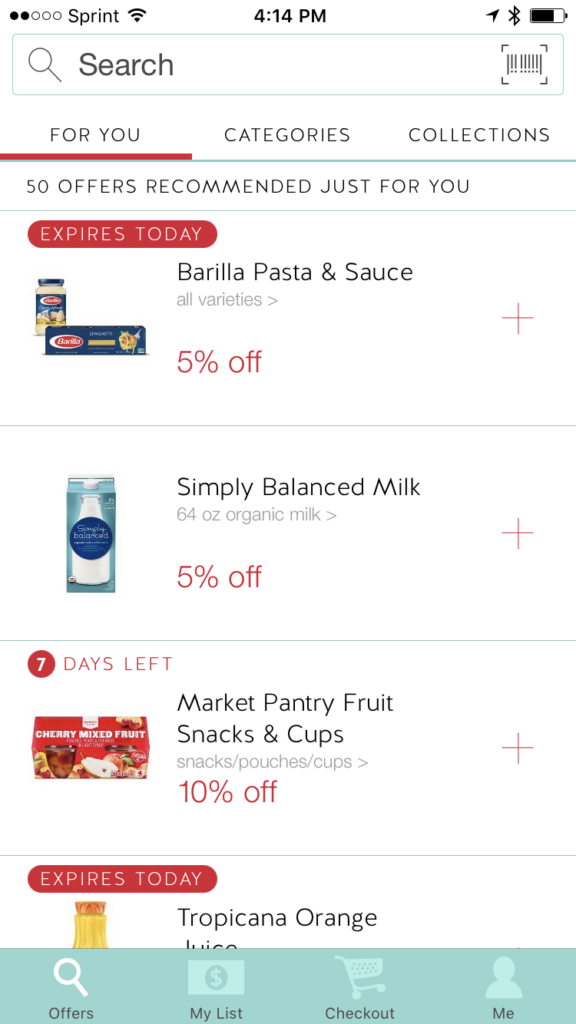 Update (2/11/17): The app has changed a bit, as they've updated it a few times now. The newest additions to the app include hosting coupons on your checkout screen. They also offer manufacturer coupons inside the app as well, in addition to the percentage off discounts offered through Target.
That's it! Easy peasy. Now go download this app, and get ready to save money at Target 🙂
Hearts,
Sarah

Don't miss a beat! Subscribe here for email updates and get a weekly roundup of my latest posts!