I received complimentary services to review for this post. 
Every winter, I get sick of my hair – the color, the length, the style; everything. So when I had the chance to switch it up a little bit, I decided to be brave and try something new! After doing some Google image searches for some easy mom hairdo's, I came across a photo of a shoulder-length mild inverted bob with a sort of ombre highlight look. I decided that was it! I was going to give it a whirl.
Here's the image I used for inspiration and brought with me to my appointment: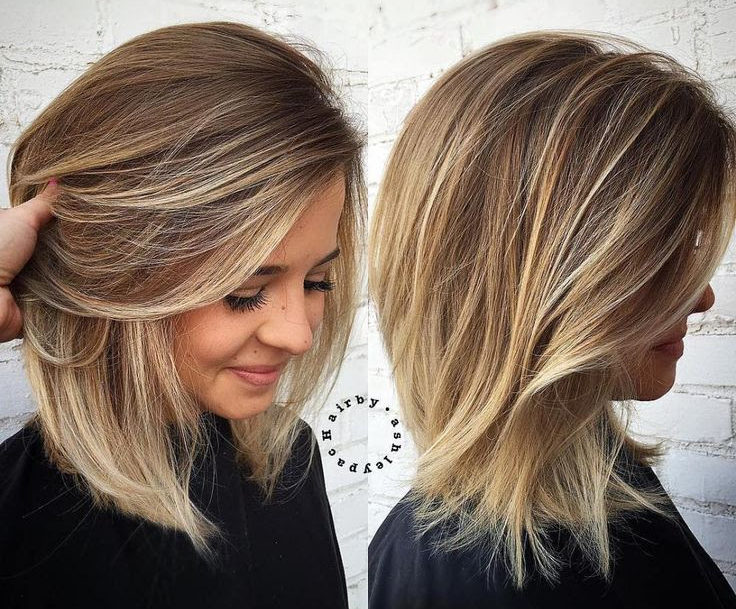 I brought the picture with me to my appointment at Swept Up (in Roseville, MN), it's over by Rosedale Mall inside My Salon Suite. I wasn't sure how mine would turn out, but I had faith that Kristi would make it look good!
A side note about those two companies; 
Swept Up is a cozy place to get your hair done, it's run by Kristi and she has her own comfy 'suite' inside the My Salon Suite building. That suite is completely hers, so when you go in to get your hair done, you have the whole space to yourself instead of sharing it with a gamut of other hairstylists and their clients. It was so nice and just relaxing! I also found out she does weddings as well, which is something I would've known before I got married because she does such a nice job, I would've totally had her do my hair for my big day. If you want to see more of her work, you can check out her site or her Facebook page!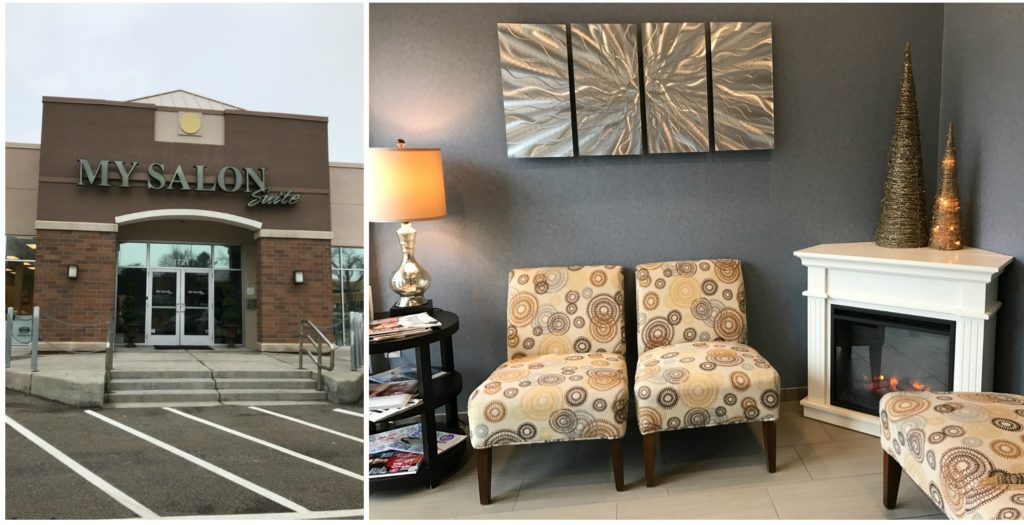 My Salon Suite is a community of salon entrepreneuers where each salon owner has the ability to own their own private suite, offer their own services and be their own boss. The suites are equipped with high-end luxury amenities and equipment for the salon owners. The services you can find within each building ranges from hair, to nails, massages, skin experts and more. The partnership works out great for the owners who enjoy and #lovethesuitelife. You can see more about them on their website!
Moving on with my makeover…
Yes, before I went in to see Kristi, my hair was very long. The ends were dry and splitting, the color was dull and growing out. It looked sad and tired.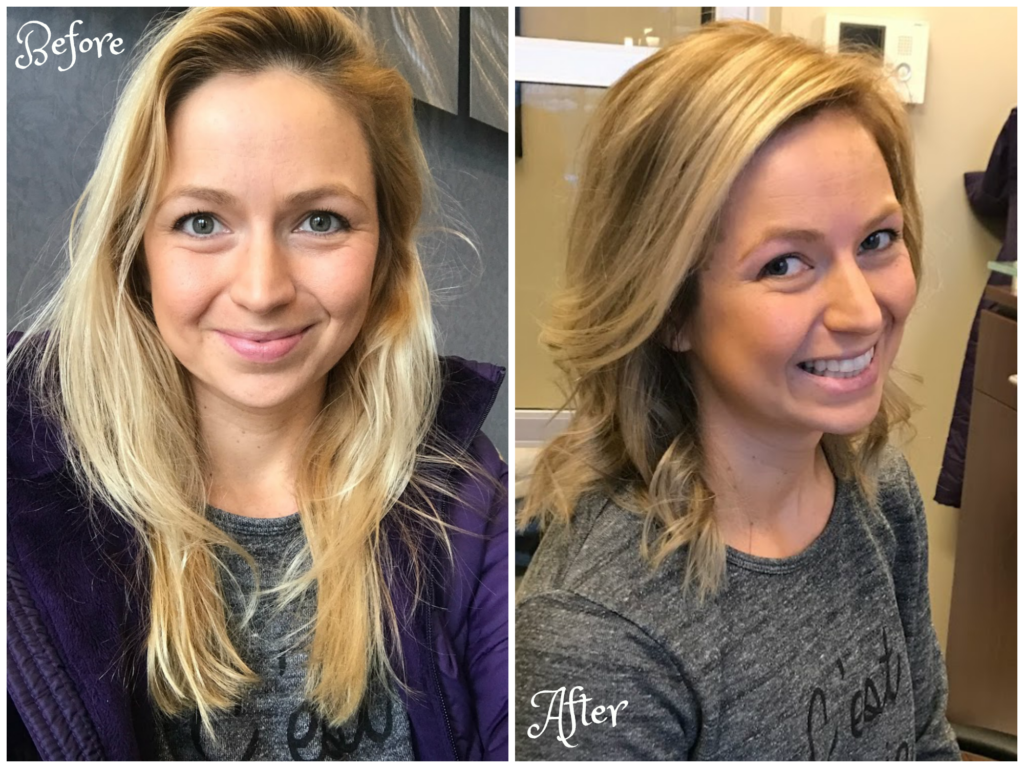 It felt SO nice to get rid of the extra length and dryness and not only that, but the weight that it carried. It really pulled the crown of my hair down, and make it seem more flat and un-volumous. Now with taking off about 4-5″, I have more volume on top, the ends are nice and healthy, and with the color, it's lower maintenance and easier upkeep.
I'm super excited for how easy it's been to style, and especially to blow dry. It takes me maybe 2 minutes now, whereas before – it took so long!!
Here's a side angle and glimpse of the highlights that she put in. With a natural base color around my roots and sporadic blonde highlights, it'll be much easier to keep up because the highlights won't need constant attention. Thank goodness!!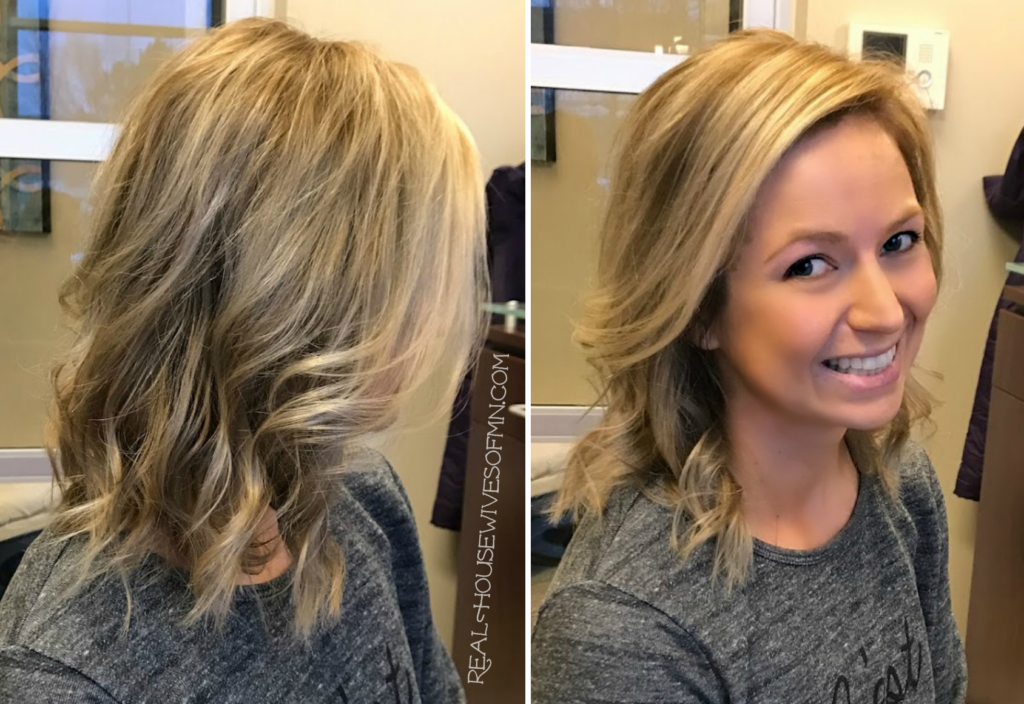 Thank you so much to Kristi for creating a look that I LOVE, and My Salon Suite for hosting this wonderful experience 🙂
Til next time,
Sarah
---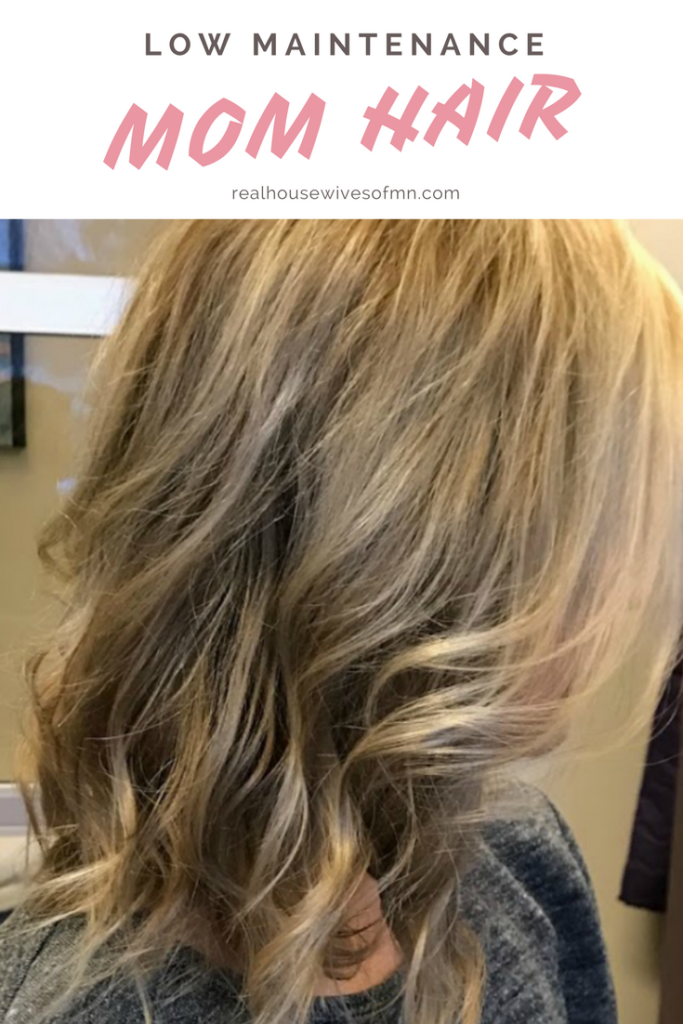 Don't miss a beat! Subscribe here for email updates and get a weekly roundup of my latest posts!