Good Earth Beauty Valentine's Day Review and Giveaway
I received complimentary products in order to write this review. All opinions are 100% my own.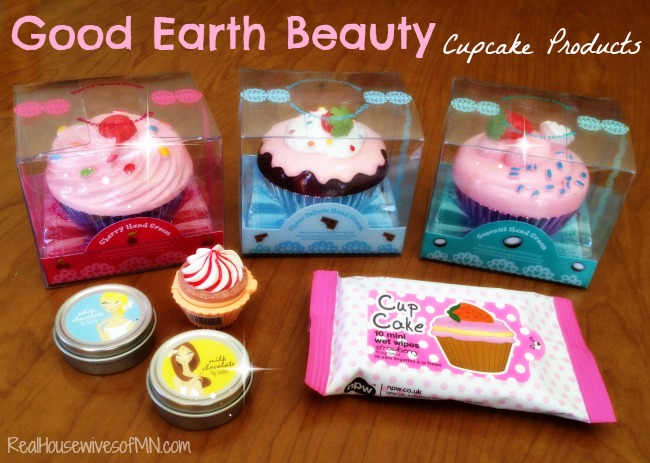 The yummy cupcake products you see above look delicious but they are not for eating! These items smell just as good as you would imagine though. They can be found on Good Earth Beauty's website and are perfect for little Valentine's Day gifts!
Here's a break down of the above products from top left to right, bottom left to right:
Cherry Cupcake Hand Cream (Retail: $7.50)
Chocolate Deluxe Cupcake Hand Cream (Retail: $7.50)
Coconut Cupcake Hand Cream (Retail: $7.50)
Lip Gloss Cream Tart Cupcake Container (Retail: $3.50)
White Chocolate Lip Balm & Milk Chocolate Lip Balm (Retail: $4.99 each)
Hand and Face Mini Wipes Strawberry Cupcake (Retail: $2.75)
Cupcake Hand Creams
These creams are really nice! They have a thick creamy texture with great moisturizing power, I was very surprised that something this cute could pack this much power. I'm excited to tote a little cupcake around in my purse for when my hands are dry this winter. And that is pretty much 24/7!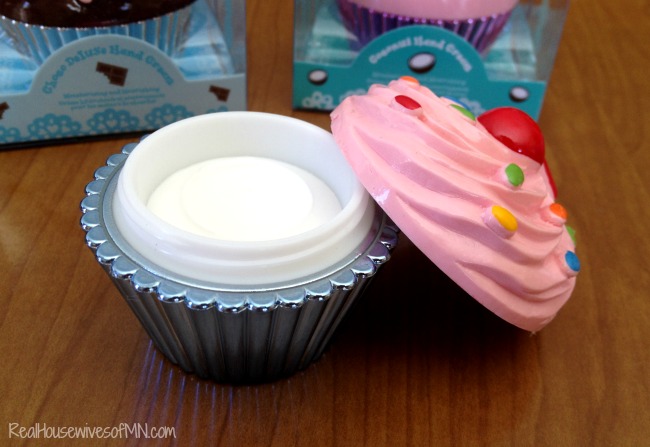 Aren't they just delicious looking? They smell so yummy, and they come in adorable little gift boxes too.
Cupcake Lip Glosses
The cupcake lip gloss is adorable and delightfully scented. I'd even go as far to say that it's the cutest lip gloss I've ever seen!
The lip gloss comes in several different flavors, including:
Lemon Twister
Raspberry Fluff
Cherry Feast
Chocolate Sprinkle
Coconut Dream
Raspberry Cream
Cream Tarte (which you can see below)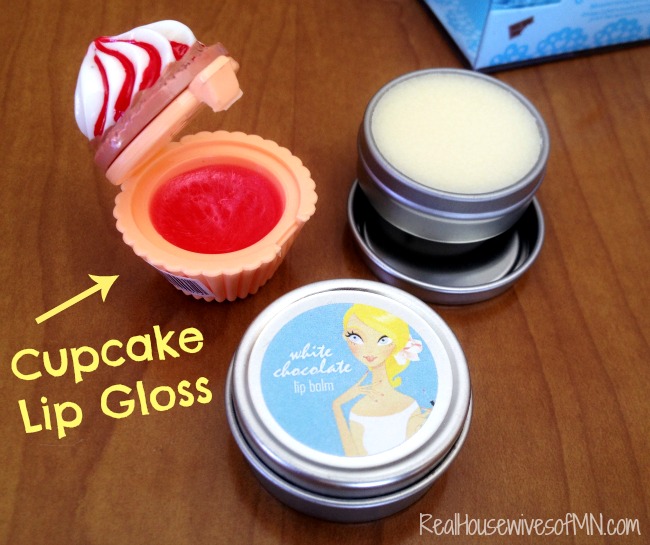 Now isn't that the cutest lip gloss you've ever seen? But wait, it gets better. You could have your chance at owning a couple of these cupcake items yourself! Keep reading to find out how…
Win These Cupcake Items!
Good Earth Beauty is putting on a giveaway and here's your chance to win! I have a cupcake hand cream and a cupcake lip gloss to give away to one of my readers! You will even get your pick of flavors!
Entrants must be residents of the U.S. ages 18 and over. Contest ends February 4, 2014 at midnight CST.