Dorfman Pacific Hats: Wearable Sun Protection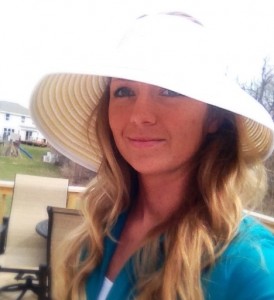 I recently got the opportunity to try out one of Oprah's favorite things – I know, you should be jealous. What was this favorite thing of hers? It's the Scala roll-up visor. These nifty hats fold up and are so light-weight that you can bring them anywhere with you – in your purse, your luggage, your beach bag; anywhere! Let me share a little more with you. (And for you curious cats out there, here's the link to Oprah's review of this same hat!)
This year, Dorfman Pacific has expanded it's wearable sun protection to the Scala and Tropical Trends brand collection. With summer right around the corner, you'll want to be sure that your face, head and shoulders are protected. These fashionable and practical hats can do just that!
Different Styles of Hats
Dorfman Pacific has a whole lineup of styles, designs and colors. Choose hats with buckles, bows, ties, and more. Plus styles like visors (like mine!), fedoras, bucket shapes, caps, floppies, safari looks, boonies and large sun brims up to 10 inches!

Materials Used
These hats are wonderful. The one that I got to sample was made of 100% paper braid, which was super light-weight and breathable. Other materials that are used for their hats include cotton, sewn ribbon, raffia, toyo and more.
More on the Scala Roll-Up Visor (LP54)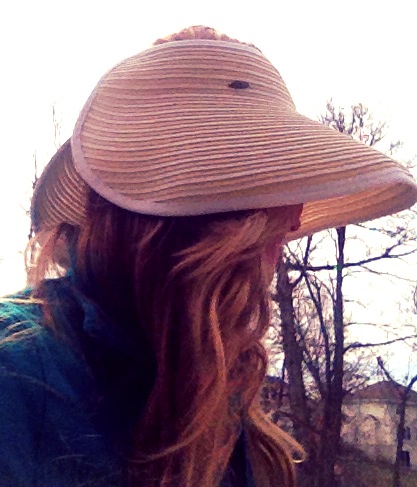 As mentioned before, these neat hats have the ability to fold up and be placed anywhere. I used to have a floppy sun hat and as much as I loved it, I didn't love how inconvenient it was to bring it places. It took up room that I didn't have and I couldn't adjust the size to make it tighter (and the wind tended to catch it and take it). But not this hat! This one rolls up and goes right into my bag. Beyond that, the velcro closure in back allows me to make it larger or smaller so that it fits perfectly to my head and isn't too loose or too tight. Love it!
Other fun facts about this roll-up visor:
Has a 5 inch peak
Comes in 9 different colors
Retails for around $25
Does not wrinkle
Has a self tie to keep secure when its folded
Introducing the Brimmed Hat (LP157)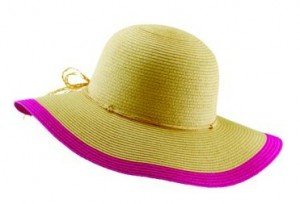 Another hat in this collection is the pretty brimmed hat that features a floppy 4 inch brim. It is made of the same material as my roll-up hat (paper braid) and has a self-sizing tie to adjust to your personal head size.
This hat comes in a neutral color with four different color options for trim, and boasts a UPF sun protection factor of 50 . Plus, much like the roll-up style, this hat can be stored in a bag and bounces back in a matter of seconds.
Where to Find These Hats
You can find these fashionable hats here. They range in prices anywhere from $20 to $75.
More on Dorfman Pacific
The company was founded in 1921, and has grown to be one of the largest full-line, in-stock headwear companies in the world. They have collections in men's, women's, teen's, and children's headwear, along with handbags and winter accessories. Some of their popular brands include Scala, Tommy Bahama, Woolrich, Cappelli Straworld, and more.
Disclosure: I received a sample of the roll-up visor in order to do this review. I was not paid to write this post and all opinions are my own.
Hearts,
Sarah