Summer Essentials (For Mom & Toddler)
This summer has been a different one. Last year we pretty much sat indoors and washed bottles, changed diapers, and did lots of laundry. Now this year, we're finally able to somewhat get outdoors and do things and it has been so wonderful! Me and the little miss have had a lot of fun taking adventures to splash pads, beaches, bike rides, play dates and more which has meant that I've discovered all kinds of new summer essentials.
Without further delay, let me introduce you to some of my new best friends (as far as summer products g0):
---
For Moms
Hang Ten Tanning Oil – Every now and then, I try to even out my tan by using this tanning oil. Mostly, it's my legs that don't tan as fast as the rest of me, so I do this SPF 8 oil on my legs and let it do it's magic. Plus, they are left feeling so soft and moisturized that it really feels like a win-win. (Retail: $11.99)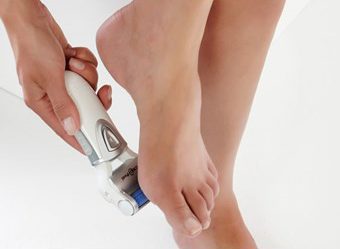 Emjoi Micro-Pedi – With my little one, I don't get in to get pedicures like I used to. I've had to get creative with how I can do them myself at home. I was sent one of these handy Emjoi Micro-Pedi tools and it works aaaah-amazingly. It smooths down calluses, and gets rid of dry, cracked skin on your heels. I have really loved using it! (Shout out to Emjoi, thank you for the sample!) (Retail: $29.95)
Lululemon Stride to Tide Shorts – I found a pair of these at the outlet store and had to try them (I had a gift card). Yep, I fell in love. I should've known that I would, I always do. These shorts are made from a super soft, lightweight material that can be worn in the water or on the street. I went back and got them in blue too. (Retail: $64.00)
Fabletics Palms Bra – Can I say obsessed enough? This sports bra is so versatile and comfortable that I wish I had about ten more. It comes with cups, so it doesn't make you look like you have a sports bra on. And it's COMFY. I wear it with regular outfits, and to work out. Mama loves activewear! (Retail: $39.95)
---
For The Toddler
SwimSchool Traning Vest – This 'life jacket' has been wonderful for us this summer. It's the only one she has allowed us to put on her without putting up a fight. It's soft around her neck, and it has the crotch strap which makes me feel better. Note this is not coast guard approved, it's mostly for swimming – so make sure to always keep an eye on your child either way! (Retail: $16.00)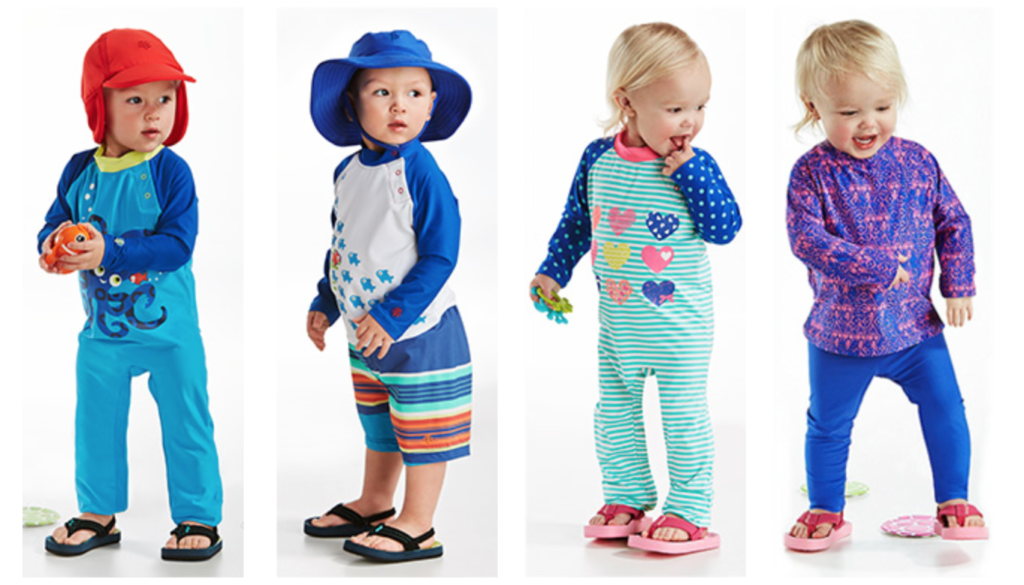 Coolibar UPF Swimwear – I'm obsessed with the swim shirts from Coolibar, they are just so nice. The fabric is high quality, and it provides that UPF to protect from UV rays, without having to keep lathering on sunscreen. We have a two piece set, and a one piece for little miss and they are by far my favorite suits of hers. (Retail: Varies)
Mott's Snack & Go Cinnamon Applesauce (Pack of 24)
– I've invested in this a lot this summer. They are awesome for little ones who love cool snacks, but don't quite enjoy the hard frozen icees. I put these applesauce packets in the fridge and when little miss needs a snack, I open one up and give it to her! She loves them, and they're a nice healthy snack too. (Retail: $12.58)
What essentials have you become addicted to this summer? Share below!!
Sarah

Don't miss a beat! Subscribe here for email updates and get a weekly roundup of my latest posts!