Walmart's Stock Up & Save Event: PLUS Walmart Gift Card Giveaway
The Walmart gift cards and information have been provided by P&G. All opinions are 100% my own.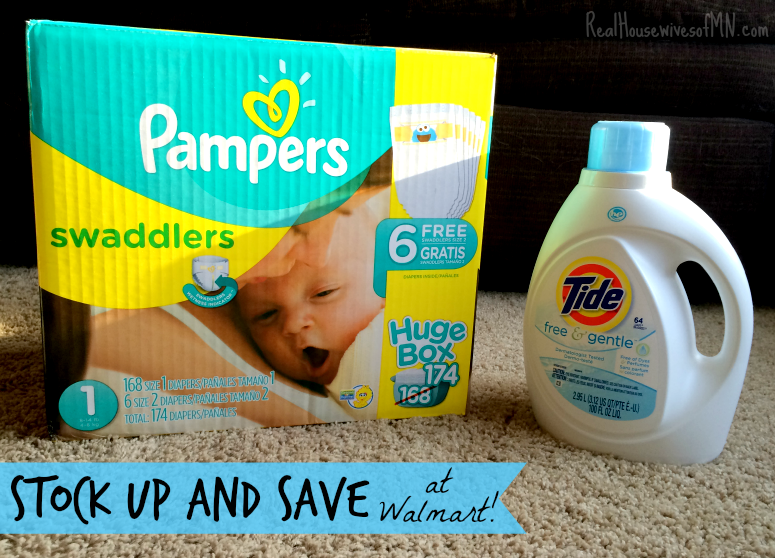 I have been trying to stock up on all the essentials lately before baby comes. They tell me it could be any day now which is crazy to think about!! So while I was at Walmart, I made sure to take advantage of their "Stock Up & Save" event that is going on now through April 30th where you can purchase your favorite P&G products with some big, limited-time rollback savings and guaranteed low prices.
What to Stock Up & Save On
There are a lot of great P&G products that you can save on right now. This includes everything from Tide laundry detergent, Charmin toilet paper, Bounty paper towels, Pampers Swaddlers Diapers, Luvs Super Absorbent Diapers, Tampax tampons and pads, and/or Always Discreet items as well. What items do you need to stock up on?
For me, I went with Pampers Swaddlers diapers (the huge box of course) and Tide free & gentle which is always good for baby blankets, onesies, outfits, bedding, etc. I know I'll be going through these items like crazy so I knew it would be the time to stock up on them while I can!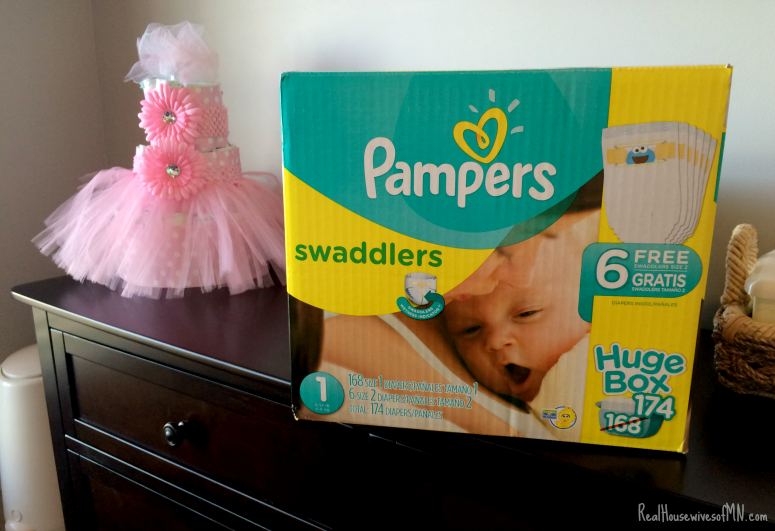 And I've already started doing loads of laundry with the Tide so that we have plenty of options for when our little one comes home. I have a feeling the last thing I want to be doing is laundry as soon as we get home from the hospital – but that's just a hunch!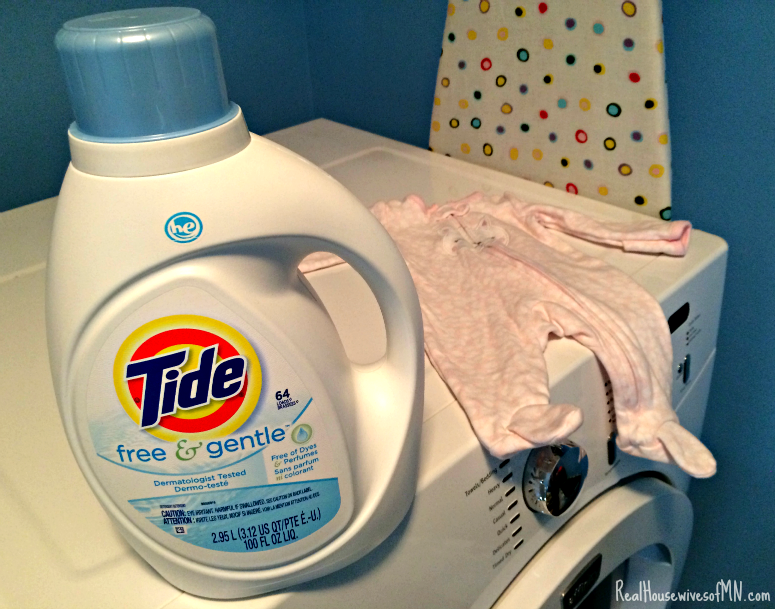 Yes, that is her 'going home' outfit, I've already got it washed and packed into my hospital bag because you never know! I guess you could say I'm anxious to move on from pregnancy to motherhood… 🙂
Win a $25 Walmart Gift Card!
Do you have items you need to stock up on? Now is your chance! I'm giving away a $25 Walmart gift card so that you can stock up and save on the items that you need! Enter the contest by using the Rafflecopter form below. Contest is open to US residents. Contest ends April 28, 2015 at 11:59PM CST.