National Learn to Swim Day is May 20, 2017
This post was sponsored by SwimWays as part of an Influencer Activation for Influence Central and all opinions expressed in my post are my own.
Last year, if you recall, I shared a little bit about National Learn to Swim Day and also why I think it's important to take part in with your children. We've had Little Miss in swim lessons since she was 6 months (that's the soonest our local lessons start here) and I think it's a great way to teach them about water safety along with how to enjoy it!
Now National Learn to Swim Day happens on the 3rd Saturday of May every year, and is put on by SwimWays. They wanted a day to dedicate to educating parents and children about water safety and the benefits of learning to swim. This year for the 6th annual event, it falls on May 20th (only a few days away!) so it's time to get ready!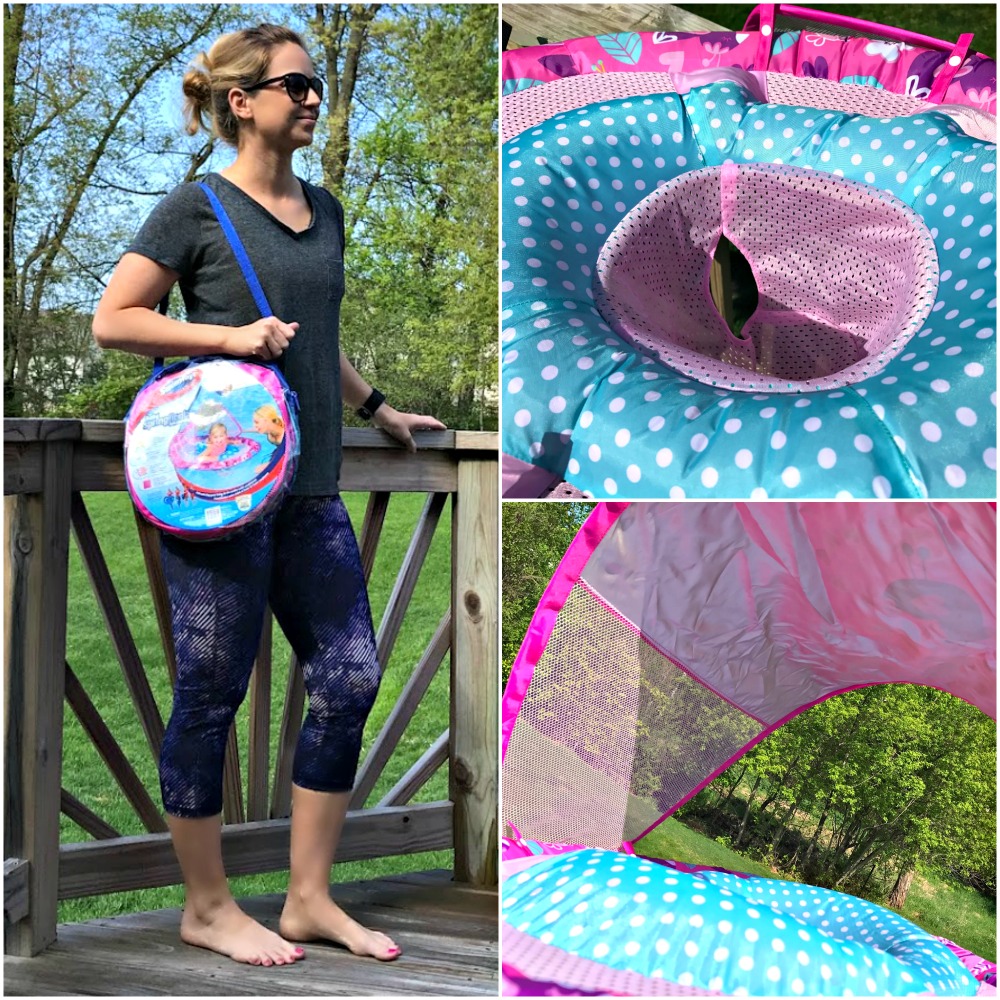 And as pools across the nation are starting to open up (yes even here in Minnesota, believe it or not!) it's important to start off on the right foot this summer. Teach your kids about water safety, and maybe even sign them up for swim lessons this summer. On this special day, you're encouraged to celebrate however you see fit for your family. Make it a good reminder of how important it is to be on top of educating your kids when it comes to dangerous situations they might encounter.
For us, I'm taking the opportunity to test out SwimWays new Baby Spring Float Sun Canopy (available at Target and Target.com) with my little one and celebrating by going for a swim. This cute little float is also a great way to introduce your little one to the water for the first time if they're just getting familiar with the pool/lake/beach…
As Step 1 of 3 Swim Training stages, the raft helps introducing little ones 9-24 months to the water and get them balanced and comfortable with being in the water. The float does just that, plus gives a comfortable place to sit (the soft mesh seat) along with a removable sun canopy with two adjustable positions with UPF 50+.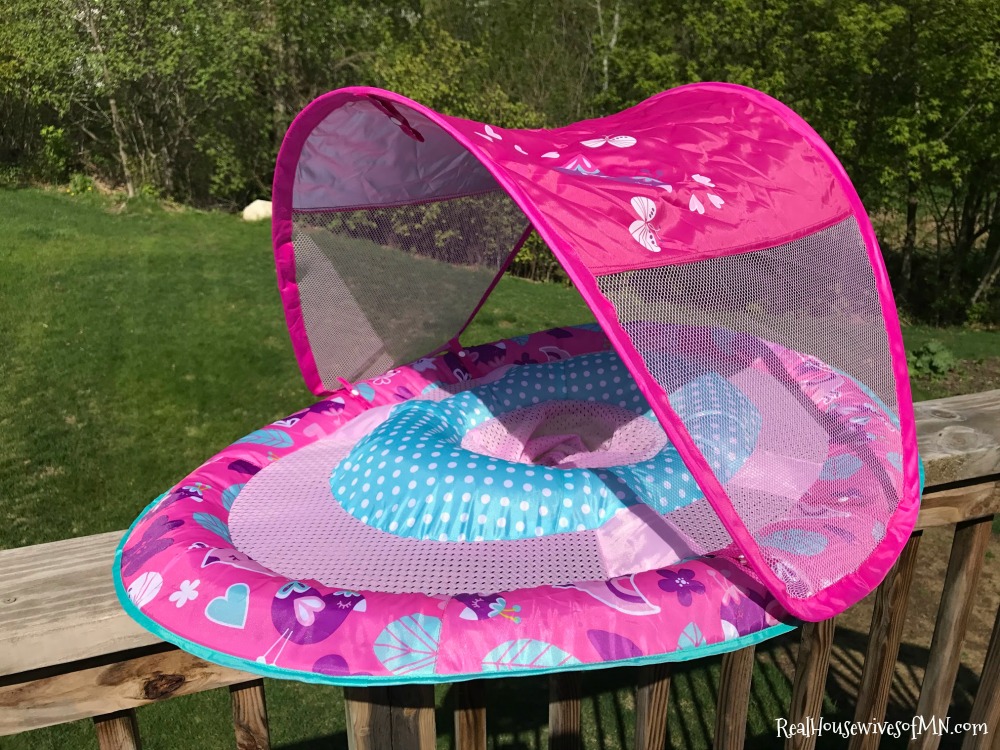 The patented inner spring around the outside ring gives added stability, along with the room for play space up front so your little one can be entertained in the water with toys and splashing as well.
What I really appreciate is the carrying case that makes it easy to travel with the raft to the cabin or the beach. Although I cheated and used an air compressor to blow up our raft 😉 But again you have to be careful with that because it can be overfilled and pop, so be wise.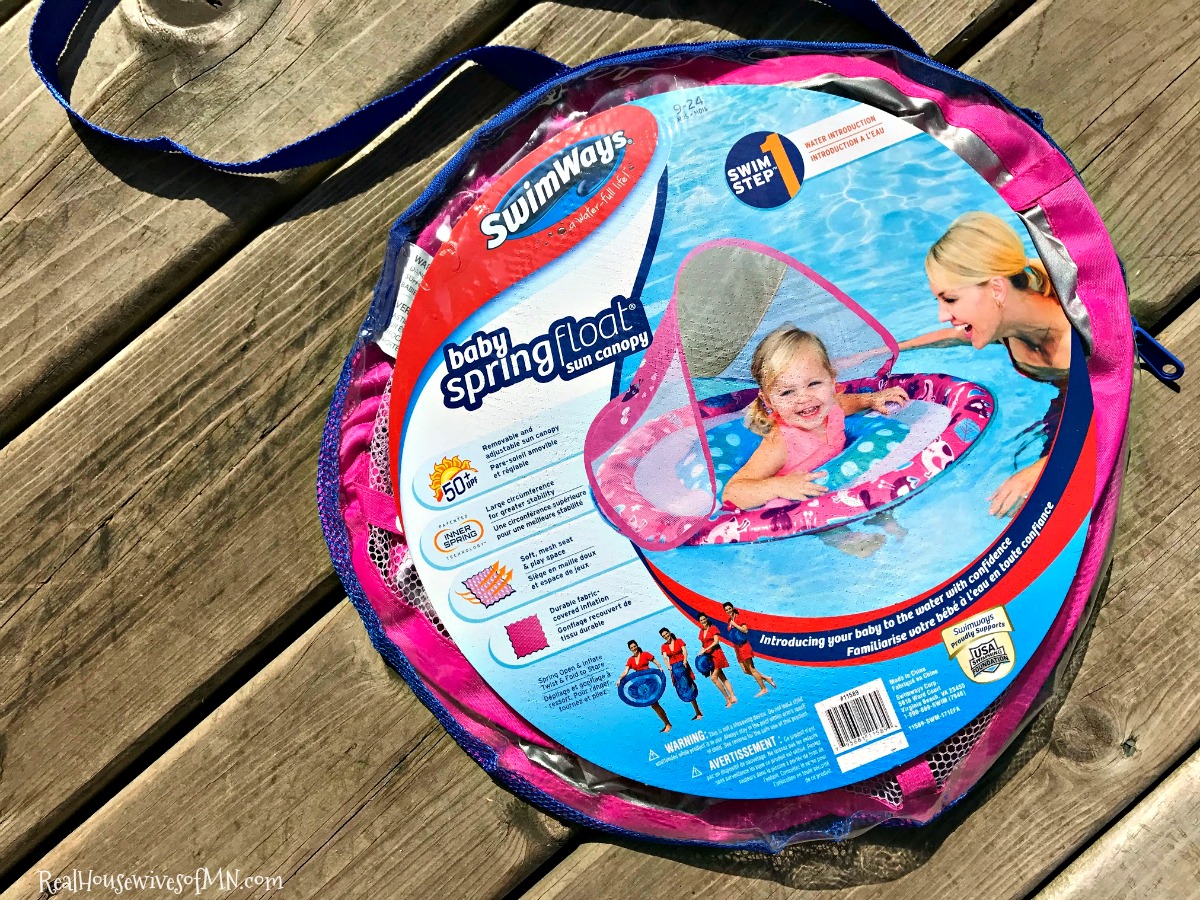 Once you get the air valves filled, and the canopy attached, you are ready to swim! Oh and don't forget the sunblock and towels.
How will you celebrate National Learn to Swim Day this year? (You can see last year's post here!)
Hearts,
Sarah
---
Connect with SwimWays: