Hair Clips and Bows – Oh My!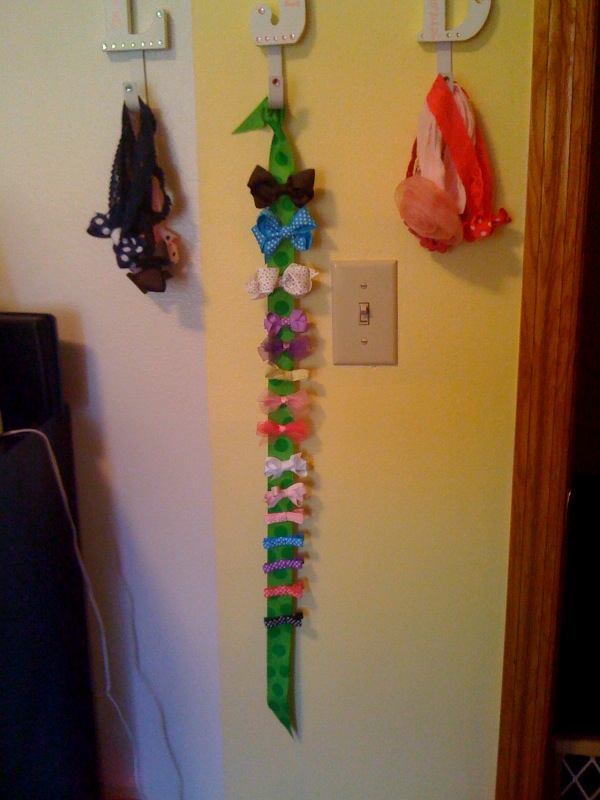 I needed a simple solution for de-cluttering baby's bows and hair clips. And of course I wanted it to be super cute. And since I'm not very crafty, super easy!
All you need is:
A few hooks you can screw into the wall (get as creative as you would like with this!)
A cute piece of long ribbon
Just tie the piece of ribbon to whichever hook you would like so that it hangs vertically. And ta-da! You have an adorable bow holder!
(Try JoAnn Fabrics or Michael's craft store for supplies)
Show us your cute bow/clip holders!!!
Love,
Macy