Dreft Cleans Blankies Plus New Amazing Baby Days App
This review was made possible by Double Duty Divas and Dreft. I was provided the featured product free of charge to facilitate my review, but all opinions are 100% mine.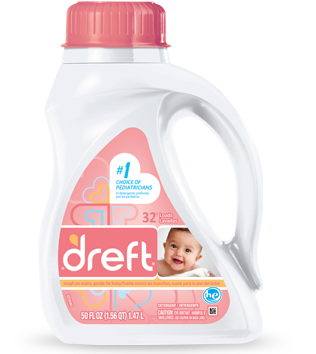 Skeptical is how I would describe my mood when I started using Dreft Laundry Detergent.  Sadly, my two children have inherited my sensitive skin and I am not able to use many regular detergents because they break out into rashes.  I have used everything under the sun for laundry! As my mother once stated, "Nothing ever looks clean because you have to use that scentless junk!"
When I tried the Dreft for the first time I thought a good place to start would be the, if-we-lose-these-we-will-never-sleep-again, blankies.  To be honest, I thought it would be the same scentless and no fun stuff I always use but I was proved wrong (which does not happen often). It makes sense to me why Dreft is the #1 choice for pediatricians, and that Dreft is able to partner with celebrity parents, Kevin and Danielle Jonas for Dreft's "Amazing Baby Days," as they begin their own personal journey into parenthood.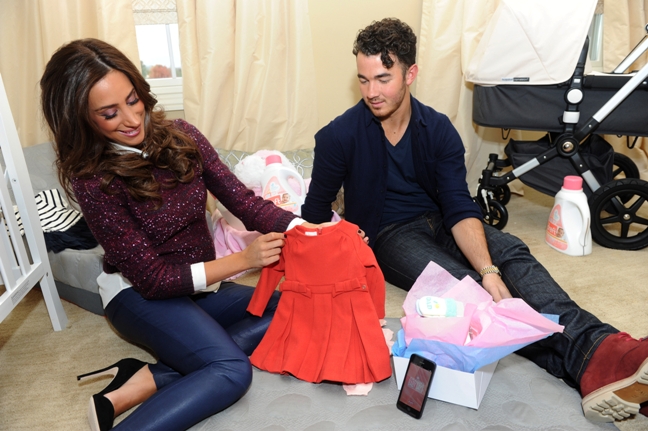 If you want to see more about the Jonas family, check out Dreft's Facebook page and Twitter handle.  You can also watch some you tube videos they made that show how cute their relationship is.  See their videos at http://www.youtube.com/watch?v=eg8IHxmuQ9c or http://www.youtube.com/watch?v=LTStX8K1kiY.
After I began to use Dreft, I noticed everything was amazingly soft, clean and smelled good too (it's the little things).  Even my husband picked up my one year old's blanket off the floor and said, "Wow this is really soft, did you actually wash it?" This means two things.  One, that he thinks I never do laundry and two, that he usually cannot care less about the laundry so it must mean something is very different about it.
I got so into my Dreft experiment that I found their new Amazing Baby Days  app that is free for parents to download on Apple® iTunes®.  It is a really cool app that makes it easy to share and capture those priceless moments from pregnancy through the first year of your baby's life. Take a peek: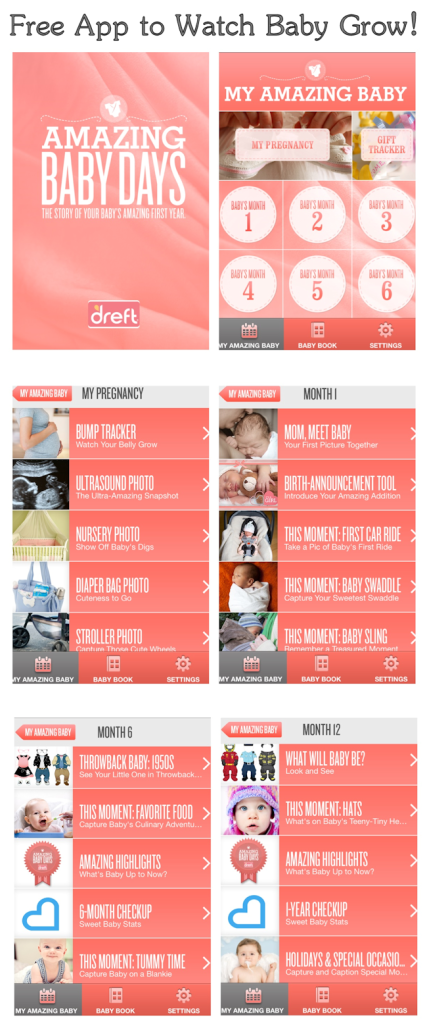 Now what everyone is waiting for, the outcomes of my experience:
Before:
Chocolate stain in the bottom left corner.
Chocolate stain in the top left corner (we really like chocolate).
Also covered in stickiness from fruit- covered in sticky finger goopy snack hands.
After:
Chocolate stains are gone and so is the 'Mom should have cleaned this a long time ago' smell.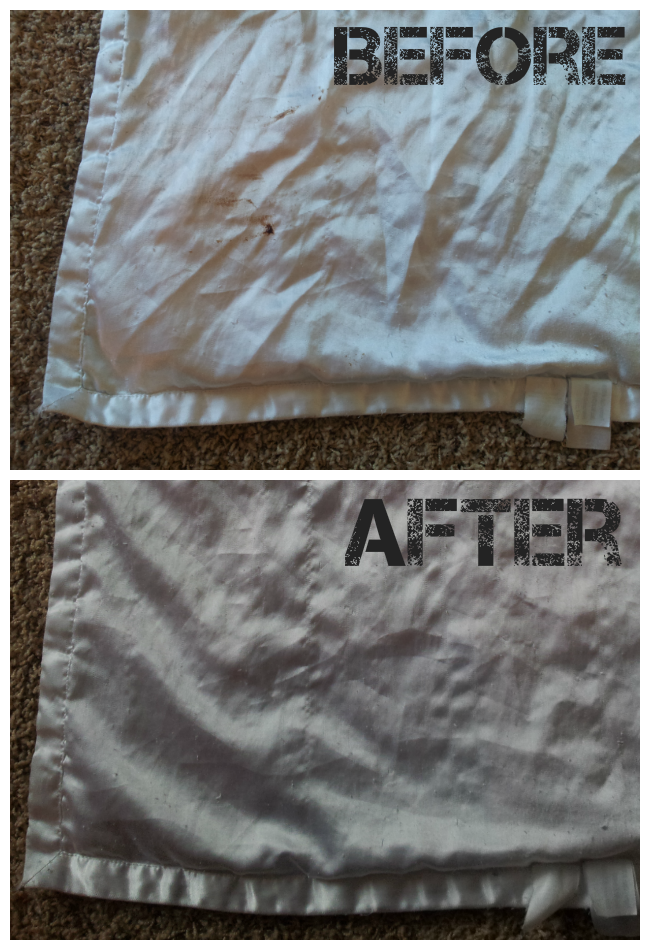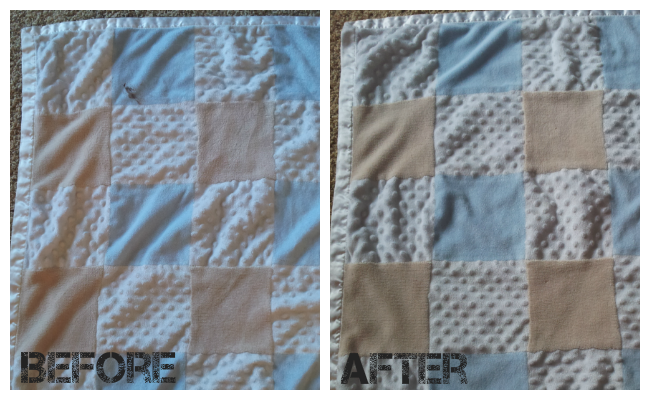 I am very impressed with the Dreft product and I would recommend it to all my fellow Moms and Dads! And I am not the only one who loved the softness and smell of the Dreft product, the kids did too!
Get in on the fun!
For all you Dreft fans out there, here is an event to add to your schedule!  On Tuesday, January 7th Dreft will be hosting "Dreft's Amazing Baby Days" Twitter Party from 9pm to 9:30pm EST with special guest, Danielle Jonas.  To join and RSVP go to  http://twtvite.com/DreftAmazingBabyDays.
Prizes include:
(3) 2 Bottles of Dreft and a $50 VISA Gift Card
(1) 2 Bottles of Dreft and a $100 VISA Gift Card
To participate, follow your hosts @DoubleDutyDivas, @BridgetteLA, @CeceliaMecca @AngieKcom @WhatMommiesNeed @RamblingChick, our sponsor @Dreft, and special guest @daniellejonas.
Be sure to check it out, you might get a chance to try Dreft on your baby's precious items!
Until next time,
Melissa

Don't miss a beat! Subscribe here for email updates and get a weekly roundup of my latest posts!