Bumpidoodle: Review & Giveaway
This contest has ended. Congratulations Megan! She won a Mason Monkey bitty! A special thank you to everyone who entered this contest. Stay tuned for another giveaway this week!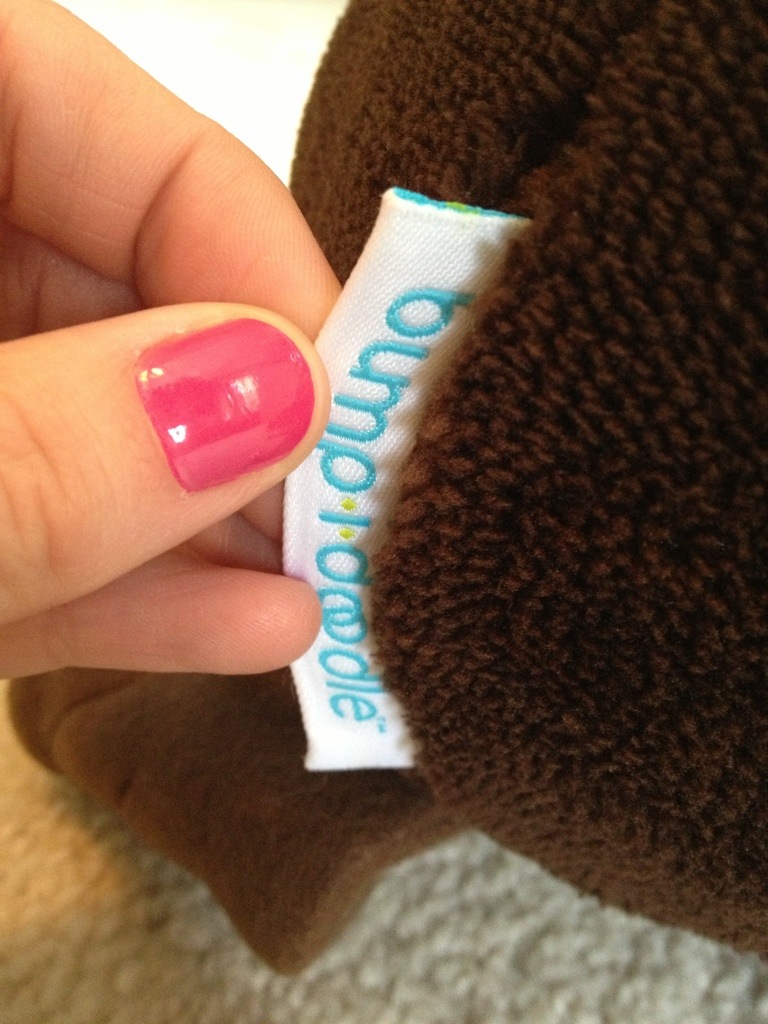 Today I'm going to introduce you to a cute product that is made right here in Minnesota!! Bumpidoodle! They are designed and are produced in the USA. A six-year-old girl (Ellison) from Minnesota came up with the name 'Bumpidoodle' and wanted there to be "lots of friends so they could all play together". They are adorable, cuddly, and soft floor cushions made for children ages two and up. They're made from "ultra-plush fabric with soft fleece accents and a cozy polyester fill." I quoted that from their website because I didn't want to get any of the important details wrong 🙂 And you can even wash the large floor cushions, just zip off the cover and toss it in the washing machine! How cool!
For this post, we got to review the Mason Monkey bitty! He's the small floor cushion and is perfect for children to sit on to watch TV, read books, or just to have in their room as a little companion.
Choose their favorite animal to make it an extra-special addition to their room!
Other animal friend options include:
Benji Bear
Dillon Dog
Ellie Elephant
Frankie Frog
Leonard Lion
Mason Monkey
Olive Owl
Parker Pig
Pixie Panda
Toby Turtle
Bumpidoodle sells two different sizes of these neat cushions:
The Large Floor Cushion (find these on Amazon and at Target stores):
30″ wide x 24″ high x 20″ deep
15″ wide x 7″ high x 15″ deep
Like I mentioned above, I got to try out the bitty Mason Monkey! This little guy is uber-adorable and is sooooo soft and cuddly. I caught myself snuggling with him on my chair, I couldn't put him down he was just so cozy and furry!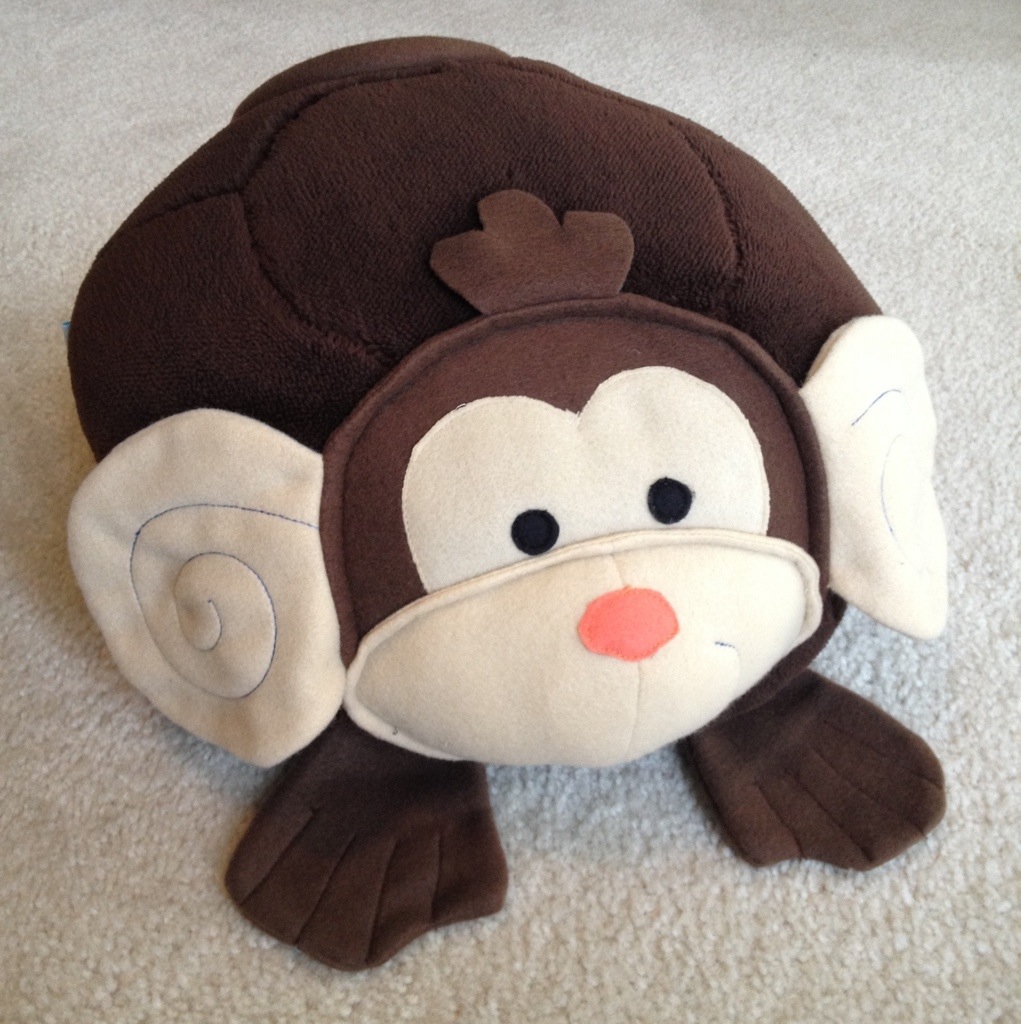 I can easily see why kids love these so much. There's so many activities you can do with your Bumpidoodle friends! Mostly kids just love to lay on them, sit on them, snuggle them, etc. The list really goes on and on – let's just say that little old Mason here will get LOTS of love around this house!!! 🙂 They could get lots of love at your house too, I'm thinking holiday gifts! How cute would that be?!
Now, it gets even better. Bumpidoodle wants to give away a Mason Monkey bitty to one lucky reader! They would normally retail around $19.99 (for a bitty) but the winner will get to take him home for FREE!
Win a Mason Monkey Bitty!
Giveaway Details & How to Enter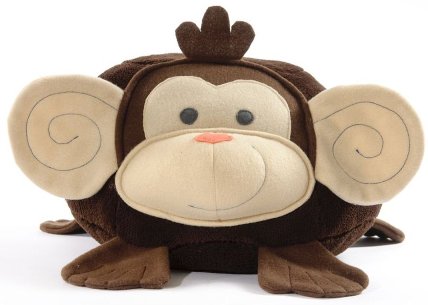 Like we've done in the past, you will need to leave a separate comment for EACH entry task that you complete. Here's the entry tasks you can do!
Giveaway will end December 10th at 11:59pm CST. One lucky winner will be randomly chosen and announced on this post and on our Facebook page!
Happy holidays!!!
Hearts,
Sarah
Disclosure: I was not paid for this post. Bumpidoodle did supply me with a Mason Monkey bitty. All opinions expressed here are my own.