5 Great Tutorials For Making A Car Seat Poncho
This post is part of a sponsored series. All opinions are mine. 
A couple years ago, a friend of mine made my daughter a car seat poncho. I had never heard of them before but we gave it a try! The nice thing about car seat ponchos is that they are perfect for keeping little ones warm while they're outside and safe while in their car seats, all at the same time.
The poncho goes over the car seat harness which makes it a great option for a coat in the winter (without having to take off their coat completely) it almost acts as a blanket in the car while in those cold winter months. I made one for my daughter the following year because we loved it so much, and the nice thing is, they're incredibly easy to make! You can make them with or without a hood (that was the hardest part, I thought) so if you want to make it easy on yourself, you can make it without a hood and just have your child wear a hat. Easy peasy.
So I teamed up with my partners at this New York Chrysler dealer to bring you five great options for making your own car seat poncho in a flash.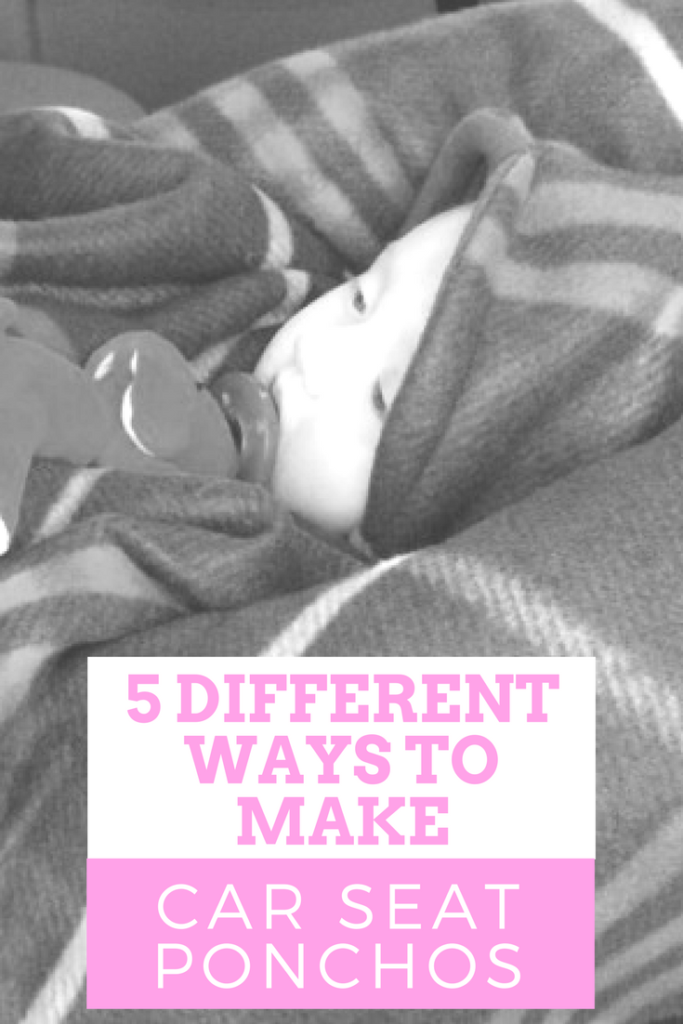 No sew? No problem. This tutorial from "Crafty Mommy at Home" is just the ticket. It doesn't require any sewing machine or fancy tools. Just a couple pieces of fleece, a measuring tape, marker and a scissors.
This was the pattern that I used when I made the poncho for my daughter. It was really easy to follow and it was very helpful too!
If your kid(s) hate putting things over their head, the zippered poncho might be of use to you. It's easy and is a great way to keep them from getting angry while you're putting their buckle on, or putting the poncho on.
If you didn't like the first option for a hooded poncho, then you may like this one. It's all laid out very easy in the pictures, and it even takes a shortcut for getting the hood just right.
Not a sewer? Maybe you prefer crocheting. Then this is the tutorial you'll want to see. Not only does it help you create an uber-cute poncho, but it also offers it in a way that now crocheters can take part in.
These tutorials offer some great guidance and have been tested, tried and shared for your personal use. It's an awesome solution for a cold weather problem.
Have you tried out a car seat poncho? What were your thoughts?
Sarah