Visiting Marriott Pompano Beach (Florida)
On our recent family vacation that I told you about, we flew down to Fort Lauderdale (well actually, we flew to Miami and then drove up to Fort Lauderdale which was maybe 30 minutes). Right on the corner of Fort Lauderdale, is a lovely area called Pompano Beach. It's miles of gorgeous ocean shore and sandy beaches that we could never ever get sick of.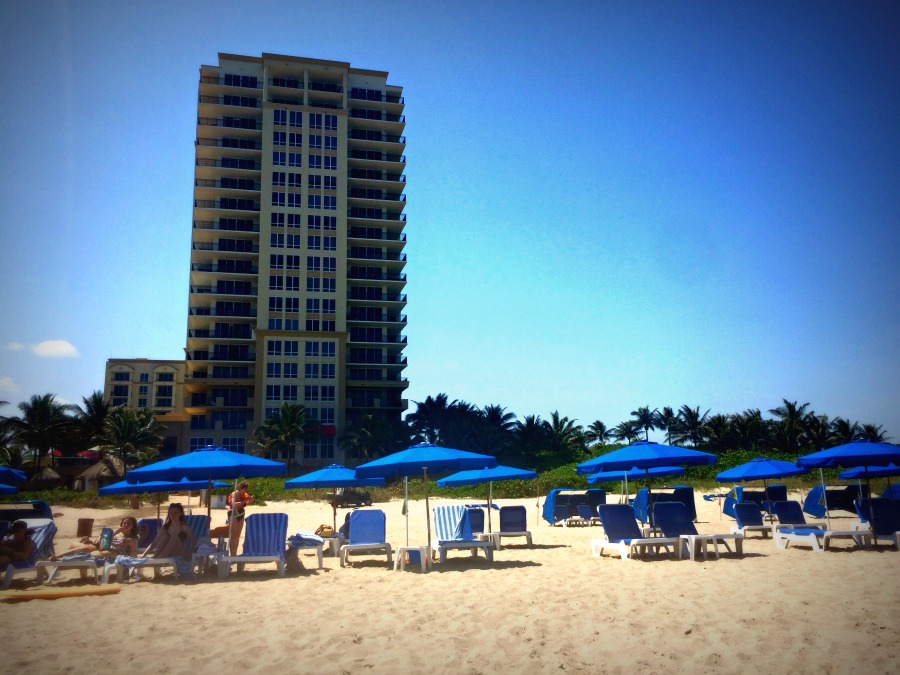 Our first two nights, we stayed at the Fort Lauderdale Marriott Pompano Beach Resort & Spa – it is right on the ocean, like you can walk out the backdoor and right onto the beach. I don't think there could ever be anything better than that. Being near the ocean was amazing, and on top of that, we had a gorgeous oceanside room as well on the top floor so when we walked out onto our balcony, you could smell the salt water and hear the sound of crashing waves on the shore, it was mesmerizing.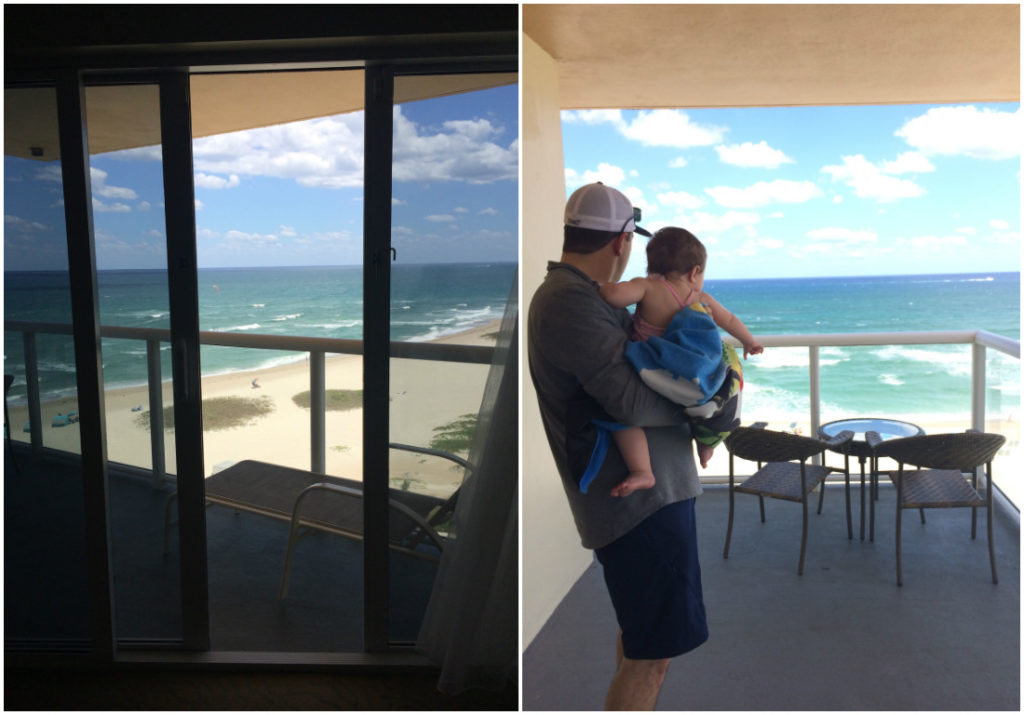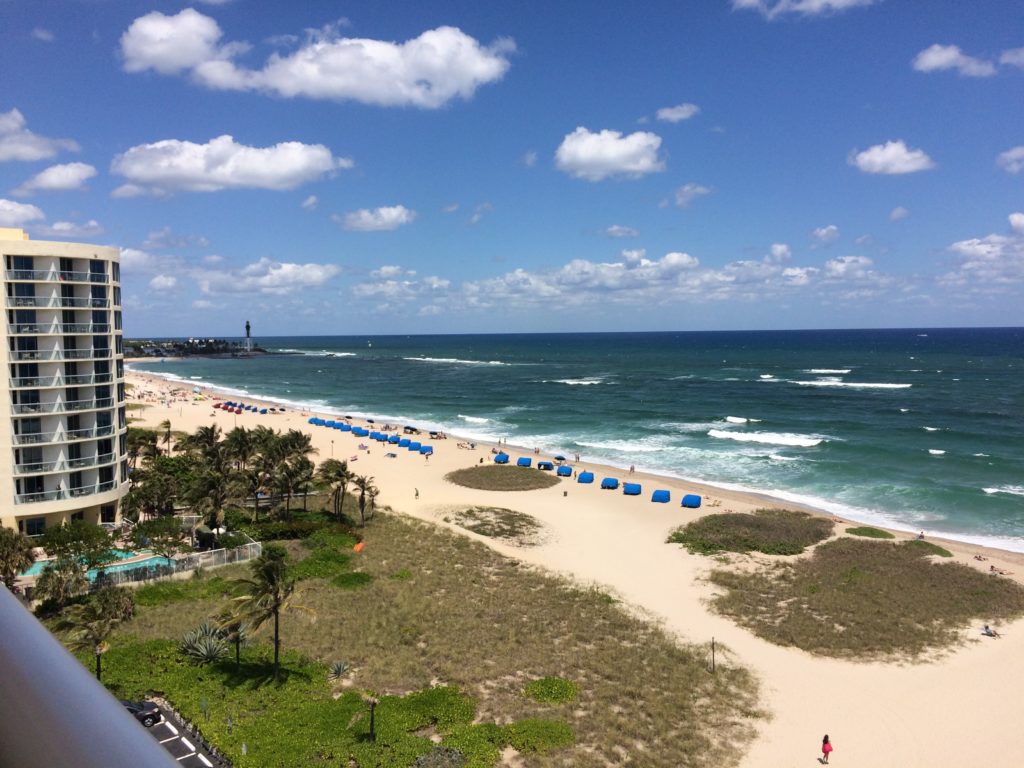 The room was equally beautiful, we had the most comfortable king-size bed with a big, flat-screen TV along with a pull-out couch/bed in the next room that also had another large flat-screen TV built into the wall. There was a sleek desk area adjourning that room allowing for you to get your work done (if you absolutely had to) and still enjoy everything the hotel had to offer.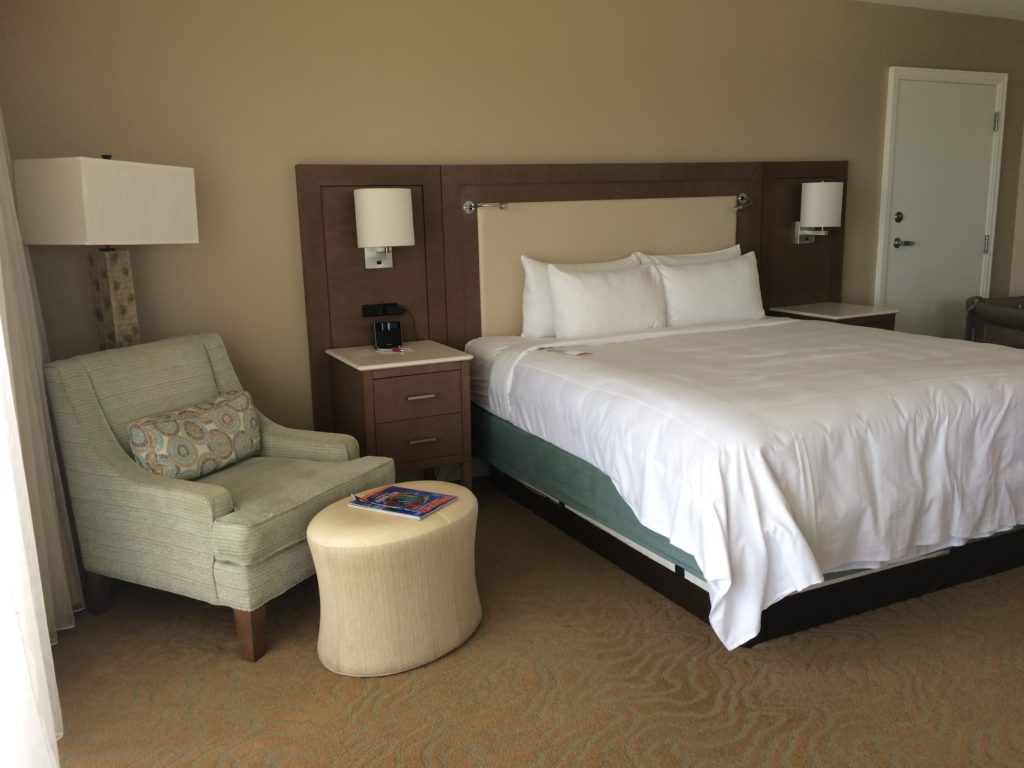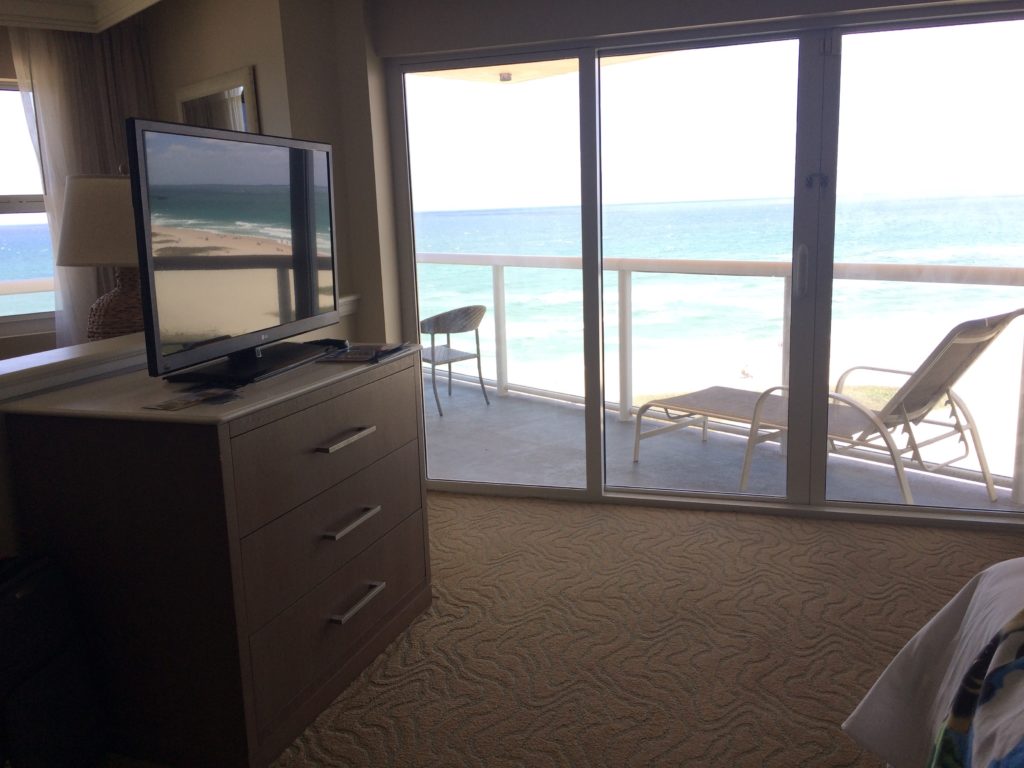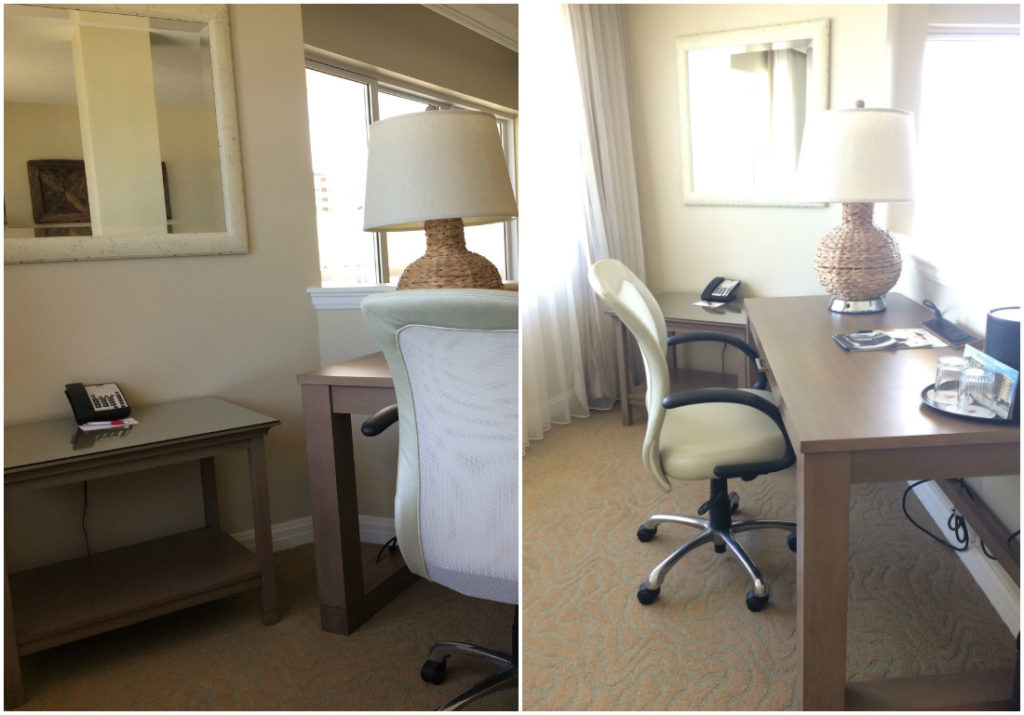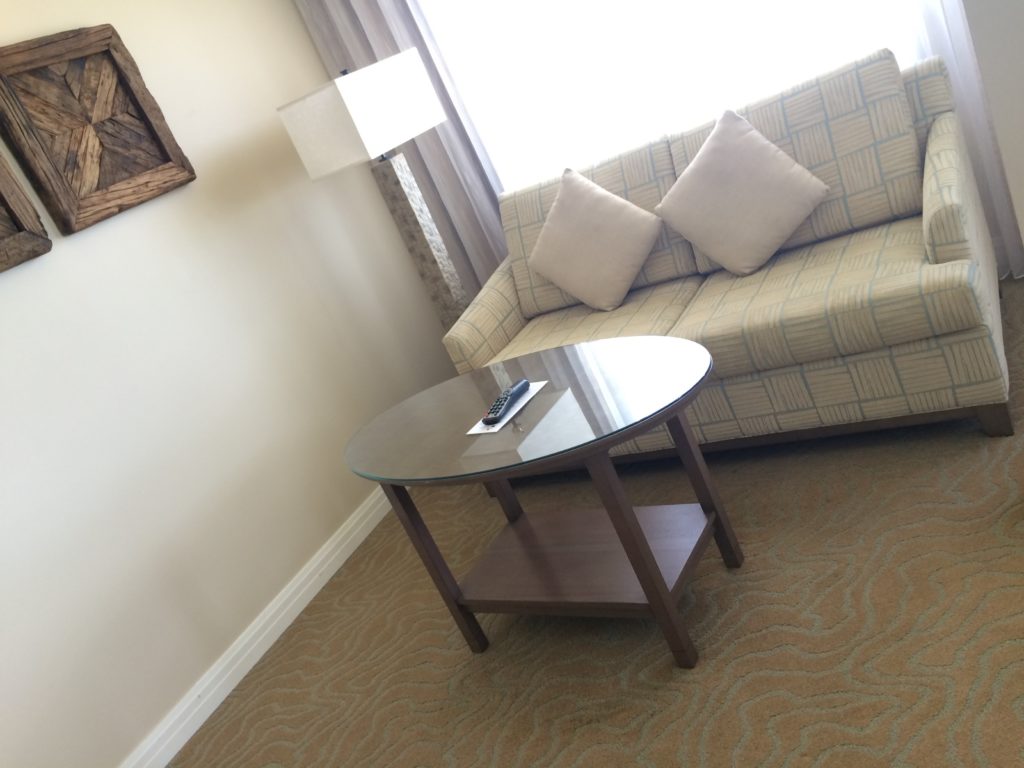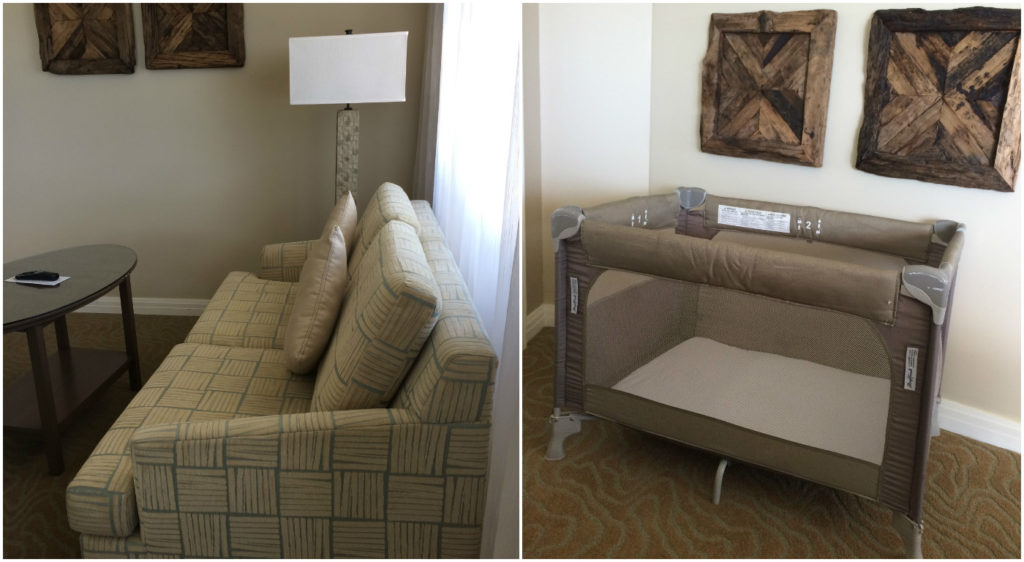 The bathroom and shower was luxurious with stone and glass, and lots of counter space. That worked out great for washing bottles and organizing all of our sunscreens, beauty products, and all that fun stuff. I think my husband's favorite feature however was the mini-fridge and single-serve coffee pot which he used about 5X a day! Yes, our room was a wonderful retreat and I think those were the best nights sleep that I'd had in a loooong time! I don't know if it was all the traveling, the comfortable bed, or a combination of both (which actually, I'm pretty sure that's exactly what it was.)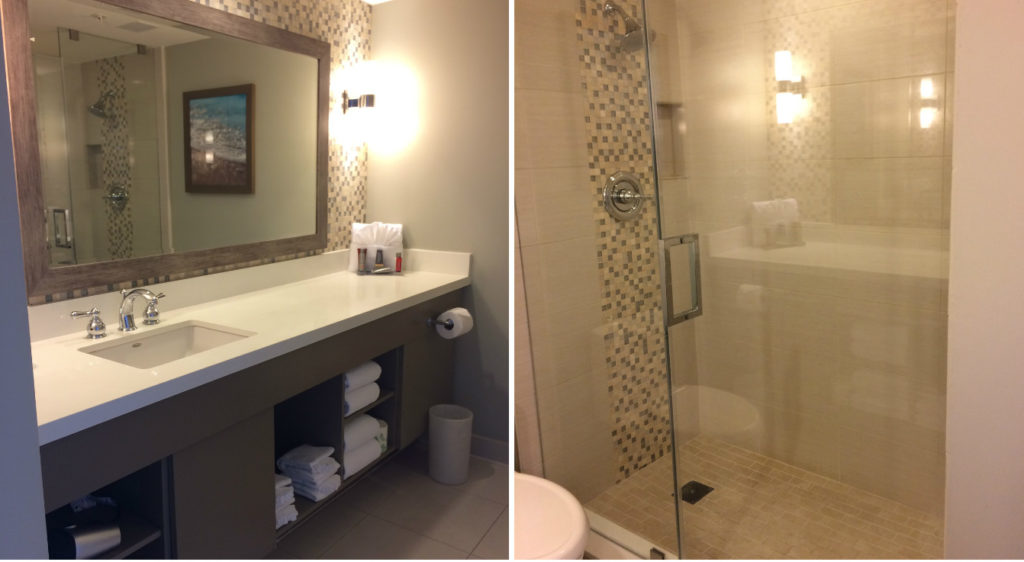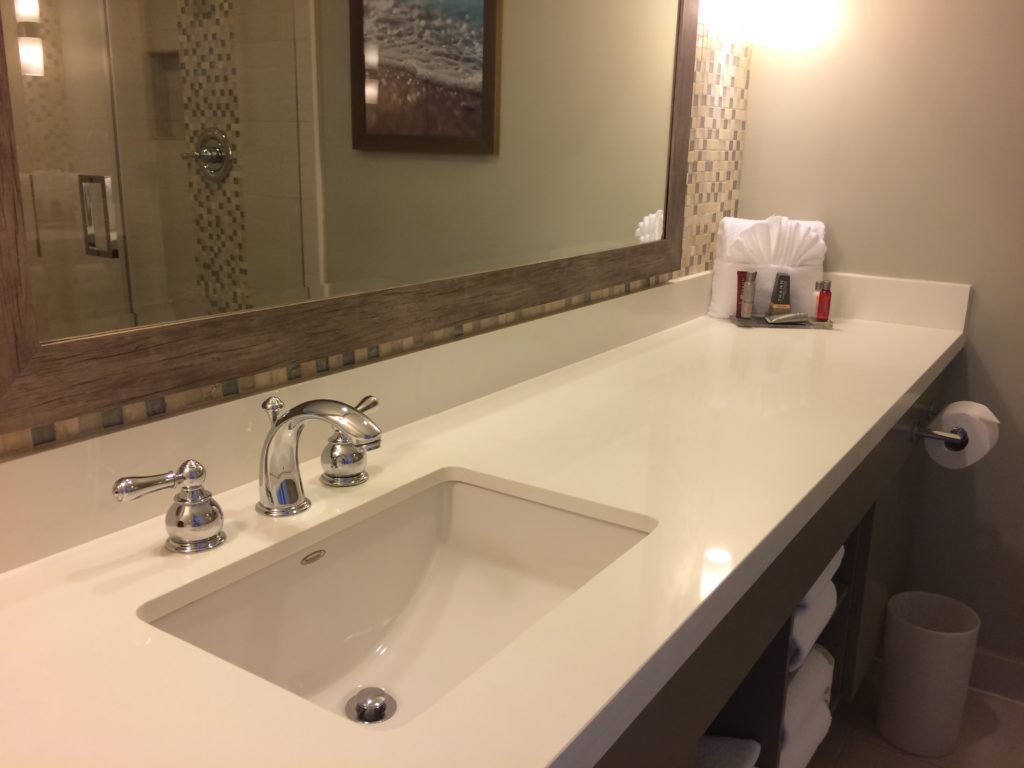 They also have two outdoor pools; one with a volleyball court built into it, and the other goes from shallow to deep and has a shelf ledge to hang out on. Little A loved the little ledge, especially for splashing – lol. They also have a gorgeous whirlpool in case you really need to kick back and relax 🙂 Next to the pool was a bar for refreshing alcoholic (or non alcoholic, you choose) beverages. I had to have a pina colada just to really bring home that tropical vacation feeling – and yum, it was amazing.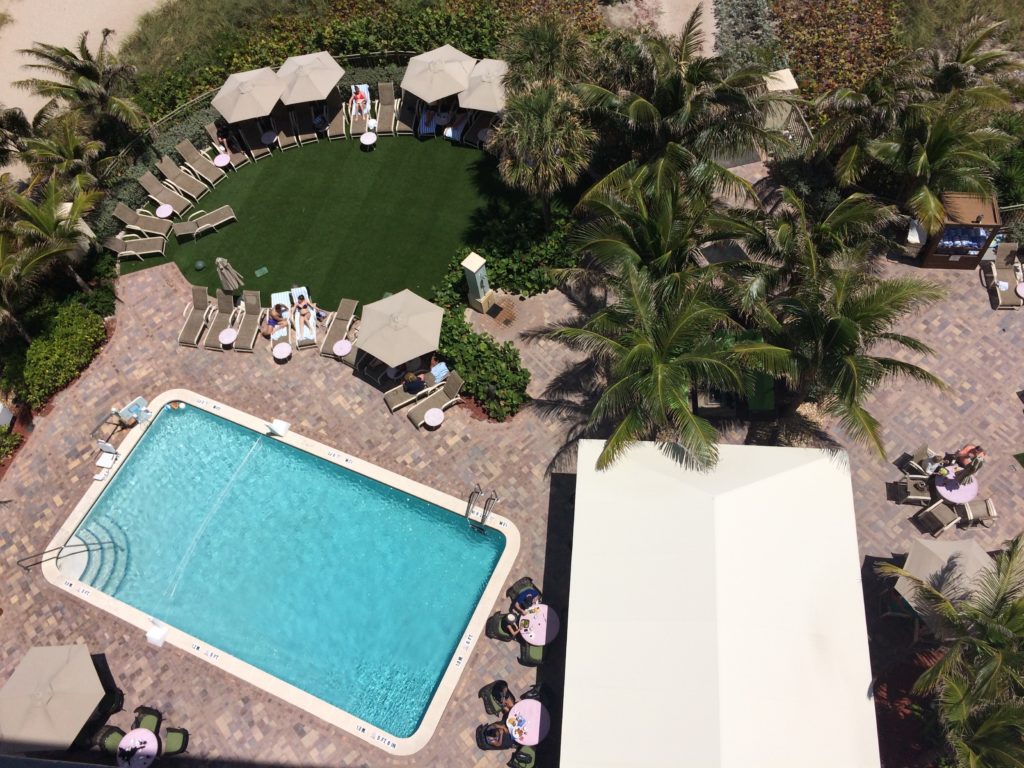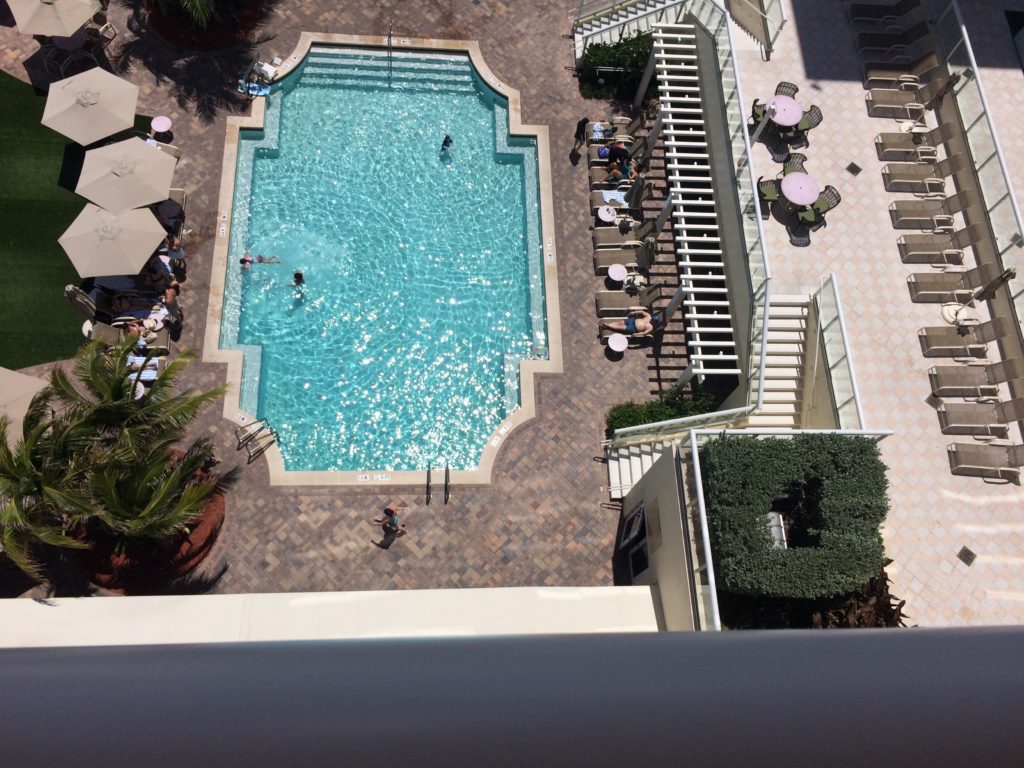 Dining
The first night we were there, Marriott treated us to a delicious dinner at their in-house restaurant, McCoy's Oceanfront. It was super pretty down there, and they had a super tasty menu, it was hard to choose! First, we had some warm, fresh dinner rolls that I could have had about 50 of. Yum. When it came down to it, I chose the tenderloin and Tyler chose to try the snapper (which he ended up loving).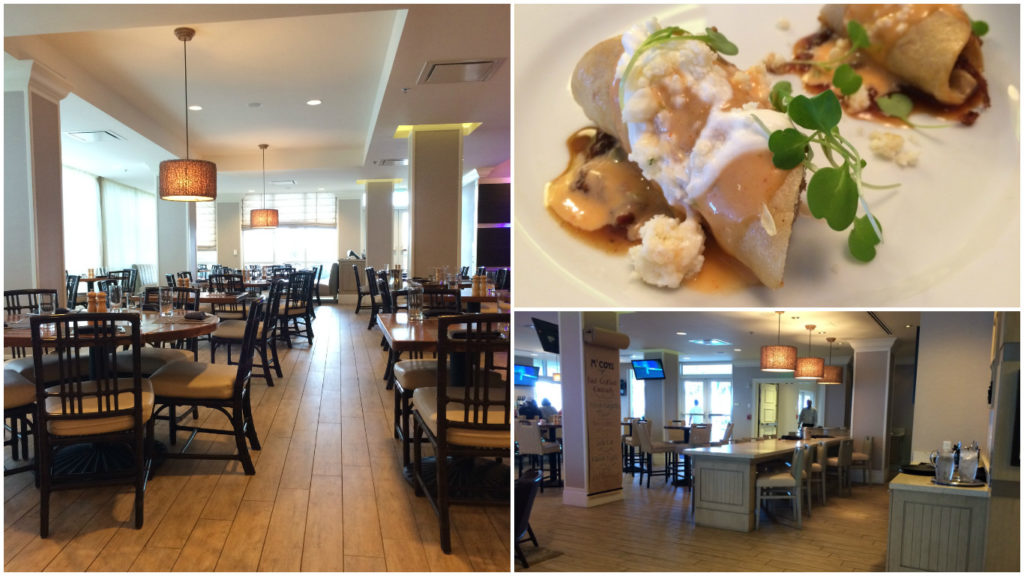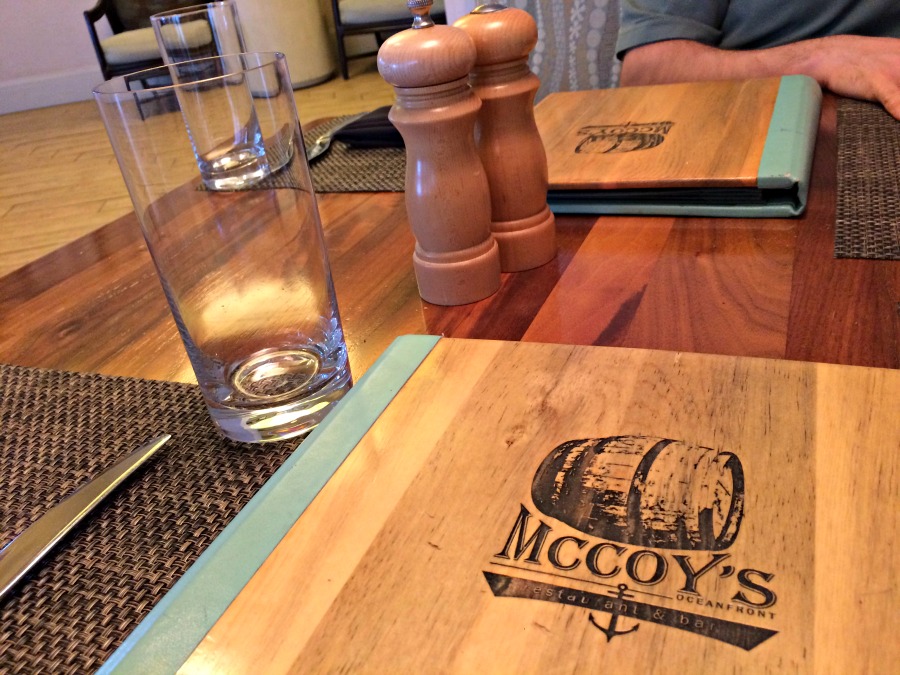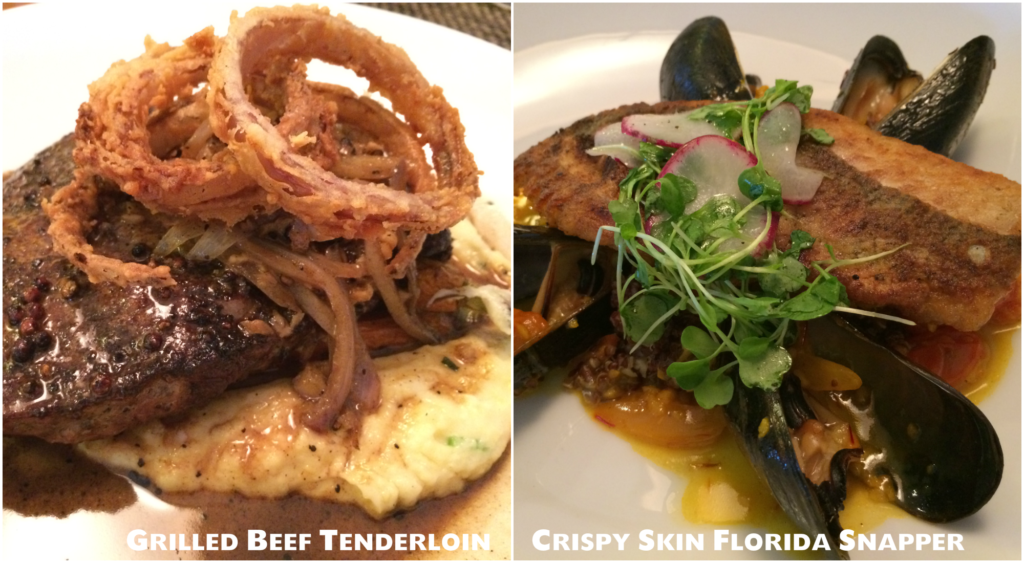 The service we had there was awesome, and everyone was amazingly nice. We managed to make it there for happy hour too, so we also had a glass of wine (for me) and a beer (for him). After dinner, we walked out the back door and took a stroll on the ocean. Little miss fell asleep in my arms to the sound of the waves and it was a really, really nice night.
Current Promotions
So now that you know what you can expect at this resort and spa, I'll get you up to speed on what kind of options they have either for a couple's retreat or for a family getaway.
Fort Lauderdale Marriott Pompano Beach Resort & Spa
"Sun, Sand & SiSpa"
Overnight accommodations
One 50-minute spa treatment per night
15% off spa merchandise
Two beach chairs and one umbrella per day
May rates start at $239 per night
"Discover Scuba"
Overnight accommodations (two night minimum)
Introductory dive lesson in resort pool
Boat ride out to sea for scuba diving journey
Each guests will receive rental equipment and two dives (two tanks)
May rates start at $364 per night
Stay tuned for days 3 and 4 in Florida! It was equally amazing. You will want to see it 🙂 Thank you so much to Marriott Pompano Beach for hosting us so graciously, we absolutely enjoyed every single second!
Sarah