Fun Family Staycation at Radisson Blu (Mall of America)
We were hosted with a complimentary stay and passes while on our staycation, however all opinions are 100% my own. 
It had been a while since the family and I took a little vacation. It's hard when you have a two-year-old and limited funds to work with. So last weekend we planned a little getaway to the Twin Cities to have some quality family time.
We checked into the Radisson Blu (at the Mall of America) on Friday evening, and after a long day, we made our way up to our room to kick back, relax and enjoy some peace and quiet. When lo and behold, when we opened the door – we found they had set up an adorable toddler tent for Little Miss! Not only that, but they left us cookies and milk to enjoy with her as well. It was seriously the sweetest notion they could've done for her.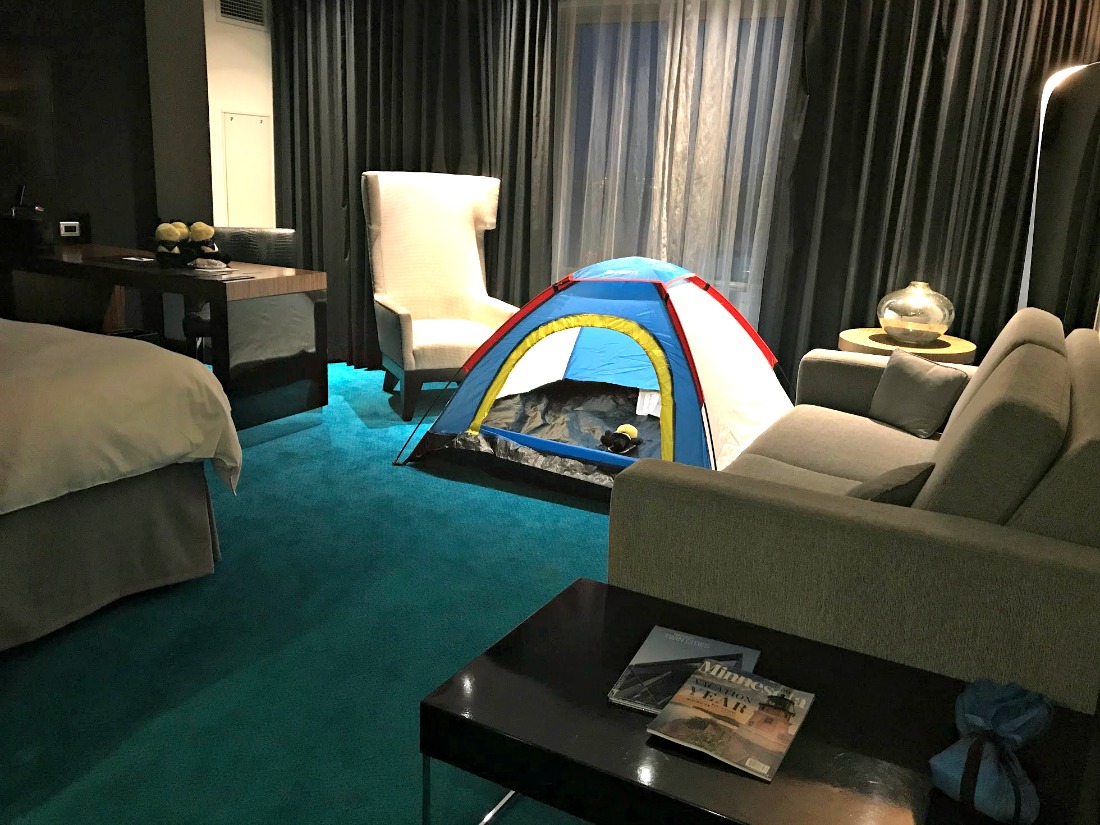 Isn't that the cutest thing you've ever seen? She absolutely adored it.
The rooms were impeccable. We did two rooms with an adjoining door so you could go between the two rooms. So when you see multiple beds in different rooms, that's what the deal was there. My hope was that she would think it was more like home (with her having her own room) that she would sleep better. But nope, she wanted to sleep by mom and dad. Which worked out because the couch in our room had a pull-out bed which she thought was pretty cool too!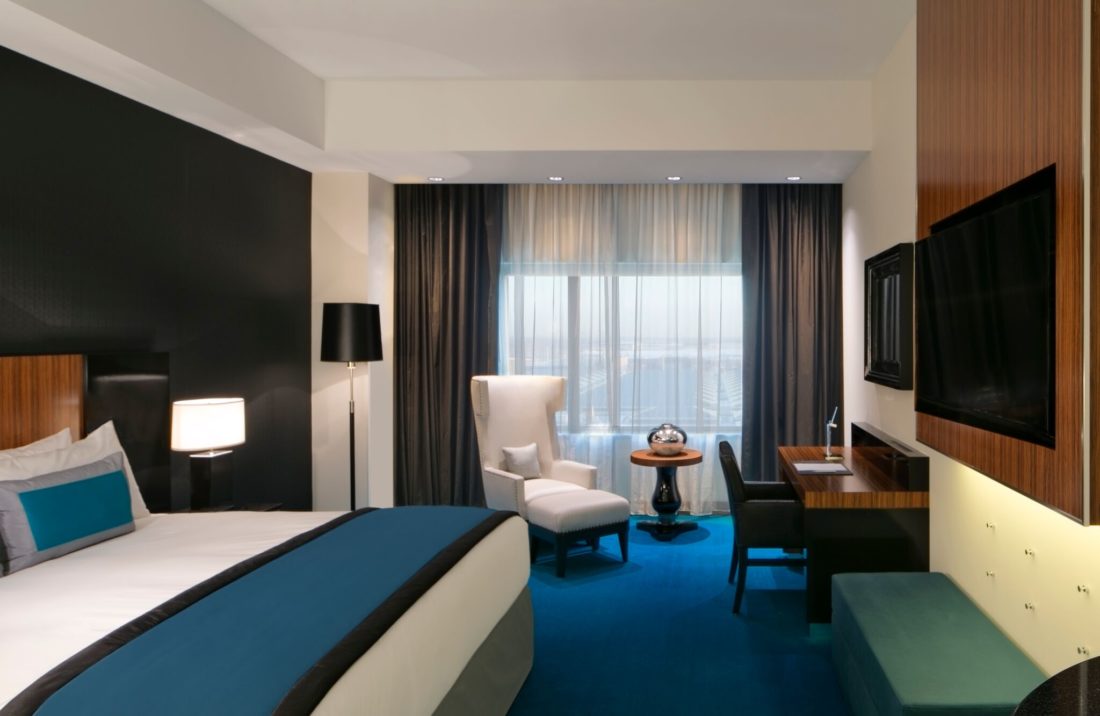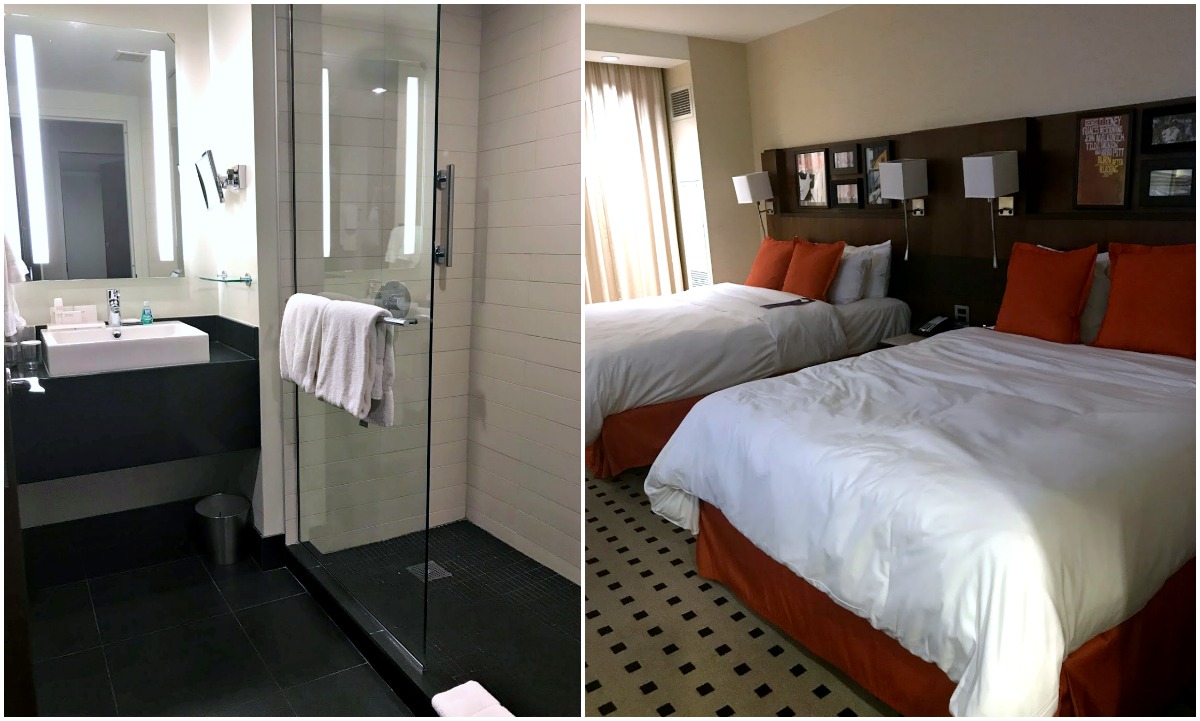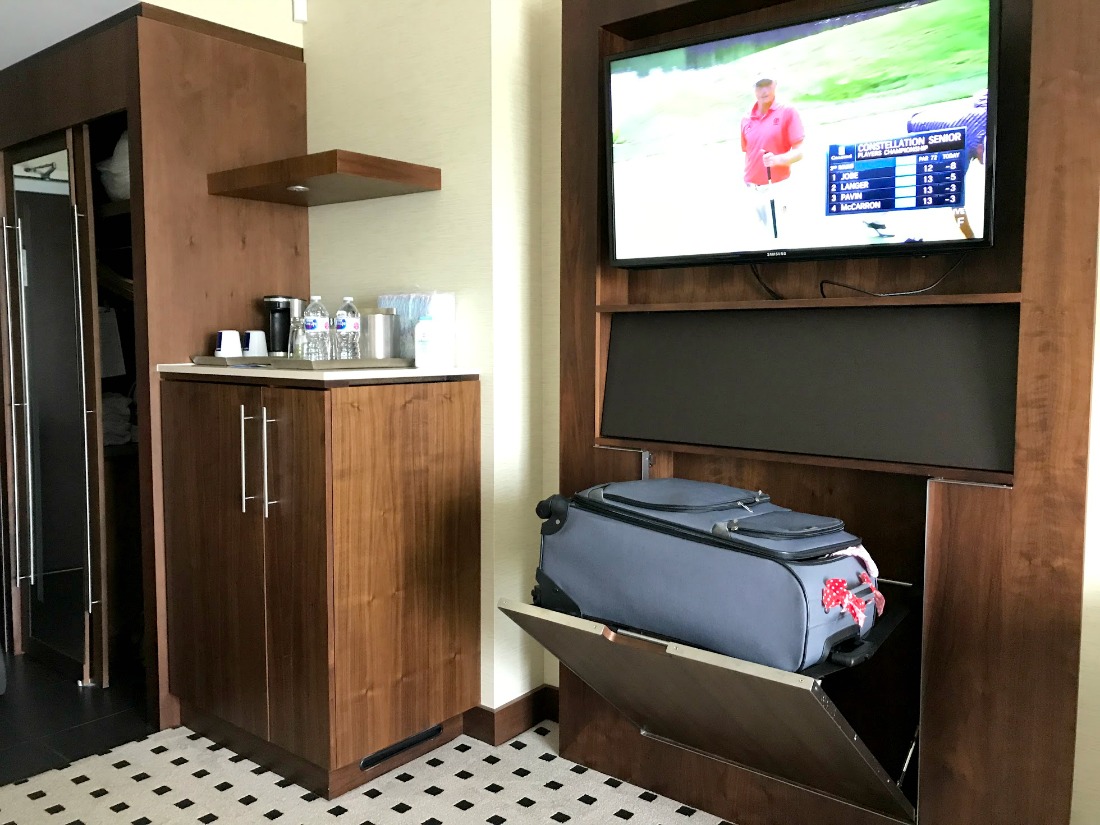 I thought these little luggage holder things were so cool! See how it pulled out of the wall under the TV?? How cool is that? It sure beat kicking around those old school ones or tripping over one of it's legs in the middle of the night.
Each room was equipped with free wi-fi, a mini-fridge, coffee maker (and coffee), and neat Minnesota touches.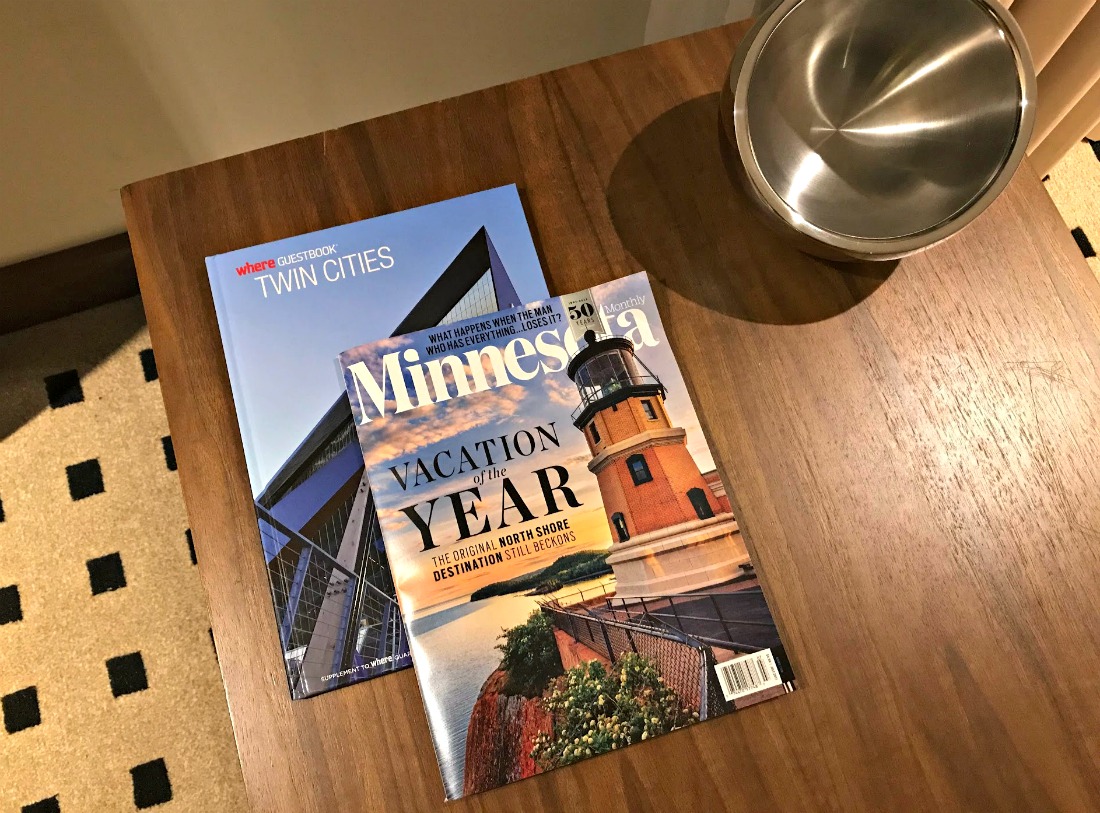 The bathrooms were sleek, modern and spacious. Not only that, but they had amazing rainfall shower heads which is the ultimate when it comes to luxury in a hotel room. Also, can we get one of those at home too? Okay, thanks.
The larger room also had a gorgeous tub, which was great for when we got back from the beach on Saturday and Little Miss was covered in sand.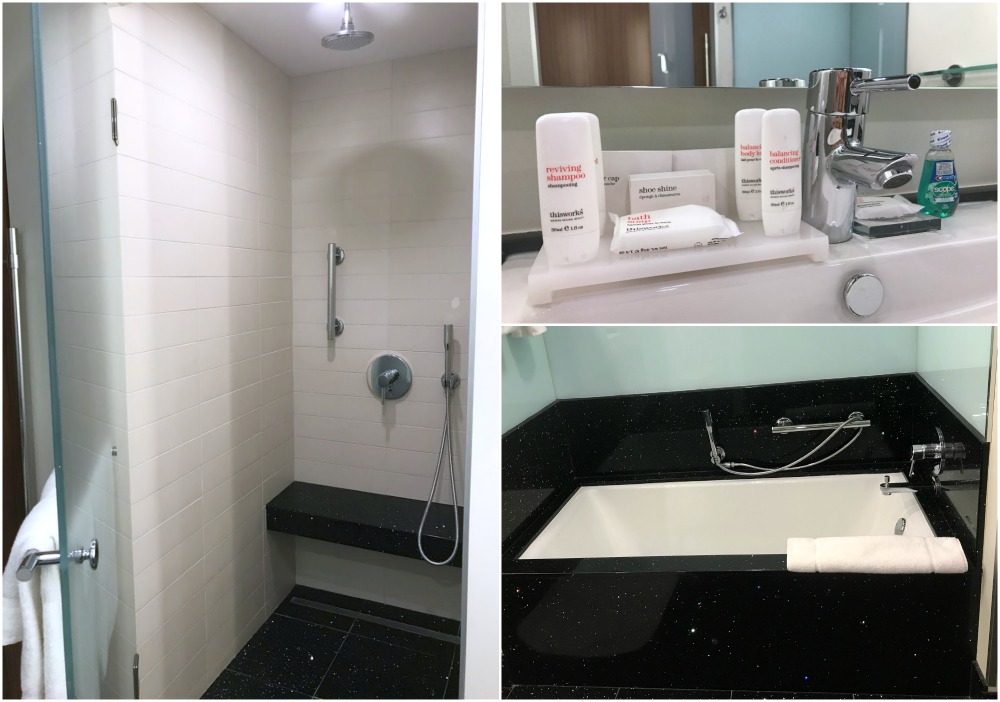 On the same note, I should point out how close the hotel is to the popular lakes and beaches. We went to Lake Calhoun on Saturday, as it was 94°F outside and we had to cool off! It was the perfect little beach day, and a short drive back to the hotel.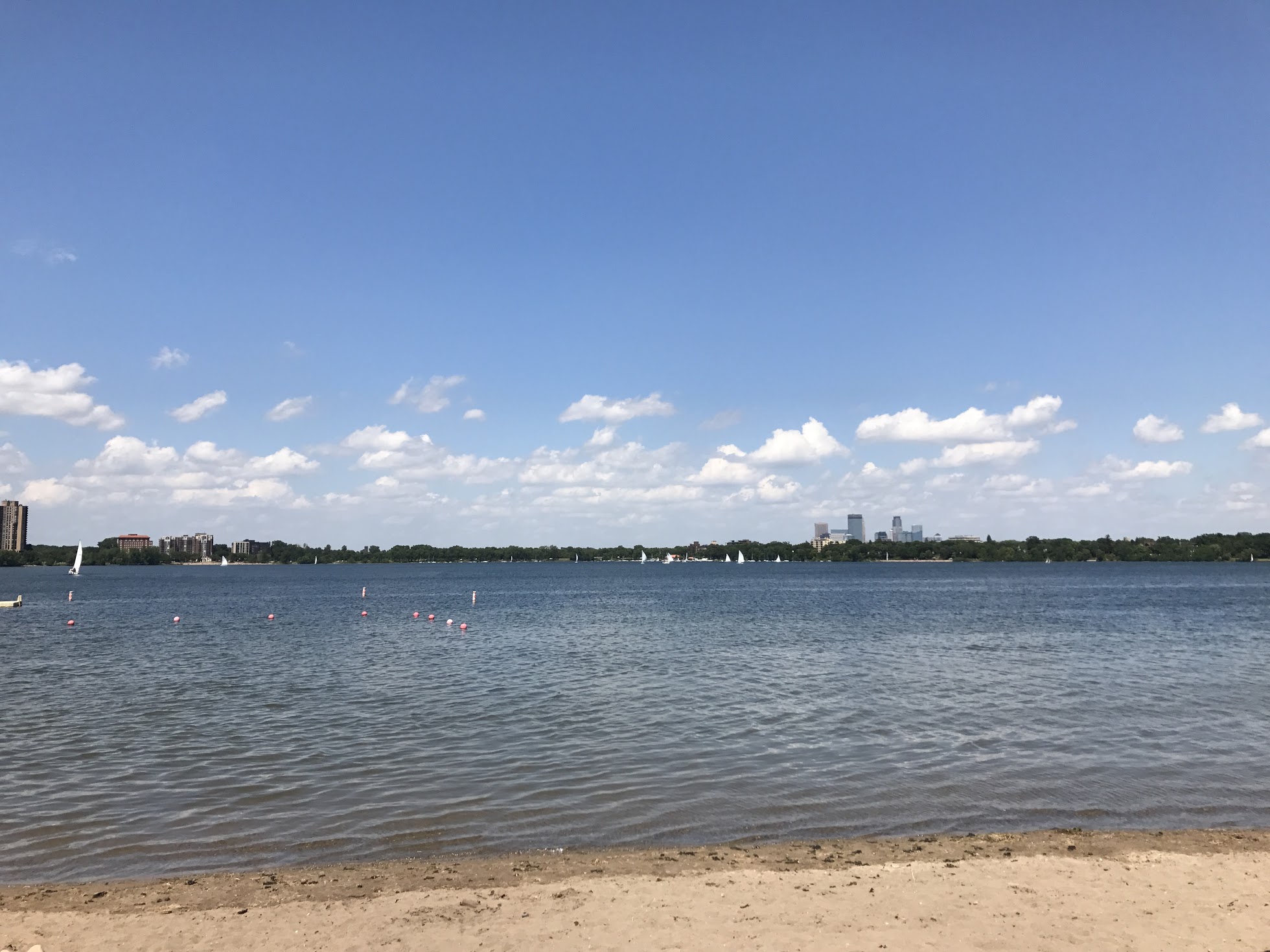 After the beach, it was time to come back to the hotel, shower and get ready for some dinner and shopping! But not without making a visit to the fitness center and the pool – you know, to scope it all out! We had to make sure we seen everything the hotel had to offer.
I was in total envy of the fitness center they had at Radisson Blu. It was THE nicest workout area I have ever seen at a hotel, heck, it would be nicer than some of the gyms I've been at too! They had everything you could dream of, plus it was all new equipment complete with full studio mirrors and free weight equipment.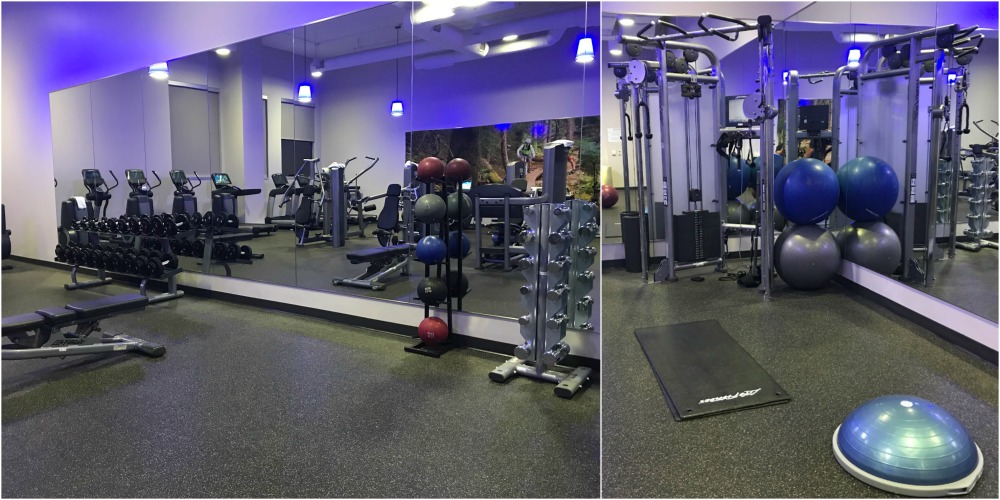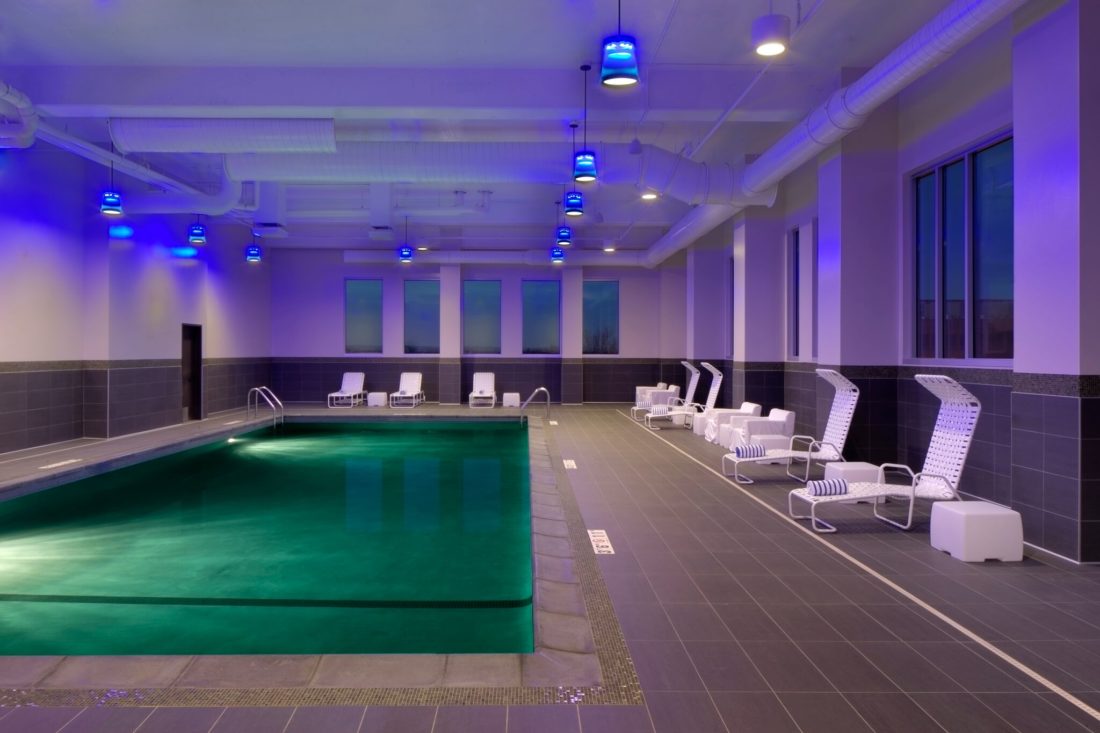 The pool was awesome too, they even had pool toys, towels, and everything you need to just lounge and have fun by the pool.
---
We were also excited to check out the Crayola Experience, which we heard was great for kids of all ages, and that was especially correct for our busy little 2-year-old! Immediately upon entering, she was in awe and so excited to check everything out.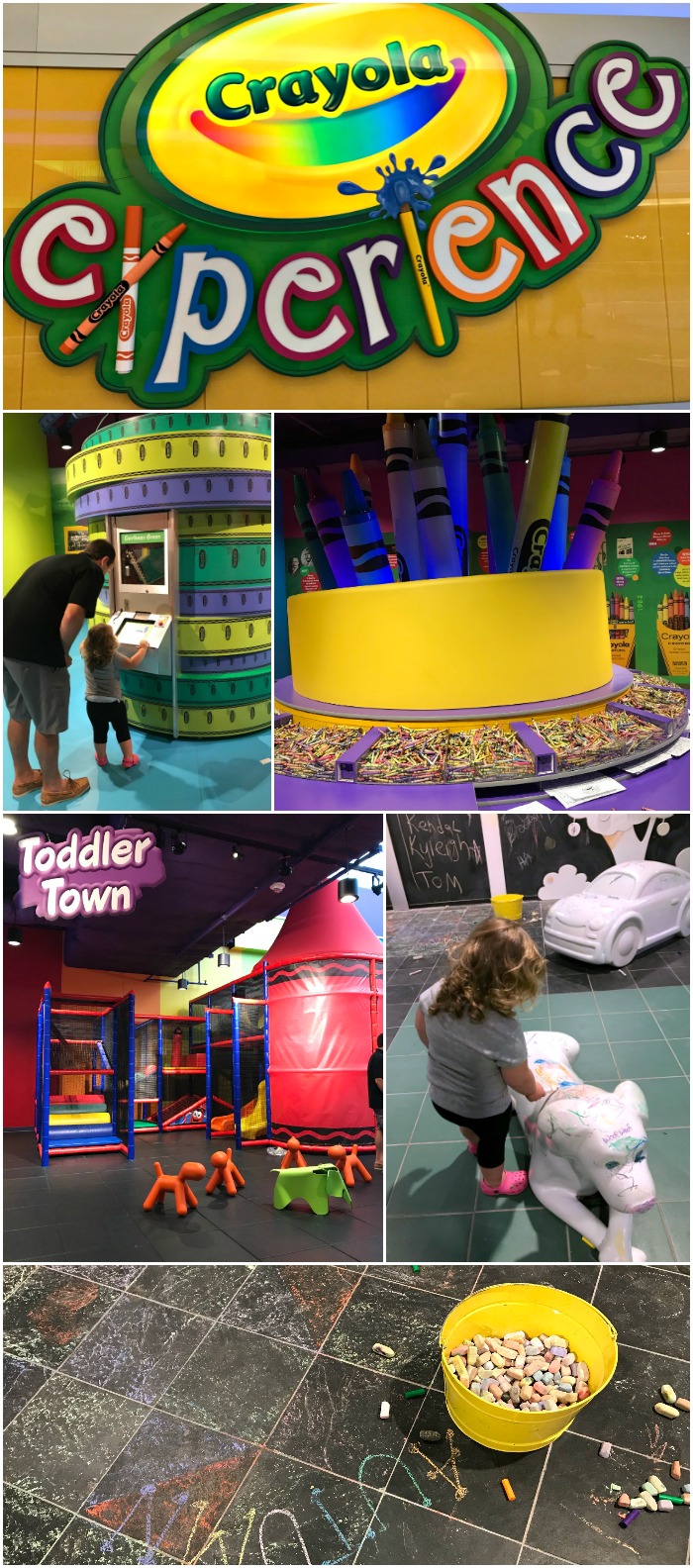 She had a BLAST there, and was just in heaven with all of the Crayons, the coloring options, the opportunity to make her own crayons (and name them!) along with the big bucket of chalk and the unlimited areas for coloring on.
Oh and Toddler Town was a huge hit for her too. You can see that in the image above – it has slides, climbing blocks, and loads of activities for little ones. There is also a similar play area but much larger, right next door for older children to release some energy.
It was an easy dinner choice to stop at the FireLake Grill right inside the Radisson Blu. They serve delicious food that is not only convenient right inside the hotel, but also gorgeous when it comes to scenery. They also serve appetizers, cocktails, and microbrews as well if you want to kick back and enjoy a good, cold beverage.
After a great dinner, it was time to retire back to our room to recoup and get some beauty sleep.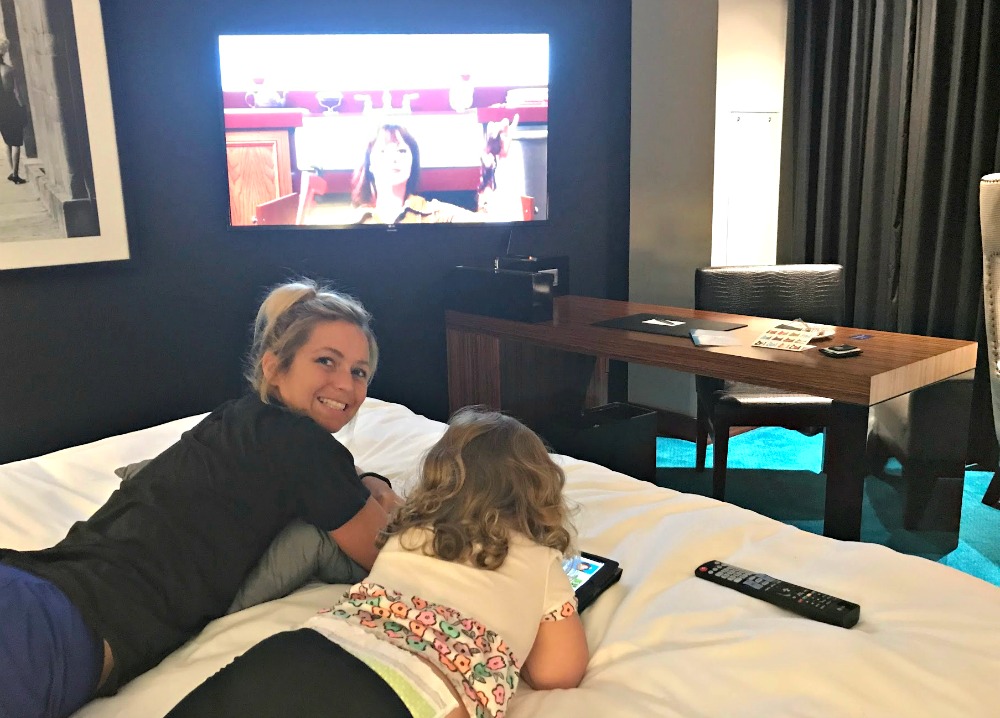 In the morning, we had just enough time to finish up our shopping at the Mall of America and also check out Sea Life. Another hit attraction for kids, my daughter had a blast seeing all the sea life which included Sting Rays, Sharks, Turtles, Crocodiles, and loads more. We loved walking through the "sea tunnels" where the fish swim all around you, and even over the top of you! It is crazy to see, and it feels like you're just another one of the fish.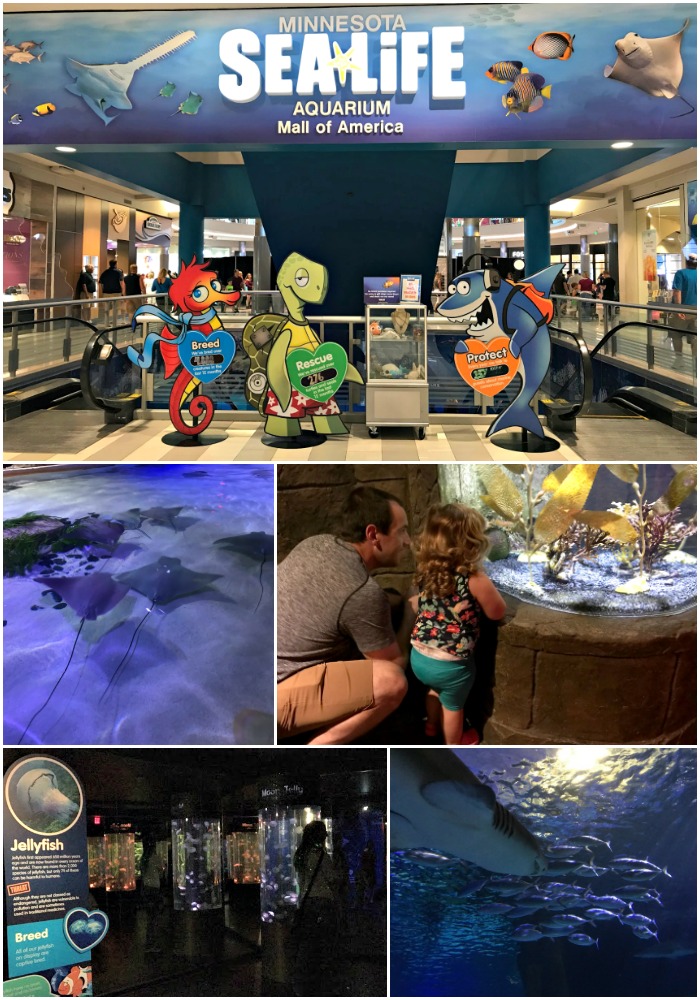 Her favorite exhibit there though was the Jellyfish exhibit! It was a dark room with jellyfish which were lit in all different colors. You could see how beautiful of creatures they were, and there was even one that demonstrated how similar plastic bags look like jellyfish underwater and how their predators could end up eating trash instead. If that doesn't make you think about polluting our waters, then you may just have to see it in real life to get the full effect!
---
We had so much fun visiting the Mall of America that weekend, and our stay at Radisson Blu was definitely the icing on the cake. They made everything such a great experience for us, and all the unique touches did not go unnoticed. From check-in to check-out, we had an amazing time and would hands-down recommend this hotel to friends and family looking to have a little getaway or staycation of their own!
Happy (staycation) travels!
Sarah