Family Adventures in Denver, Colorado
This past week, we traveled around Denver, Colorado. My husband had training for work, so me and little miss tagged along for the fun! We flew in on Saturday and right away, we wanted to take in all the sights and see everything we could. It was late July/early August so the weather was in the mid-90's but dry (not humid like here in Minnesota).
Day 1: We took a drive out to Boulder, CO which is apparently more popular in the winter. But we managed to do some hiking and watched some mountain climbers do their thing. There is a beautiful creek that flows down from the mountains and they have tubing services around the city that take you up the hill, drop you off, and you're free to float!
We looped through Golden, CO where the Coors Brewery gives tours. But it was so incredibly busy (you have to park in a lot and wait in line while shuttles come and pick up a small number of people at a time). So we decided to pass on that one and instead go tour Red Rocks Amphitheater in Morrison, CO. This place is so cool and totally a must-see if you ask me. Just make sure to check their event schedule because if there is an event there that night, they start closing everything off 3 hours earlier to get it all prepped.
Day 2: Hubby had to work so it was just me and little miss. I dug around online and found the amazing Centennial Center Park which wasn't far from where we were staying. This park was absolutely amazing. It had several play areas made for all different age groups. As you go down the path, it offered all kinds of fun activities including dinosaur bone digging in the sand, play kitchens, and then plenty of climbing structures. At the bottom of the hill was a huge splash pad area that was the coolest thing I'd ever seen!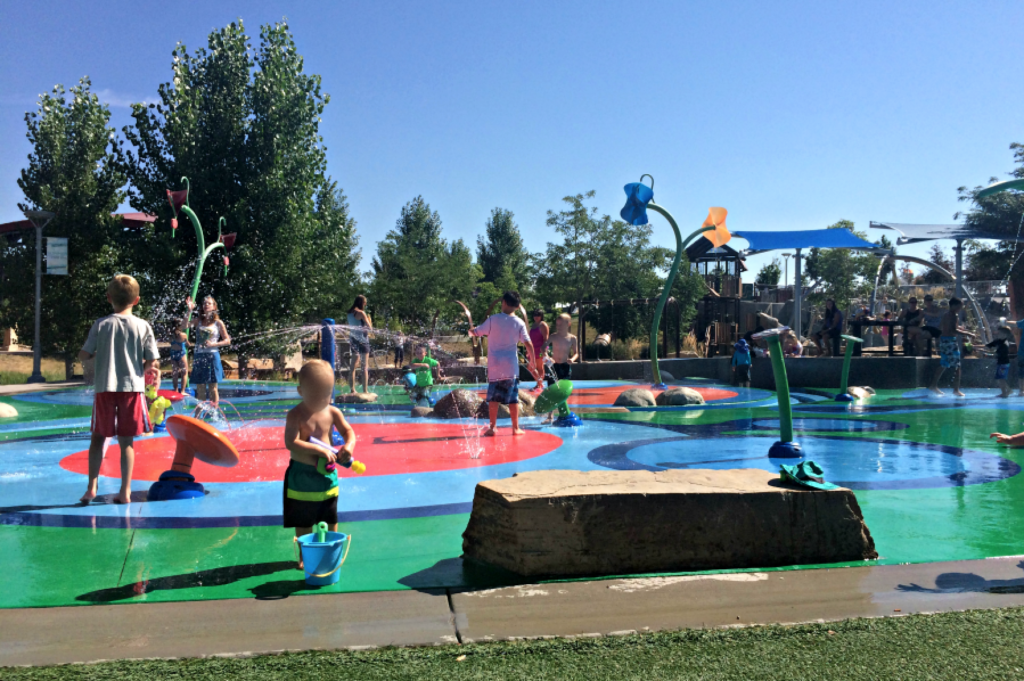 Day 3: We had to beat the heat again with another HOT day. So after some research, I found H2O'Brien Pool in Parker, CO. It had pools, including a zero entry spot, splash spouts, water slides for big and small kids, and loads more. For $5, we both got in for the whole day. I also found out (after the fact of course) that although the pool opens at 10am, little ones can get in at 9am before all the other big kids take over the place. Nice to know!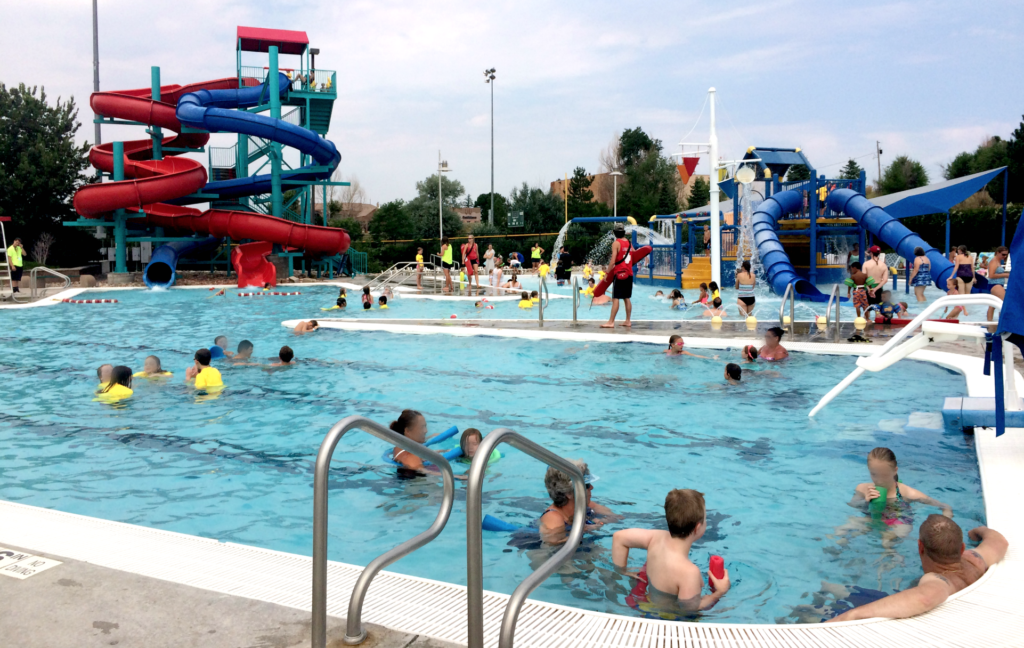 Day 4: During the day, we went back to Centennial Center Park because there was much we didn't see the first time, plus it was hot, and it was so close that it was a nice little trip. At night, we checked out the Denver Children's Museum which was so neat! They had an under 3 area that was so much fun for the kids! There was all kinds of sensory activities for them, it was perfect.
After the museum, we went to the 16th street mall. The last time that I'd been there, it was during the day and it was a blast. Lots of shopping, lots to see, and just a fun place to be. When we went there at night, it wasn't so beautiful. It was kind of a sketchy area and we didn't make it more than two blocks before we decided to turn around. Boo! Next time, noted.
For dinner, by the Union Station, there is a restaurant called Hopdoddy Burgers and their food was delicious. Their cheeseburger was amazing and the fries were super good too! Plus, they serve fresh local beer and it was delicious.
Day 5: Was a day of packing, swimming at the hotel, and then heading home. This is where the 'fiasco' part comes into play. Now I was all for flying Spirit Airlines, we got a great deal on tickets through them (I think it was $140 RT from Minneapolis?) and the flight there went nice and smooth. The way home was a different story!
I had booked my flight to leave on Thursday because my grandma's funeral service was on Friday evening. This gave me plenty of time to get home, recoup, and then attend. Because we had to leave during the work week, hubby had to stay and work so it was just me and little miss flying home.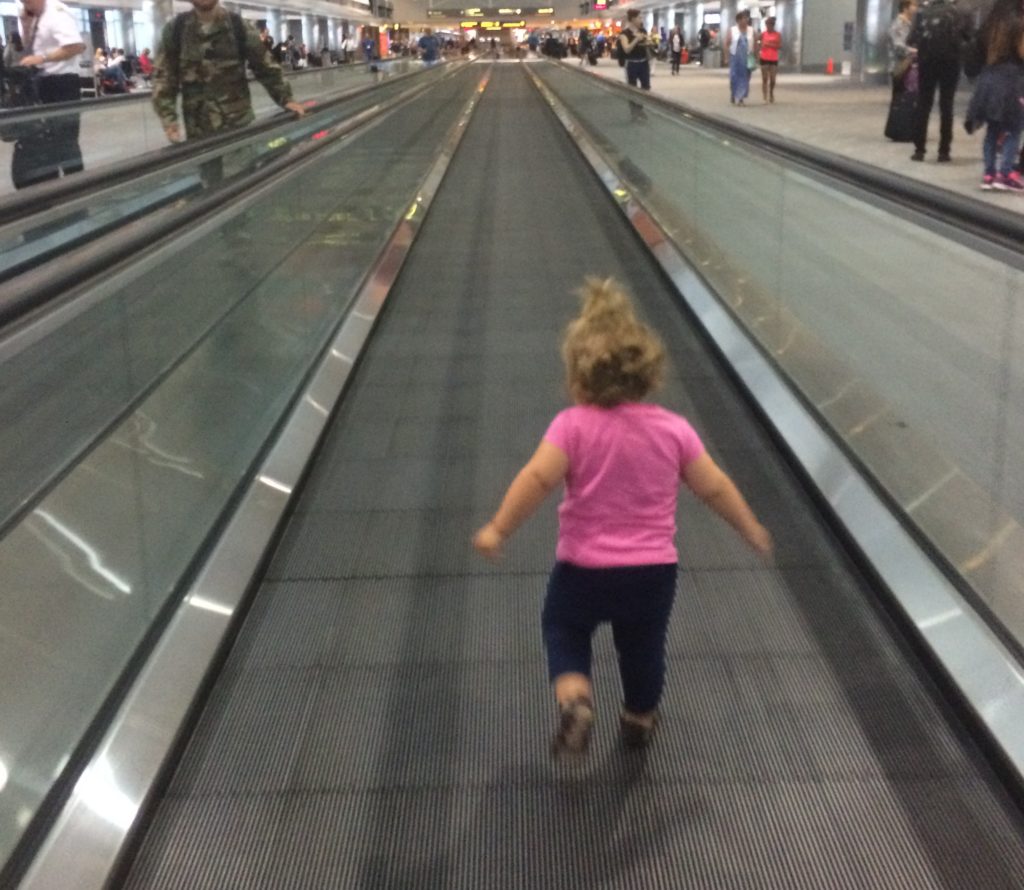 Weeeelp, when I went to check in from the hotel, it told me my flight was delayed two hours. I was glad that I seen that because I didn't want to be sitting at the airport with her for an extra two hours so it gave us time to relax at the hotel a little longer. Then I got an email saying my flight was delayed 3 hours – so we left with two hours ahead of time giving us some time to spare. When we got to the airport to check in, I found out they bumped up our flight, and got a smaller plane at the same time, so anyone who wasn't there, wasn't going home that day. Thanks Spirit!
So after standing in line trying to talk to the one agent they had working (along with everyone else trying to get back to Minneapolis), she told me she'd either give me a refund or I could wait to take the same flight the next day, meaning I'd miss my grandma's service. Those were my two options. They wouldn't help us get flights home on any other airlines, we were stuck there at 5:00pm when most flights were already full.
In tears, I hopped on Kayak to try and find a flight and I was so lucky to find United had one in three hours for $250. So purchasing my cheap flight on Spirit from the start ended up costing me more in the long run when I ended up paying more because they weren't reliable. So learn from me, I'm not booking through them again. Bye Spirit Airlines.
Thank you United Airlines for pulling through for me. And even though we ended up in the very back row in the middle seat (with a 1 year old – oye) we still made it home Thursday night and that's what matters.
That aside, the whole trip to Colorado was a lot of fun! But it was so nice to be home, and little miss totally agreed. And she couldn't have been more happy to see her puppy when she got home too! 🙂
Until our next travels!
Sarah

Don't miss a beat! Subscribe here for email updates and get a weekly roundup of my latest posts!