Tag Archives:
real housewives mn
Well I've done my digging today and I'm here to present to you some of the best coupons and freebies out there. Have any to add? Tweet it to us or leave it in the comments. We love to hear more!
Do you spend an occasional night at Chili's? Then you'll probably enjoy this coupon for free chips & queso! Sign up for their Chili's email club to get your yummy deal.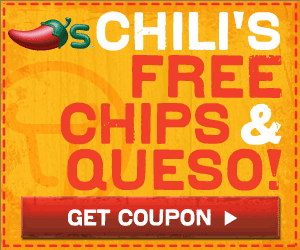 Personally, I'm an Arby's fan. Their roast beef sandwiches are my absolute fav. So when I saw this printable coupon for one free value menu item with any purchase, I think I got instantly hungry. I mean, if you're going there anyways… why not get a free junior roast beef!
If you have a loud, snoring husband like I do, you might be yearning for a good night's rest at least once a year. This freebie is for a free sample of Breathe Right strips – for the snorer you love.

I'm surprised that Macy didn't beat me to the punch on this one, but I have a hot coupon for Babies'R'Us as well

They're having a sale right now where you get a FREE tote with any clearance clothing purchase. Plus, save 30% off everything you can fit in that brand spankin' new tote of yours! That means you'll be saving up to 75% on your goodies. Not bad, if I do say so myself. Get the Babies'R'Us sale details here!
Have you ever considered teaching your baby sign language? Just wait until Macy tells you about how her little one is doing with it! It's incredible, and I'm especially impressed because, I don't even know sign language really… but anyways, here's your chance to get a couple Free Sign Language Charts (baby signs and alphabet), just sign up for their newsletter and they even include a free mp3. After you order that puppy, view her list of freebies for babies. You won't want to miss out on those!
One last goodie for you moms out there, get a free subscription to Baby Talk magazine or American Baby when you sign up here.You'll get a whole year's worth for free! Subject to living in the US and publisher's discretion however.
Well that's what I've got for now! If I find more, I'll let you know

Until then…
Hearts,
Ruby
When you think of "Real Housewives of —" the image of
the TV shows most likely pops into your head… They have a lavish life filled with spa days, lunches with the girls, fabulous vacations and shopping at high-end boutiques. Their lives are filled with diamonds and more LVs than they can count.
Then there's me…
My spa day consists of a pedicure with my bestie, Ruby, at Turbo Nails. My shopping is done at Goodwill, Plato's Closet, garage sales and the clearance section of Target. A fabulous lunch with the girls usually takes place at our favorite Panera Bread. My vacations involve a tent and lots of bug spray. And minus my lone LV (a fabulous steal from a garage sale) and the couple pairs of Joe Jeans (fabulous deals at Plato's Closet), my wardrobe is far from fabulous… And covered in spit-up 98% of the time.
I am currently at school for 12 hours every day and the other 12 hours are spent tending to a newborn and trying to keep the house livable. This leaves little time to partake in the above festivities, which ultimately, I have very little money for anyway.
Also a huge difference between the other "real housewives" and I, there will be no skimpy bikini covering this mama body anytime in the foreseeable future. I do not have a nice, tan, perfectly toned body free of stretchmarks. And I definitely don't have large, full breasts to flaunt. Oh no. This 5'4 size 10 body will not be making an appearance in a bikini any time soon.
Good thing this blog is about the REAL housewives of Minnesota and not the GLAMOROUS housewives of Minnesota!

Love,
Macy