Tag Archives:
mn dining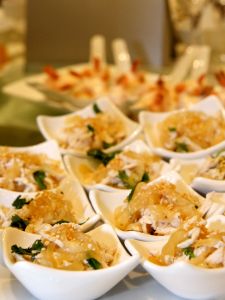 After Macy's reviews that she has put together on her marvelous adventures to some of the best restaurants in Minnesota, we've decided to add a new element to our website; restaurant reviews! We are always trying new and different places of dining around the twin cities and so it's only fitting that we share them with you! I'm so excited because I've been trying a few new restaurants myself these days! I just haven't posted them yet, but I will get there, I promise.
Anyways, we thought it would be nice to give an honest opinion of restaurants around Minnesota that you might want to visit. I think we've all had the nights where you go somewhere that you expect to be great and you are let down. But by the time you realize it, it's too late and you wasted your night out there. That's our mission. So stay tuned on that. (Or see her first review on Conga Latin Bistro here)
On an unrelated note, I garage saled today! Of course, because it's summer and these things don't last forever

You'll be happy to know that I refrained from spending a mill. I spent only $1.75, I bought a new fondue set (new in box, complete with warmers) and a little Lacoste polo for my nephew. He's going to be a baller in that, fo sho! It's really cute.
On another unrelated note, I think our house is making me sick. Is that possible? I get (for lack of a better word) nauseous-like during the day while I'm here, but when I step out to get the mail or go get groceries, I'm fine. DH thinks it's the dust/dirt/pet dander in our house that didn't get cleaned well enough when we first moved in last December. My thing is, wouldn't it have acted up earlier? I'm not sure what exactly causes it, he said the heat might be the reason it's coming out now… either way, I hate being sick and just feeling icky. The worst part about it is that I feel worst when I'm in our house, which stinks! Because I love our house

So hopefully that gets better soon. Any tips or advice is welcome in the meantime.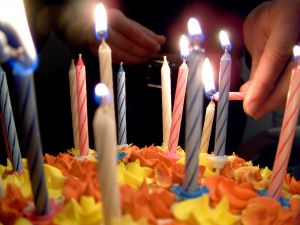 So guess what though. On a positive note. Macy & my birthdays are coming up next month (August!) and we're really pumped. So pumped that we spent about an hour yesterday signing up for birthday discounts on a bunch of different websites. Truth be told, 'We're going to have the best birthday ever!' (said Macy yesterday) While we wanted to hoard all the good birthday deals, we figured we should probably be nice and share, just like our mom's always told us growing up. Soooo, if you're interested – which, you know you are, who are you kidding – you can see the birthday discount list! The birthday freebie list was put together by thefrugalgirls.com, so thanks oodles ladies!!!
Stay tuned for today's hot deals and best coupons

Hearts,
Ruby