Tag Archives:
minnesota houses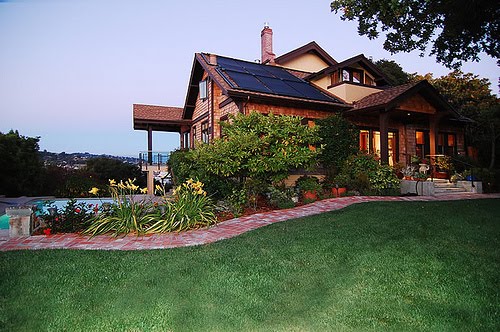 Has it been too long since Ruby and I have written? I would say so!!! But now that my three week break is over, I am ready to write again!

Let me start out by saying, going back to school after a three week break is pretty close to as hard as going back to school after maternity leave. I am totally out of practice! And no, I'm not referring to dentistry. I am referring to leaving my baby girl (now 6 months old!) all day, every day, running on approximately 6 hours of sleep, driving 75 minutes each way to drop Lydia off and get to school (or 2 hours if it is a day like today…). All these things I was sort of getting used to before my break, I am no longer used to. Sigh! I thought it would get easier. Guess I was wrong. I just have to keep telling myself this is temporary. Only 8 months to go. Then I can work part time. Only 8 months.
Now, to the good stuff!!! DH and I finally agreed on a house and put an offer in!!!! Can you believe it??? Now, I don't know how it is when you have done this before, but for us, this is really exciting!!! To be honest, I can't believe DH went for it. The timing is a little sooner than we planned, but that is usually how it goes

I get antsy. So after looking everywhere from Northwest of the Twin Cities to Southwest of the Twin Cities, we finally found our house! It is absolutely beautiful! I am so in love! I could argue that is something pretty close to a dream house…for our first place!!! WHAT!?!?! This was totally not expected. Here is how we got to where we are:
1.Location- By going from Southwest of the cities to Northwest of the cities and a little further out, we were able to get much more house for the money. We still aren't rural by any means, but the area isn't quite as booming as the Southwest region.
2. The market- While every current home owner is shaking their fist and wincing at the horrible real estate market, we, as first time home buyers are in a perfect spot to choose from a plethora of homes that are ripe for the picking. It is very exciting to have dozens of homes to look at that are well within our price range.
3. Short Sale- This one is somewhat tied to #2. The saying "your loss is my gain" (or is it supposed to be the other way around?) is very applicable to this situation. The economy has hit so many families so hard and if anyone needs to move, they are stuck between a rock and a hard place. This ironically makes for a good opportunity for us. We almost feel like we are stealing at this point

But on the flip side, I guess home owners would prefer someone buy their home as a short sale vs. having it go into foreclosure?
On top of all these factors, the interest rate for a 30 year fixed mortgage was offered to us at 3.875%! Whoa! Sweet!
After all of that, we still haven't gotten the house yet. Because it is a short sale, even though the sellers accepted our offer it still has to go to the bank to be accepted (or rejected). This usually takes months, no matter if the answer is yes or no. I', just going to go ahead and cross my fingers and hope for yes

Alright, that was my life update…Now I have to go shower (needed) and go grocery shopping (much needed)!
'Til next time,
Macy
P.S. Minnesota Blogger conference is coming up soon! Awesome!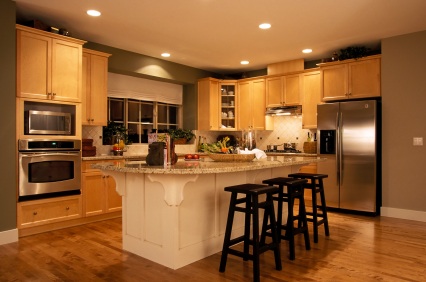 DH and I continued our house search for our first home. We got a little more serious and contacted our friend/Realtor. He took us to see 6 houses in the Northwest suburbs of the Twin Cities. With my husband working in the Southwest suburbs, one might ask why-oh-why are we looking at the NORTHwest suburbs?!?!
There are several reasons for this.
One: More bang for our buck. Plain and simple. We can get more house (and I mean, a lot more) for our money. The home prices drop dramatically the further north we travel. We looked at places just outside Hennepin County which means lower taxes, lower land costs, etc…
Two: Home is where the heart is. By this I mean, our families live in the Northwest suburbs. And it would be great to raise our children close to family. We also have good friends from high school living in the Northwest suburbs.
Three: Lakes and trees. This one actually doesn't count. In all honesty, you can find lakes and beautiful trees pretty much anywhere in Minnesota. So I guess there are only two (good) reasons why we are looking in the Northwest suburbs.
How did it go, you ask??? It had its positives and negatives. We found two great homes that we would be very happy with. The issue comes in where DH's favorite happens to be different than my favorite. This gets frustrating. We approach things very different. And we have different priorities when it comes to buying a house.
DH's main concern is the yard. He wants a large yard, with mature trees and a fence. He would also like a nice patio and deck, with a beautiful front yard with plenty of possibilities for landscaping.
My main concern is all contained within the house. I would take a large, beautiful house with nice finishes over a large yard any day! Of course I want some room for the kids to play outside and a deck to hang out on and grill in the summer. But I don't need anything larger than .25 acres.
That is where the differences come in with our two favorite houses so far. One has a nicer yard the other has a nicer house. Our solution is to keep looking. Oh! That reminds me about the other difference between DH and I. I know what I want when I see it. No further looking required. DH, on the other hand, needs to analyze every possibility before being comfortable about even THINKING about putting an offer in on a house. *sigh* So we will keep looking until he realizes the house I want is really what we want

Our next step is to head south. We are going to be looking in a Southwest suburb on Wednesday. It is a little further out than where DH is working, so it would still be a little bit of a commute, but less than where we were looking today.
There are several benefits of living Southwest:
One: Proximity to DH's work.
Two: Proximity to our church.
Three: Proximity to new friends.
I'll let you all know how things go on Wednesday

Our Realtor will be working hard for us to find out if my favorite house from today will be a possibility in our price range. It's a short sale (like most of the houses we looked at today), so there might be some wiggle room on the price, and there might not. We. Shall. See.
Love,
Macy