Tag Archives:
how to make coasters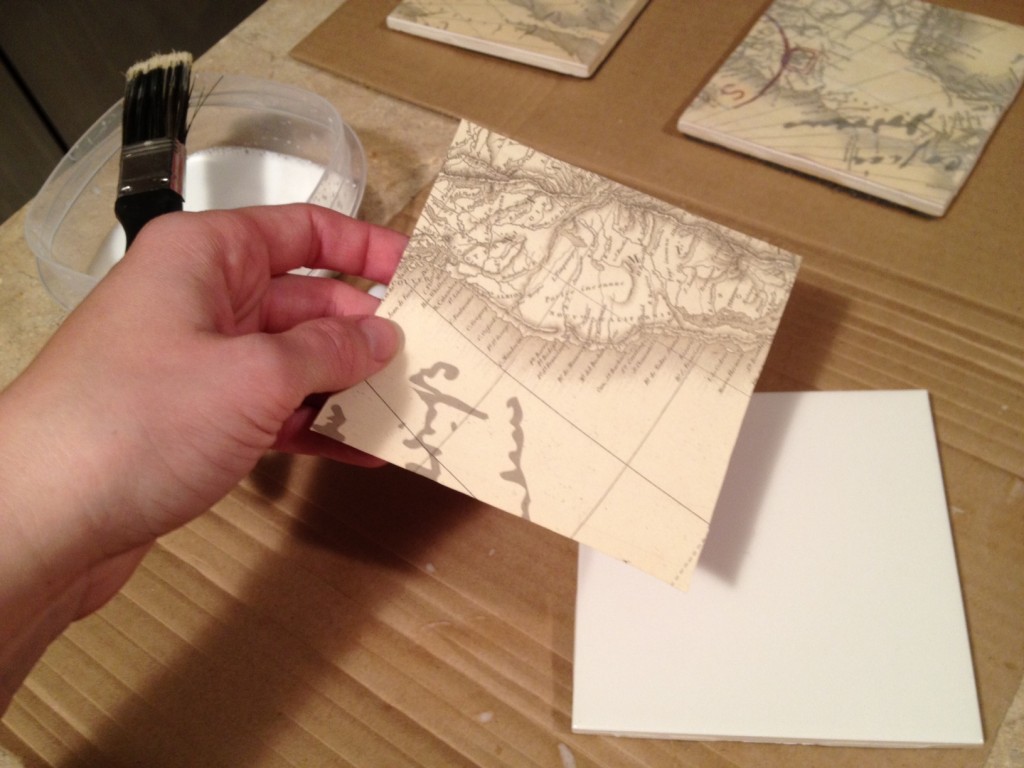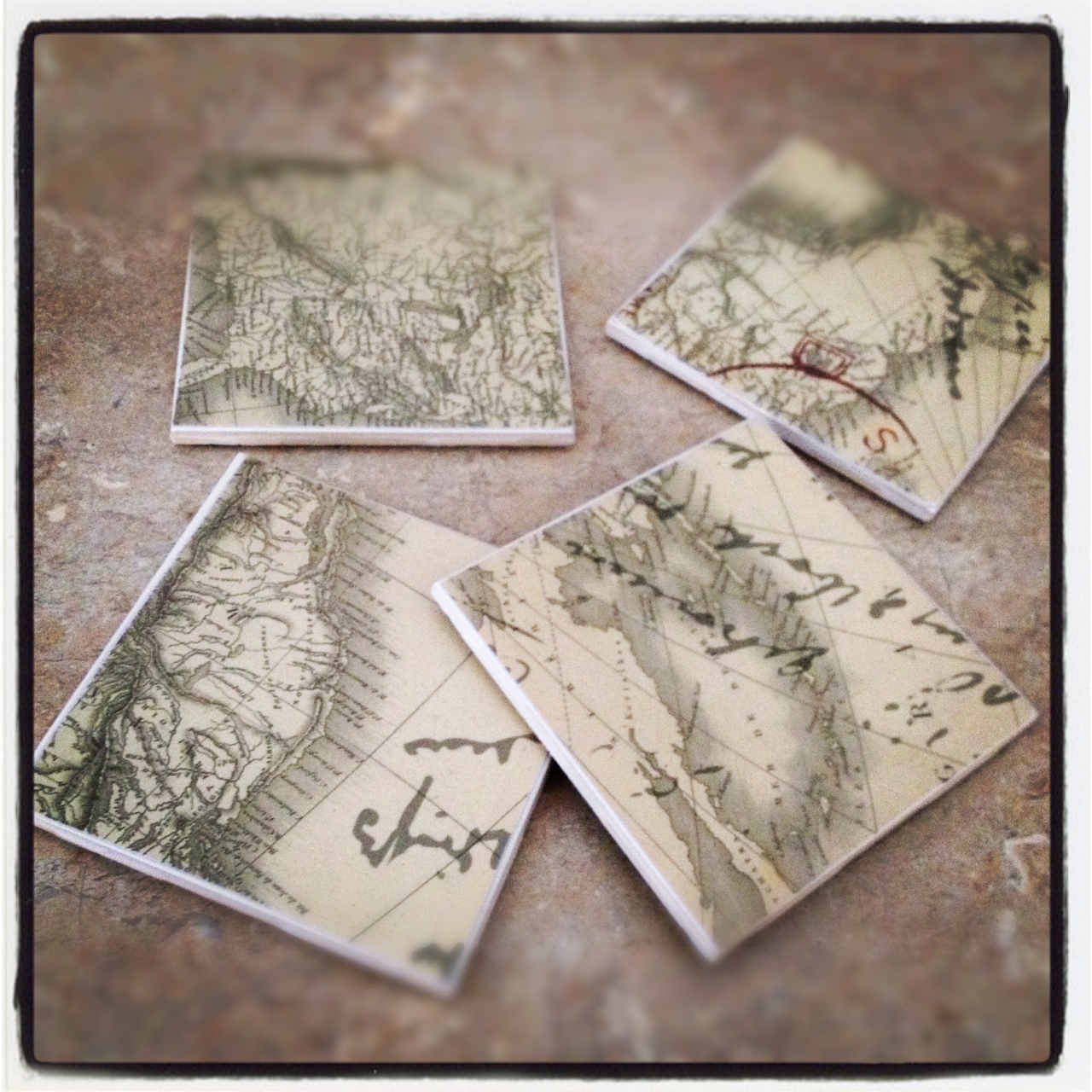 Welp! After finding a neat idea on Pinterest (of course) to make my own custom coasters, I knew I had to give it a try.
I was a little scared that it was going to be more than I bargained for, but it wasn't so bad! In fact, it was actually even a little bit of fun. Here's how it went down.
What you'll need:
4″ x 4″ plain white tiles (these are so cheap at Lowe's, Menards or Home Depot!)
Scrapbook paper of choice (you can also use tissue paper if you'd like)
Modge podge
Paint brush
Some sort of acrylic gloss/sealer
Sand paper
Felt
Hot glue gun
(Optional) Xacto knife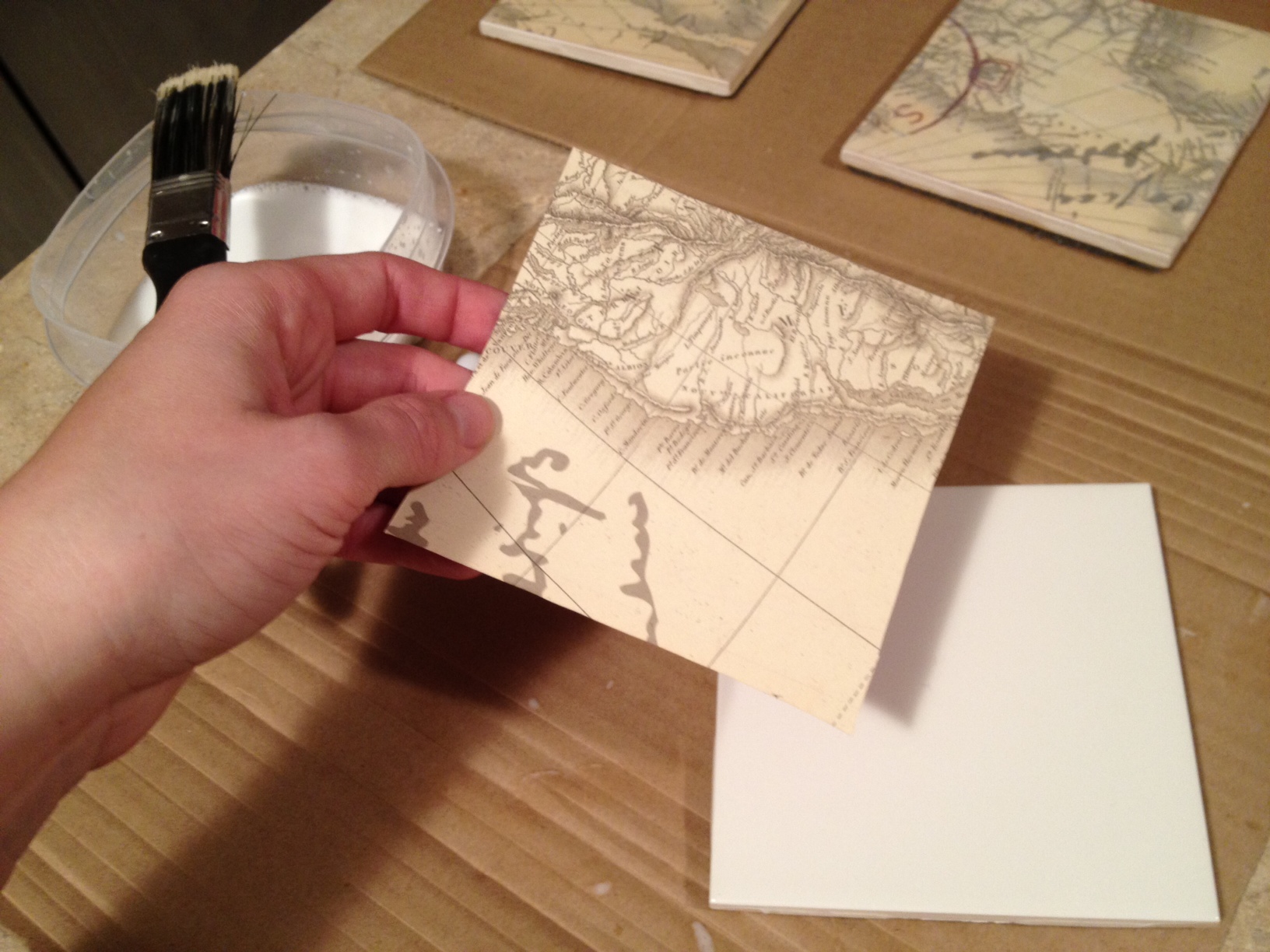 1. Firstly, you'll need to cut the scrapbook paper to fit on top of each tile. Use your Xacto knife to carefully cut them to size.
2. Use your modge podge and paint brush to adhere the scrapbook paper to the tile (Coat the back of your freshly cut scrapbook paper with modge podge, and also coat the tile). Press on the tile and use your finger to smooth out any bubbles. Making sure that the scrapbook paper is where you want it.
3. Once your scrapbook paper is in place on the tile, use your paint brush to coat modge podge on top of the paper as well. Let dry. Then add another coat on top of the paper.
4. Use sandpaper to work off any edges of scrapbook/tissue paper that overhang on the tile. This also gives it a nice smooth look.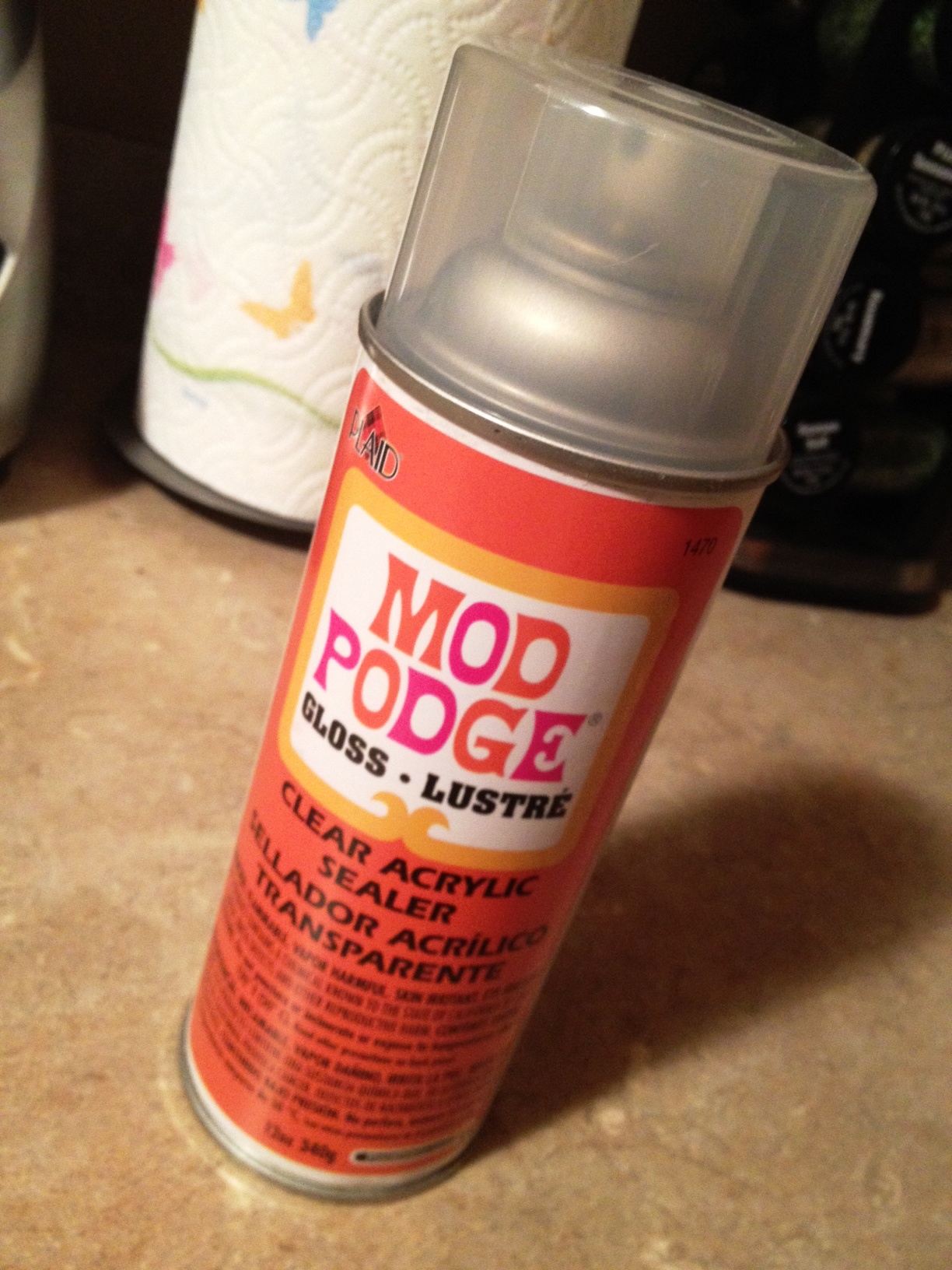 5. Once all is dry, take your tile pieces outside to spray them with your clear acrylic gloss/sealer (I used Modge Podge brand)  Wait until that coat has dried and apply one more for good measures.
6. Now all you have left to do is cut your felt to size to fit to the bottom of the tiles (so they don't scratch your table!) Use your Xacto knife to cut the felt down. Once you have your felt pieces, use your hot glue gun to join the felt to your tile. Let cool.
7. That's it! Now you can enjoy your totally custom-made coasters!
Let me tell you, my husband was very impressed with my creations. And I'm not gonna lie, I was too!!
Let me know if you try this yourself, I'd love to hear all about it!!
Til next time.
Hearts,
Ruby