My First Trip to the Eagan Outlets
I finally managed to check out the Eagan Outlets last weekend! I've wanted to go for over a year now (since they opened pretty much) but for us, it's about an hour drive so we don't get out there much. Well they invited me out for a little lunch and shop event and I couldn't turn that down! Any excuse to eat and shop, those are my two favorite things after all (okay, maybe my third is drinking strong coffee). Well we parked right by the Starbucks there and that was just the perfect start to a wonderful day there!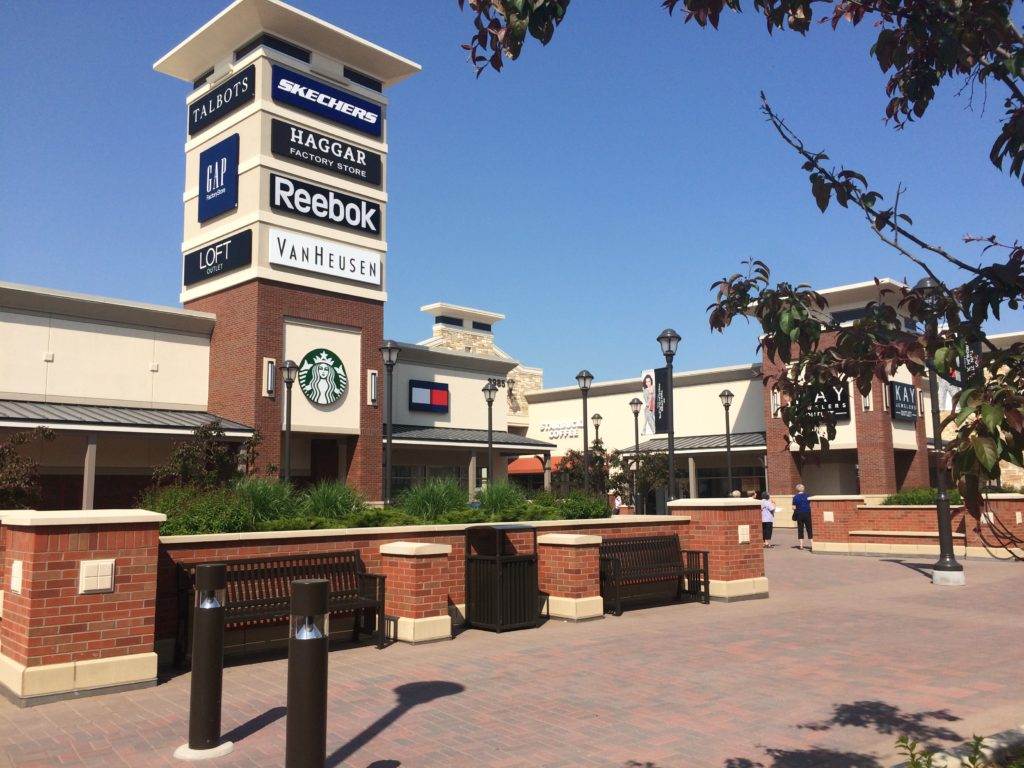 Their layout is the racetrack kind where you start somewhere, and as you shop, you work your way back to where you started so you're not walking around trying to get back to where you came in. I typically shop the Albertville outlets and theirs is set up like a giant block – you park, walk, and then turn around and walk back to where you parked again. Not that that's a bad thing for them, but it's pretty convenient for the Eagan outlets. Plus, I learned that if you walked the loop, you spanned a half mile! Walk it twice and you're a mile into your steps for the day 🙂
We hit up a bunch of stores and I am amazed at how well little miss did for the adventure. What can I say, I think she might like shopping!! We had a huge success at Old Navy (they were having a 40% off storewide sale, so I snagged some cute crop pants, a few dresses, some baby clothes, and the hubs got about ten pairs of shorts).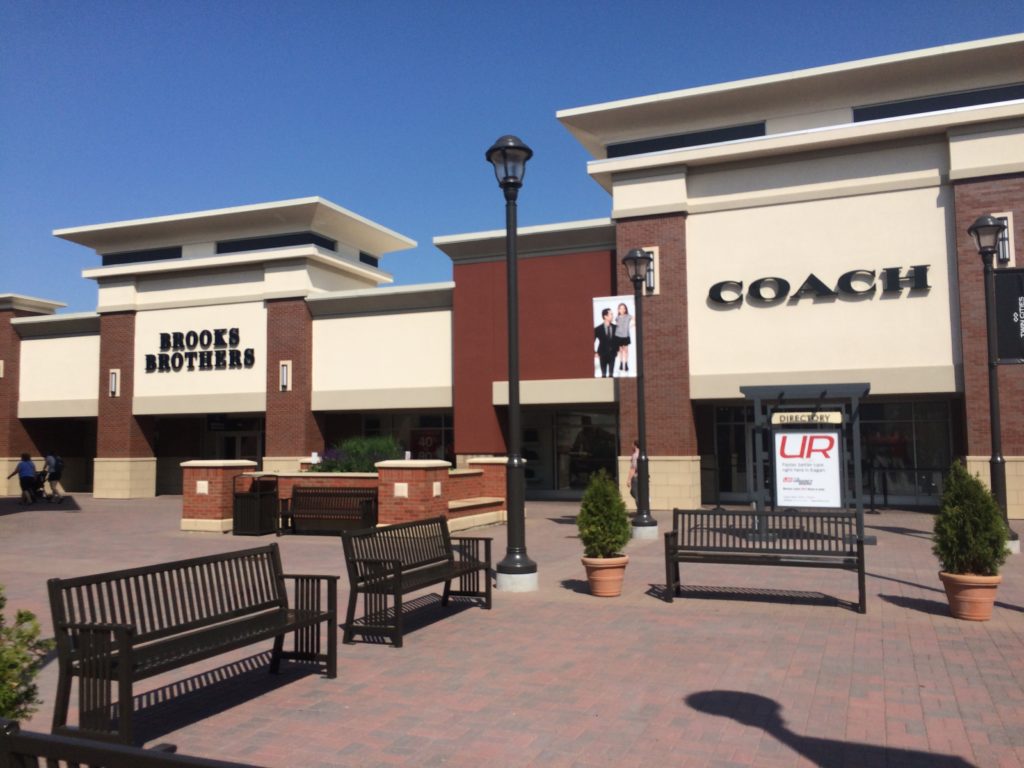 They also have a Nike and FinishLine for you fitness fanatics, and a Gymboree, Children's Place, Carters and Osh Kosh for you baby mamas. Tyler loved that they had a Filson, I'd never heard of it before but apparently they have great apparel for hunting… good to know!
I stopped at Christopher & Banks on my way out, because I spotted an amazing deal on a black chiffon and silk pleated maxi skirt for (drum roll please) $2.99! It was a door buster for their customer appreciation sale and trust me, I was feeling appreciated after I checked out with that baby!
For the lunch they had me in for, we showed off our finds and I was feeling pretty confident about everything I had discovered that day! Here is one of the maxi dresses I found at Old Navy for 40% off!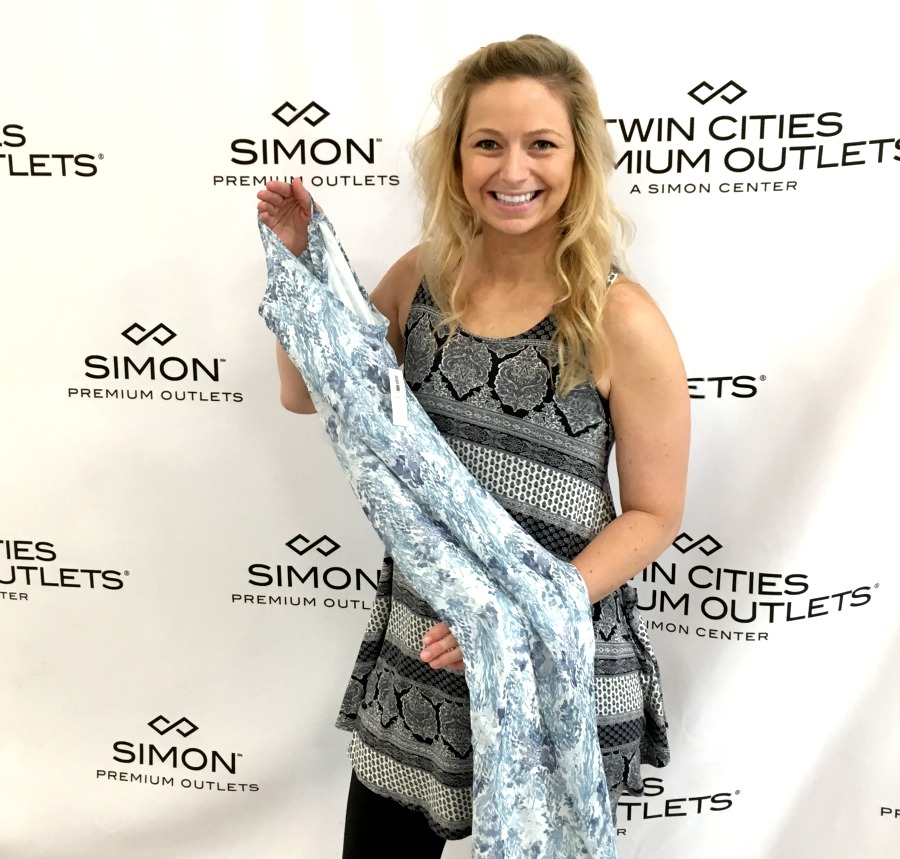 Some other honorable mentions on stores included Asics, 7 For All Mankind, J.Crew Outlet, Movado, The Limited Outlet, and on May 27th there will be a brand new Guess Store opening up as well! There are over 100 outlet stores at the mall, for an amazing savings. If I had school-aged kids, I'd totally be bringing them here for back-to-school clothes. Someday!
In the meantime, I'm having a pretty good time shopping for little toddler clothes 🙂
I'm sure my next trip to the Eagan Outlets will be in the very near future, and I don't think my hubby will protest, he had a pretty good time as well!
Thanks Twin Cities Premium Outlets for inviting us out for a really fun day! We really enjoyed ourselves!
Until next time,
Sarah

Don't miss a beat! Subscribe here for email updates and get a weekly roundup of my latest posts!