Best Buy's Modal Concept Tote: My New 'Everything' Bag
The reviewer has been compensated in the form of a Best Buy Gift Card and/or received the product/service at a reduced price or for free.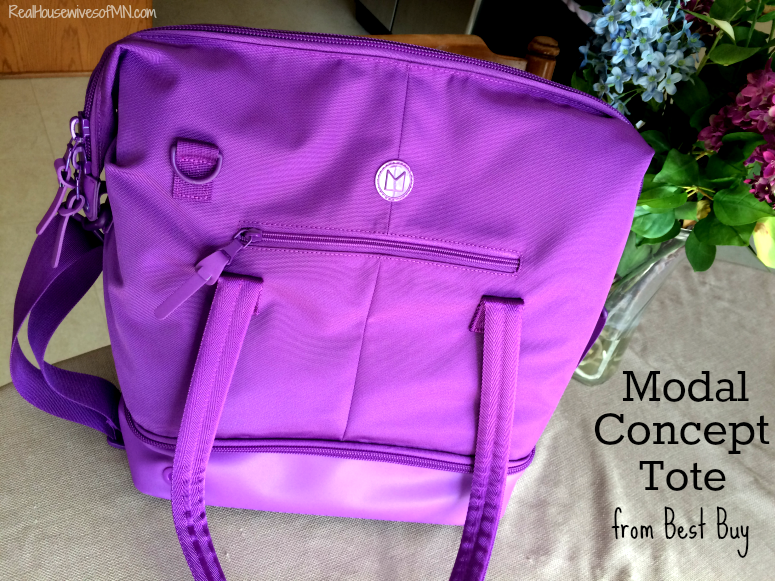 I'm kind of obsessed with bags. I love handbags, tote bags, clutches; basically if it's a unit of storage, I love it. Kind of weird if you think about it, right? lol Well anyways, I recently got to try out the Modal Concept Tote from Best Buy and it is the ultimate in a storage tote – they have literally thought of everything! I just have to share with you all the perks this bag has to offer. And if you're a dad that's reading this, just remember that Mother's Day is coming up!!
Modal Concept Tote: All the Secret Pockets!
I think we're all guilty of switching from this bag to that bag throughout the day. Your office bag, your lunch bag, your gym bag, your baby/kids bag, need I go on? Well the nice part about this bag is that you can have all those bags into one. No need to swap out here and there, just one bag. Just think of the convenience and time saving this has in store!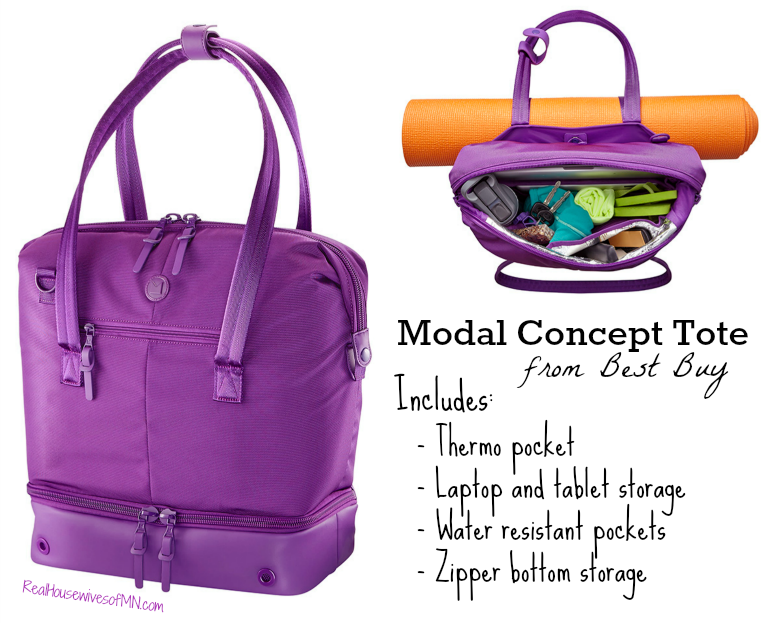 Let's cover some of my favorite features of this awesome bag:
It offers discreet, water-resistant pockets for you to store valuables in.
It has a thermal pocket which is perfect for throwing your yummy snacks in, or go ahead and toss in that hot curling iron/straightener at the gym.
It offers a padded laptop storage spot, AND a padded tablet slot as well!
The bottom zippers off to store fitness gear (shoes, clothes, etc.) with air circulation to help prevent any stinky smells. There are also straps to assist in carrying a yoga mat or towel.
Cell phone and key storage on the inside to keep them in a place you can find them.
Front, padded sunglasses pocket – don't lose them or crush them ever again!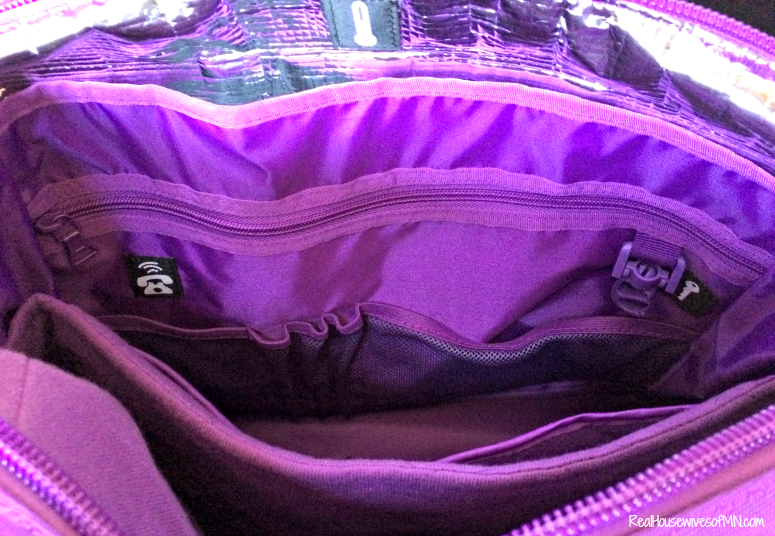 Other Things You Should Know
Best Buy is now selling this awesome Modal Concept Tote for $59.99, and is an awesome Mother's Day gift for the active mom. I could sit and list all the potential different uses but I think I'd run out of time and probably writing space…
You can purchase it online (free shipping on orders over $35, go team!) or opt for in-store pickup which is free and typically can be ready in as little as 45 minutes!
Do you, or does a woman you know need a bag like this? Be sure to check it out on the Best Buy website or in store as well. They will love it!
Until next time,
Sarah

Don't miss a beat! Subscribe here for email updates and get a weekly roundup of my latest posts!