Our Amazing Family Night at Valleyfair
This post is sponsored by Cedar Fair Entertainment Company in conjunction with Blog Meets Brand, and I have been compensated for my participation. All opinions are my own.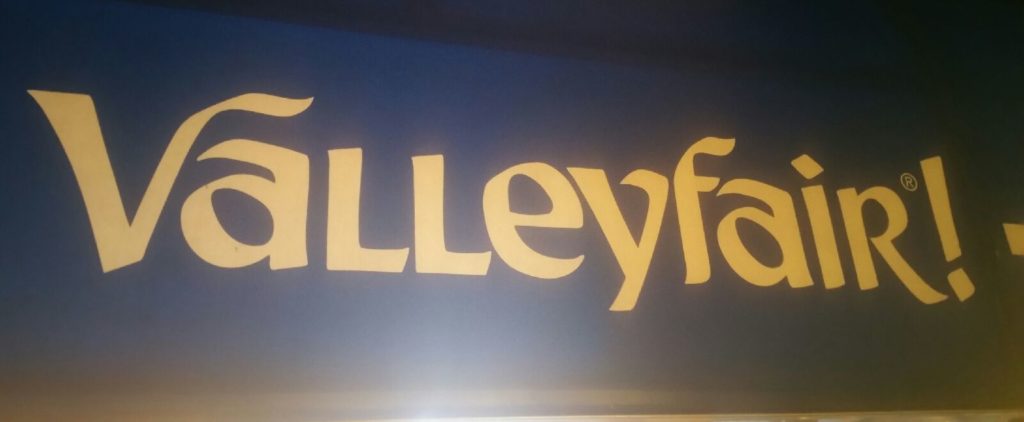 Last week, we got to take the family out (ages 6, 3, and two 1's) to Valleyfair for one of the most wonderful night's we've had as a family in a long time. It was truly the perfect evening, we packed the kids up and headed out around 5:00pm. We grabbed a quick bite to eat on the way (to keep the kids occupied in the car – it's precious quiet time when they're mouths are full!) and arrived around 6:00pm.
It was so nice and quiet there after the busy hustle and bustle of the day time. The older two enjoyed the rides and nearly having them all to themselves! No lines, no fuss, and they had an absolute blast. We strolled around with the other two and they had a grand old time just listening to the sounds, watching the lights and colorful rides. There was really something for everyone and it was so much fun being able to enjoy the park with them!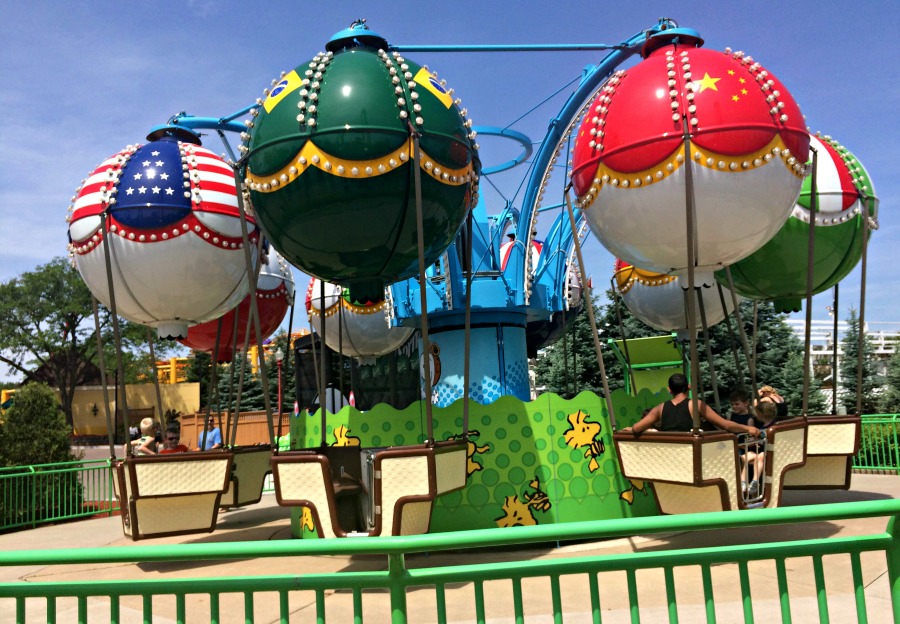 It was their first time for every one of our kids, so that added an extra fun-factor to it all. The excitement in their wide eyes as we walked around the park is enough to make a mom's day… no, week… okay even month! It was just a delight for them and to be able to see them having the time of their lives just makes my heart happy.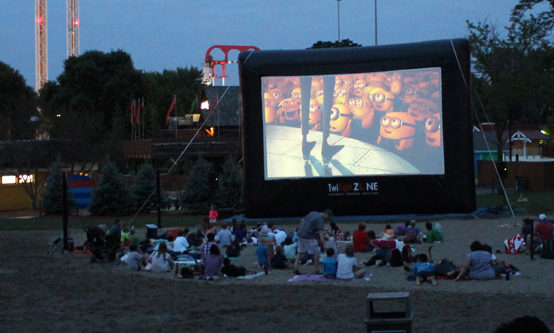 Now as the night progressed and the sun started to set, the fun continued! The younger two managed to fall asleep in the excitement of it all, but we trekked on to continue the fun night! Everything Thursday in July and August, Valleyfair puts on a fun event; Midway Movies. They air a different movie in their park on a big screen and you can just hang out and enjoy the show with the whole family (it's free, admission is included in your ticket!) The evening that we went, they had a screening of Star Wars: The Force Awakens. Some kids even dressed up as their favorite characters to win prizes, that was neat for the kids to see! Since we surprised them with the visit there, they weren't dressed up but maybe next time I'm thinking!
Note: It was tough to show you how cool this was in pictures at dusk because the lighting just doesn't allow for me to do it justice! But I hope you can kind of see how neat it was!

It was such a fun night, the kids can't stop talking about it and it was a blast for my husband and I to see them have such a great time. That will definitely be one of the highlights of our summer this year!
Valleyfair also has plenty of other special events and things to do this summer, so don't miss out on your chance to take the family out and have a great time! (Be sure to check out my previous post on their upcoming movie schedule and event schedule!)
We can't wait to go back again next year, I think the whole family will be looking forward to it 🙂
Alex

Don't miss a beat! Subscribe here for email updates and get a weekly roundup of my latest posts!