Date Weekend in the Twin Cities
I know I said in my last post that I would write about cloth diapers in my next post (which is this post), but it is going to have to wait…tomorrow maybe 😉
I just had to write about this Minnesota mom's date weekend (Yep, we left the baby with Grandma and Grandpa – overnight!).
First, DH and I made our way back to Lake Minnetonka to stroll down East Lake Street in Wayzata. It was an absolutely beautiful day and we couldn't think of a better place to relax with just the two of us! Before sitting on the lake shore to watch the HUGE boats cruise around the lake, we did some browsing at the cutest bookstore! The Bookcase is the perfect place to sip some delicious Caribou Coffee (attached to the bookstore) and thumb through some wonderful books.

After we had gotten enough rays in Wayzata, we were off to
Minneapolis Marriott Northwest
. I'm not sure if you remember, but I had gotten a Crowd Cut for a night stay, including the "suite deal" package for DH's birthday. For $79.00, I just couldn't pass up the convenience and the calling relaxation of a night stay, just the two of us.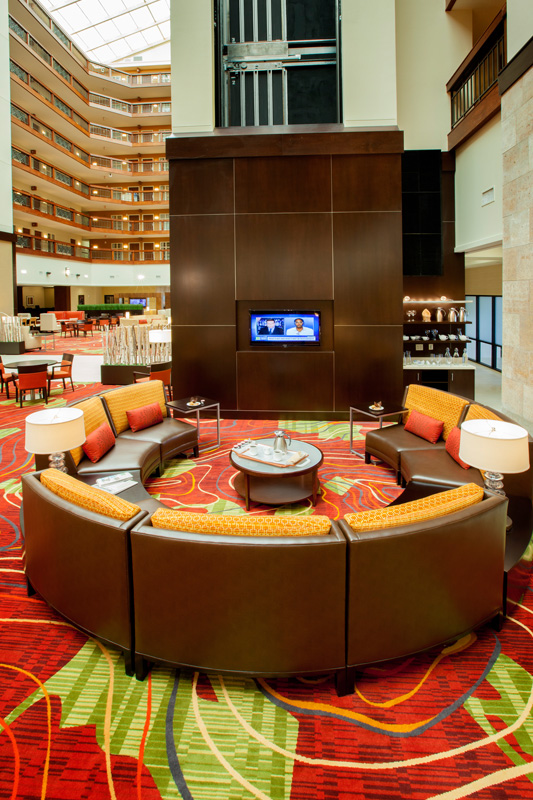 Here is my take on the hotel:
Lobby: The lobby is beautiful! The rooms are all placed on the outer edges of the hotel, leaving the lobby open-air, all the way to the top. One of my favorite things in the lobby – the Caribou coffee! I had to pick some up on Sunday morning, of course!
Room: The rooms could use some updating. They weren't as inviting as I had hoped. The atmosphere seemed fairly business-like. The decor was the typical hotel decor – with the darker colors and flowered wallpaper. Definitely not my style. On the bright side, the whirlpool tub was plenty large enough for two people and had some awesome jets. DH and I were looking forward to trying out their Sleep Number beds, but unfortunately were pretty disappointed in it. Maybe we are just spoiled by our Sterns & Foster king-size bed at home?
Customer Service: All hotel staff was very helpful and friendly.
Suite Deal Package: Chocolate covered strawberries, chocolate truffles and a bottle of chilled champagne. Yuummmmm!!! We had it delivered to our room when we got back from dinner. It was the perfect way to unwind with my hunny. Delicious. It also included breakfast for two in the lobby in the morning. And it wasn't the typical continental breakfast we are used to. It was hot breakfast including ready-made Belgian waffles and omelets, fresh fruit, eggs, bacon, sausage, biscuits & gravy, etc…
Overall, we really enjoyed our stay and would definitely return 🙂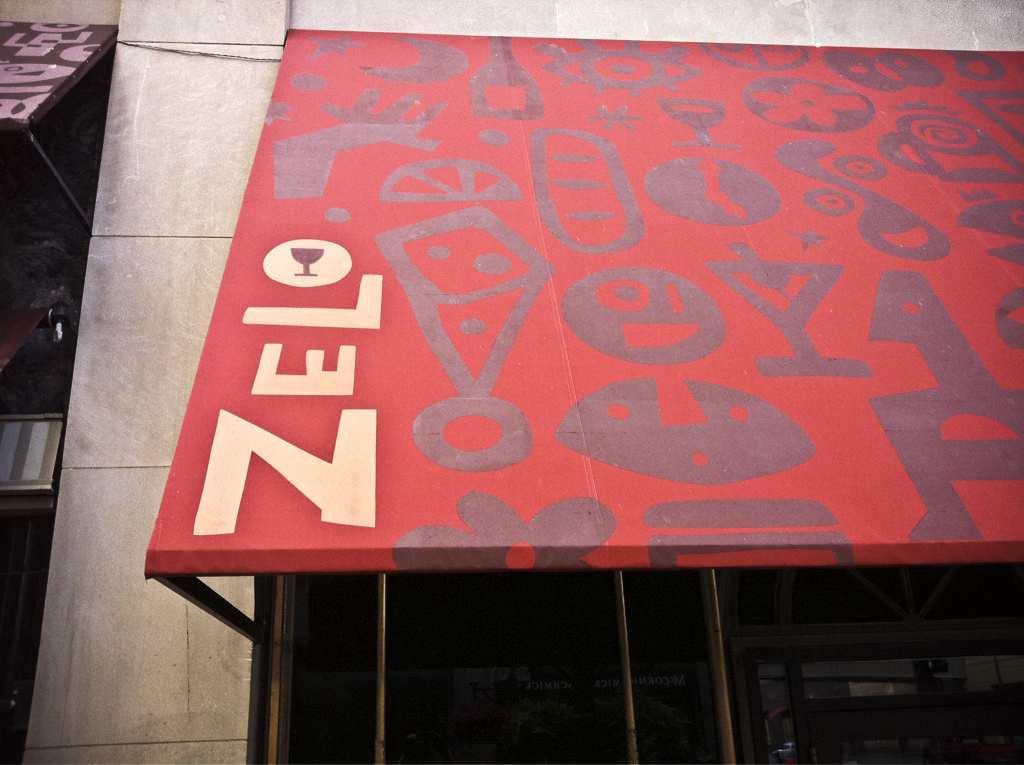 We decided to go to downtown Minneapolis, to Nicollet Ave. for dinner. We didn't have a specific place in mind. We just walked until we found a place that looked good. We ended up at Zelo. DH and I split a pizza (yum!) and their fried shrimp appetizer (double yum!) while sipping great beer from Surly Brewing Co. (Triple yum? Yup!!).
And finally, to top off the date, we went to a Minnesota Twins baseball game at the new Target Field. Twins won!
Ufda! What a weekend 🙂
Love,
Macy

Don't miss a beat! Subscribe here for email updates and get a weekly roundup of my latest posts!