Cozy Home Essentials You'll Love This Winter
This post contains some affiliate links, which means I may receive a small commission on any purchases. Some items were also provided complimentary for review. All opinions are my own. 
Do you find that in the winter time, all you want to do is cozy up with a good book? Much like a rainy day, you're just kind of stuck inside and you have figure out ways to make the best of it! Well that's exactly how I feel with winter, so I've set out to compile a list of cozy home essentials that will make your time inside this winter much more enjoyable.
And just because it applies and makes me smile, I was reminded of this clip from The Office that I had to share:
So without wasting any of your time, let's get into my list of cozy home essentials that you are going to love this winter! And don't forget to leave me a comment below at the end of the article and share your must-haves as well! I'm always looking to add more to my list. Alright, here we go!

1.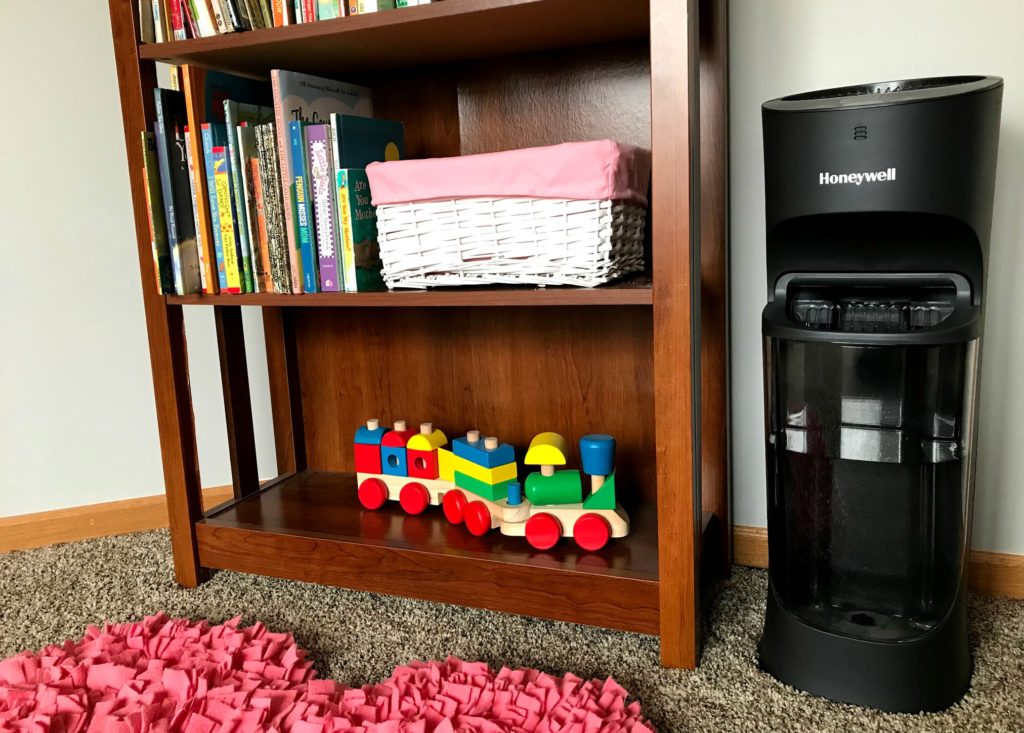 Honeywell Removable Top Fill Tower Humidifier. We have used this humidifier so much this winter! Right now it's in my daughter's room, and when she's congested or if her room seems extra dry then I turn it on for her. What I love most about this one is that it holds enough water that I'm not refilling it every night (I only have to refill it maybe once a week, if that) which was my biggest gripe about her last humidifier. It makes it easy to turn on and use, versus spend 15 minutes getting set up. The digital display allows you to set it at a desired humidity level and it stays there, you don't have to monkey with it or turn it on/off. Then when it does run out of water, it just turns off on it's own. It's been amazing to have this winter! (This one retails for $89.99 here)
2.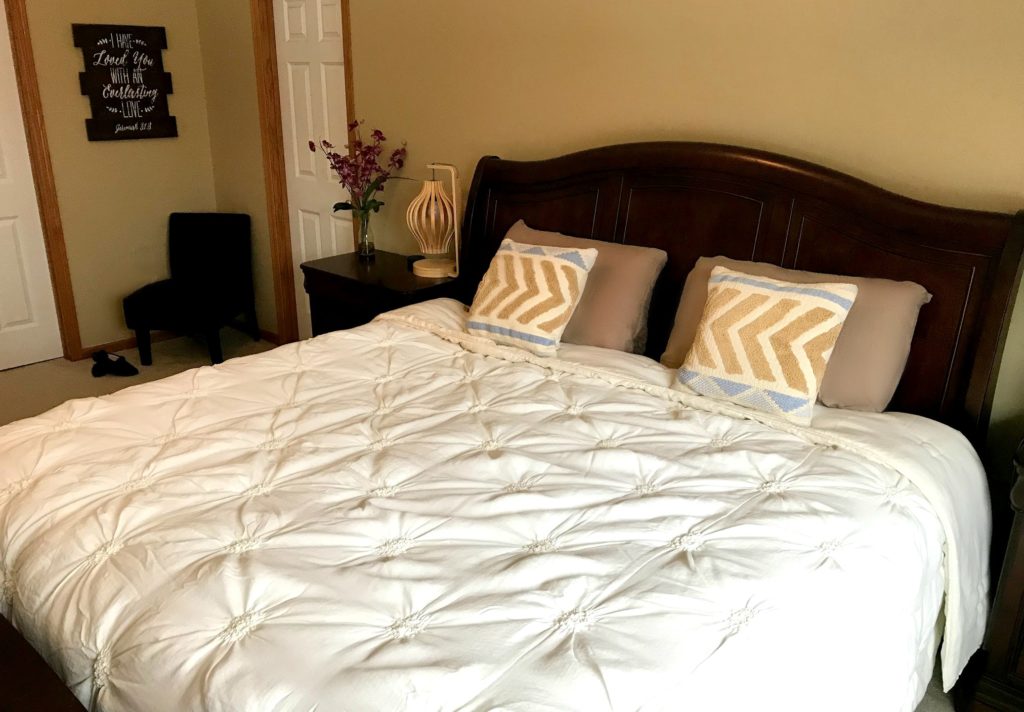 Soft Surroundings Lombardi Smocked Coverlet. I looked for months to find a cute and cozy comforter for our bed. It's not as easy as it seems! I wanted something that had an aesthetic appeal, but also something that would be comfortable. Beyond that, when you live in Minnesota in the winter, you want a comforter that is going to be warm but not too hot. Well this one has checked off all of those boxes for us, and it's been a beautiful update to our master bedroom! (Retails for $219.95 in 3 different colors)
3.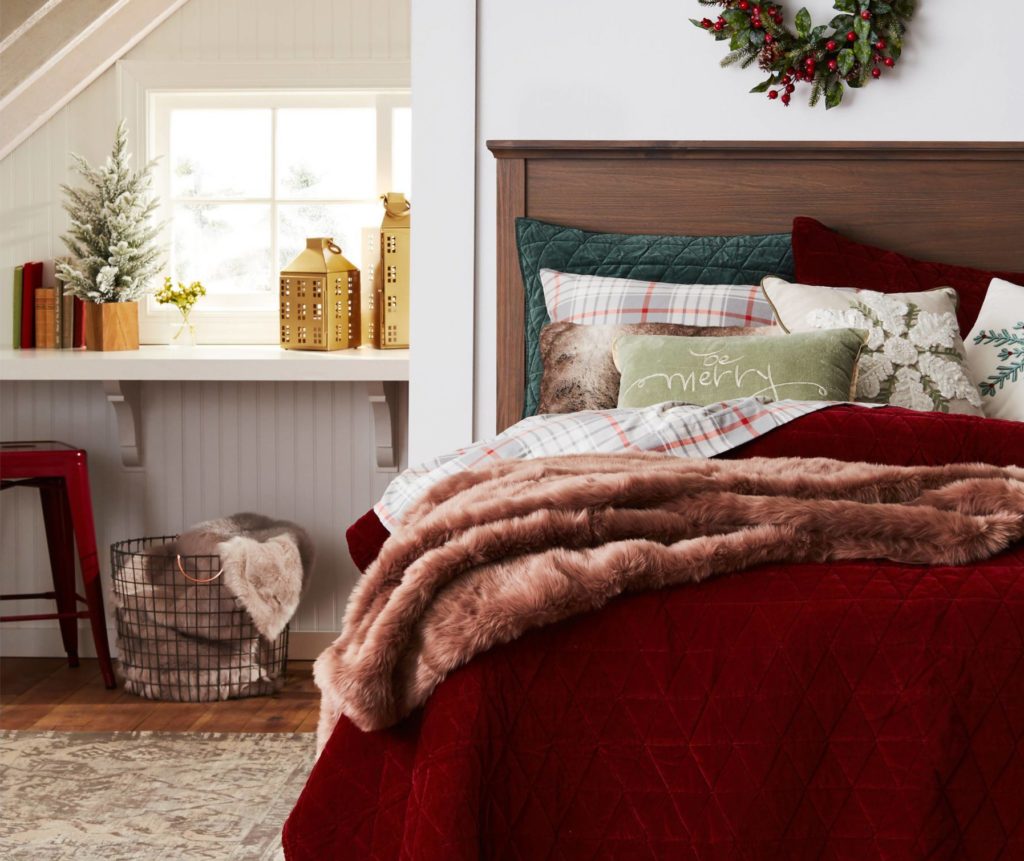 Target Flannel Sheet Sets. If you haven't tried out flannel sheets in the winter, you're missing out. (These are currently on clearance right now from $18.88 and up) We have about five different sets that we rotate through all winter long, I love them because it feels like you're wrapped up in a warm blanket – over you and under you.
4.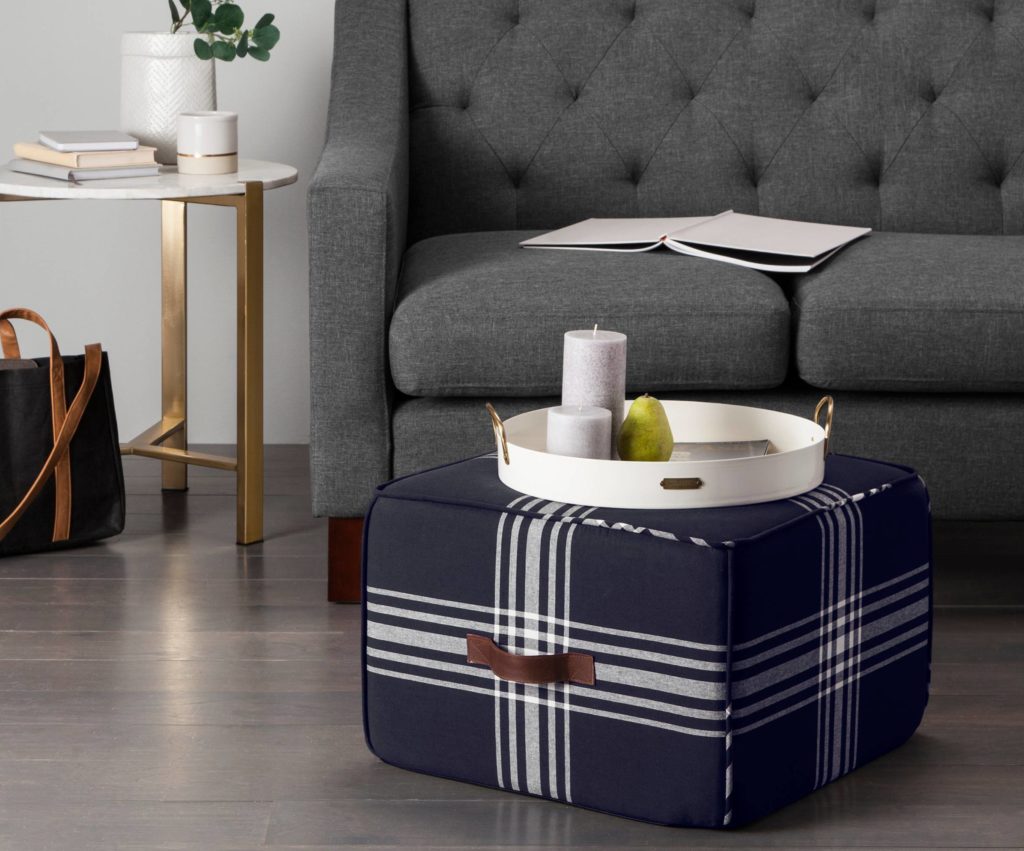 Plaid Pouf Ottoman. These things are the best, find a cute serving tray and you can use it to hold drinks, decor, magazines and more. Otherwise it doubles as a great footrest or chair in a pinch! The one pictured here is the midnight blue, by the Hearth & Home Magnolia Collection. (Retails for $59.99 at Target)
5.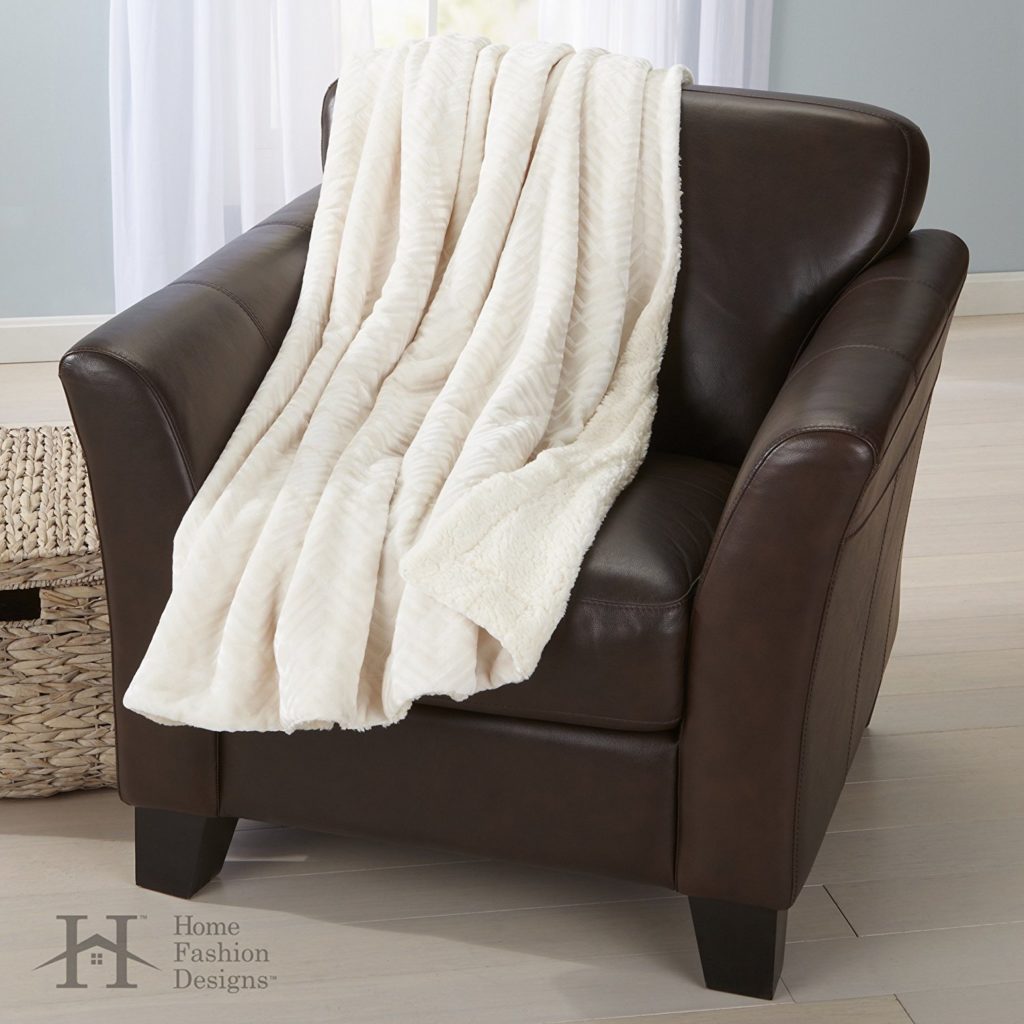 Reversible Two-in-One Berber and Sculpted Plush Blanket. If you like to snuggle up on the couch by the fireplace, I hope you have one of these plush blankets. I have my favorite one on our couch right now, and it's so nice, soft and cuddly. There is nothing comfier than these. (Retails for $22.99 on Amazon)
6. 
Plush Sheepskin Throw Rug (Faux Fur). Ever seen these cute throw rugs in the magazines or on Instagram in those comfy staged home shots? These are gorgeous on the eyes, and they up the "cozy level" in whatever room you are decorating. (Currently retails for $35.99 on Amazon)
---
What have you found that make your home cozier in the winter? Leave a comment below and share with us!
Sarah

Don't miss a beat! Subscribe here for email updates and get a weekly roundup of my latest posts!