Ultimate 2015 Holiday Gift Guide
Happy Thanksgiving!! This post is very on trend with how retailers have evolved from Black Friday to essentially Black Thursday… as I'm going to cover some of the hottest gifts out there this year, just in time for you to check them out before hunting down deals on Black Friday (my personal favorite holiday – what other time of the year can you have a holiday for shopping and everything is super cheap?!)
So let's not waste any more time, I know you're busy so we'll get right down to it!
Gift Ideas for Him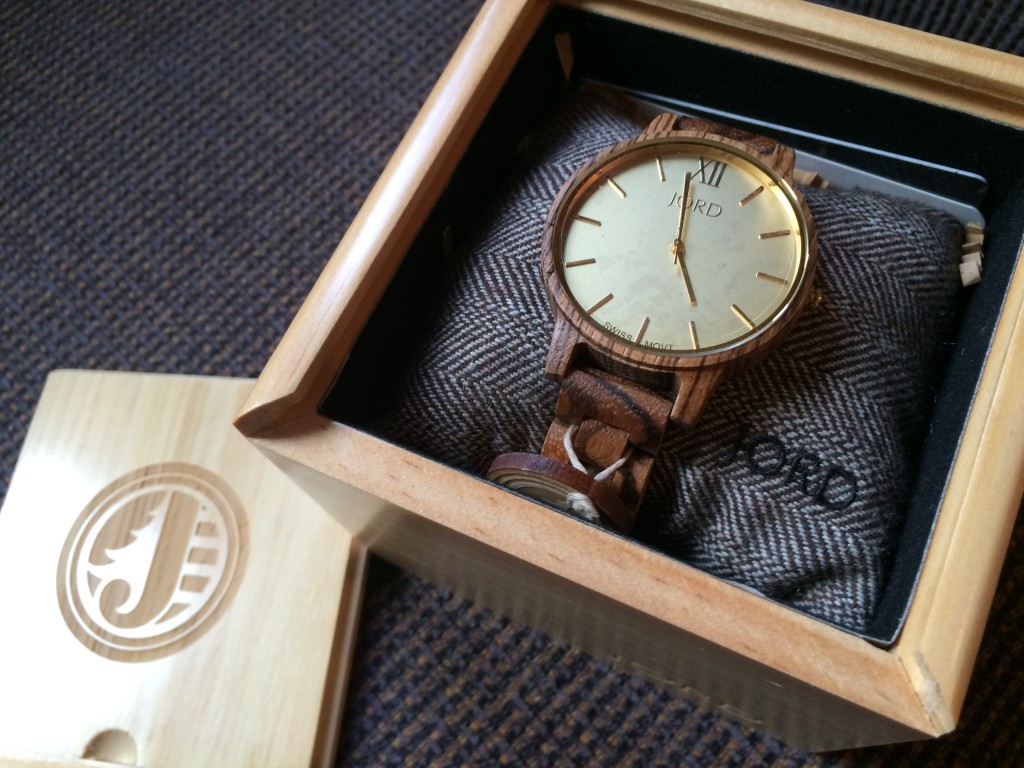 JORD Wood Watch For Him* – Okay, I am so impressed with this watch, it is so neat!! This particular watch is the Frankie Zebrawood & Champagne, I loved it because it had a classic twist on a very modern watch. I was going to include a photo of it on my husband's wrist but the packaging itself for JORD watches is so cool that I had to show you. Powered by Swiss Movement, each watch is hand-crafted and created from a variety of quality wood. This is an elegant, practical gift at it's very best!
Whiskey Sipping Stones – You know how when you put ice in your drink, the clock starts ticking until it gets watered down and gross? Fear not, with whiskey stones there is all the time in the world. These little cubes give your drink just the right chill that it needs without overwhelming. These particular Sipping Stones retail for $11.95.
Columbia Softshell Jacket – This is one that I gave my husband a couple years back and he still wears it on an everyday basis, he was the one who told me to include it in my gift guide as well, so I guess he really does like it! They're warm, versatile and can be dressed up or dressed down. I got him the black because it goes with everything but there are other colors as well. These retail for around $79.99.
Tile. Phone Finder. Key Finder. Item Finder* – Does the man in your life always lose his phone? Wallet? Keys? The list could go on and on. Well with this little handy dandy Tile, you get a tiny bluetooth chip that will prevent you from losing your precious items ever again. Here's a great clip from Tile featuring how it works:
Smartwool Men's Socks – This is another one that my husband loved. He's an avid outdoorsman so this includes deer hunting, bird hunting, ice fishing, and all the like. These have been the best socks for him that stay warm even when the weather is ultra-cold. They're a little bit on the expensive side but trust me, they're worth it.
Dewalt Compact Drill/Driver Set – This is another gift that I gave my husband for Christmas one year. He absolutely loves it, and the nice part is, I can have him do more projects for me now too 🙂 Dewalt is a great brand for tools, I have learned. So you can rest assured this one will last him a long time!
Photive Bluetooth Headphones – If he's a runner, weight lifter, or even if he just likes to listen to music, then he will appreciate these cordless headphones. They sync up to your phone through bluetooth and provide a great option for beats no matter what the activity.
Gift Ideas for Her
Ninja Coffee Bar – I'm not going to lie, this is on the very top of my wish list this year. It has the capability of making a pot of coffee, a cup of coffee, espresso drinks, iced coffee drinks, you name it. As a former barista, this excites me to no end lol. It comes with a little higher price tag, but it's the best product out there that I've seen like this. Starts at $169.99.

Barefoot Bubbly* – If the women in your life loves wine or champagne, well then this is the ticket. This is new to the market and super tasty! You can get it in one regular-sized bottle or four mini bottles (which are great for adding to a bath gift basket or in addition to a little pampering gift). The Pink Moscato is my absolute favorite – it's a dry bubbly that is amazing! And the set of four is only $10! Another fun idea would be to bring this as a hostess gift for the holidays, the Prosecco pairs great with a wide variety of dishes, and again for only $10.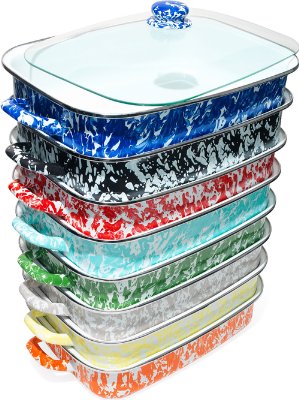 Golden Rabbit Lasagna Pan – It may sound silly, but these pans are amazing. They were actually even featured on Oprah's Favorite Things list, so you know they're legit. These steel and porcelain-enamel pans are beautiful and will add that fun flair to her kitchen. Plus, she'll never be embarrassed to bring a casserole to a get-together again.

Bobble Bottles – If she loves working out, nutrition, or is just always on-the-go, then she'll love these trendy bottles from Bobble. The Bobble Insulate ($29.99) is an insulated bottle that keeps hot liquids hot for up to 12 hours, and cold liquids cool for up to 24 hours. It's also leak-proof, and made from stainless steel. The other honorable mention is the Bobble Infuse ($14.99) which uses a modular cap system to either filter your water or infuse it with flavor!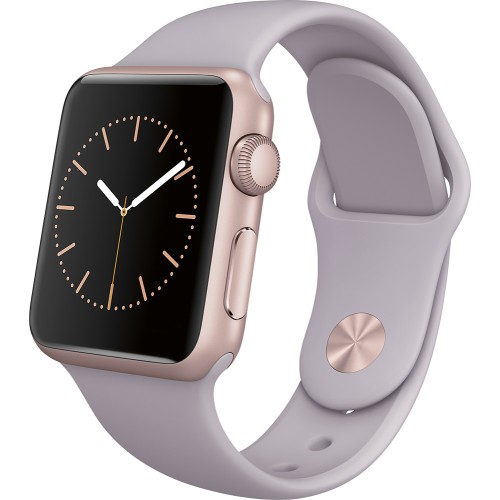 $429.99
Apple Watch – I have coveted these for a while, especially this one in rose gold I just think it is so cute! It has a speaker, microphone, bluetooth, wifi, heart rate monitor, and more. Plus you can swap out the watch bands for whatever you want! This one is a stone sport band, but there are a lot of other options.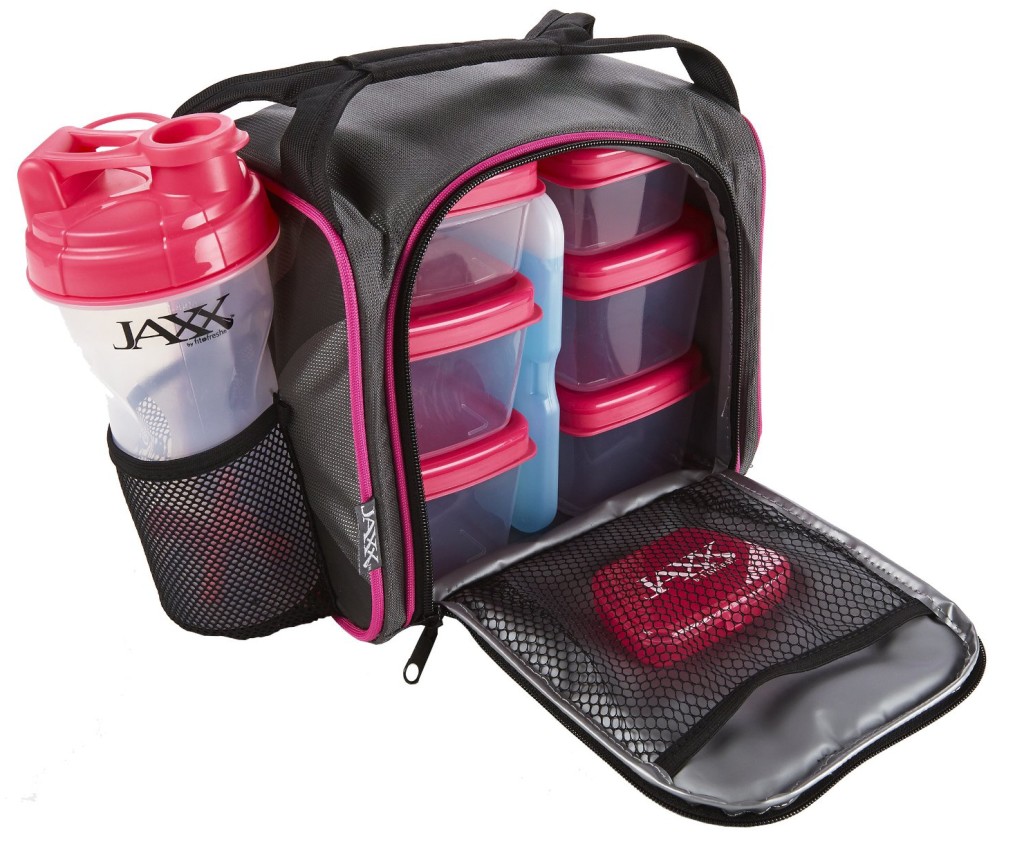 JAXX FitPak – So if she enjoys fitness/health, she will adore this little kit. It's perfect for nutrition on the go, including spots for a shake, and portion-controlled snacks or meals. It also has a little pill container in case she wants to bring along supplements or vitamins, or whatever.
Gift Ideas for College Kids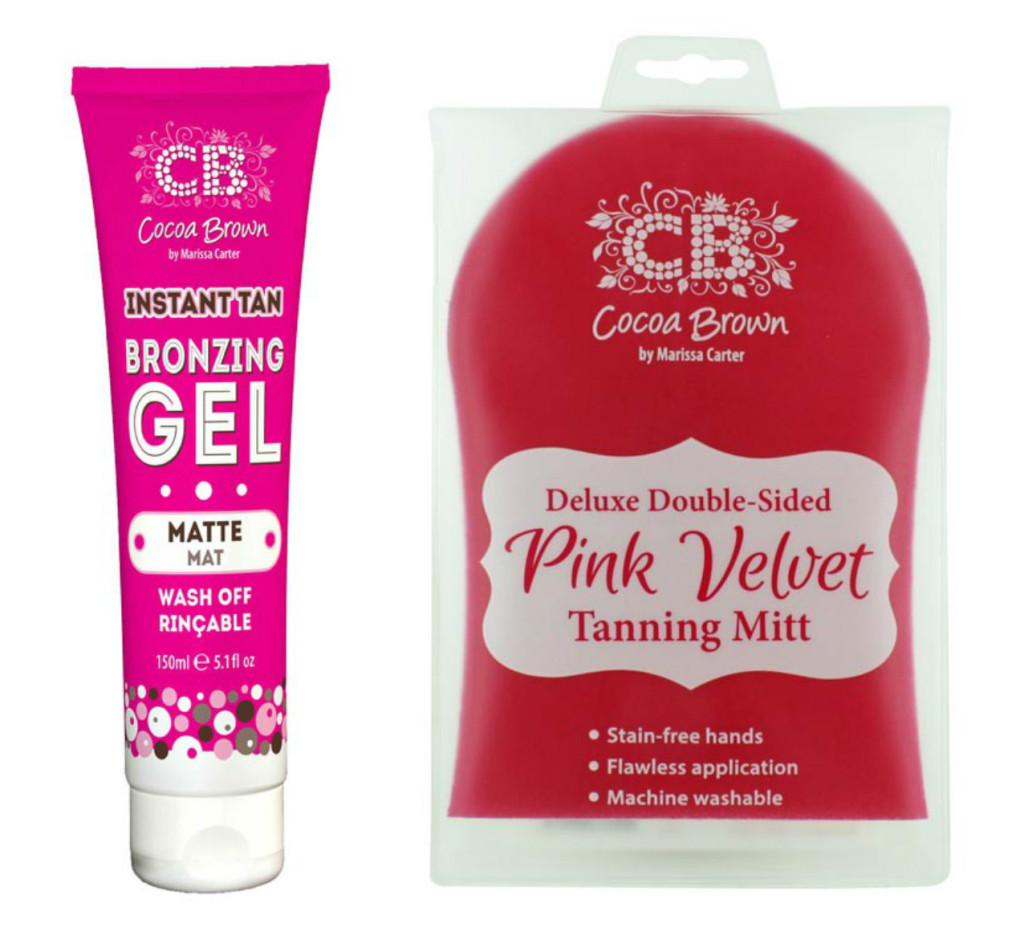 Cocoa Brown Self-Tanner* – Forget the tanning beds, women these days are turning to self-tanners to get their glow. I am a huge advocate for going this route and have tried tons of different products. This one works in 1 hour, and it sells for under $14. And don't forget the application mitt, that's a crucial tool for the perfect fake tan!
Bicycle Lights – If your college student rides their bike to/from the library, class, work, etc. then  they will most likely enjoy these bike lights! This set includes a headlight and taillight to keep them safe while riding in the dark. They're very inexpensive actually, starting at $7.99 for the pair.
Backpack Laundry Sack – Yep, that's a thing. And it's actually pretty cool. I remember back in my day, I used to have to haul my bulky laundry basket down six flights of stairs while balancing my detergent and coins all the while. This would have made my life so much easier. This one retails for $12.99, not bad!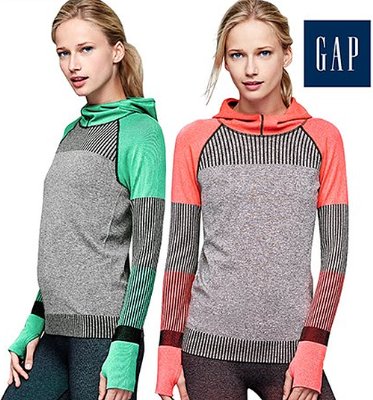 GapFit Motion Pullover Hoodie
 – This adorable hoodie is comfy, cozy and versatile for your typical college girl. It's a cute piece to wear to the gym, to class or just to lounge in around the dorms.
Gift Ideas for Teens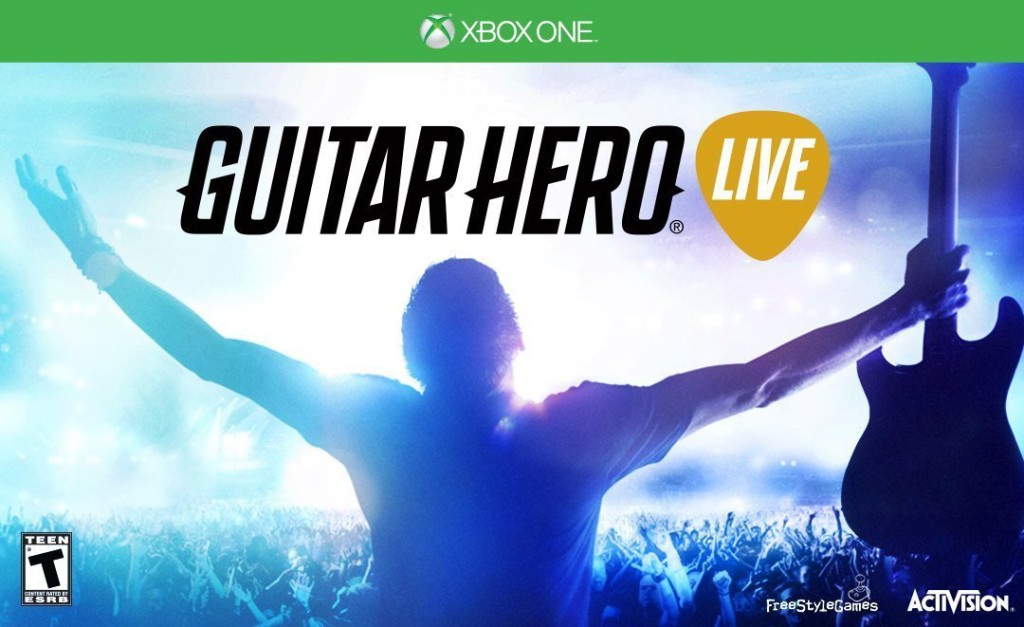 Guitar Hero Live* – Your teen (and tweens) are probably starting to outgrow their old video games and are looking into finding new ones. Stop them in their tracks with this super fun, musical game that incorporates popular music with a competitive aspect. And now, you can play it on Xbox Live! Combat other players as you hone in on your musical skills. This set retails for $99.99.
Portable Bluetooth Speaker – These are all the rage right now, because it seems teens are increasingly interested in music! You can purchase a wide variety of bluetooth speakers that range anywhere from $20 up to $200 and beyond. Obviously the quality follows the phrase, 'you get what you pay for' but it seems the middle of the road is a good place to be on these. The speaker above retails for $35.80.
Gift Ideas for Kids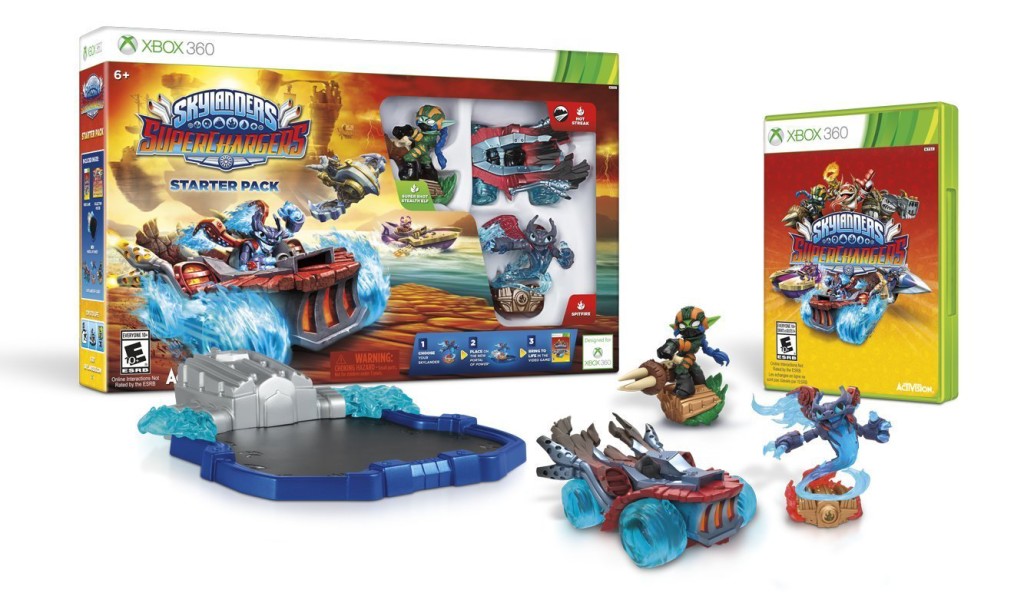 Skylanders Video Game* – This popular game is sweeping the young gamer demographic. They call it a 'toys-to-life' game, brought to you by Activision, where players battle to defend their world from a variety of different threats. Kids absolutely love this game, and it's a great way to give them a fun game without the extreme violence seen in many video games. Games start around $65 and up.
DIY Lip Balm Kit – Teens might not be quite ready for all the makeup out there, but they're most likely dabbling in lip balm. And what better way to do it than to let them make their own? This kit comes with everything they need to create the perfect lip balm a girl could ever need. This kit retails for $19.95.
Gift Ideas for Babies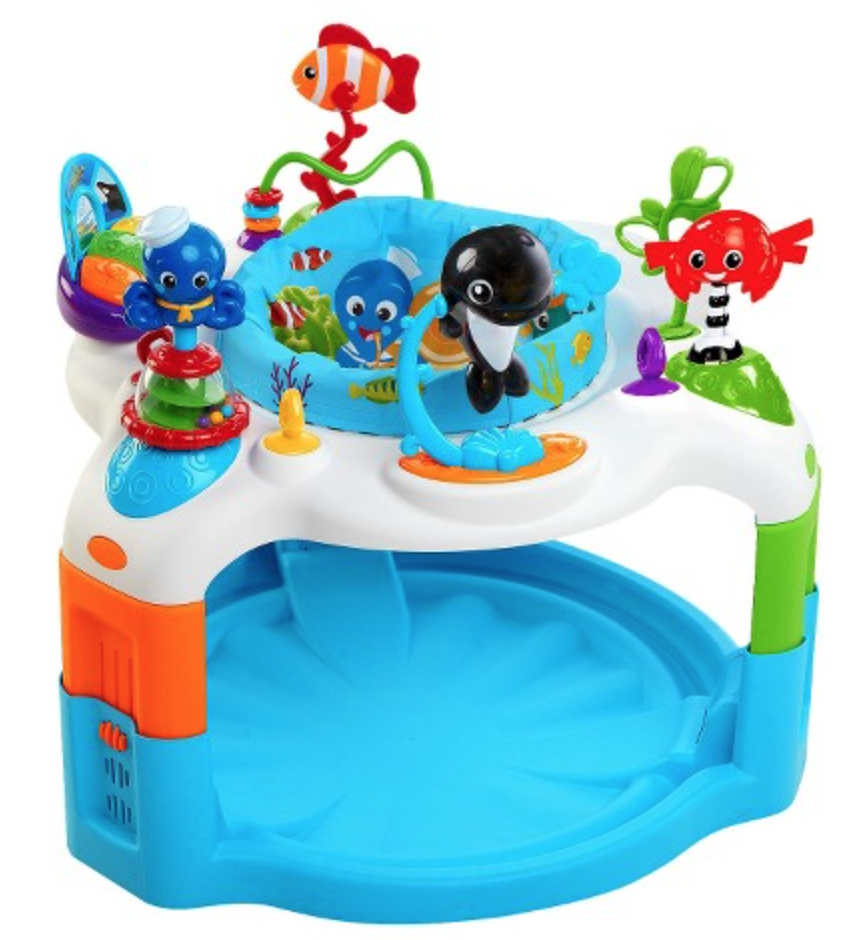 Baby Einstein Activity Saucer – These are an absolute hit among parents and it's no wonder why. Activity centers are great for not only occupying infants (typically ages 6 months and up) but also for keeping their little minds sharp! With all the different toys and gadgets, they're consistently learning as they play. This one retails for $69.99.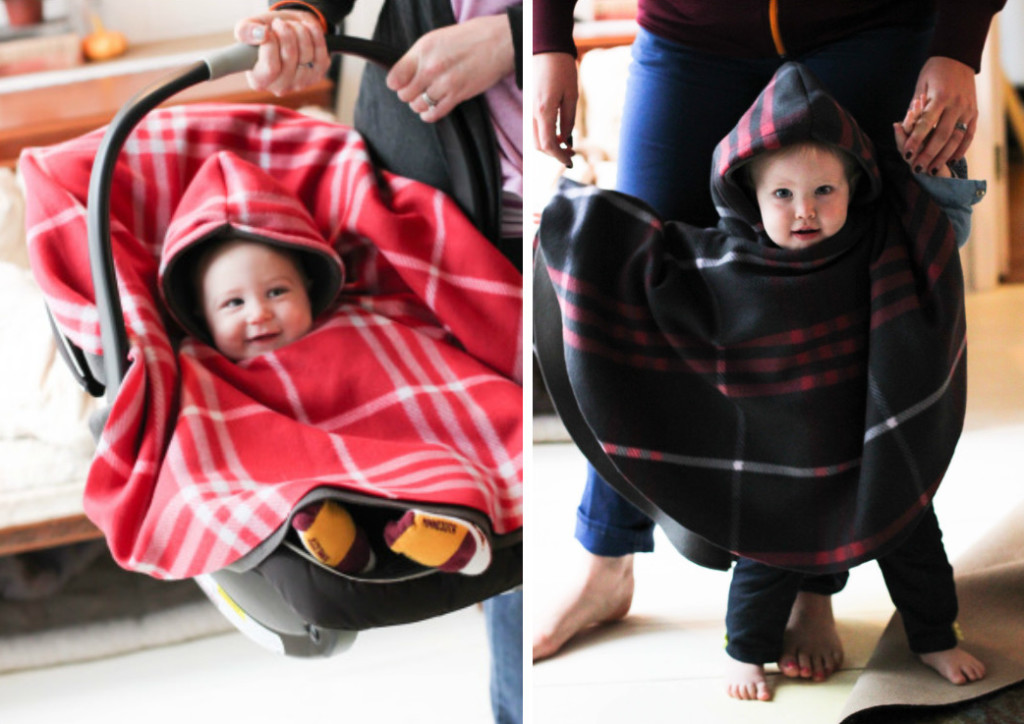 TinleyMN Baby Ponchos* – As a Minnesota mom, I know first-hand that it's hard to keep babies warm in their car seat while still keeping them safe. Since you're not technically supposed to have anything under the harnesses of their seats, it doesn't leave many options for keeping them warm and cozy in the winter. These baby ponchos are made here in Minnesota and come in a variety of adorable patterns! They're made from fleece to help keep your little one warm, safe and actually fashionable at the same time. They can then wear them outside of the carseat as well! Prices start at $30.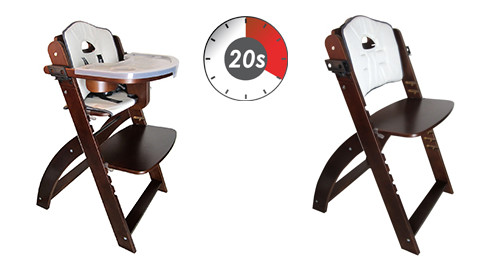 Abiie Beyond Junior Y Baby High Chair* – This high chair is brilliant. It's useful from the very beginning of the high chair years (around 6 months) and all the way up! It constantly converts to the chair that you need at any given age. Plus, what I love is that it has a great shape and design that it flows with my kitchen decor without being an eyesore like so many high chairs are. The one-hand removable tray is dishwasher safe (a must, if you ask me) and the easy-wipe seat cushion is waterproof so it's an easy clean with nowhere for little bits of food to hide. You can purchase extra trays and seat pads as well so you're never out of commission while items are being washed. Priced at $189.
HALO Sleep Sack – We absolutely love these things. They are wearable blankets for babies, and are used as a safer alternative to blankets and loose bedding in cribs. This wearable blanket makes it easy to keep your little one warm during the night without worrying about them getting trapped in a bulky blanket. These range from around $14 and up.
……………….
This is what I've got so far. Pin this post, and come back soon because I will keep adding new items each week until Christmas!! Woooooot!
Sarah
Some products here were received complimentary for review and are marked with an asterisk (*). Post contains affiliate links.

Don't miss a beat! Subscribe here for email updates and get a weekly roundup of my latest posts!