Luna Visits Banfield Pet Hospital
Banfield Pet Hospital provided me and my pup with the information, Optimum Wellness Plan and giveaway for this post. All opinions are 100% my own.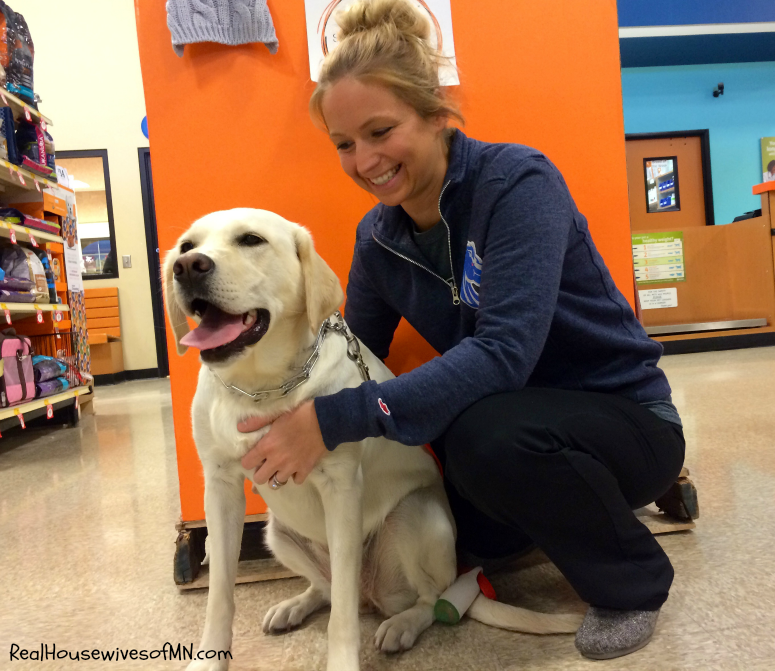 I think my pup, Luna, gets out more than I do. Most recently, we took her to the PetSmart in Maple Grove to visit Banfield Pet Hospital. Nothing serious, actually it was preventative care for her. I think we all know how mischievous and unpredictable dogs can be, so we took her there and signed her up for the Optimum Wellness Plan® there. I wanted to share a little bit about our experience today!
Banfield Pet Hospital
You might recognize the Banfield name if you frequent PetSmart, as we do. But what you might not know is that they are experts at preventative care. This includes routine dental care, parasite control, vaccinations, behavior, nutrition and health concerns. There are several Banfield Pet Hospitals located in Minnesota (in the Twin Cities area) including: Maple Grove, Plymouth, Coon Rapids, Minnetonka, St. Louis Park, Minneapolis, Edina, Eden Prairie, Roseville, Richfield, St. Paul, Bloomington, Maplewood, Eagan, Burnsville, Waite Park, Apple Valley and Woodbury.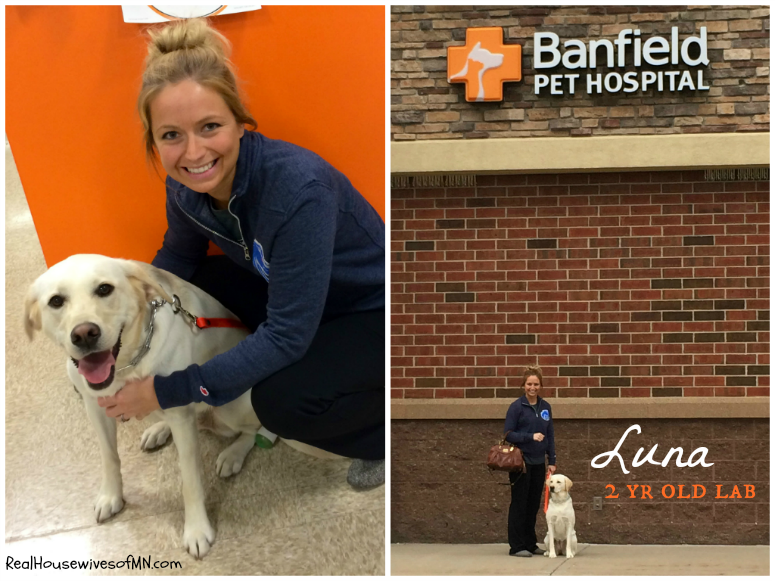 The Optimum Wellness Plan® at Banfield
We try to stay up to speed with everything Luna needs but sometimes it can get to be a lot to keep track of. Banfield makes that super easy to keep her on track though with their Optimum Wellness Plan®, where she can get unlimited free office visits, heartworm testing, vaccinations, and everything she needs to stay healthy. And the plan isn't just for dogs, it's also for puppies, kittens and cats! It can be customized, based on what your pet's needs are, so that you get exactly what you need.
Why is it important to prevent Heartworm Disease?
I knew before that heartworm is a bad thing that we try and prevent in our pets, but I never knew what it was. Basically, heartworm disease is one of the most potentially fatal parasites that affects both cats and dogs. Your pet can get heartworm disease just by having one bite of an infected mosquito. Once contracted, heartworm disease is both difficult and painful for your pet, and there is no real approved treatment for this in the U.S. as of right now. Check out this interactive map to see where your state stands in heartworm cases.
All that being said, the most important (and easiest) things to do is to prevent your pet from getting heartworm disease in the first place. Banfield Pet Hospital recommends an annual heartworm testing along with year-round medication for your pet(s).
One especially proven method for preventing heartworm is ProHeart® 6. It is an injectable heartworm preventative that can be prescribed and given to a healthy dog over the age of six months. This medicine is good for six months with just the one dose, making it an easy and effective method for your pet.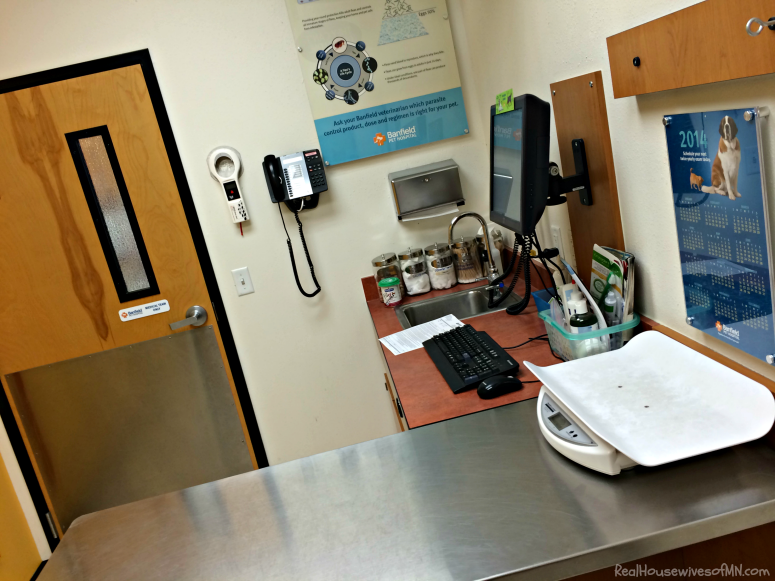 On Luna's visit today, she did a physical exam, blood tests, dental exam, ear swab, fecal sample, her vaccinations and a chat with the vet. It was a great feeling knowing that she was getting a good "look-over" and making sure that everything was well with her.
And after her visit, she picked out some bacon treats, I figured it was only fair 🙂
I was happy to hear that Luna was one healthy pup and that she is in great shape. It's also a great feeling to know that we can take her in at any time and not have to worry about costly office visits.
Leave a Comment and Help a Pet!
As a fun and very inspirational act, when you leave a comment on this blog post, Banfield will donate $1.00 per reader comment (up to 100 comments) to Banfield Charitable Trust once the giveaway has ended!
"Banfield Charitable Trust is a donor-supported non-profit whose mission it is to preserve the human animal bond by keeping pets with their families who love them. Each year, BCT helps 100,000 struggling families through seven programs ranging from life-saving emergency care to assistance with pet food or other urgent pet care needs." –Banfield Pet Hospital
Win a Visit To Banfield PLUS 6 Months of Proheart® 6!
Could your pup use a free office visit at Banfield Pet Hospital to receive a free heartworm test plus free 6-months of Proheart® 6? Here's your shot. Banfield Pet Hospital is giving away just that! Open to US residents only. Contest will end 9/26/14 at 11:59PM CST. If you don't want to wait until then, there is always this $10 coupon for a 6-month injectable heartworm preventive!