Giveaway: Royal Opera Ballet Tickets to Alice's Adventures in Wonderland
Do you want to take in the holiday season in a very special way this year? Well I've got just the thing. I'm giving away TWO TICKETS to the Royal Opera Ballet and their presentation of Alice's Adventures in Wonderland!
This event takes place at the AMC in Eden Prairie theater. Rest assured you'll be able to kick back and enjoy from some very comfortable seats, a fabulous show for you and a guest.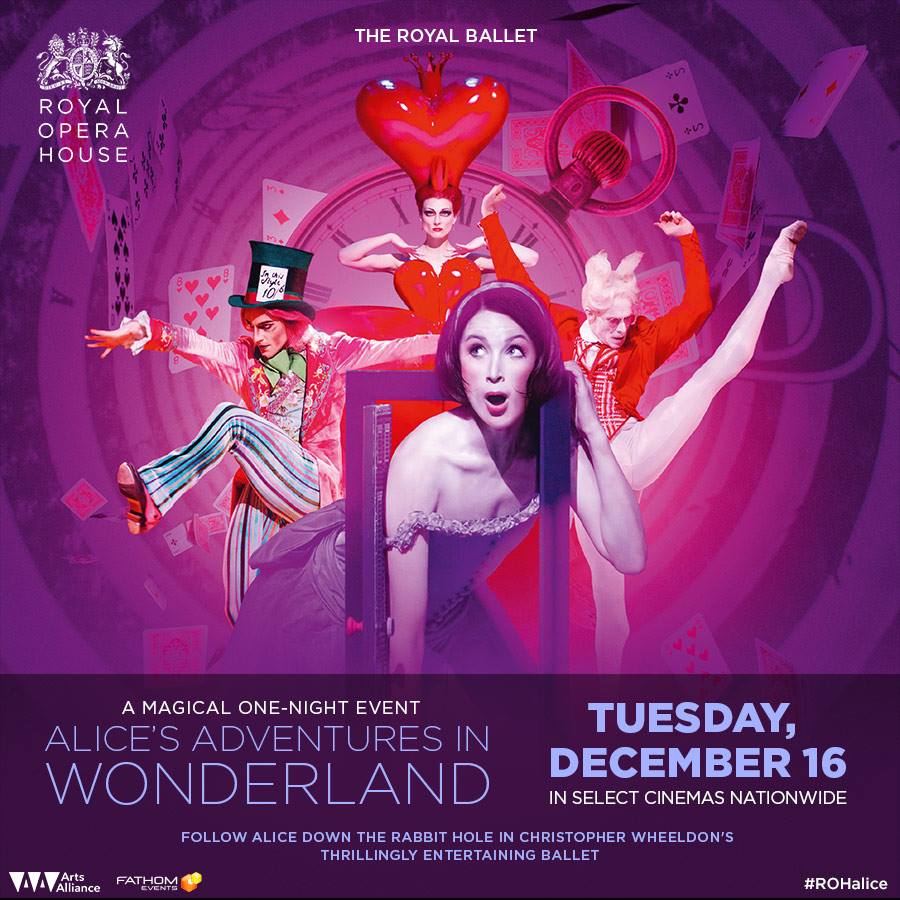 Yes, for this trip to the opera, you can bring in your pop, popcorn, Junior Mints, Milk Duds, whatever makes you happy. Here's the details:
When: Tuesday, December 16th, 2014 at 7:00pm
Where: AMC Eden Prairie
What: Two free tickets, valued at $18 for adults, and $15 for adults and seniors to see Alice's Adventures in Wonderland
Program Length: 3 hours 25 Minutes
The program is broadcast live from London's Covent Garden, The Royal Ballet, led by Director Kevin O'Hare. The event will also include 15 minutes of behind-the-scenes footage including exclusive interviews with the artists, along with rehearsal footage. How fun!
Alice's Adventures in Wonderland –
Christopher Wheeldon's full-length ballet based on Lewis Carroll's book is an exuberant piece of storytelling featuring an instantly recognizable cast of characters, among them a tap-dancing Mad Hatter, a tetchy White Rabbit and a raucously bad-tempered Queen of Hearts. Wheeldon, along with composer Joby Talbot and designer Bob Crowley, have created a genuine family ballet in the spirit of Carroll's much-loved children's classic. While regular ballet goers can appreciate nods to other famous works – there's a parody of the Rose Adagio from The Sleeping Beauty, for example, with jam tarts instead of flowers – the ballet is above all a brilliant realization of Carroll's zany dream-world featuring stunning choreography, a colorful score and ingenious stage-magic.
Tickets can also be purchased at participating theater box office locations and online at:  http://www.fathomevents.com/event/the-royal-ballet-season-2014-15
Or…. you can win them right here! Only open to Minnesota residents ages 18 and up. Giveaway ends December 7th, 2014 at 11:59PM CST.

Don't miss a beat! Subscribe here for email updates and get a weekly roundup of my latest posts!