Free Movie Pre-Screening For Sex Tape on 7/16!
Last night, my hubby and I were able to attend a free pre-screening last night for Sex Tape, featuring Jason Segel and Cameron Diaz. You may have seen previews for it on TV, that's where I first heard about it. Though I was a little weary about what exactly I was getting myself into by going, I took the leap of faith that it would be great!
Here's the trailer in case you haven't seen it:
Looks funny, doesn't it? It is!
That's really all I can say for now… but I'll note this film is rated R – and for good reason, there is nudity and obviously, sexual references.
That being said, now that I've seen it, I wanted to give you guys a chance to see it too! There will be a free pre-screening event happening next week near the Twin Cities. Here are the details!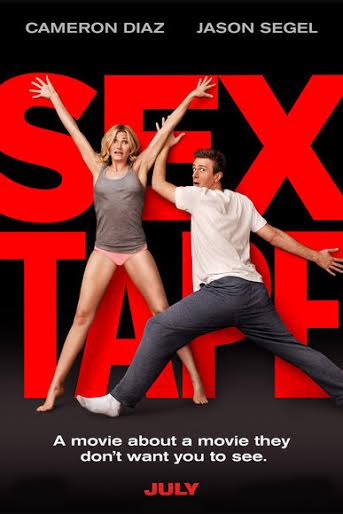 What: FREE Movie Pre-Screening for Sex Tape
Where: AMC Southdale
When: July 16 at 7:00pm
How: Sign up for tickets here: https://sonyscreenings.com/index.php/redeem and use code: MSPSEXTAPE to grab two free passes! But hurry, tickets are only available while supplies last and the screening I went to last night was completely sold out!
Note that seating will be on a first come, first served basis so it is recommended to arrive early. I usually show up about an hour early just to be safe.
IN THEATRES FRIDAY, JULY 18!
Hope you guys enjoy!
Sarah