Score a Limited-Edition Blue Bunny Ugly Sweater!
This post was sponsored by Blue Bunny, but the content and opinions expressed are my own. 
The holidays can be stressful, but you can also make them fun to help ease some of that stress. Have you heard of ugly sweater parties? They've been all the rage for years now, and it's not a secret why. It gives people the chance to let their silly side out and just have a good time in the spirit of the holidays! You grab the craziest, most festive sweater you can find and get together with friends or family to celebrate the season.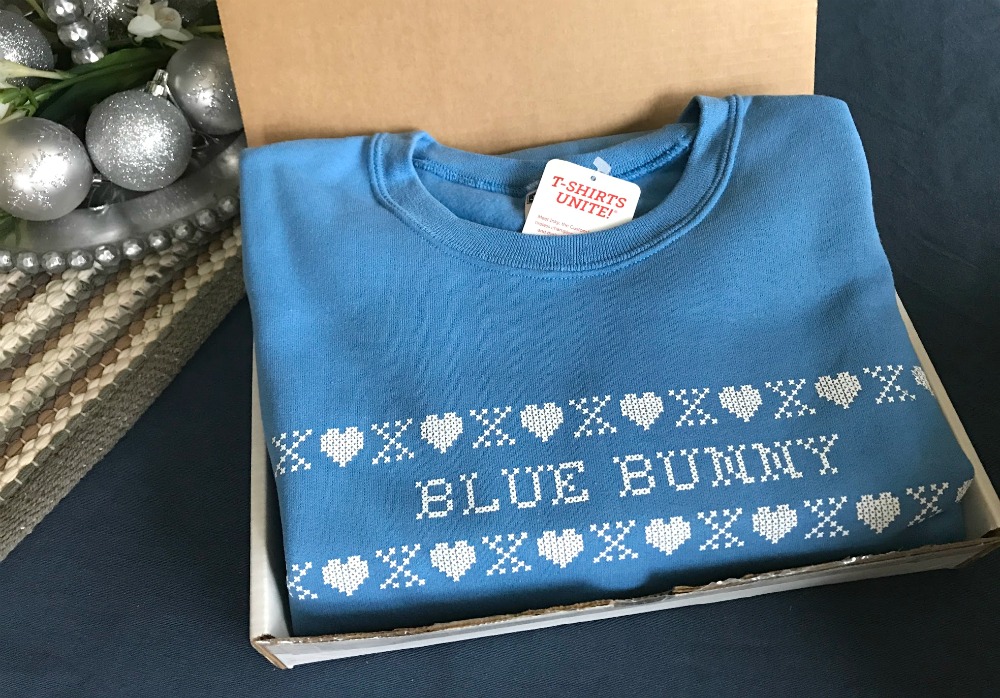 To join the fun, Blue Bunny has added to the playfulness and released a limited-edition Blue Bunny Ugly Holiday Sweater!! They are actually adorably festive and super cozy! It's a nice little sweater to lounge around the house in, or take out to your upcoming holiday parties 🙂 I've been wearing mine around the house because it's unbelievably cold outside and I'm always cold… but it's comfortable, and that's what matters in my book!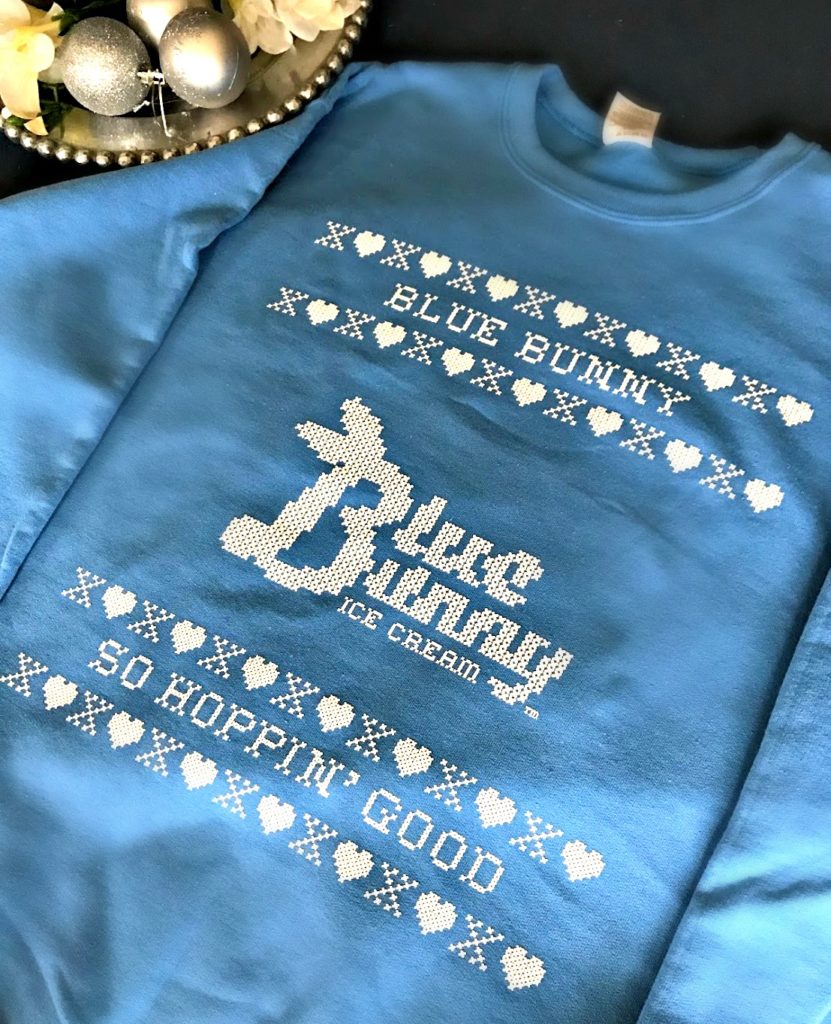 Did you know…
I'm sure you know who Blue Bunny is (you know, the ice cream manufacturer who's been doing it for over 100 years…) They offer over 75 flavors of ice cream and novelty products (available at tons of retailers, convenience stores, etc. nationwide). To learn more about their flavors, their history and everything else – visit BlueBunny.com!
Win One!!
Alright, here's the moment you've been waiting for. I have the privilege of giving away FOUR of these awesome sweatshirts (trust me, you want one. I have one and it's awesome!) Oh and as an added bonus, each sweatshirt will come with a coupon for some free Blue Bunny ice cream! That sure sweetens the deal, doesn't it? (yep, pun intended) Enter the form below for your chance to win! Giveaway ends 12/11/14 at 11:59 PM CST.