Memorial Day Frozen Dessert Recipe Featuring Twix® Bites!
I am a member of the Collective Bias®  Social Fabric® Community. This #EatMoreBites shop has been compensated as part of a social shopper amplification for #CollectiveBias and its advertiser.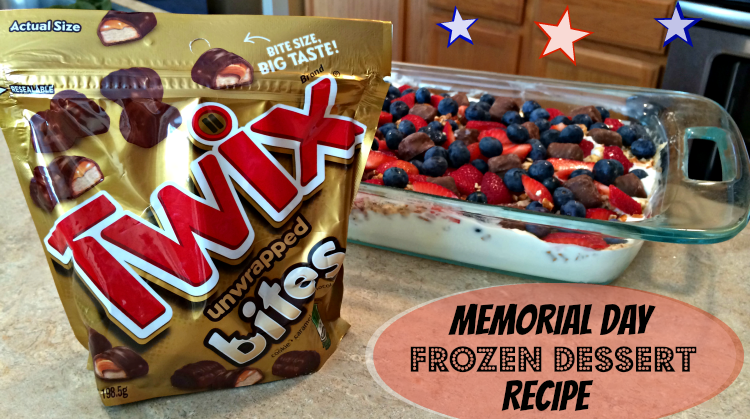 I'm so happy to share a yummy TWIX® Bites Frozen Dessert Recipe with you guys today for the busy upcoming weekend! Can you even believe that Memorial Day is this weekend? I always look forward to this weekend because it means it's the kickoff of summer and before you know it, we'll be sitting poolside with cold drinks and bronze tans. So in honor of summertime, I concocted a Memorial Day Frozen Dessert Recipe that will keep you and your family cool this summer. I used the new TWIX® Bites candies in my recipe to make it the ultimate sweet and salty snack you will love to share this weekend. Plus, it also is festive with it's red, white, and blue colors 🙂
This delicious dessert took me maybe 15-20 minutes to put together, it was super quick and let me tell ya, it was an awesome combination of fresh fruits, chocolate and sweets, plus a little saltiness (using ingredients that you can find at any Walmart). I know now you are just mentally begging me for the recipe, so of course I will share it with you..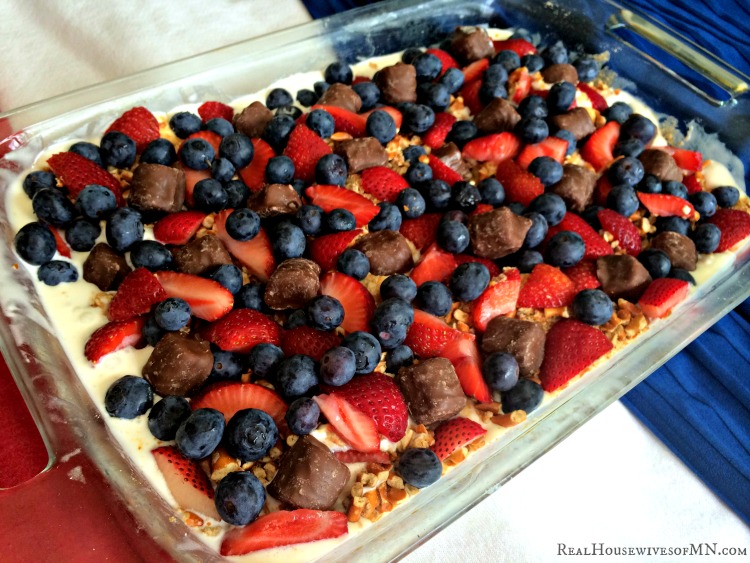 Memorial Day Frozen TWIX® Bites Dessert Recipe
Ingredients:
2 cups of regular pretzels
1 bag of TWIX® Bites candies
10 oz of blueberries (rinsed)
8 oz of strawberries (rinsed and quartered)
1.75 quart vanilla ice cream (the cardboard rectangle kind works best)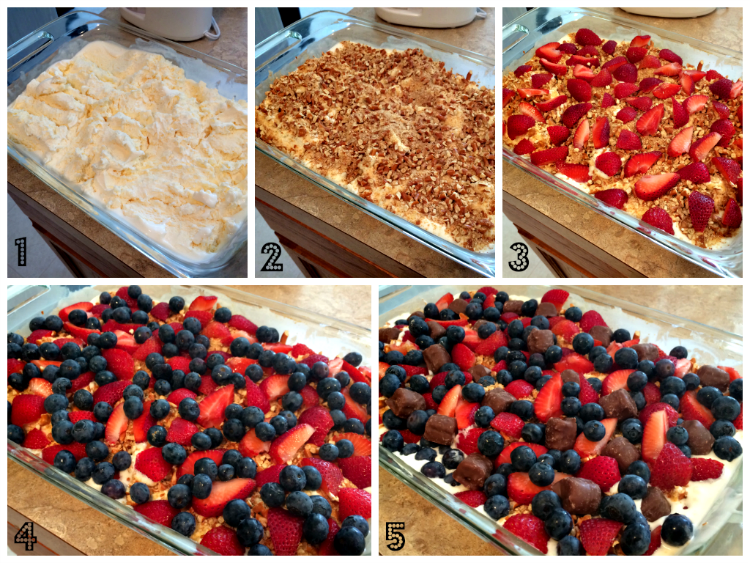 Directions:
Start with your ice cream softened and mold-able but not melted. Use a spatula to spread the ice cream smoothly over the bottom of a glass baking pan as best as you can. It doesn't have to be perfect, as you can see mine was not!
Use a food processor to chop your pretzels into small chunks. Spread the pretzel crumbs evenly on top of the ice cream.
Next, layer on your quartered strawberries.
Toss on your blueberries on next! Spread them evenly among the strawberries.
Grab your TWIX® Bites and press them into the softened ice cream base.
This dessert is best served right away, but if you must, you can place in the freezer for an hour or two. You'll want to serve it while it's soft but still frozen. Slice into square pieces and enjoy!
More Fun Stuff
If you aren't familiar with TWIX® Bites, they're relatively new to shelves and are simply delicious. What I like most about them is that you don't have to unwrap each candy before you eat it. Especially when you are cooking, it saves you loads of time!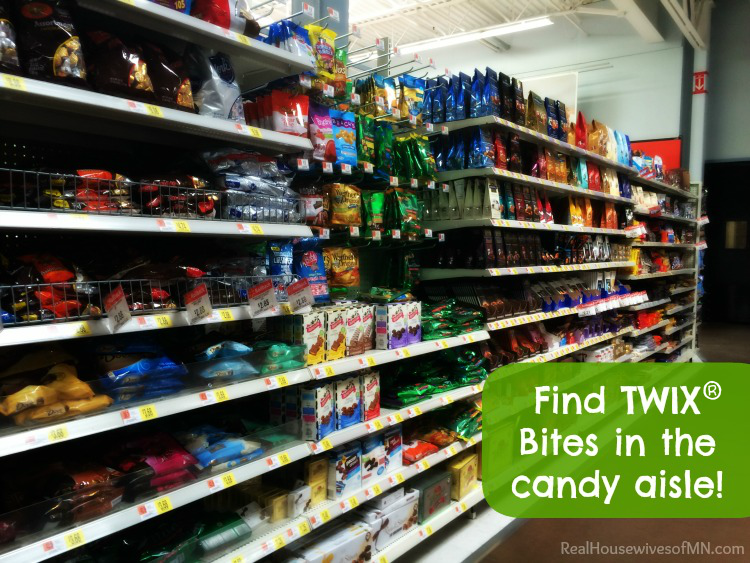 If you want to try out my fun frozen recipe for Memorial Day, or if you just want to try out the new candies, you can find a couple great TWIX® Bites coupons on Social Twist where you can receive a $1.00 off when you buy two 2.83 oz or larger bags OR $3.00 off when you buy two 6 oz or larger bags!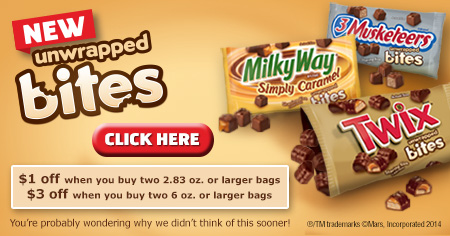 Have a safe and enjoyable Memorial Day weekend! And don't forget to take a moment and remember those who have given their lives serving our country.
Until next time,
Sarah